Addison
Addison
is a suburb of
Dallas
and is one of the area's most popular places. Addison's main attractions are based around restaurants, and has some of the most restaurants per square mile in the Dallas/Ft. Worth area.
Get in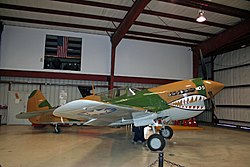 By car
Addison is centered on the intersection of Belt Line Road and Dallas North Tollway. It is almost completely surrounded by
North Dallas
. The tolls from Downtown Dallas amount to less than 2 dollars.
By bus
Public transit via
DART buses
is found at the Addison Transit Station on Arapaho Rd, one block north of Belt Line Rd on Quorum Road. This is right next to Addison Circle Park, making it a convenient option if you are attending a festival or show at the WaterTower. The main dining strip is a 5-10 minute walk south to Belt Line.
By plane
Addison is served commercially by
Dallas/Fort Worth Airport
and Love Field, but also has its own airport for private planes and corporate aviation. Private jet service is available from multiple fixed base operators. International travelers can utilize the airport's 24-hour Customs port.
Get around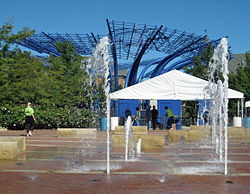 By car
Driving along Belt Line Road can be slow at the heaviest dining times, but usually not too bad. Weekday lunch time and weekend evenings have the worst traffic. If a festival is happening, especially KaboomTown, expect to sit in traffic much longer.
Be watchful for traffic cops as they are strict and tend to hide themselves well. Arapaho Road, Belt Line Road, Midway Road and Quorum Road are well patrolled.
By bus
Most placed in Addison are accessible by
DART bus
.
On foot/By bicycle
Most streets in Addison have sidewalks, and the city is working to make the city more accessible on foot or by bike. There are bicycle racks on the front of all DART buses serving Addison. The
Les Lacs Linear Park
is available in the southern part of Addison for a quiet and pleasant 2.7-mile paved trail.
See
phone: +1 972 380-8800

address: 4572 Claire Chennault

The Cavanaugh Flight Museum is a large display of aviation history, with civilian and military airplanes from WWI through Vietnam. Many different types of historical planes are collected amongst four hangars. Note: Since these are located in airplane hangars, air conditioning is virtually non-existent here, and while there are vents to blow the air through the hangars can get quite warm on a hot summer's day.
Do
Festivals
Addison holds some of the best festivals around. Addison believes in making every celebration as big as possible, and they follow through quite well. Each of these festivals are in Addison Circle Park (SW corner of Quorum Dr. and Addison Circle. DART Addison Transit Center).
North Texas Jazz Festival

Taste of AddisonNormally held in May, Taste of Addison is a gathering of many of the city's restaurants at Addison Circle Park. Each of the restaurants offers smaller portions of their food at low prices, allowing the public to sample their food.

Kaboom Town!Normally held the night of July 3, Kaboom Town is one of the largest Fourth of July celebrations in the Dallas/Ft. Worth area. Kaboom Town is at Addison Circle Park. Because of the incredible popularity of Kaboom Town it can be next-to-impossible to find a nearby parking space. Your best option is to stay at a residence or hotel near Addison Circle and walk there.

OktoberfestNormally held in September, Oktoberfest is a collection of traditional German foods, polka, Paulaner beer, and very silly lederhosen. There's an oom-pah band on site, and a backup oom-pah band in case the first one breaks down. It's advised to go on Thursday, as it can get very crowded on the weekend.

WorldfestNormally held in October, Worldfest is a gathering of many different cultural events. Many of the local restaurants set up tents to serve exotic and ethnic foods. Multiple stages show many colorful acts from around the world. There are also a lot of unique shops set up selling items from around the world. It's a good way to get introduced to many different cultures at once.
Live Entertainment
phone: +1 972 404-8501

address: 4980 Beltline Rd

Have dinner and drinks while laughing with world-class comedians. It's advised to arrive at least 30 minutes before the first show if you want a good seat. Arrive an hour before the first show if you're having dinner. There is a two item minimum purchase (food or drink) per person with each show, and the food's overpriced. 21 and up only.

Pete's Dueling Piano bar

address: 4980 Belt Line Rd

Known for singing loud and proud. A Piano bar offering top of the line entertainment, in a fun and casual atmosphere.

phone: +1 972 450-6232

address: 15650 Addison Rd

Enjoy stage performances throughout the year. Something different every other week. Be sure to buy tickets in advance, as it fills quickly.
Parks
Addison residents are proud of their parks and feature some of the best in the metroplex
Addison Circle ParkLarge outdoor park and the location of festivals, concerts and outdoor plays. Also has fountains for cooling off in the Texas heat.

Arapaho Road ParkWhen the wind is out of the North, this is the perfect place to watch planes depart and land as they fly just overhead. Addison Airport is one of the busiest single-runway airports in the nation so there is usually no shortage of traffic on a nice day.

Celestial ParkWatch the solstices on a giant sundial.

Quorom Park

address: Quorum Dr

Quiet, very well landscaped park; perfect for having a sack lunch. There is also a large below-ground waterfall surrounded by trees.
Buy
Addison Beverage CenterThis area is a grouping of all of Addison's spirits/liquor stores together along Inwood Road. Other area stores have beer and wine available, but this area has the only stores in Addison with liquor items.

Addison Cigar & Tobacco Co

phone: +1 972 239-1521

address: 15401 Addison Rd

This shop is a small building all by itself next to Addison airport, which means there's no one to complain about the smell. A very good cigar and tobacco shop, decorated with lots of wood paneling. While it's a small location, they have a wide selection of cigars in their walk-in humidor. The owners are always friendly to help you find what you're looking for. A members-only lounge is available in the back. This place can get crowded on Friday nights, and parking is limited.

phone: +1 972 308-0100

address: 5100 Belt Line Rd, Dallas, TX, 75254

A large outdoor shopping mall. With fountains, simulated roudabouts and delicate styling this is reminiscent of an Italian village. Some notable shops here are Paciugo Gelato, Bed Bath & Beyond, Grand Spa International, and Harold's Closeout. Because this shopping center has many restaurants and bars it can get quite busy on weekend nights.
Eat
When you get hungry, there are over 170 restaurants in the city's 4 square miles, enough to satisfy any taste. Most of Addison's restaurants are located on Belt Line Rd, which is commonly called "Restaurant Row". DART Bus #400 runs along the entire length of Belt Line Rd in Addison, and connects with the Addison Transit Center. While you can find just about anything you want on Restaurant Row, there are many unique restaurants found on the connecting streets.
Budget
phone: +1 972 241-9299

address: 3910 Belt Line Rd

Inexpensive, convenient, breakfast served anytime. Just like it's bitter rival Dennys.

phone: +1 972 239-5858

address: 4826 Belt Line Rd

Pho Que Huong's signature dish is "pho" a Vietnamese soup filled with rice noodles and various other things. It's cheap, fast, and low-calorie. They have some available ingredients not generally found in other restaurants such as tendons and tripe. Along with pho they have a lot of other foods in their 'order-by-number' menu. Fried rice, non-soup noodle dishes, sandwiches, and vermicelli. Beverages include a variety of coffees, teas, and coconut drinks. For dessert they have smoothies, but they're a little icy.

phone: +1 972 404-9424

address: 4135 Belt Line Road # 120

Classic fast food custom sandwich chain. It's easy to order: just grab a paper bag, mark off all the things you want on one side, then draw a silly picture on the other side to keep track of yours. Oh, and this is one of the few places in the Metroplex to serve Mello Yello.
Mid-range
Splurge
Drink
phone: +1 972 239-5853

address: 15701 Quorum Dr.

The newest gem in Addison Circle is Astoria Caffe and Wine Bar, located just north of the circle on Quorum. If you enjoy a relaxing patio and people watching, all the while enjoying great drinks and food, this is the place for you.

phone: +1 972 503-2337

address: 4180 Belt Line Rd

Huge patio. Can be crowded. Saturday nights are usually "biker night", but it seems like every night is biker night.

phone: +1 972 406-9711

address: 3725 Belt Line Rd

Coffee shop that roasts their own fair-trade beans in the store. The place has a friendlier atmosphere than Starbucks, and often hosts live music concerts. Free WiFi access, conference facilities, and patio seating are available.

phone: +1 972 991-7228

address: 14999 Montfort Dr.

The original location. 250 kinds of beer, over 100 of them on tap. Semi-private room available for rent in the back. Tends to get noisy and crowded on the weekend.

The Lion & Crown

phone: +1 972 503-5001

address: 5001 Addison Cir

A traditional English pub. Sometimes there is waiter service, but for the most part you have to order at the bar. There are traditional English dishes to eat, but this place focuses primarily on beers, ales, and ciders.

phone: +1 972 458-2444

address: 14930 Midway Rd

One of the few authentic English pubs in the area offering not only a wide variety of beers, but also hard ciders, and mixed drinks. Traditional food of the UK is available, as well as some American comfort food. The place gets very busy on weekend nights.

phone: +1 972 726-6100

address: 5100 Beltline, Suite 776

British Pub and hot spot with active nightlife every day of the week. Live cover bands nightly and no cover charges except New Year's and St. Patrick's Day. Separated areas feature a quaint lounge with true pub atmosphere, an indoor beer garden style area with stage and dance floor, billiards room, and good sized patio. The place is very busy on weekend nights.

phone: +1 972-233-9362

address: 5064 Addison Circle

A friendly family-owned bar that once was a Mongolian barbecue restaurant, but now serves a large number of signature mixed drinks and many finger foods.
Sleep
Budget
phone: +1 972 386-4577

address: 4325 Belt Line Rd

A basic and convenient night's stay for the budget traveler. Basic amenities in each room. Free Local Calls, Kids Stay Free, Pet Allowed, Free Expanded Cable, Accessible Rooms, Free Morning Coffee, Nonsmoking Rooms.
Mid-range
Splurge
phone: +1 972 386-6000

address: 15201 Dallas Pkwy

A very nice luxury hotel. Rates go from a modest $199/night all the way up to $999/night for a very large suite. French/Mediterranean restaurant. Sunday brunch buffet. Fitness center with workout machines, pool, sauna, whirlpool, two indoor racquetball courts, locker rooms. Business services are copying, courier service, dial-up or high-speed internet available, executive floors, executive suites, facsimile, mobile phone rental, PC's available, printing services, private limousine, and an unstaffed business center. Other services are a newsstand, beauty salon, florist, gift shop, concierge, ATM/cash machine, ice machine, safety deposit box available at front desk, A/C public areas, dedicated lounge (or 24 hour lounge), porter/bellman, and foreign currency exchange.
Stay safe
Addison is actually a safe place overall. As Addison caters to the more affluent crowd the city does not really have a lower income neighborhood. The only people that you have to watch out for are the drunks, and the Addison police (in case you're the one that's drunk). Don't yell at the police officers, and if they give you a command you should do what they say. The police can be strict, but they're still there to protect and serve.

Go next