Agali Hills
Agali Hills
is a small tribal village and hill station in
Palakkad District
,
Malabar
,
Kerala
,
India
. It is the nearest town for
Silent Valley National Park
.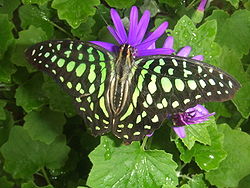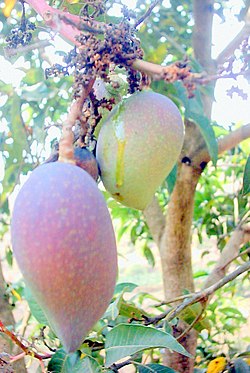 Understand
Agali Town lies at an elevation of 750 metres and the highest point is the Malleswaram Peak at 1,664 metres. Agali Town is part of the 249 km² Attappadi Reserve Forest which is an informal second buffer zone bordering the Silent Valley National Park. The Bhavani river originates from here and flows 271 km into Tamil Nadu. Agali town became important after the
Silent Valley National Park
was opened in 1985. The park offers limited accommodation and very limited food options. So Agali is the nearest town where food and lodgings are available.
Get in
Direct buses are available from
Palakkad
, 80 km,
Coimbatore
, 85 km,
Thrissur
km and
Shornur
, 95 km. The nearest big town is
Mannarkkad
, 20 km. All buses coming from Kerala side go to Silent Valley National Park at Mukkaly first and then proceed to Agali and finally terminate at Anakkatty on the Tamil Nadu border. Buses coming from Coimbatore reaches Anakkatty first, then comes to Agaly and finally reaches Silent Valley national Park at Mukkaly before continuing the journey down to Mannarkkad. The nearest railway station is
Shornur
, 95 km. The nearest airport is at
Coimbatore
, 85 km.
Get around
Agali is the remotest and the most backward town of Kerala. But, when you reach here, you won't have any issues with public transport. Autorikshaws and buses are available in plenty. Autorikshaws charge ₹15 per km. The bus fare is ₹7 per three km.

See
Anamooly hill view

address: 10 km-

Anamooly village is between Mannarkkad and Agaly. The view of the Silent Valley Park from this village is majestic and surprising.

Ayyappa Vishnu Temple

address: Near State Bank, Agali

Majestic golden pillar on beautiful green lawn. Ayyappan Vilakku festival is celebrated in January.

Chavadiyoor Bridge

address: Mulli Road

Chemmannur villageShamsul Ulama madrassa, Malleeshwaram temple, Church, very scenic surroundings on the bank of river Bhawani.

Govt Goat farm

address: Vannathan medu

very scenic undulating hills.

Kavundickal gorgeTwo hairpin bends to Agali town and a majestic wind turbine to frighten you. An expanse of greenery near the Shishu Bhawan.

Kottathara Temple

address: Near GUP School

very beautiful riverside location

St.Antony's Church

address: Sholayur near Anakkatti

very majestic church in scenic surruondings.

phone: +91 4924253225, +91 8589895652

address: Mukkali

23 km ride into the dense forest for ₹325 per head. Tall watchtower and river. Five hour trip into the 237 sq.km park.Previous day booking by telephone is essential. You have to report at the park gate between 8 am and 1 pm. The roads inside the park are unpaved and the terrain tough. Animal sightings are rare and if you are not a tree bum, be prepared for a massive disappointment.

Sugarcane Research Station

address: Mulli Road

Tribal High School

address: Mattathukkad

very scenic place
Do
Goolikkadavu village

address: Agali

River, hills, hiking possibilities, restaurants, lodges, internet facility and vibrant market.

Ooty Forest Road visit

address: Mulli

Take the 9.55 am bus from Goolikkadavu (1 km), pass through Kottathara village , turn left at Chandakkada village. Reach Mulli in the scenic forest road with very good views on the left side. If you have a jeep, you can even proceed to Manjoor and Ooty (86 km).

Pakkulam village visit

address: Pakkulam

Karmel Catholic church, St.Joseph Ashram, Church of God Bethel, Ayyappa Temple, Scenic foot overbridge, St. George convent.

Visit the tribals @ PudhoorStart from Chandakkada junction near Kottathara. Take a bus to Pudhoor village. You can come back by the next bus after spending some time at the last stop called Mele Ummatham Pady where there is a tribal settlement. If you have own vehicle, you can also stop at the Sugarcane research station, the scenic S.S.Farms, the Chavadiyar bridge and Swarna Katha village on the way.

Shivarathri festivalThe Sivarathri festival is celebrated at the chemmannur Malleswaran temple by the tribals during the month of February/March. The Malleswaran peak is worshipped as a gigantic Shivalinga by the adivasis who celebrate the Sivarathri festival there with great fervour.

Take a bath in the Bhavani river.

address: Pakkulam

You can access the river from Pakkulam village, 13 km on the Silent Valley road. The Sree Kara foot overbridge here gives very good views of the river. This village also has a church, an orphanage, a mosque and the beautiful Sri.Malleeshwaram temple.

Taste of Tamil Nadu

address: Anakatty border

Take a bus to Anakkatty village. Cross the border to Tamil Nadu by walking. A bridge with a temple separates the Kerala state from Tamil Nadu state. The other side of the village is called Anai-katty. Over there, everything is in Tamil Nadu style. Back to Kerala, everything has a distinct Malayali touch. The bus station is on the Kerala side and the auto rikshaw parking is on the other side of the bridge. There are separate Autorikshaw parking for the differently colored Kerala and Tamil Nadu rikshaws. Immediately before the bridge, you can see a check-post of Kerala.

Thavalam village visitSahiyan meditation centre, Holy Trinity Forana church, Bhawani river, scenic surroundings.

Visit the TribalsThere are 192 hamlets in Attapadi region around Agali town. The population of the valley is mostly Muduga, Irula and Kurumba tribal people with a small section of settlers from Tamil Nadu and dther districts of Kerala.
Buy
Goolikkadavu TownMost of shops selling souvenirs, clothes and packed food are located in Goolikkadavu Town on the way to Silent Valley Park.
Eat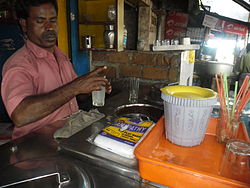 Kings Restaurant

address: Goolikadavu

Nalandha Restaurant

address: Near State Bank, Agali.
Sleep
Aqua Flow resort

address: Chandakkaka-Mulli Road

Corniche Inn

phone: +91 422 265 7022

address: Jambukandy, Anai-katty

New Aroma Lodge

Prasadam Tourist Home

phone: +919645591020, +914924254245

address: Opp. Electricity office

Spacious rooms, TV, old pillows, clean sheets and basic bath. The nearest restaurants are at Goolikkadavu, 1 km

PWD Rest House

phone: +91 491 252 7144

address: Agali

Vazhiyoram Wayside faciity

address: Agali

government facility

Vee Pee Lodge

phone: +91 9048768801

address: Goolikkadavu

Spacious rooms, restaurant access and good sheets. There is an internet cafe on the other side of the street.

Vision Nature resort

phone: +91 4924211567

address: Sholayar
Stay safe
Palakkad district is vulnerable to attacks from an Indian communist group called Maoists. Recently they attacked the ticket counter of Silent Valley National Park, Mukkali. As the Maoists are armed and dangerous, be careful when you trek in lonely areas.
Leeches are common in the hills. Carry some table salt.
Connect
Goodwill Internet Cafe

address: Near Padinchare Kara Cements, Gookikkadav
Go next