Alappuzha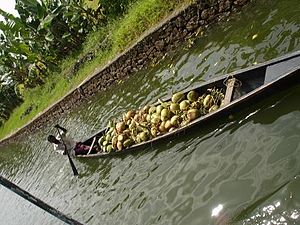 The city of
Alappuzha
, also known as
Alleppey
, is in
Kerala
. This district headquarters is 70 km south of
Cochin
. It is often called the
Venice of the East
due to the canals that connect it to Kerala's famous snaking
backwaters
.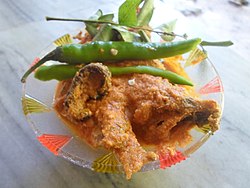 Understand
Alappuzha has a wonderful past that owes its modern existence to the efforts of Diwan Raja Kesavadas in the second half of the 18th century. Diwan Raja Kasavadas was instrumental in making Alappuzha a major port city in his time and for developing the system of inland canals, used for transportation and navigation, that is seen today.
The name Alappuzha means "the land between the sea and network of rivers flowing into it". It is a fitting name: there are a significant number of canals, backwaters, beaches and lagoons in and around the city.
Alappuzha, and Kerala in general, has excellent weather due to its proximity to the ocean. The temperature rarely goes above 35 degrees Celsius and never below 20 degrees. The best time to visit is from September to March. The monsoon, from June to August, always brings heavy wind and rains. This is an excellent time to visit if you want to partake in a bit of monsoon tourism.

Get in
By plane
Cochin International Airport (
COK
). This is the nearest airport. Expect to pay about ₹450 for a taxi to get from Cochin airport to Cochin, and then more for a bus or train to Alappuzha. Another option is to take a local bus from nearby Athani, reachable by rickshaw. Alternatively, there are airports inThiruvananthapuram (Trivandrum), Kozhikode (Calicut), Chennai, and Bangalore and you can catch a train to Alappuzha.

By train
Trains service Alappuzha from Kochi (Cochin), Thiruvananthapuram, Kozhikode, Chennai, Bengalooru (Bangalore), Coimbatore, Mumbai (Bombay), New Delhi, Mangalore, and Kolkata. If you are coming from Hyderabad, you can take the Sabari Express.

By bus
There are bus services operating from Cochin (1:45 hours, ₹45 for KSRTC), Thiruvananthapuram (3.30 hours, ₹110 for KSRTC ), Kozhikode, Chennai, Bangalore (overnight luxury ₹800), Mysore, Coimbatore (overnight ₹250) to Alappuzha.

By car
The entire Alappuzha district is well-connected by NH 66 (previously NH 47), which is part of the North-South East-West corridor. It goes via the Alappuzha, Ambalapuzha and Cherthala cities. Alappuzha is well connected to other cities Kochi, Kottayam, Kollam, Thiruvananthapuram, Kozhikode, Chennai, Bangalore, Coimbatore by road.
Tourist taxis are the most convenient way to travel from attraction to attraction, especially while travelling in a group. Most airports and railway stations have tourist taxi services that can take you anywhere you would like to go.

Get around
By bus
Like elsewhere in Kerala, Alappuzha has a cheap and efficient local bus system.
By autorickshaw
This is a cheap means of transportation between attractions.
By taxi
Local taxis are also available for what many western wallets would consider cheap. There are car rental companies that offer cars with drivers or self-drive options. Rates often start at around ₹7 per km and increase depending on the extra features you select (i.e. whether you opt for a driver or a car with air-conditioning). If you are unfamiliar with the area, or with driving on Indian streets, it is recommended to go with the driver option. Most, but not all, times the driver will also be able to recommend places to eat and visit.
By boat
A visit to Alappuzha would not be complete without making a journey by boat. In some cases, such as visiting
Kuttanad
, boats are the preferred method of transport as some locations are inaccessible by road.
There are ferry services between places, widely used by the locals, which are a scenic way of getting around.
Boat service is available to Kottayam at every two hours interval starting from 7.30 am. The fare is Rs. 18 and the trip takes two hours.
By foot
Many of Alappuzha's attractions are easily accessible by foot.
See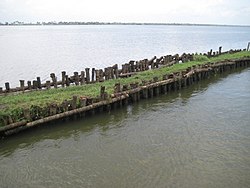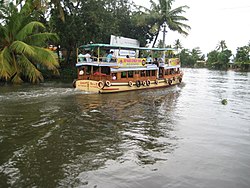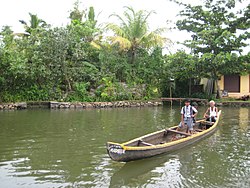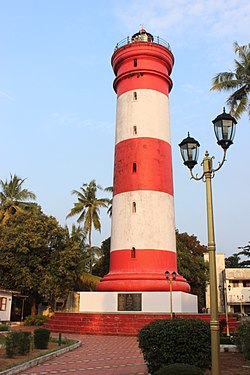 The city itself is a sight to see. Exploring the city, especially by boat, can often lead to memorable experiences. Bring a camera, there are many photo opportunities on the waterways and beaches.
If you are visiting Alappuzha, enquire about the schedule of temple festivals. Alappuzha is one of the few places in Kerala where non-Hindus are allowed enter temple premises. Most of the Kerala temples do not allow this and if you are a foreigner you are immediately branded as non-Hindu and prevented from entering. Alappuzha temples are generally more open and accepting, though there might be a few areas inside the temples where entry is restricted. The Ambalapuzha temple festival is particularly impressive. Five elephants carry the Krishna idol, with a music accompaniment, for a distance of about 14 kilometres away from Alappuzha and to the temple. Make sure you try the rose palpayasam. The temple makes this traditional, sweet, milk-based drink by boiling it until the milk condenses and turns a light pink colour.

Jain DerasarThis temple is very calm and quiet temple. Allepey has a very small Jain population.

KarumadikkuttanThis is a 9th century black granite statue of the Buddha, locally known as Karumadi Kuttan. This statue is protected by the Archeological survey of India.

Marari-beach

address: Mararikulam

A good destination for a day trip, it is about 16km north of Alappuzha town. This area also has the Mahadeva temple and Arthunkal church. You can get here by local bus from the KSTC bus stand, get off at Maraikulam Junction (journey time: 20min), and then walk 4km or (better) get an autorickshaw for around ₹30 to the beach itself.

Sreekrishna Swamy Temple

address: Ambalapuzha

This temple was built in the 15th century. Of interest here is an extremely distinctive Paal-Payasam (a sweet milk dessert made out of rice, with jaggery, in milk). Its recipe is a well guarded secret. It's believed the same cooks cannot reproduce the same taste using same ingredients, anywhere, because of a special blessing given by the Lord to his favorite kitchen. Definitely try some if you are somewhere near this temple. This payasam is distributed everyday, exactly at 12:00 Noon. Only those who have a prior booking are allowed to partake. You can get one from the stall just outside the temple.
Do
Alleppey BeachA fairly large, flat and clean beach. An old pier, which was at one point used for trade and had three railway lines, still stands. Stroll along the beach promenade, have a drink and some food in the "Indian Coffee House" and an ice cream or peanuts from one of the stalls. Locals enjoy playing frisbee and volleyball. Camel and pony rides are available. However, swimming is not recommended unless you are a strong and experienced swimmer. The water is very deep and the current can be very strong. These currents are stronger during and after the monsoon season. Sun tanning might not be a good idea considering that the locals are quite conservative.

Krishnendu Ayurveda Wellness Center

phone: +91 95 444 88 333

address: Chingoli, Karthikappally, Alappuzha , Kerala

Krishnendu Ayurveda Spa and Resort is a Ayurveda centre near Haripad, Alleppy. It is run by a traditional family of ayurvedic doctors. They have specific treatments for spine related cases and wellness programs for the healthy people also. The hospital and spa are constructed in Kerala traditional architecture style but contains a modern facility. There is a landscaped herbal garden that you can stroll in. You can also visit their herbal medicine manufacturing unit to see how these traditional medicines are prepared. It is farther outside the city center (about 18.53 mi (29.82 km)) so arriving by bus, car, or taxi is recommended.

Nehru Trophy Snake Boat Races- Alappuzha is known for its Snake Boat races. Held on the second Saturday of August, the competition is named after Jawaharlal Nehru who inaugurated the event in 1952. These boats carry approximately one hundred persons. Boats are available for rent for spectators during the event.

Activities Overnight canoe trips, bamboo furniture making classes, music lessons, yoga, painting classes etc. are organised daily at the Bamboostix Island Resort. Ayurvedic Massage & courses at Sreekrishna and Keraleeyam. Anil at Seashore restaurant organises boating on small foam boat used by Kerala fishermen and even fishing expeditions
Main industry in Alleppey is coir manufacturing. Coir is made of coconut husk. Some of bigger producers organize tours of their facilities
A bicycle can be rented to tour the town and surrounding areas although travelers are advised to be alert and cautious of unpredictable traffic.

Village visits by ferryTry Kainakkary...short distance Viluakkuthara....very short distance. Chambakkari Kattakkuzhi
Houseboat Touring
Alappuzha is inlaid with channels that support thriving backwater tourism. A
houseboat cruise
along the backwaters can be a great way to see and do all that is available in Alappuzha. Houseboats can be rented for 12 Hrs to few days. There is a new hop-on, hop-off service through remote backwaters in a shared-houseboat. These boats come equipped with a furnished bedroom, sit-outs, kitchen, modern bath and toilet facilities. Some of the house boats even sport an air-conditioner. The houseboats are manned by drivers and a cook. From the boat, you can observe the everyday village life of people, stop for a toddy (
traditional mildly alcoholic drink made from coconut sap
) with grilled prawns, watch birds, and relax in the middle of the lake.
It's advisable to book a houseboat through houseboat operators rather than depending on touts. Touts take commissions between ₹500 to ₹2000. Book on the internet if the option is available; it is far better to not wait until the last minute during the high season. Booking on the internet can sometimes earn you a lower price and most, reputable operators have good online service and support. Average pricing is variable, depending on season and demand, but you can expect a base price in the range of ₹8,000 overnight (21 hours) for standard non-a/c, ₹10,000 for standard a/c and ₹12,000 for Premium. If you are lucky, you can sometimes get last minute bargains from houseboat operators whose boat does not have business on that particular day and can get a 2 a/c bedroom houseboat for one night even for ₹7,000.
Some contacts for houseboat booking are:
Beebe Events: Provides houseboat services, transportation with professional guides, custom tour packages. mail to:Info@BeebeEvents.com, Tel.: +91 94000 73030, +91 47722 43030.
Eco Trails Kerala Houseboat CruiseThis houseboat operator has a good reputation among European tourists. They operate houseboats from Kumarakom, in addition to here in Alappuzha.
Indigenous Houseboats Houseboat cruise operator which have won the "Best Exhibit Award" at the International Boat Show.
Lake King CruiseAs of April 2009, these folks could be reached at +91-986938488 or +91-477-2234344. They charged ₹4000 for a 12 hour day trip for two people on an air-conditioned houseboat with an upper deck. Although the staff were lovely, the manager Sebin Philip is a businessman and may disconnect some lights as you look at the boat and then charge you premium price rather than standard. He is also absent in the morning when you arrive back and cannot be reached.
phone: +91 4772233691

address: Punnamada Resorts Pvt Ltd Punnamada,Alappuzha 688006, Kerala

Offers houseboat rentals to tour the backwaters. Crews consist of boat drivers and a chef. Punnamada Royal houseboats contain two air-conditioned rooms (AC rooms) each, and breakfast, lunch and dinner is included. Breakfast, lunch & dinner are served as fixed menus. Additional dishes or modifications to the menu are an extra charge. The boats are equipped with satellite T.V., carom board, playing cards, and a music system. Cruises generally involve departure from the resort at noon, a cruise through the Vembanadu waterways, an overnight stay docked at a village, and arrival back at the resort around 9:30 the next day. They offer online booking.
phone: +91 4712328070

This company introduced the first Kettuvallam houseboat into the backwaters of Kerala in 1991 and have a fleet of houseboats available for rent. Alternate phone numbers are 2331507, 2330437 and 00919895605243
Venice of East Tours Provides cruises deep inside the backwaters. Run by some local guys from western Kuttanad; directly contacting them will reduce the cost. They have a wide variety of vessels including house boats and canoes. Email: veniceofeast@gmail.com. Tel.: +91 9447596476. They normally arrange food from local restaurants (mainly toddy shops), the only place where you can get naturally grown fresh water fish and other items. The food is delicious and a bit spicy.
Buy
Indian Arts & Crafts

phone: +91 8086771575

address: Near Ramada Hotel, Thathampali P.O.

Charming shop which has a good choice of jewels, chals and other Indian souvenirs. Nice and reliable staff.
Eat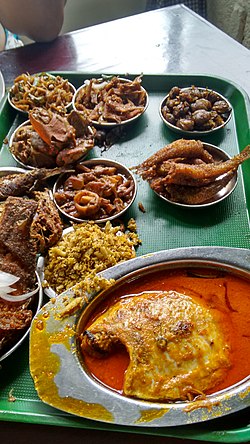 Arcadia Regency, a 4-star hotel has just opened in 2006 but has priced meals at really low prices to attract customers.

Biju

phone: +91 4793290138

address: haripad

The houseboats are used as grain barges alongside the backwaters. At some time, the houseboats were used as living quarters by the royalty. Converted to accommodate tourists, the houseboats have become floating cottages having a sleeping area, with western-style toilets, a dining area and a sit out on the deck. Most tourists spend the night on a houseboat. Food is cooked on board by the accompanying staff – mostly having a flavour of Kerala. The houseboats are of various patterns and can be hired as per the size of the family or visiting group.. houseboats are motorised but generally proceed at a slow speed for smooth travel. All houseboats have a generator and most bedrooms are air-conditioned.

Cafe Paradiso

address: Alappey.

Famous Masala Tea

phone: +91 477 223 0767

address: Alappuzha Bypass Rd, Sea View Ward, Alappuzha (Alleppey), Kerala 688012, India

The restaurant at Raheem Residency is the most expensive place in town but the meals are worth the price. The menu is creative and combines elements of traditional Keralan and European cuisine. Wine is available.

phone: +91 477 226 3586

address: Beach Front

This restaurant is located on the beach, a little south of Harbour restaurant. It offers well-priced Indian food, with some European dishes. The staff are helpful and are often very willing to get you drinks not listed on the menu if you request. There is a fantastic bamboo raised terrace, get a table there for view and atmosphere to accompany your meal. Their website is terrifying, the restaurant is not.

Himalaya Bakery

address: Alappuzha

Great baked items such as puff pastries with vegetarian or non-vegetarian filling, tasty samosas and also sweets. There is also a little cafe attached, that serves coffee and chai. Their banana and walnut cake (to take away) is particularly delicious!

Hotel Brothers

address: Alappuzha

Their specialties are the hopopers and eggy onion curry.

Indian Coffee House

address: Mullackal Road and Alleppey Beach

There are two main Indian Coffee Houses in Alleppey: one in the centre and one at Alleppey beach. They have the same menu (the same as the rest of Kerala in fact) and serve cheap, tasty south Indian food, ice cream and, of course, their signature coffee.

phone: +91 98470 07087

address: Mullackal Rd, Mullakkal, Alappuzha, Kerala 688011, India

This place has two locations: Mullackal Road and Cullan Road. The atmosphere and decor have an "art house" feel to it. There's a multicultural menu with tandoori choices, and the cold coffee with ice-cream beats a frappuchino any day.

Premier Bakery

phone: +91 477-2262124

address: Mullakkal

Established in the year 1962, serves all type of baked food. Well known for our home made fruit salad with ice cream, variety coconut cookies.

Ramada hotelHigh quality food, Indian and continental options, in an elegant ambiance. Service is optimal. Price is slightly higher than in other places, but remains reasonable.

Vembanad Restaurant - At the Alleppey Prince Hotel, it's well worth making the trip out here. One of the better-eating options around, you can dine poolside to live music (nightly from 18:30 )
Drink
Cafe Paradiso

address: Alappuzha

Famous for their Masala Tea
Sleep
phone: +91 484 4144000, +91 484 2381122

address: Varankavala, Pollathai, Mararikulam, Alappuzha, Kerala 688567, India

Abad turtle beach resort is spread across an area of 13 acres of land. The beach resort is located at mararikulam, a fishing village about 7 miles (11.6km) from the heart of Alappuzha. The resort overlooks the white sandy marari beach and has a rivulet flowing on one side.

Arcadia RegencyAs of April 2009, it is a decent and hygienic city hotel.

Bamboostix Island Resort claims to have been 'built by backpackers, for backpackers" is a new eco-resort on an island. Unique construction with bamboo, thatch and coconut with unique activities like bamboo furniture making, music lessons, overnight canoe trips and shared houseboat cruises contact +91(0)9895407909
Raheem Residency, classic Indian colonial villa refurbished in a grand style by European owners; now a recognised Heritage Hotel of India; swimming pool imported from France; rooftop restaurant overlooking the Arabian Sea; Ayurveda.

The Dreamheaven

address: Near Nehru Trophy Finishing Point, thathampally P.O, Alleppey, India

Clean budget guesthouse with big rooms, located in a good location. Staff is helpful and smiley.

Harbour Restaurant

address: Beach Road

An attractive, laid-back beer and wine restaurant with a good selection of multi-cuisine dishes. Go for the Kerala Fish curry! Great! The fish is caught locally. Lovaly to have a chilled glass of wine near the beach - the only place that offers it in this beach area. Mural on one wall by a local artist depicting beautiful snapshot scenes from the area.

Hotel Royale Park, a three star category hotelLocated in the heart of Alappuzha Town, it is located just opposite to Seemati Theater and Vireyya Theater. The hotel having 35 rooms, you can have A/C, Non A/c, Deluxe Rooms, there are Marvelous Restaurants, Coffee Shops, Executive Bar. Foods are just tongue melting, you can arrange Board Meetings, Business Meetings for more than 100 Pax.

phone: +91 9312163396

address: Punamada Jetty

Located at Punammada jetty, offers one- and two- bedroom houseboats for cruising between Alleppey and Kumarakom.

Lemon Tree Vembanad Lake Resort

address: Jana Sakthi Road, Kayippuram, Muhamma, Alleppey 688525, Kerala

The resort offers 27 luxury rooms and suites; and a premium two bedroom airconditioned house boat with an upper deck jacuzzi (The Cruising Villa) anchored at the resort's private jetty.
Malayalam Resort is a small (4 rooms) place must be the most photographed (but amazingly least stayed at!) along the edge of the backwater. It is run by a friendly family who cook the best meals in candlelight.www.malayalamlakeresort.blogspot.com +91(0)9895407909 Next to the bigger, more popular Keraleeyam which has ayurvedic massages.

Mandala Beach House & Cottages

phone: +91 7736650843

address: Sea View Ward

Mandala is a little house situated on the Alleppey beach. The staff is friendly and makes you feel that you are a part of our family. They offer BBQs & bonfires on the beach, and can organize trips on backwaters. The rooms are not very cozy, but it's clean and the mattresses are soft. There are two cottages and one of them has an excellent view of the beach.

Saj HomeChungam. Independent cottages. Cottage is well furnished with a/c and nice vast greenary around with water front on Punnamada lake.

Palmy Residency

phone: +91 477 2235938

address: North of DPTC Ladder Bridge

Rooms are relatively spacious, very clean and well maintained. The staff are very friendly, and can also arrange backwater barge trips which come highly recommended, both for their comfort and relative inexpensiveness.

phone: +91 477 2251071

address: Near Kadapallam, Beach Rd

Panoramic Sea resort is situated right opposite to the beach. Here you can also have Panchkarma Ayurveda treatment.

Punnamada Lake ResortA beautiful resort on the bank of Punnamada Kayal , with its own house boats.

Railway Retirement Room

address: Inside Railway Station

Venice of East Houseboats

phone: +91 9447596476

Houseboat stays and other water cruise services that make journeys into the backwater villages (kuttanad) throughout the year.

phone: +91 11 39589008

address: Alleppey Beach Road, Sea View Ward, Padinjare Kurisadi, Kanjiramchira

Laidback backpackers' hostel by India's backpacker hostel chain Zostel. Hammocks in their rooftop area with sea breeze. All guests must be of at least 18 years of age to be able to check-in at Zostel. Zostel do not recommend families to stay with them.
Go next
18th century Krishnapuram Palace is located 47 kilometers south of Alappuzha on the way to Kollam. Its two-story building is typical of Kerala architecture. It contains impressive murals worth watching. The palace also housed a museum of antique sculptures and artefacts.
Padanilam Temple - a famous Parabrahma temple located 14 km from Mavelikkara.
Sree Nagaraja Temple in Mannarasala is 32 kilometers south of Alappuzha near Harippad. It is a Brahman family owned snake temple featuring beautiful stone carvings of snakes throughout its territory. It is headed by a priestess. The temple deity is credited with restoring fertility in women. The turmeric paste available there supposedly cures many diseases. This is believed to be capital of Snake God- the Vasuki (Naga Raja) and his consorts- Naga Yakshi (Snake Ghostess) as well as Naga Rani (Snake Queen) along with a huge battalion of Snake army. Naga aradhana(worship of snakes) is very unique to Kerala's culture, as its believed Kerala is derived out of Naga Empire and most of the people do worship snakes as a Thanksgiving for lending their land for humans to live. Snakes are believed to keep the vision of eyes as well as preserving fertility of humans. Hence they are worshiped for bestowing children as well as curing blindness. Manarsala temple is a wonderful place, built within a natural forest with trees and creepers covering the area, where snakes live. The only temple, where its a lady priest who worships and do rituals. A special ceremony, by which an Uruli (a brass open vessel used for cooking) is turn up-side down before the sanatorium, to seek bestowing children by childless couples. Its believed that they get conceived within 21 days of time.
Sree Subrahmonia Swamy temple : Sree Subrahmonia Swamy temple, at Haripad, is one of the oldest and most important temples devoted to Lord Subrahmonia. It is situated at the 53rd Kilometre on the Kollam-Alapuzha highway. The image of the deity with four arms is also the biggest of the kind. It is believed to have been originally worshipped by Parashurama. In 1921 A.D a fire destroyed the temple. It was rebuilt with the anakottil (elephant's head), kuttambalam, a big tank etc. Several annual festivals are celebrated in this temple the Avani Utsavam in Chingom (August- September), Markazhi Utsavam in Dhanu (November- December), Chitra Utsavam in Medom (April–May), Kartika in Vrischikam (November- December) and Taipuyam (January- February). Kavadiyattam dance with Kavadi is the most important offering here. Kavadi is a bow-shaped wooden structure decorated with tapestry and peacock feathers carried on the shoulders of pilgrims as an offering to God Subrahmanya. The procession with the golden peacock throne is quite attractive. The beautiful peacock in the temple is a great feast for your eyes.