Amami Oshima
Amami Oshima
(奄美大島
Amami Ōshima
), literally "Big Amami Island", is the largest of the
Amami Islands
, a small archipelago south of
Kyushu
,
Japan
. While administratively a part of
Kagoshima
, it's geographically and culturally a part of
Okinawa
.
Cities
Get in
See
Mangrove
Cape Ayamaru Kanko Park
Tanaka Isson Memorial Art Museum
Do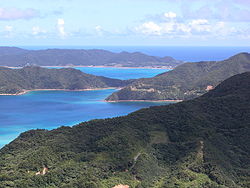 Bike rentalRent a scooter or motorbike and just cruise around the island to admire it's beautiful nature and discover tiny beaches where you can hop off and go for a swim. The best way to travel on Amami Oshima.

Relax on the beaches
Eat
Jidoriya

phone: +81 997 52 2941

This place is ideal if you have to wait for the ferry or if you have a big appetite coming from the ferry. You get great value for your money with a starter (e.g. sashimi), your own little stone grill with chicken, salad, boiled beef, rice, and a dessert. Friendly, local atmosphere.
Drink
Westerners Café

address: Toen Beach

This little café by the road is owned by two retired people from Kobe who are mad about cowboys. The little place is filled with pictures, paintings and all kinds of stuff referring to the glorious times of the Wild West. The owner, dressed as a real cowboy, will gladly receive you. They serve two kinds of (freshly ground) coffee and Indian tea. Relaxed on-the-road atmosphere.
Stay safe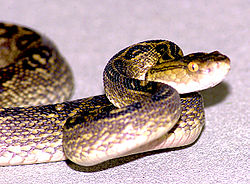 The Habu snake is a venomous pit viper that inhabits roughly 70% of the island.
When diving, swimming or snorkeling at the various beaches watch out for sea urchins lying on the sea floor.