Bar
Bar
is a major port for
Montenegro
.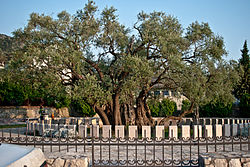 Understand

The Old Town of Bar, 4 km far from the coast, is the most significant among the numerous cultural-historical monuments of this town, a witness to its turbulent history. These old bricks are deaf witnesses of numerous conquerors and different cultures.
Bar is a touristy city, mostly in summer. Season goes roughly from May to September. There are tourist facilities, restaurants, sport fields, trade and a marina with 1050 berths. Off season, virtually everything will be closed (cafés, restaurants, hotels, and of course tourist information centers).

Get in
By plane
For the airports in
Podgorica
or
Tivat
take a bus or a Taxi, from Podgorica you can also take the train, and then continue a local taxi to the airport.
Alternatively, take an one-hour drive by a car. It is possible to reach Podgorica airport through a taxi service. A transfer should cost €30 for a vehicle up to four passengers, and €60 for a minivan up to eight passengers.
By train
phone: +382 301615

both day and night trains departing from Belgrade and Podgorica. Trains can often be slower than buses and those arriving in Bar (the end of the line) are almost always extremely late (from 20 min to more than an hour) because of delays in other places.
By boat
Ship terminalDaily ferries operated by Montengro Lines to/from Bari, Italy departing at 22:00 and arriving at 7:00 (from €56). The company also operates bi-weekly ferries to/from Ancona, Italy.
By bus
Autobuska stanica

phone: +382 30 346 141

Frequent buses operate along the coast to Budva, Tivat (for the airport) and Kotor. The journey to Podgorica takes a little over an hour, journeys to Ulcinj take about 30 minutes and journeys north to Budva and Kotor take one hour and just under two hours respectively. If you're heading to Bar's beaches in Susanj, you can ask to be let off the buses (for those coming from Podgorica, Budva and Kotor) in Susanj rather than having to walk all the way back from the bus station.
Get around
By bus
During the summer months, there is a local bus service running between Sutomare (about 5 km north along the coast) and Bar. Services are hourly.
On foot
Bar is a small city and everywhere is walkable. The walk between Bar and the beaches in Susanj will take about 30 minutes; taxi drivers will be happy to take you.
phone: +38269949197

minivan transfers, airport transfer services
;Car rentals
phone: +382 69 94 91 97

economy cars from €35/day, private driver car rentals, rent a minivan with driver €110 day

A Marker Car Rental-Bar

phone: +385 91 739 75 45
See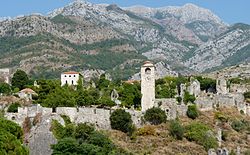 Stari Bar (Bar Old Town)A great set of ruins of churches and mosques, a few km from the current Bar. A taxi from the city center to Stari Bar shouldn't cost more than 4€.

Bar Fortress

The oldest olive tree in the worldBetween 2000 and 2500 years old

Port of Barnot really fancy but you can see some great ships, beautiful yachts and small fishing boats.

Beaches in SusanjCleaner water and more space a short walk along the promenade north of the city centre
Eat
Konoba SPILJATraditional Dalmatian and Sestan Food.

Pizzeria Pulena

Restaurant Samba

phone: +382 85 312 025

address: J Tomasevica 41

Partly inside, partly on a terrace with amazing mountain views. Popular with locals. Pricey.

TajanaGarden restaurant with tables inside and outside.

Sunce, nacionalna kuc'a

phone: +382 69211010

address: ul. Rista Lekic'a

Home made national food. Inexpensive, for travelers on a budget, backpackers.
Drink
Carpe Diem

Caffebar Holywood

La Esquina
Sleep
Budget
Hostel Montenegro-Bar

address: Celuga Polje Bar

Open all year round. Clean rooms.
Mid-range
Splurge
phone: +382 85 300 100

4-star hotel directly facing the Adriatic and the boardwalk. Parking, fitness centre and other amenities.
Go next