Bashkortostan
Bashkortostan
(
Russian
: Реуспу́блика Башкортоста́н
rees-POOB-leek-uh buhsh-kuhrt-ah-STAHN
) or
Bashkiria
(Башки́рия
buhsh-KEE-ree-yuh
) is a region in the foothills of the
Ural Mountains
, bordering
Tatarstan
to the west,
Udmurtia
to the northwest,
Perm Krai
to the north,
Sverdlovsk Oblast
to the northeast,
Chelyabinsk Oblast
to the east, and
Orenburg Oblast
to the south.
Cities
— the biggest (with over a million residents) city, the capital of Bashkortostan
— a small town in the Ural Mountains, known for its steel works and surrounding attractions like Mratkino ski resort, Bannoe lake, Abzakovo
— a mid-sized city with air engineering industry
— a village in the sparsely populated and beautiful Gafuriysky Region of Bashkortostan; main tourist attraction here is the old church, and hot springs
— a mid-sized city with engineering industry
— hometown of national hereo Salavat Ulaev
— an oil and engineering industry city near the Kama River
— a mid-sized city with a love for auto-racing and other sports activities
— a mid-sized city with oil and chemical industry
— beautiful small town
— Bashkortostan's second largest city and a major center of chemicals production; famous for Shihani (Kush-Tau ski resort) and limestone mountains
Understand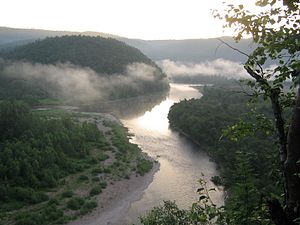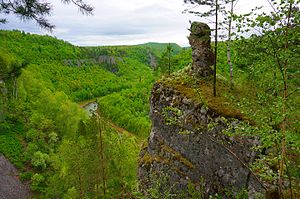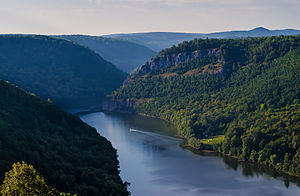 Bashkortostan is named for its native Bashkir people, a Muslim people who speak a Turkic language. Bashkirs, Tatars, and ethnic Russians each comprise roughly one third of the population of the region.
Bashkortostan is sometimes called "second
Switzerland
": high mountains and expansive steppes, evergreen forests, 600 rivers and 800 lakes. Various kinds of tourism and sport are very popular here, for example rafting and alpine skiing.
Talk
Bashkir
, a Turkic language closely related to Tatar, shares official status with
Russian
.
Tatar
is also widely spoken. But nearly everyone is at least bilingual in Russian. Students may understand English and German.
Get in
International flights arrive at Ufa International Airport (
UFA
) from Frankfurt, Tel Aviv, Sharm el-Sheikh, Baku, Yerevan and Istanbul. Domestic flights from Moscow, Saint Petersburg, Syktyvkar, Krasnoyarsk, Yekaterinburg, and others.
Ufa train station is one of the principal stops on the South Ural route of the Trans-Siberian Railway. Trains also arrive from nearby cities Orenburg, Samara and Chelyabinsk. The daily train from Moscow takes 26 hours. It is also possible to arrive by train from northern Kazakhstan.
The capital of Bashkortostan — Ufa — is accessible from federal highways M5 and M7.

Get around
Bus. Entire cities are covered by local bus operators. A bus from one end of the city to another typically costs $0.3-0.5.
Intercity buses cost $10–25, depending on the distance. Buses are frequent and fast.
See
Picturesque villages are found across Bashkortostan.

Do