Belfair
Belfair
is located at the far south end of the
Kitsap Peninsula
in the
Puget Sound
region of
Washington
state.
Belfair lies at the innermost waters of Hood Canal and is home to the internationally renowned Hood Canal Theler Wetlands, a center for environmental recreation and education.
Get around
By car
The main roadway in Belfair is State Highway 3, travelling through the core of Belfair and leading to
Bremerton
in the north and
Allyn
in the south. State Route 106 intersects Hwy 3 at the south end of town, where it leads drivers from Belfair to Union, farther south along the shores of Hood Canal.
By bus
The area is serviced by
Mason County Transportation
, and public transport is by bus, with a local routes in Belfair and routes to and from nearby communities of
Shelton
and
Bremerton
. The Belfair-Bremerton route connects to the Washington State Ferry system, making it easy for travelers to get to Belfair from
Seattle
and King County.
See
Theler Community Center & Wetland trailsOffering nice views of Hood Canal and the tidal estuary

Multiple full-wall artistic murals scattered throughout town

Hood CanalDespite its name is not a canal but it actually a inland fjord that stretches for over 70 miles inland separating the Kitsap Peninsula from the Olympic Peninsula. It is a prime destination in the area for outdoor recreation and nature viewing with sweeping views of the Olympic Mountains and lush forests. Near the southern end of the Kitsap Peninsula it hooks inward at an area known as the Great Bend.
State parks
Belfair State Park

phone: +1 360 275-0668

A 65-acre, year-round camping park on 3,720 feet of saltwater shoreline at the southern end of Hood Canal. It is noted for its saltwater tide flats, wetlands with wind-blown beach grasses and pleasant areas for beach walking.

phone: +1 360 275-2222

Situated on the shoreline of Hood Canal, features one of the warmest saltwater beaches in Washington state. This is because Hood Canal is one of the warmest saltwater bodies in Puget Sound. The 182-acre marine, camping park has 3,167 feet of saltwater shoreline. The name of the park derives from the Native American Twana tribes, better known as the Skokomish, who made their home in the area. The park has 7 buoys and 192 feet of dock space for visiting boaters.
State forest
Tahuya State ForestA 23,000-acre working forest located on the southeastern portion of the Hood Canal west of Belfair in Mason County. This popular year-round destination area attracts more than 200,000 recreational users each year. Tahuya offers recreation opportunities for a variety of activities, including off-road vehicle riding (ORV), horseback riding, mountain biking, fishing, hunting, camping and other uses. Tahuya is primarily a destination area for ORV riders. Each year more than 150,000 motorized recreationists and 50,000 non-motorized recreationists visit the forest.
Do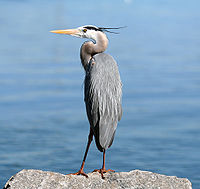 Farmers Market runs Saturdays, 9-1, from May through September. Located in the parking lot of the community center, just off Hwy 3, across from Belfair Elementary.
Walk the 4+ miles of well-groomed nature trails and boardwalks at the Theler Center
Waterskiing, shellfishing, beachcombing, swimming and picnicking are popular during warm weather at Belfair State Park and Twanoh State Park.
Gift shops and an art gallery featuring local artists can be found on Hwy 3, the main road through town
Belfair is the gateway to the Tahuya State Forest, offering a variety of recreational activities, including off-road vehicle riding (ORV), horseback riding, mountain biking, fishing, hunting, camping and other uses.
Birdwatching
The Kitsap Audubon Society has been actively meeting since 1972 and has a broad coalition of birders actively tracking and sharing sightings since then. They also maintain an active
website
with updates of the latest sightings, suggestions on areas for birders and even a regular newsletter. They also developed a
checklist
of birds likely to be seen birds in the area. The state Audubon society developed 'The Great Audubon Birding Trail' which includes key migration flyways. Flyways are major north-south routes of travel for migratory birds and likely areas to see birds along the route extending from Alaska to Patagonia. The nearby Theler Wetlands are a good place for birdwatching.
Buy
Lupita's Tienda Mexicana

phone: +1 360 275-5454

address: 24090 NE State Rte 3

Mexican grocery

address: Located in the parking lot of the community center, just off Hwy 3, across from Belfair Elementary

Offers farm-fresh produce, arts, crafts, food and other lovingly handcrafted items to suit the most discriminating taste
Eat
Pat's Little Red Barn

phone: +1 360 275-4441

address: 2093 NE Hwy 300

All American food, try the clam chowder.

The Rice Bowl

phone: +1 360 275-2302

address: 23690 NE Hwy 3

Vietnamese and Asian Fusion

El Sombrero

phone: +1 360 275-0700

address: 23969 NE SR 3

phone: +1 360 275-2657

address: NE 11 Old Belfair

Offers pizza, salads, and sandwiches. Started in 1989 in a historic Seabeck on the Hood Canal, Seabeck Pizza has since expanded to a few locations on the Kitsap Peninsula.
Drink
JR's Hideaway

phone: +1 360 275-4547

address: 22540 NE St Rt 3

Sports Bar
Sleep
Selah InnA bed and breakfast on the north shores of Hood Canal near Belfair State Park.