Belgrade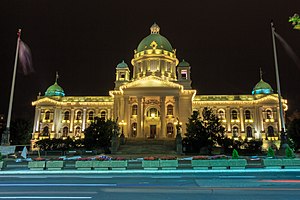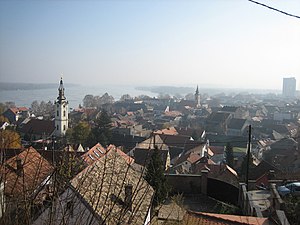 Belgrade
(
Serbian
: Београд,
Beograd
) — meaning 'White City' — is the capital of the Republic of
Serbia
. With a population of over 1.7 million people, Belgrade has been re-emerging as a tourist destination in the past years. Often called the party capital of Southeastern Europe, Belgrade is famous for offering numerous entertainment venues, many historical sites, great local food, and warm people. Various styles of architecture are found in the city, and its recent resurgence as the leading hub in Southeastern Europe makes it a must-see destination.
Understand
History
Belgrade is the country's largest city. It lies on the confluence of the Sava and
Danube
rivers. The city has a long history, dating back to the 4th century BC, when the area was settled by Celtic tribes. Later, it became the Roman city of Singidunum, and relics of that era can still be seen in the city, particularly at the Belgrade Fortress. During the Middle Ages the town became a Serbian stronghold until the Ottoman invasion. The city changed hands between the
Ottoman
and the
Austrian empires
several times until 1878, when Serbia gained its independence and Belgrade became the capital of the new country.
After the First World War, Belgrade became the seat of the Kingdom of Serbs, Croats and Slovenes (in 1929, the country changed its name to Kingdom of Yugoslavia) until its collapse in 1943. Due to its strategic location, the city has endured more than 115 wars and has been destroyed more than 40 times. This often violent history and outside influence has colored much of Belgrade's evolution, which is evident in its culture and architecture. Often caught between the hammer and anvil of clashing empires, the city has taken on a unique character, reminiscent of both Austrian and Turkish influences, with a unique set of Communist elements thrown in as Yugoslavia was expelled from the Eastern Bloc in 1948 but followed its own brand of communism until Marshal Tito died in 1980. The city has its own spirit, and in it can be found some not only unique features, but also a healthy
joie de vivre
in its café culture, nightlife and often a Mediterranean touch in its daily life.
Climate
Belgrade has a temperate continental climate, with hot, humid summers and cold winters with occasional periods of snowfall. Belgrade experiences all four seasons to their maximums, and those visiting are advised to dress appropriately, and keep an eye on the weather forecast, as the city often experiences sudden gusts of the strong
Košava
wind, storms, and rainfall, particularly during the summer months.
People
Whilst there isn't much ethnic or cultural diversity in Belgrade compared to other European cities, there are minority communities (largely Roma and Chinese), as well as people from other former Yugoslav republics, such as Bosnia, Croatia and Macedonia. There is also a small expat community. Cultural events from around the world, however, are starting to become increasingly common, particularly in the spring and summer months, sponsored by local arts and culture organizations, and by foreign embassies and cultural centers. These attract a good deal of local attention, and help in raising the city's profile as a cultural hotspot.
Belgradians, like most Serbs, are friendly and hospitable people, who will always go out of their way to make guests feel welcome. Whatever the ethnicity, any tourist who comes to Belgrade and treats the locals kindly will see that kindness returned doubled. Most young people speak English well, and usually another foreign language such as German, Russian, or French. As with any destination, it could prove useful to learn some of the
local phrases
.
Get in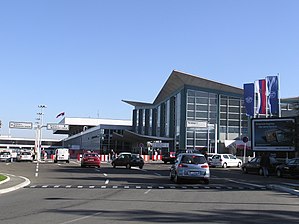 By plane
The main entry route into Belgrade and Serbia is
Belgrade Nikola Tesla AirportIt's the hub for Air Serbia and has flights to most European capitals, but especially to Balkan cities such as Ljubljana, Podgorica, Sarajevo, Skopje, Sofia, Thessaloniki, Tirana, Tivat and Zagreb. Near-east destinations include Abu Dhabi, Baku, Beirut, Doha, Dubai, Istanbul and Tel Aviv. There's a direct flight to New York JFK. Serbia's not a big country so there are no domestic flights. For practical purposes there's only a single terminal. Arriving, you pass through the airside lounge before passport control and baggage reclaim. Currency exchange kiosks here give rates within 5% of official rate, good value anywhere. Departing, passport control comes straight after check-in then you enter the airside lounge. There's retail and eating but little general seating. Each departure gate has its own security screen and cramped waiting area without toilets, a thoroughly awkward design.
Transport to & from the city:
Bus 72 runs every 30 mins to Zeleni Venac, close to the inter-city bus station and Republic Square. The fare is RSD150, pay the driver (and get some small notes at the currency exchange). It's a 40-50 min ride into town, zigzagging through the shopping malls of the western burbs. Buses run daily 05:00-23:30. The bus runs from outside Departures, so from Arrivals you need to go upstairs. At Zeleni Venac the stop for the 72 is the furthest uphill, or most easterly, on the main platform with all the fast food outlets.
Minibus A1 runs between the airport and Slavija Square, stopping at Fontana (Novi Beograd) and the main railway station. The buses are comfortable and air-conditioned. The fare is RSD300, pay the driver and state your destination before departure. The trip takes 30 minutes. This bus also runs at night, with a short break from around 02:00-04:00.
If you prefer to take a taxi, read the precautions described below. The fare from the airport is fixed - most taxi companies have a price list in multiple languages. The price is around RSD1800 to the center and New Belgrade and RSD2000 to the suburbs, and includes luggage. You can order a taxi by phone or simply go upstairs to Departures and catch one of the taxis dropping off passengers.
By bus
This is the best overland option from western Europe while the railway is being dug up. There are buses at least daily to Budapest (6-7 hours), Sarajevo (7 hours), Sofia (11 hours) and Thessaloniki (10 hours via Niš and Skopje). Buses connect Belgrade to all the main cities of Serbia: some speed along the motorway, others wend and wind through small towns en route, so check: the next departure might not be the quickest option. Quality of coaches is variable. They stop every 3 or 4 hours for a rest break - keep a close watch on your belongings at these stops, and on arrival be intensely suspicious of taxi touts and supposed luggage porters.
(BAS, Београдска аутобуска станица) is just north of the derelict former railway station on Karađorđeva street. Timetables aren't clearly posted, or only in Serbian, so ask inside the terminal building. Various cafes and kiosks here. There's a charge of RSD180 to enter the platform area, normally included in the fare and you receive a plastic token or paper stub with a QR code to get through the gate. If you bought your ticket online, then it might not be included and you'd have to buy a platform card in the terminal. You might also have to pay the bus driver an extra RSD100 per bag placed in the cargo compartment.
Local buses don't use BAS, but the bus stands adjacent south. There are no gates or charges to enter this area.
phone: +381 11 2686, +381 635 2686, +381 622 2643, +381 840, +381 268 5043

address: Kneza Milosa 65, Belgrade

They make regular runs by minibus or large car between Belgrade and Budapest, Timișoara, Niš, Thessaloniki, Chalkidiki, Zlatibor, Tara, Drvengrad, Szeged via Novi Sad and Subotica, Palić and Prokuplje.
By train
Not in 2019,
you'll regret trying. The track between Budapest and Belgrade is being dug up, so an 8 hour direct journey has become a 26 hour slog with two changes, with similar disruption to other services along that route. The description below is for the usual pattern of trains, and may intermittently apply while the track work drags on. See also
Serbian Railways
for times and prices.
The former main station on Karađorđeva Bvd closed in 2018. Westbound trains now run from
Belgrade Center Railway StationThis station is largely unfinished, and has poor onward transport connections. Specify "Beograd Centar" when searching online timetables, as "Beograd" refers to the former station and finds no trains.
Routes include:
Budapest Keleti: 8-9 hours, two daytime trains and one overnight. Departures are around 08:00, 12:00 and 22:00 in both directions.
Change in Budapest for most destinations further west, and into Eastern Europe. But there is one direct train a day for Vienna (12 hr) via Budapest. There's also one for Zürich (23 hr), via Zagreb (7 hr), Ljubljana (9 hr), Villach (12 hr) and Innsbruck (18 hr).
Trains to Novi Sad run every couple of hours, taking 2 hours.
These westbound trains also call at on the west bank of the River Sava.
South- and eastbound trains depart from a "temporary" terminus at in the leafy southern parkland (as of 2019). These run to:
Overnight to Thessaloniki (23 hr) via Niš (5 hr) and Skopje (10 hr). Change in Thessaloniki for Athens, Piraeus and ferries to the Greek Islands. The Greek section between Gevgelija and Thessaloniki is replaced by buses until mid-Sept 2019.
This arrangement will last until these trains can be accommodated at Center station. Topčider has no facilities and poor onward local transport, but its trains also stop at Rakovica, which is on the suburban line to city centre.
By car
Coming north from Subotica and Novi Sad, the E-75 highway is recommended, as well as driving to Belgrade from the south. There is also a major road called
Ibarska magistrala
(Ibar highway, M-22), which provides approach from south-west (direction of Montenegro, for example). From the west, use the E-70 highway (from
Zagreb
,
Ljubljana
, etc.) Major roads can be used coming east and north-east from
Vršac
and
Zrenjanin
.
Highways have toll stations, which are moderately priced. Serbia's only highways are parts of E-70 and E-75 roads and the highway passes right through Belgrade, causing traffic jams on the
Gazela
bridge and at the
Mostar junction
. These jams have been reduced somewhat in recent years by redirecting heavy goods vehicles to the Belgrade Bypass and by the new Ada Bridge. See the infobox for more information on transiting Belgrade.
Belgrade Bypass
When travelling by car from Western and Central Europe to
Greece
,
Bulgaria
or
Turkey
, the route almost inevitably goes through or near Belgrade. If you have decided not to visit the city itself, but to continue straight to, say,
Thessaloniki
, you might be tempted to use the southern Belgrade Bypass by following the green
Niš
signs before entering Belgrade. However, as of summer 2014 the bypass is still a patchwork of new and old, good and poor quality road sections, and full of heavy goods vehicles. Therefore it is often faster to go through the Serbian capital.
By boat
Cruises along the Danube sometimes call at Belgrade, but there are no point-to-point ferries.
By bicycle
Belgrade is on European bicycle route
Eurovelo 6]
() which connects the Atlantic Ocean and Black Sea. The route across Serbia is from Budapest via Osijek and Novi Sad to Belgrade, continuing east to Vidin.
Get around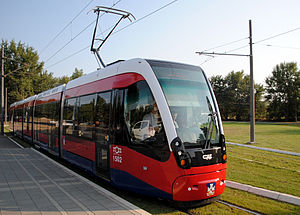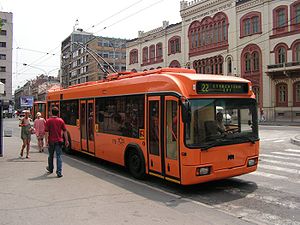 By public transport
GSP Beograde
(ГСП in
Serbian
Cyrillic) operates an extensive public transport network of buses, trolleybuses, and trams in the city and its suburbs. Maps are available
online
as well as a
route planner
which is more up to date. There is a
BusPlus android app
(Srb/Eng), useful for navigating all the lines and the stops on a map. There is a paid option to check how many stops away the next vehicle is.
Buses
Buses are the backbone of Belgrade's public transport, and you can get almost anywhere on them. Buses get very full at peak times, and some are full all day, notoriously the 26, 83 and 50. Their quality varies: those around the city centre or serving posh neighbourhoods are usually newer air-conditioned vehicles, eg the Polish
Solaris Urbino 18
. Further out you may encounter some elderly specimens, eg the 30 year old Ikarbus with wooden benches for seats.
There are two main
bus terminals
for local buses: the intercity main bus station (next to the disused railway station) for the west and southwest suburbs, and Zeleni Venac for the north (Zemun and Batajnica) and some western parts of the city (Banovo Brdo, Žarkovo, Čukarica). It's a steep ten minute walk from the main bus station to Zeleni Venac, with no bus between.
There was a third hub at Trg Republike, but those buses were relocated even before the square was closed off and dug up, and they're not expected to return once that work is complete.
Trams
There are 11 tram lines in Belgrade. All lines converge in the Slavija-Vukov Spomenik area (except 11 and 13 which go to Novi Beograd from Kalemegdan and Banovo Brdo, respectively).
The most notable line is line nr. 2, which goes around the city centre in a circular route (
krug dvojke
). Another notable line is the nr. 3, which goes through scenic park area of Topčider.
Several tram lines are served only by new CAF Urbos trams (7 and 12, also 13), while most of the other ones are serviced by old Tatra KT4 and Basel donated trams (some of them more than 50 years old, but in a better state than Tatras, as those trams were left to decay for years during the 1990s and 2000s).
Trolleybuses
Belgrade's trolleybuses have 7 lines serving two main corridors. One corridor is from Studentski trg (near Trg Republike) over Crveni Krst to Konjarnik and Medaković 3. The other is from Zvezdara to Banjica, plied by lines 40 (Banjica-Zvezdara), 41 (Studentski trg - Banjica) and 28 (Studentski trg - Zvezdara). The trolleybuses are mostly newer Belarusian vehicles with a couple of older Soviet ZiUs.
Fares
There are three ticket options for non-residents, which can be bought or topped up at kiosks:
Single ticket (Zone 1+2): RSD150, bought from the driver and valid for that ride. Drivers often can't be bothered selling you these and let you ride for free, but beware inspectors.
Day tickets (Zone 1+2): One day (ie 24 hr) RSD250, so it's worth it even for a simple return; three days (72 hr) RSD700, or five days (120 hours) RSD1000. The time runs from the point of purchase.
Non-personalized card (Zone 1+2): the card itself costs RSD250, to which you add the cost of rides, with each journey of up to 90 mins being RSD89. So the first purchase will be a minimum RSD340. A top up of at least RSD900 earns you RSD100 in free credit, thus you recoup the cost of the card (which is valid for 3 years) after 30 journeys.
Payment is by cash to driver or kiosk (contactless cards aren't yet in use), by the online
Bus Plus
system, or by Android app.
Personalized cards with photo ID are only available to residents. Single tickets are validated by the driver on issue, all others must be validated on boarding. If a busy bus suddenly empties, it's because they've spotted an inspector getting aboard. Your options, if without a ticket, are to jump ship with them, to bluster or brazen your way out, or face a RSD2000 spot fine.
Minibuses
connect the suburbs and are generally faster and more comfortable than regular buses. A single ride costs RSD150, pay the driver. Day tickets and non-personalized cards are not valid on these lines.
Day transport starts at 04:00 and ends at midnight.
Night transport
is only by bus, with a limited number of lines running every 30-60 mins. The only ticket option for night lines is a single ticket bought on the bus for RSD150 (Zone 1) or RSD210 (Zone 2). Day tickets and non-personalized cards are not valid.
Here
is a map of night lines. The lines are all prefixed
N
so these rules apply even if the ride started just before midnight, conversely they don't apply to other buses where you were still aboard after midnight.
By train
The suburban railway system is called
BG:Voz
(BG:Train). One line runs from Batajnica in the west through Zemun and Novi Beograd to Beograd Centar (this section is disrupted by engineering work throughout 2019) then swings north through Karađorđev Park and Vukov Spomenik to Ovča across the river. The other line runs south from Beograd Center via Rakovica to Resnik. Trains run every 30 minutes, 15 mins in rush hour. Fares are the same as for buses: RSD150 single ride, RSD89 per journey on a card.
Belgrade's
metro
project is a national joke. It's been talked about since the 1930s, with several great plans put forward, planning teams formed, and funding collaborations announced. But as to doing any construction? Latest story is that they might cut ground in 2020.
By taxi
Taxis are cheap by European standards, though far more expensive than anywhere else in Serbia. Taxify is a popular phone app to hail taxis; expect to pay in cash. Car:Go is an Uber-like app that is cheaper than Taxify and you can pay by card in the app.
Here
is official info about taxis in Belgrade. Fares are regulated by the government and are RSD170 to start a ride, RSD65-130 per km (depending on time of day) and RSD12.5 per minute waiting time.
Taxi scams
are common in Belgrade.
It is always best to order taxis smartphone app (Car:go or Yandex), since it will record licence plates, and the whole ride. Apps will also give you approximate price that you need to pay (actual price might be up to 5% different).
Next option is to order taxi by phone, since your order will be saved in the operator database. However information saved in operator database are not nearly clear or detailed as the one saved by smartphone apps, so that offer less protection for the customer.
Only take a taxi with a roof sign with the city coat of arms and a number, indicating it's a city-regulated radio taxi. Anything else is a private unregulated cab that may charge four times as much. Also, legal taxis must have license plates ending with
TX
(eg BG-1234-TX).
Insist that the trip be metered; the only exception is if you take a taxi from the airport and buy a voucher with a fixed price. Tips to drivers are welcome but not required and your luggage is included in the metered price.
If you believe that the driver is trying to rip you off, call the operator of that taxi association to check if the price is regular for the specified distance. Afraid of city inspection, they might call back the driver and bring him to reason. Also, ask for a signed bill indicating date, time, start and end destination, price and drivers signature. Write down the number on the blue sign on the vehicle roof, as well as the license plate. Report the incident to city inspection (+381 11 3227-000) and if you are going from or to the airport, report it also to airport inspection (+381 11 2097-373, taxi@beg.aero). If the driver is aggressive towards you, call the police.
By car
As in most of Europe you must keep to the right side of the road. Driving in Belgrade can be stressful. Avoid rush hours (08:30–9:30, 16:00-18:00). Plan your journey if you are going in to the city core, and expect to have a hard time finding a free parking place on the streets during Friday and Saturday evenings in the center. Garages might be a better choice.
Keep your low beam headlights turned on, during both day and night. Speed limit on the streets of the city is 50 km/h, near schools even less, on the highway is higher. Police is known to wait at places where you might feel comfortable to drive over the limit, but almost never on the highway. Take special care while crossing Branko's bridge, and driving on following streets: Bulevar Mihaila Pupina, Jurija Gagarina, Vladimira Popovića, and other major ones. Keep your seat belts fastened. Other passengers must also do the same, even when sitting on the back seat (if there are seat belts installed).
Allowed level of blood alcohol content (BAC) is 0.03%, which is roughly equal to one drink. If you do go by car to drink, consider going back using taxi or
Safe driver
service, +381 64 174 6411. They will come to pick you up on the small, folding motorcycle, pack it in your trunk, and drive you back home in your car. Their charge is modest, and slightly higher than one-way ride with the taxi (RSD1150 for 10 km etc).
Yellow lanes
are reserved for public transport, i.e. buses and taxis, and private vehicles may not use them. They're marked with a yellow line and on traffic signs. Some only apply during rush hours.
Parking
Best option is to avoid bringing a car into the centre, next best is to use a parking garage. Street parking is difficult. There are
four zones
, clearly marked:
Red Zone is the central spine from Student Square down to Takovska / Milosa Bvds. You may only stay one hour, RSD56. There are few spaces at the best of times, and with the closure of Republic Square and adjacent streets, it's impractical.
Yellow Zone has spaces painted orange to avoid confusion with the standard yellow road markings. It cloaks the Red Zone, between George Washington Bvd east and the bus station west, and south just past Slavija Square. Maximum stay is two hours, RSD48 / hr.
Green Zone is the rest of city centre, maximum stay 3 hours, RSD41 / hr.
Blue Zone beyond has no limit but still charges RSD31 / hr or RSD150 / day. Spaces near main transport routes fill early as commuters park up for the day then take the bus to the office.
Parking charges apply M-F 07:00-21:00 and Sat 07:00-14:00 (in Blue Zone from 08:00). You can pay using a ticket machine, from a parking attendant, at a kiosk or by mobile phone. With a kiosk ticket, write down the parking time and display it inside your windscreen. By phone, text your car's plate number (eg BG123AA) to 9111 (red zone), 9112 (yellow) or 9113 (green). Every message you send buys you an hour. Five mins before the hour expires, you get a text warning, and the chance to renew if you're eligible to extend your parking for the next hour.
There are several large public garages for extended parking, eg there's one with 500 spaces under the old palace, across from the parliament building. They charge about RSD100 per hour.
Parking violations in the centre are swiftly pounced upon. Failure to pay in a marked spot results in a fine. With illegally parked vehicles, the traffic police are obliged to wait 15 minutes for the return of the driver, who'll have to pay a fine of €50. When 15 minutes are up, the car gets towed to one of four designated lots in the city, which you can locate using the
online service
. At the lot, you will be required to present a valid form of ID and the vehicle registration documents, and pay the fine and towing expenses, €90 in total.
By bicycle
Old Belgrade is pretty hilly and the
cycling
infrastructure is scarce, so bicycle transport isn't in wide use. However, New Belgrade and Zemun are relatively flat and offer enough space for bikes to be used. Bicycle tracks link Zemun, Dorćol, Ada Ciganlija, New Belgrade and Bežanijska kosa. There is a bike lift on Brankov Bridge operating 365 days and the ride is free of charge. There is also more than 50 bicycle racks around the city.
Riding a bike on the same roads with cars and buses is considered too dangerous, although on smaller streets it can be reasonably safe. Avoid riding on major (multilane) roads. You are not allowed to bring bikes into public transport vehicles.
Bicycle rentals are available mostly at recreational areas like Ada Ciganlija or Zemun quay. Average price is around €1.5/hour and €4/day.
By boat
Small boats connecting Ada Ciganlija to Novi Beograd's Block 70a are the only mode of public transport on rivers. Also, there are several tourist boats which offer day and night cruises along the Sava and Danube.
See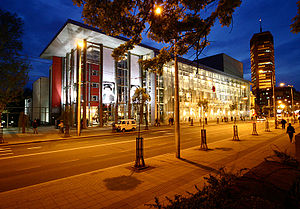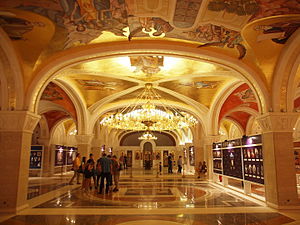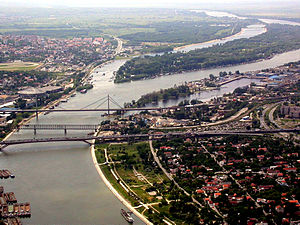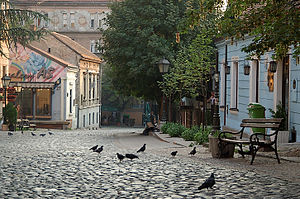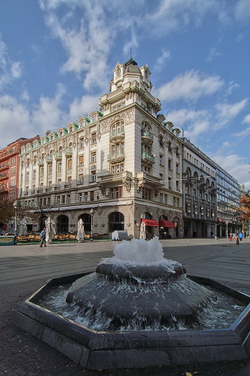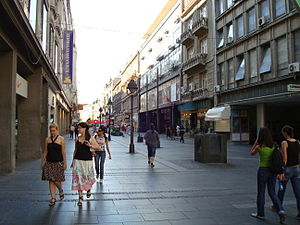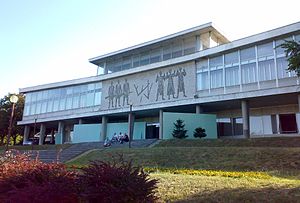 Belgrade city core is not too big. Everything between Kalemegdan, Knez Mihailova street and Skadarska street is best viewed on foot, and most major sights can be found in Stari Grad (Old Town) district. You might need the bus for sights further out. Note that many of Belgrade's museums are
closed on Monday
.
Belgrade FortressOnce an important military fortification and the location of the first settlement of Singidunum, it now serves as the central park of Belgrade. Accessible from the end of the Knez Mihailova street, it offers a great refuge from the hustle and bustle of the city, especially in the afternoon. Kalemegdan park is divided into the Upper and Lower town, and contains fortress walls built in several stages throughout history, with several cafés, tennis and basketball courts, museums and an observatory. Be sure to take a stroll around the statue of Pobednik (The Victor), one of the symbols of Belgrade, and enjoy the stunning views over the confluence of the Sava and Danube rivers.

Military MuseumMuseum has around 30,000 objects in 12 collections and very impressive photo collection with over 100,000 photographs.

There are two churches within the Fortress.

Church Ružica"Ružica" means little rose, though it's clad in ivy. It dates to the 15th century, was destroyed in the 18th century, rebuilt and again destroyed in World War I by the Central Powers. The present version was created in 1925, embellished by bronze soldiers guards in front of it and the unusual chandeliers made out of bullet shells, swords and bayonets. Adjacent is Sveta Petka (Црква Св. Петке) church and chapel.

address: Mali Kalemegdan 8

Popular, but it's a lot of animals in a small space.

Knez Mihailova StreetThe main pedestrian street of Belgrade features beautiful architecture from the late 19th century. Take a stroll down this historic street and enjoy all of the shopping, galleries, street vendors, and cafés it has to offer. The street also serves as the link between the Republic Square and Kalemegdan park.

Republic SquareBelgrade's main square features the statue of prince Mihailo Obrenović, which is the main meeting point of Belgradians, popularly referred to as "by the horse". (He's badly ravaged by verdigris, looking like a lost Rider of the Apocalypse wondering where War and Famine have gotten to.) Surrounding the square are famous historical buildings such as the National Museum and the National Theatre. The square is barricaded off for re-laying of the surface, with disruption to city centre transport. However the surrounding business and attractions remain open.

Skadarlija streetPopularly nicknamed the "Bohemian quarter", this pedestrian street is filled with restaurants and cafes, most in the spirit of old Belgrade. Live bands playing traditional Serbian music can be heard in the evenings. Skadarlija street is lined with many landmarks, including Dva Jelena Kafana, which was established in 1832. The street is paved in cobblestones, so ladies are advised to avoid wearing high heels, unless highly experienced. Blank-walled buildings on the south side have been painted with impressive 'trompe-l'oeil' paintings to add to the atmosphere.

Terazije and Kralja Milana streetsConnecting Knez Mihailova street and the Republic Square with the Slavija Square and the Temple of Saint Sava, which dominates the view as you walk towards it. Take a walk down the street and see the famous Terazije Fountain, Hotel Moskva (formerly called the "Palace of Russia"),the Old Royal Palace (now the City Hall), the New Palace (now the building of the Presidency), and the Yugoslavian Drama Theater.

The Old Royal PalaceLocated opposite the National Assembly, it was the royal residence of the Obrenović and Karađorđević dynasties from 1884 until 1922. It is now the seat of the Belgrade City Assembly, and the plateau in front of it is often used to welcome Serbian athletes and musicians after successful competitions abroad.

The White PalaceThe official residence of the crown prince of Serbia, it is a mansion located in the upscale Dedinje area, as part of the Royal compound. Tours can be booked at the Tourist Information offices.

The New PalaceThe New Palace is next to the Old Royal Palace, on Andrićev venac square. Built between 1911 and 1922 as the residence of King Petar I Karađorđević, today it is the official seat of the President of the Republic of Serbia.

The National Assembly of SerbiaAcross the Old Royal Palace, at Nikola Pašić Square.

GardošA neighborhood in the municipality of Zemun. Gardoš is a hill located near the river bank of Danube, and offers a historical and authentic atmosphere, with narrow streets, old houses and churches. At the top of the hill stands the tower of "Sibinjanin Janko" (or Millennium Tower) - 36 m tall, built in 1896, housing an art gallery and boasting beautiful views over the Danube and Belgrade. The area also offers numerous authentic restaurants offering a wide range of dishes, usually traditional Serbian cuisine.
Religious places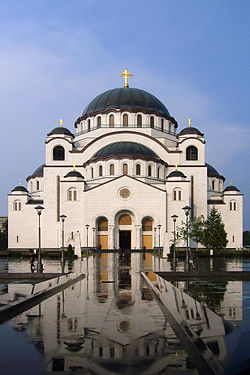 address: Krušedolska 2a

The largest church in Serbia and one of the largest Orthodox churches in the world, under construction since 1935 and still not finished. It's locally known as a temple ("Hram") to distinguish it from the smaller St Sava Church ("Tsrkva") adjacent. The current work is to decorate inside the main dome, so nave and south aisle are closed. You enter via the gloomy north aisle, then go downstairs to the main attraction, the crypt (no lift). This is an extensive, bright and polished area with walls covered with modern iconography, so it feels more like a metro interchange for Orthodox saints than a religious building. Services are held regularly here and in the Church, which you can also visit (till 19:00).

Belgrade CathedralAlso called St. Archangel Michael's Cathedral, it is near the Belgrade Fortress (Kalemegdan park). Built between 1837 and 1840, with a richly-decorated interior. Across the church is the building of Patriarchy, the seat of Serbian Orthodox Church. Two of the most significant linguists of Serbian history, Vuk Karadžić and Dositej Obradović, are buried in front of the church.

St. Mark's ChurchBuilt between 1931 and 1940, it is in the Tašmajdan park, next to the main Post office and the National Assembly building. The church is also the final resting place of the famous Tsar Dušan the Mighty. There is a small Russian Orthodox church right next to St. Mark's.

Church of St. Alexander Nevsky

address: Cara Dušana 63

Its history dates back to the time the Serbian-Turkish war (1876), when under the command of General Mikhail Chernyayev (Михаил Черњајев), Russian volunteers arrived in Serbian aid. Firstly they erected a tent near the church dedicated to St. Aleksandar Nevsky. The old church was built in 1877, but later had a turbulent history. The church has significant relics, frescoes, and in the interior of the plaque, Serbian warriors, the Russian Tsar Nicholas the Second, and King Alexander I Karadjordjevic.

Nikolajevska crkvaBuilt in 1745 at the foot of Gardoš (Гардош) hill, near the Danube, in the municipality of Zemun.

Church of the shroud of Holy Virgin

address: Kajmakčalanska 55, Vračar

It was built in 1933, in simple Serbian-Byzantine style, richly adorned with frescoes, mosaics, has a rich collection of relics. It is between Boulevard of King Alexander, and Žička street, near the "Red Cross Square" (Црвени Крст).

Presentation of the Virgin Monastery

address: Ljube Jovanovića 8

It is near the center, the Topčidersko hill, surrounded by woods. The church was built in 1935. This beautiful church ("Monastery of the Presentation") was built in the Serbian-Byzantine style, richly painted frescoes, and a rich treasure.

Roman Catholic churchesThere are eight 'Roman Catholic churches in Belgrade: the Cathedral of the Assumption of Mary in Hadži Milentijeva 75 (Neimar), the Church of Christ the King in Krunska 23 (Vračar), two in Zemun, and one each in Stari Grad, Čukarica, Zvezdara and Karaburma.

Bajrakli Mosque

address: Gospodar Jevremova 11 Dorćol

Serbia's only active mosque in a non-Muslim-majority city is in central Belgrade. It was built in the 16th century, when the Ottoman Empire ruled most of the Balkans.

Belgrade Synagogue Sukkat Shalom

address: Maršala Birjuzova 19, Stari Grad
Museums and galleries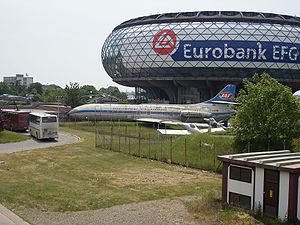 Further out
(Велико ратно острво, Veliko ratno ostrvo) is the big triangular river island at the confluence of the Danube and Sava. So near but yet so far: no boats routinely connect it, and it's best admired from the Fortress terrace. It's a wildlife reserve, and attempts at settlement are repeatedly swept away by floods: the most recent was in 2006 so shacks and vegetable patches are starting to re-appear pending the next deluge. The island is often the subject of fanciful projects and development schemes which come to nothing. Wild boar from the island occasionally manage to swim across to the mainland and make their way into town.
Monastery RakovicaDedicated to St. Archangels Michael and Gabriel. Monastery went through a turbulent history. Rakovica Monastery is 11 km from the city center, on a circular route, on which the Rakovička river turns to the Avala. Monastery has important relics, and there are tombs of famous personalities (Vasa Čarapić, Patriarch Dimitrije), and until recently Serbian Patriarch Pavle.
Aeronautical MuseumThe main collection is in an architecturally notable geodesic glass building, with additional aircraft displayed on the surrounding grounds. The museum owns over 200 aircraft flown by the Serbian and Yugoslav Air Forces, aero clubs and private & commercial aviation, from gliders to helicopters to jet fighters. There are a number of rare aircraft and other aviation equipment. The museum also displays relics of US and NATO aircraft "donated" during the 1990s Balkans conflicts, including wreckage from a US F-117 Nighthawk.
phone: +381 11 80 65 334

address: Belo brdo 17, Vinca

One of the largest tell sites in the Balkans, covering 10 hectares of land with 9 metres of cultural deposits and a total height of 10.5 metres. Come to see how prehistoric people used to live. Every weekend visitors can join guided tours through the site.
(Обедска бара), 40 km west of Belgrade, is a large wetland and nature reserve along the north bank of the Sava River.
Do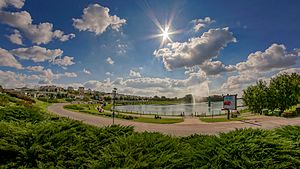 Ada Ciganlija is a river island on Sava River with an artificial lake in the center of the city. The lake has an long gravel beach, which is visited by thousands of bathers during the summer. This is a great place for sports and picnics (barbecue is allowed in the allotted space). It also contains a lot of cafes and restaurants, river rafts (bars-restaurants), some of which are opened whole year round. In summer, it is swamped with people wanting to cool down in the water. Beaches in Ada Ciganlija, with restaurants, cafes on the beach, as well as umbrellas,beds and water sports, reminiscent of many sea beaches, and are the right place for swimming, recreation and enjoyment. You may rent bikes or inline skates at several points near the entry to the island. Lanes for pedestrians and bikers are separated. You have over-the-water bungee jumping facility, as well as water skiing. There are terrains for football, basketball, beach volley, golf and tennis. If you are coming from the direction of New Belgrade or Zemun, consider using small boats from Block 70a edge, New Belgrade, which can take you over the river for around €1. During summer season they go every 15 minutes or less, and offer bike transportation as well. There are also many regular bus services from the city center and other districts to Ada Ciganlija. Additional facilities:
Adventure Park is open during summer season (usually from beginning of May until the end of September) +381-64/8210-218, +381-63/1679-787. Price for one go through the park is RSD 800.
Segway Rides on small flat track, near cafe Plaža, +381-69/734-929.
Outdoor Ice Skating (during winter), or ski and snowboard simulator (all year round)
Public Observatory (placed at Kalemegdan fortress) features four panoramic telescopes installed for daily observations of the city's panorama.
National Theatre features opera, ballet and plays. The main hall is simply amazing - decorated with gold and artworks.
Zemun quay is the most visited Waterfront in Belgrade. Here you can ride a bike, inline skates or walk next to Danube River. For a break, just hop on one of the raft bars or restaurants.
Strahinjića Bana Street (Serbian Cyrillic:Страхињића Бана улица) is known as the Silicon Valley (Силиконска Долина), located in downtown Belgrade, at the end of Skadarska Street (popularly Skadarlija) laterally, and extends to the Kalemegdan fortress and the zoo. Here are popular bars, restaurants, cafes, and gardens (with slightly higher prices).
Go bowling, available at:
Ice skating is available during winter months at:
The Great War Island (Veliko ratno ostrvo) is a river island at the confluence of the Sava and Danube rivers, for picnics and bird spotting.
Mount Avala is a 511m mountain near Belgrade with the 204m Avala Tower at the top. Viewing platform is accessible via a lift with great views of Belgrade and parts of Vojvodina and Šumadija. Entrance fee is RSD50 per person. At the top of the Monument to the Unknown Soldier, and the motel and a few restaurants. During the descent, turn right, there is a mountain lodge "Čarapića Brest" (Чарапића Брест), with rooms and good restaurant.
Visit a splav (literally: raft) – a barge restaurant located along the Sava and Danube rivers. There are two kinds of "splav". Some are restaurants, but most are nightclubs. You can literally club-hop all night long. There is no cover charge to get into any of them. Some ultra popular ones may require that you have an invitation or be on the guest list, but if you tell them that you are a foreigner and that you didn't know they'll usually let you in. Women are not required to be on a "guest list". The music played on the barges is highly varied and can include live bands, Serbian folk music, pop, and dance.
Cinemas
Movies in Serbia are subtitled, not dubbed. Best movie theaters are:
Cineplexx Usce Shopping Center at Usce shopping mall, Bulevar Mihajla Pupina, 3D projections available
Cineplexx Delta City, at Delta City shopping mall, Jurija Gagarina 16, +381 11 2203-400, Cineplexx Cinemas
Roda Intermezzo Cineplex, Požeška 83a, +381 11 2545-260
Tuckwood cineplex, Kneza Miloša 7a, +381 11 3236-517, in the city center, a bit old, and sometimes too loud.
If you prefer theaters in the city core, check also:
Dom sindikata, Trg Nikole Pašića 5, +381 11 3234-849
Akademija 28, Nemanjina 28, +381 11 3616-020

address: 11000, Uzun Mirkova 1

The Yugoslav Film Archive run contemporary art house movies and classics. The majority of films are what could be termed as "classics" with rather clear emphasis on European cinema, though Yugoslav films are being shown occasionally too.
Festivals and events
Belgrade Fair (Beogradski sajam) on Bulevar vojvode Mišića 14 southwest of the centre hosts trade fairs throughout the year, check website for those open to the public.
Street of Open Heart is a carnival held on 1 January, noon to 23:00, on Makedonska and Svetogorska streets.
Guitar Art Festival was on 12-17 March 2019, dates for 2020 not yet announced.
Belgrade Tango Encuentro, 29 April-6 May 2019, dates for 2020 not yet announced.
Ring Ring Festival of new and improvised music, next event 15-20 May 2019.
Belgrade Early Music Festival, next event 18 May-9 June 2019.
Belgrade Beer Festival, next event 14-19 Aug 2019 in Ušće park.
BITEF Belgrade International Theater Festival, last event was 13-22 Sept 2018, dates for 2019 not yet announced.
BEMUS, Belgrade Music Festival, last event was 10-20 Oct 2018, dates for 2019 not yet announced.
Belgrade Jazz Festival, next event 22-27 Oct 2019.
Green Fest International green culture festival, last event was 13-16 Nov 2018, dates for 2019 not yet announced.
No Sleep Festival of electronic, house & retro music is expected to be mid-Nov 2019.
Sports
Watch football ie soccer. Belgrade has six teams playing in Serbian SuperLiga, the country's top tier of football:
FK Crvena Vezda are better known as
Red Star Belgrade
. They play at Rajko Mitic Stadium, capacity 55,000, 2 km south of city centre. Serbia's international games are also played here.
Partizan Belgrade
play at Partizan Stadium, capacity 33,000. It's 1.5 km south of the centre, close to Red Star's stadium.
plus FK Rad, FK Čukarički, FK Voždovac and FK Zemun, all lower placed in SuperLiga. Three other Belgrade teams play in lower tiers.
Basketball: Štark Arena and Pionir Hall are the main venues for basketball and other indoor sports.
Tennis is played at the Novak Tennis Center (Serbia Open), as well as in Kombank Arena (Davis Cup matches).
Learn
Serbian courses for foreigners are organized in several places including:
The University of Belgrade
admits foreign students, as do various private institutions of higher education.
Buy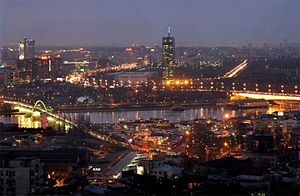 For information on the Serbian currency, see
Serbia#Buy
. Menjačnica Mićko (Vuka Karadzica street #4), changes all currencies, including rare ones.
Most stores operate late hours during work days, while on Saturdays they normally close around 15:00 and most of them are not open on Sundays. However, shopping malls are open late every day, including weekends.
Clothes and accessories
Import taxes make clothes and shoes in Serbia very expensive. Many items from common European chains can be found for 20% less in Budapest. Still, Belgrade has many
flagship stores
, mostly located on Knez Mihailova Street and the Terazije square, or the pedestrian zone, representing assorted high-fashion brands.
Almost all of the major European brands are present, including H&M, Guess, New Yorker, Zara, Bershka, Hugo Boss, Springfield, Stradivarius, Mango, Diesel, Liu Jo, C&A, and Pull & Bear. More expensive clothes & accessories (such as Diane Von Furstenberg, Lanvin, Marni, D&G, Valentino, Marc Jacobs, YSL, Mulberry and many others) can be usually found either at the Kralja Petra street (Dorćol) in Distante Fashion center, as well as in XYZ stores that are located in Ušće Shopping Center and Delta City.
Local department store chains include Artisti and Land.
Local Belgrade designers are present in the
Choomich
(Belgrade Design District) shopping center.
The biggest bookstores in Belgrade selling beside Serbian also foreign (mostly English) books are in the city center. Vulkan is at the beginning and Plato is at the end of Knez Mihailova street. The shopping malls also have large bookstores. There are also some shops that sell newspapers and magazines in English, German, French, Italian, Russian and other foreign languages.
phone: +381 11 2645-783

Inside Student Cultural Center (SKC), Kralja Milana 48, M–Sa 09:00-20:00, Su 12:00-21:00

phone: +381 11 2639-060

address: corner of Sremska and Knez Mihajlova

phone: +381 11 2625-834

address: Knez Mihailova 48
International newspapers and magazines
Newsstands and bookstores in the city sell foreign newspapers and magazines. These include Delfi, Plato Press (near Studentski trg), Tell Me (next to the Plato store) and Inmedio (three locations - Delta City, Usce Center, Zira Center). Newspapers and magazines can be found in various international languages like English, Spanish, Italian, French, Russian, German and others.
Shopping malls
Belgrade has 3 shopping malls in the city - Delta City, Stadion and Ušće Shopping Center - and more than 30 smaller shopping centers such as Merkator, Immo Centar, Millenium, Piramida, City Hall, Zira and others.
address: Bulevar Mihajla Pupina 4

The largest modern shopping center in Serbia and the region

address: Jurija Gagarina 16

The second largest shopping mall in the city, also in New Belgrade, in Jurija Gagarina street.

address: Voždovac, Zaplanjska 32

The third largest shopping mall in the city.

Beogradski SajamHuge selection of cheap clothes.

Block 70 Chinese MarketYou can buy dirt-cheap clothing imported from China. Quality is lower. Closed on Tuesdays!

address: Bulevar umetnosti 4

address: Gandijeva 21, blok 64

address: Ruzveltova 33

Otvoreni tržni centar (Buvljak)

address: Antifašističke borbe bb

Hundreds of independent shop owners have stores (all brand new goods) under the open sky. You can buy anything and everything there, from any type of clothes like Italian jeans (some are real, some are real good copies from Novi Pazar) to gadgets, toiletries, cell phone accessories to the most obscure screw or nail. Prices go a lot lower than in bigger malls.
Hypermarkets
address: Bore Markovića

address: Novi Beograd, Omladinskih brigada 100

address: Milutina Milankovića 86a - Novi Beograd; Vojislava Ilića bb - Konjarnik; Nikodima Milaša 2 - Centet Zira; Vojvode Stepe 251 - Voždovac

address: Bežanijska kosa near highway; Viline vode; Ada

address: Bulevar umetnosti 4 - Novi Beograd

Amanplus Market Store

phone: +381 11 6555155

address: Tošin bunar 172 - Novi Beograd

address: Krnjača; Zemun; Vidikovac

Metro is actually a wholesaler, not a retailer, so you need a special card to shop there. These cards are available only to business owners, self-employed artists and the like. Fortunately you can borrow a card from a Serbian friend who has it.
Eat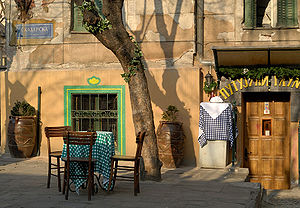 For information on Serbian cuisine, see
Serbia#Eat
Belgrade has hundreds of restaurants specializing in local cuisine and a number of international restaurants. On the whole, prices are cheap compared to Western Europe with main dishes ranging from €5–20 per person.
Without a doubt, the most popular choice of fast food in Belgrade is barbecue (
roštilj
), and there are dozens of bbq joints around the city where you can have a Serbian burger for around €2, usually with free toppings included. Some of the most popular places are
Stepin Vajat
(Степин Вајат) and
Duff
at
Autokomanda
,
Mara
and
Cica
in the downtown area and
Iva
in
Žarkovo.
Belgradians are famous for enjoying Burek for breakfast, which is a type of pastry, usually filled with feta cheese or meat. As a meat and dairy-free alternative, potato (Cyrillic: 'кромпир') burek can often be found. Most bakeries around the city sell them for a cheap price, around 110 RSD. To enjoy a proper Burek, make sure to drink some yoghurt on the side. Similarly, there are many places specialising in Burek and various Serbian and Bosnian pies, called
buregdžinice.
For good-tasting
Sarajevo pies
try
Tadić
(Cyrillic:
Тадић
) at Kralja Petra 75 or
Buregdžinica Sarajevo
at Svetogorska 38.
Farmer's market
Depending on the season, an amazing assortment of fruit and vegetables can be found in farmer's markets, including watermelons, olives, wild mushrooms, and fresh figs. Take the time to explore the stalls, and compare the quality and prices of the produce. Most produce at the farmer's markets in Belgrade is organic and fresh from the farmers' gardens brought over daily from the villages surrounding the city.
Pijaca Zeleni Venac (The farmer's market at Zeleni Venac) (close to the Hotel Moscow) - This is not the largest, but it is the cheapest in the city. Contained in a newly-built complex, it makes for an enjoyable Saturday morning experience, with the lively hustle and bustle of people milling about and stall-owners trying to attract customers.
Serbian cuisine
Traditional restaurants and taverns are called
Kafana
(Кафана). They often have string orchestras. There are many in Old Town, eg along cobbled Skadarska. Fish restaurants are dotted along the banks of the Danube and Sava a little further out.
phone: +381 11 3621111

address: Svetozara Markovića 49

Famous kafana with live music. Large selection of traditional Serbian food, great spirits (rakija), wines and cakes.

address: Bulevar Kralja Aleksandra 122

A garden restaurant with traditional Serbian cuisine. Grill and food prepared by recipes from the old Serbian cuisine.

address: Sinđelićeva 34, Gardoš

"Salaš" means ranch. Specialties of meat or fish, good wine and views of the river and the whole city.

address: Skadarska 21

The hats are the natty boaters of the quartet, who riff away with barcarolles and other crowd-pleasers. Good hearty Serbian fare.

Sinđelić

phone: +381 11 2412297

address: Vojislava Ilića 86

Traditional Serbian cuisine.

Stepin vajat

address: Vojvode Stepe L 2

Traditional grills in a Serbian-style wooden house.

Znak pitanja

address: Kralja Petra 6

Traditional Serbian cuisine. Good place to try ćevapčići sa kajmakom (grilled minced meat with cream), or if you have a strong stomach and will to experiment, you might choose (in translation): young bull's sex glands, bowels or glands.

Loki

address: Gospodar Jovanova 35

24-hour Pljeskavica (Serbian burger) joint between Studentski park and Strahinjica Bana. Variety of toppings like spicy cheese or pickled peppers.
phone: +381 11 2544-448

address: Stari Obrenovački put 14

Try their delicious fish soup "riblja čorba" and their house specialty, "smuđ romanov", Pike Perch fillet in white wine cream sauce. Excellent food for an acceptable price.

Šaran

phone: +381 11 2618-235

address: Kej Oslobođenja 53

Riverside fish restaurant, live old Belgrade music.
International cuisine
There are a handful of international restaurants, which can range from moderately priced to very expensive. Many dine out at:
Asian
Mexican
address: Vojvode Bogdana 13

address: Terazije 27; Karađorđeva 65; Bulevar Kralja Aleksandra 54
Italian
Vegetarian
Regular restaurants and homes may suppose that a vegetarian eats fish. If you don't, tell them
bez mesa, bez ribe
- without meat, without fish.
phone: +381 11 32 42 173

address: Kralja Aleksandra 48

Sandwiches, wraps, juices, and baked goods, relaxing ambience.

Tel Aviv Hummus House

address: Carice Milice 3

Quick, tasty, cheap Middle Eastern food, the falafel sandwich costs less than €3. And what could be more authentic Tel Aviv: they have good Russian & English and lousy Hebrew, and stay open sabbath.
Drink
The city tap water is safe to drink. It may look white when first poured from the tap; that's just air bubbles which disappear in a few minutes.
Good domestic beers are Jelen, Lav, MB and Pils. Foreign beers made under license in Serbia include Heineken, Amstel, Tuborg, Stella Artois, and Beck's.
Wines from Serbia and other Balkan countries are good if you pay a little more for quality, the cheap stuff may be disappointing.
The national drink is
rakija
Serbian brandy. The commonest is plum brandy -
šljivovica
or
slivovitsa
; other common varieties are grape, walnut, quince and pear. It can be bought in stores but Serbs insist that home-made rakjia is superior, and they take great pride in their craft. Look out for it at the local farmers markets.
Last but not least, always
toast
your companions in the proper manner. Look them in the eye whilst clinking glasses, say
Živeli!
(cheers!) to all present as if you mean it, and take a sip. Repeat as necessary, and enjoy the night out in Belgrade.
Cafés
Coffee is usually served Turkish-style unless you specify otherwise.
The main café scene is along Strahinjića Bana, the thoroughfare four blocks back from Student Square, eg Nachos and Duomo both at 66a.
The second area is Obilićev Venac, running parallel to Knez Mihailova. The best cafés here are Zu Zu's at 21, and Gecko Irish Pub at 17. Further downhill towards the river is the rejuvenated Savamala neighbourhood, with lots of cafés and clubs.
A third area is west of the Sava, on the Danube quay around Hotel Yugoslavia in Zemun. Many of these places are rafts -
splavovi
.
Bars and nightlife
Belgrade is famous for its bars and clubs and vies with Budapest's techno scene, clubs are open until dawn in many parts of the city and even during weekdays parties can be found
Three Carrots Irish pub

address: Kneza Miloša

Cheerful place with food & music.

phone: +381 11 3286-656

address: Kosančićev venac 30

Chain pub run by Black Turtle brewery, several other outlets in city. Off-beat beers, eg mixed with lemon and blueberry syrup, as well as memorable river view at summer sunset if you can grab an outdoor table.
Sleep
Hostels
Budget hotels
Mid-range
Splurge
Stay safe
Overall, Belgrade is a pretty safe city, but like anywhere, you should always keep money, mobile phones, travel documents and other valuable personal items in secure places. Pickpocketers are known to operate in public transportation, and other crowded places so never wear a backpack or purse on your back and make sure that you have your wallet in one of your front pockets. If you own a car, it is preferable to have a security system. Traffic laws are usually observed although nervous drivers can change lanes suddenly or make dangerous turns when avoiding traffic during rush hour. So be cautious if you are a pedestrian or riding a bike. The taxi drivers are notorious for swerving in and out of lanes. Pay close attention to the traffic signals as a pedestrian.
Also try to avoid getting into conflicts. If you are staying out late in a bar or a club, there is always a small chance that someone will try to pick a fight especially if you are in a group and a single guy is showing hostility. That is a trap by local thugs looking for a brawl. Just ignore them and walk away no matter what they say or do. The chances that this will happen are very low, but stay alert. Do
not
try to
make fun
of the locals in your native language. Almost everyone has at least a basic understanding of English and is familiar with foul words and curses. Generally, common sense is the best way to stay safe in any city in Europe, and in Belgrade.
In Serbia, including Belgrade, violence against the LGBTQ population can occur, and as such LGBTQ travelers should exercise discretion. As a rule, public displays of affection between two people of the same sex are likely to be met with disapproval and sometimes verbal abuse and/or physical violence. There are several gay bars and clubs in the city and they tend to get quite full. Be cautious when arriving at or leaving such clubs. Often there is security personnel guarding the immediate entrance. There are also LGBTQ parties organized periodically by various organizations and at different locations, such as Loud and Queer events, so it is useful to follow LGBTQ guides to Belgrade and keep up with the current hotspots.
Emergencies
In case of an emergency, call 192 (police), 193 (fire) or 194 (ambulance). Always carry the phone number and an address of your embassy with you. In case of injury or illness, the place to go is the Urgentni centar (Emergency center), Pasterova 2 of the Clinical Center of Serbia. Be aware that not all medical facilities have personnel that speak English or other foreign languages. Consult the embassy of your country if possible.
Pharmacies on duty 24/7:
Prvi maj, Kralja Milana 9, +381 11 3344-923
Sveti Sava, Nemanjina 2, +381 11 2643-170
Zemun, Glavna 34, +381 11 2618-582
Dom Zdravlja Novi Beograd, Palmira Toljatija 7
Connect
The international telephone code for Serbia is 381. Most cities in Serbia and mobile operators have 2-digit area code. There is only one area code for Belgrade and that is 11. Typical land-line phone number in Belgrade +381-11/xxx-xxxx. Typical mobile phone number is +381-6x/xxx-xxxx. From Serbian land line phone, use 00 prefix for international calls (e.g. 0031-20/xxx-xxxx for Amsterdam, Netherlands), and prefix 0 for calls inside Serbia but outside your area (e.g. 021/xxx-xxxx for Novi Sad, Serbia or 06x/xxx-xxxx for Serbian mobile). If you dial inside the same area, there is no need to use the prefix (just dial xxx-xxxx). From a mobile phone, you always have to dial the area code (011/xxx-xxxx for Belgrade land line phone, 0xx/xxx-xxx(x) for other Serbian land line phones or 06x/xxx-xxxx for Serbian mobile).
Basically all of Serbia is covered with mobile networks of all three operators. It is easy to buy and charge cheap pre-paid numbers at the kiosks around the city. If you use 064, 065 or 066 (MTS), pre-paid number, use *100# to check the credit, for 063, 062 and 069 (Telenor), use *121#, for 061 and 060 (Vip), use *123#.
There is a number of red-colored payphones across the city, operated by telephone cards available at the kiosks.
Free wireless access is available at Student park in Belgrade center and in many restaurants, bars and hotels. Mobile operators offers pre- and post-paid wireless Internet packages.

Stay healthy

Belgrade's climate is generally temperate, so tourist visits are possible at any time of year. However, July and August can be uncomfortably hot, with temperatures reaching on several days. Minimize your exposure to the sun on such days to avoid heat exhaustion. On the other hand, January and February are sometimes very cold. When it snows in winter, the streets are covered in sleet the next day, so be careful when walking. The Košava, a notorious Belgrade wind, may give you a cold more quickly than you would expect - take care and dress appropriately.
For runners, a sunrise or sunset run through Kalemegdan is a must-do. Running along the Ada lake in the mornings or evenings is a great experience too. Try to avoid running during the day, as it usually is both hot and very crowded.
There are a lot of stray animals roaming streets, particularly dogs. Whilst it is very rare that they demonstrate outward signs of illness or aggression, err on the side of caution and avoid coming in physical contact. These are nevertheless rarely seen in the city center.
Pharmacies – called 'apoteka' – are found throughout the city center. Look for lit green crosses on building façades. Some, such as the ones in Francuska or Kralja Milana streets, are open 24/7. These will carry a range of prescription medicines, as well as over-the-counter products like pain killers and vitamin supplements.

Cope
There are a few dozens gyms around the city, every neighborhood has at least a few. Prices range (so as quality) €20–80 per month, or a bit less for 12/16 visits.
In case you need to fix your umbrella you may do that in the last remaining umbrella service in town in Visnjiceva 4.
It is difficult to avoid tobacco smoke in restaurants, bars and clubs. However, other enclosed public places, including the malls, are smoke-free. Some hotels allow smoking in parts of the building.
Embassies and other diplomatic missions
phone: +381 11 306-3000

address: Kneza Miloša 75

phone: +381 11-306 5400

address: Birčaninova 29

phone: +381 11 3064-300

address: Neznanog junaka 1a

Greece

phone: +381 11 3226523

address: Francuska 33

phone: +381 11 3012800-4

address: Genex Apartments, Vladimira Popovića 6

Macedonia

phone: +381 11 328 4924

address: Gospodar Jevremova 34

phone: +381 11 367 4170

address: Ljutice Bogdana 5, Dedinje, Savski venac

phone: +381 11 2065 301

address: Kneza Miloša 38

phone: +381 11 361 1090, +381 11 361 1323

address: Deligradska 32

phone: +381 11 3065 820

address: Bulevar Oslobođenja 4

phone: +381 11 3332 400

address: Krunska 73

phone: +381 11 2645 055

address: Resavska 46

phone: +381 11 706 4000

address: Bulevar kneza Aleksandra Karađorđevića 92
Go next
Novi Sad is a fine old city 100 km north of Belgrade, the standout being its Petrovaradin Fortress brooding over the Danube.
The town near Novi Sad on the south bank of the Danube is historic Sremski Karlovci, with many museums, churches and galleries.
The mountain west of it is Fruška Gora, with monasteries, vineyards and wildlife.
South of Belgrade, near the town of Topola in Šumadija region, is Oplenac hill, with the Mausoleum of the Serbian Royal family.
A little north of there near Aranđelovac is Orašac, cockpit of the First Serbian Uprising against the Turks.
Vršac, 60 km northeast of Belgrade, is a notable wine-growing area.
There are spas at Aranđelovac, Mladenovac and Mionica-Valjevo.
Viminacium is the extensive remains of the Roman provincial capital of Moesia. It's 80 km southeast of Belgrade near Pozarevac in Podunavlje region.