Benxi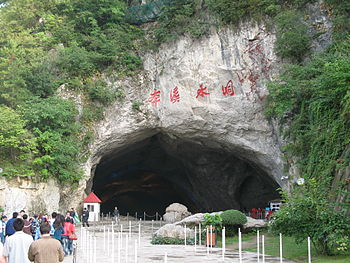 Benxi
(本溪;
Běnxī
) is a city in
Liaoning
Province,
China
.
Get in
Train from Shenyang on regular basis. Bus service from both long distance bus stations in Shenyang on fairly regular basis.

See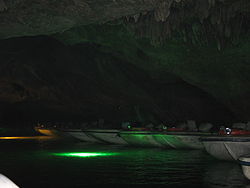 Landmarks
Caves
Wangtian Cave

Dishui Cave
Lakes
Bexi Lake

Dashi Lake

Huanlong Lake
Other nature
Guanmen MountainRolling hills and thick forest with lots of hiking paths.

Wunu Mountain

Jiuding Tiecha Mountain

Wangxi Park

Pingding Mountain

Miaohou Mountain

Tang Valley
Buy
Walking StreetTake a walk down what is called Walking Street (no cars allowed) and see the wares on sale. There is clothing, bric-a-brac, shoes, antiques, talismans for luck, plants and nearly everything else.
Sleep
Fujia Hotel

phone: +86 41 4483 5888

address: 41 Digong Rd
Go next
The
Benxi Shuidong National Park
(本溪水洞国家公园 Běnxī Shuǐdòng Guójiāgōngyuán) is a large system of flooded caves which can be explored by boat. There are minibuses from Benxi Train Station.