Bi'r Tawīl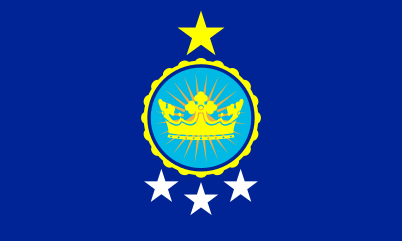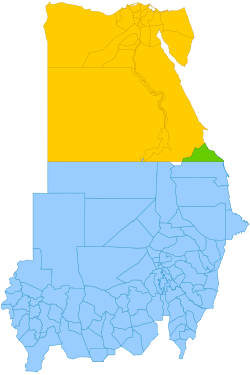 Bi'r Tawīl
is one of the few lands outside
Antarctica
that is officially
Terra Nullius
, neither belonging to nor claimed by any country. It lies between
Egypt
and
Sudan
in a trapezoid shape and has no residents.
Understand
Sudan
and
Egypt
have been in a wider border dispute for over 50 years around the
Hala'ib Triangle
, and base their claims on historical maps that show Bi'r Tawīl as belonging to the other country. The reason for the existence of these territories is because of a decision made by the
United Kingdom
in 1902 intended to reflect use of land by the tribes in the region, although they had previously set the border at the 22nd parallel north. Any attempt to assert sovereignty by either country over Bi'r Tawīl would undermine their position in the main border dispute; this 2060 km² (800 sq mi) of landlocked desert therefore remains unclaimed by any recognized country. There have been attempts by multiple individuals to establish a country in this area, but given the remoteness and inhospitable environment no permanent residents are to be found.
Bring
A geolocator is always good to have, and so is a satellite phone in case of any emergencies, but be prepared to wait up to 76 hours for rescue, as the village nearest to you might be a bit far away. Bring supplies; the necessities are listed in the "Eat" and "Drink" section. it is also smart to bring with you a water collector and a solar panel with a suitable power plug, as getting stranded in the desert is not good. Another thing to bring is survivalist equipment and clothes, and of course sun cream, 40+ degrees recommended.

Get in
Bir Tawil is far from transportation hubs and major roads, making access difficult. The nearest airport and civilization is located in
Abu Simbel
,
Egypt
, approximately 164 km (102 mi) away from Bir Tawil. No major roads connect to Bi'r Tawīl, but there are tyre tracks that lead into the region, which would allow you to enter by pickup truck.
Two countries border Bir Tawil; Sudan on the south and Egypt on the north. From both Egypt and Sudan, the best jumping-off points for accessing Bir Tawil is the Nile River region: in Egypt,
Aswan
is a good jumping-off point, and in Sudan, Abu Hamad is a good jumping-off point, being on a section of the Nile River that extends to the north towards Bir Tawil.
Get around
There are no established roads or trails in Bir Tawil, although traders leave behind what looks like "tyre tracks" which are visible on Google Earth.

See
There are several mountains and
wadis
in this area. As it is in the middle of a desert and far away from civilization you have a good chance of seeing more stars than in, perhaps, downtown New York City.
Flags are surprisingly a common sight in Bir Tawil because so many people put flags on the territory to claim it for themselves.
Jabal TawilA mountain in Bir Tawil that stands at more than
Do
For the most part you can do pretty much whatever you want. After all, you're under no jurisdiction and you're a long way from any civilization, although laws in other countries can potentially apply to acts committed here, especially if you accidentally cross the border into either Sudan or Egypt, which can easily happen as the border is not marked in any way.

Eat
Food should be brought in, as there is nothing to buy and hardly any edible plants or animals in Bi'r Tawīl.

Drink
Likewise, make sure to bring plenty of water, as this is a desert. There is no easy access to water on Bir Tawil, so bringing your own is a must.

Sleep
As there are no cities or permanent settlements of any kind, a tent will be useful for sleeping in.

Stay safe
Learn
desert safety
. For obvious reasons you shouldn't rely on any kind of government entity to provide you with safety or help in case of any kind of emergency.
Go next
To the northeast, the Hala'ib Triangle is claimed by both countries as part of the same territorial dispute. It's larger in area and has access to the sea.