Bihar Sharif
Bihar-sharif
is a town in
Bihar
,
India
. It is east of the Paimar River, a tributary of the Ganges (Ganga) River.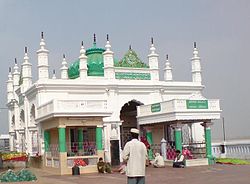 Understand
History
Bihar Sharif served as the capital of the Pala dynasty in the 10th century CE. The town contains a 5th-century Gupta pillar and several mosques and Muslim tombs, the best-known being the tomb of Malik Ibrahim Baya atop Pir Pahadi Hill. Nearby lie the remains of Odantapuri, a great vihara, or college of Buddhist learning, from which the name Bihar was derived. In 1869 the city was constituted a municipality. It is now a road and rail hub, as well as an agricultural trade centre. It has several colleges affiliated with Magadh University at Bodh Gaya. Nalanda, a Buddhist monastic centre, lies southwest of Bihar-sharif.
Bihar Sharif was the capital of the Muslim Governors of Bihar between 13th and 16th centuries when the city was an active cultural center and an important seat of Muslim thought and learning. Turkish and Pashtun invaders often used abandoned viharas as military cantonments. The town was called "Bihar", and it was headquarters of the Muslim invaders in the Magadha region in the medieval period. Later on the headquarters were shifted from Bihar to Patana (now Patna) by Sher Shah Suri and the whole Magadha region was called Bihar. Almost 80% of the Muslim population of Bihar Sharif and surrounding areas have a good degree of Turkish and Afghan blood in their veins, especially so among the middle and upper classes, but also among the lower classes. The old centre of town has examples of medieval Islamic architecture, such as the Bukhari Mosque. Thousands of pilgrims of all religions visit the tombs of Makhdum Shah Sharif-ud-din, a Muslim saint of 14th century, and the saintly Syed Ibrahim Malik Biya.

Geography
Bihar Sharif is a small town atop a craggy rock. It is 80 km from the capital Patna and 13 km from the ruins at Nalanda. The town is well connected to Patna by train and bus.

Economy
Agriculture is the prime activity, but the town is developing as a big cloth market and shoe producer, famous as a "mini Surat" among businessmen.

Get in
By road
On National Highway-31. It is well connected with Patna (80 km), Ranchi(250 km), Jamshedpur (325 km), Gaya (90 km), Bhagalpur(230 km), Rajgir (22 km), Nalanda (13 km) and Pawapuri (11 km).

By train
It is well connected with Patna, Delhi, Kolkata, Rajgir, Varanasi (on loop line (Bakhtiyarpur-Rajgir section of ECR).

By plane
The nearest airport is Patna.

See
Bangpur Durga pujaCelebrated widely.

Mosque of Makhdum Shah Sharif-ud-dinNamed after a Muslim saint of 14th century.

PawapuriSacred place for the Jain community. Famous for beautiful temples of God Mahavir.

RajgrihPlace of God Budhha. Beautiful temples and pagodas attract thousands of visitor every year. You will simply love the natural beauty of this place. Located in the lap of mountains and cascades. General believe is that the natural hot water of Brahm Kund here can heal several diseases. Its natural source of hot water still is a mystery for scientists.

Ruins of Nalanda UniversityUsed to be one of the top most university in the world since ancient time, till 12th century when it was destroyed by Muslim invaders of that time which were jealous of Buddhism.

Tomb of Malik Ibrahim Vaya

address: Peer Pahari

A beautiful ancient tomb constructed on top of the rocky hill. Nearby are the ruins, which are believed to be ruins of Jarasandh Jail. The beautiful natural view from the top of the hill is very attractive.

Tomb of Saint Baba ManiramThe scene around the temple is very clam and beautiful.
Do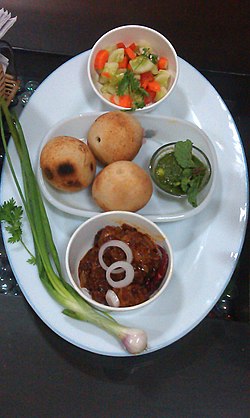 Buy
GarhparFamous for furniture, steel trunk, electronic goods shop, katpice cloth market, and many small general stores.

PulparFamous for cloth market, food plaza, hotels and restaurants, cycle store, showroom, delicious sweets shop and many small and big markets and shops.
Eat
Bihar-sharif is famous for its delicious food. Khajha is famous for here, and Andersa, Tilkut etc.

Drink
Bihar Sharif is famous for its delicious food. Such as Revri,Tilkut,Anersa and Khaja. First three items are made of til (an oil seed) and last one made by maida. While Revari is available through all seasons, but Anersa and Tilkut are available only seasonally, usually Anersa in the rainy season and Tilkut in winter season. Thus these food items make til one important constituent of local populace.

Connect
Smart Cyber CafeA very good place to get connected with entire world.