Bnei Brak
Bnei Brak
, also spelled
Bene Beraq
, is an Israeli city. It lies in the Gush Dan district of which
Tel Aviv
is the largest city, between
Ramat Gan
and
Petach Tikvah
.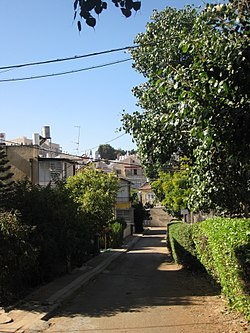 The city is a major focus of chareidi Jewish life, and this article is thus mainly focused on such travellers, since for other travellers, Bnei Brak is not an especially interesting destination.
Get in
From Ben-Gurion Airport you are best off taking a taxi (price $37). It is possible to take buses, but there is no direct bus from the airport to Bnei Brak, so you would have to change buses in Tel Aviv or Ramat Gan. In that case, you could also take a train from the airport to Tel Aviv HaMerkaz (Central Station) and switch to a bus there.
From Tel Aviv, take Dan city buses 240 or 160.
From Jerusalem, take Egged/Dan intercity bus 400 from the Tachanah Merkazit (Central Bus Station), which leaves every 10 to 15 minutes, or take bus 402, which is faster and goes mainly through the chareidi neighborhoods of Jerusalem.
Get around
There are some city bus lines in Bnei Brak.

See
South of Jabotinsky Road, the main traffic artery, is the Haredi area of the city, almost exclusively inhabited by Haredi Jews. Walking in these areas is a unique Israeli experience, but be respectful of the local customs. Wear long-sleeved clothing and full pants; a head cover is also recommended. On Shabbat (Friday night and Saturday), it is not recommended to openly display/use electronic devices, ride a bicycle, or make noise in this area.
There is a Coca-Cola factory which is an interesting place to see. The façade reads "Coca-Cola" in Hebrew. It is next to the motorway Route 4, on the eastern edge of Bnei Brak, on the northwest corner of the Givat Shmuel interchange. Tours of the facility are offered by reservation; they are interesting to kids, but minimum allowed age is 7 or 8.

Do
Rabbi Akiva street, running mostly east-west, is the "downtown" of Bnei Brak - the biggest shopping and transportation destination in the city.

Buy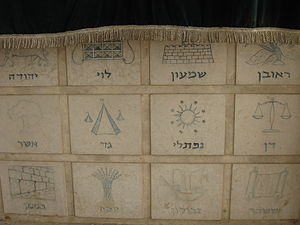 There are many Judaica stores. It is best to limit Judaica purchases to
mezuzah
covers (not parchments), candlesticks and artwork, which are not intrinsically religious unless you are qualified to judge the authenticity of an item. As in all shopping, let the buyer beware.
The chareidi population in Israel is generally poorer than the rest of the Jewish population. Therefore the prices are lower, and you can often find better deals on all sorts of domestic items than elsewhere in the greater Tel Aviv area.
The first women-only department store is located in Bnei Brak. For ultra-Orthodox women this a good place to shop since men are not allowed inside the store.
Eat
Bnei Brak is one of the cheapest places in Israel (possibly the cheapest) to buy food, both fast food and supermarket goods.
The bakery on the corner of Rabbi Akiva and Rashi Streets, on the side towards Chazon Ish Street, is recommended. It is cheap and sells excellent baked goods.
Drink
The local population is not in the practice of partying in the secular sense. If you are in town for the festival of Purim, or get invited to a wedding or other festivity, you can expect to have a good time, with separate-sex dancing and the odd l'chaim (toast).

Sleep
address: Damesek Eliezer 16

In the southern part of the city
Learn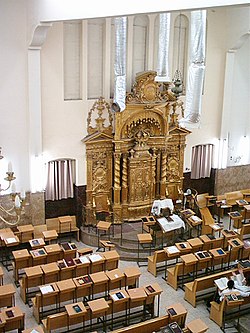 For those interested in Torah studies, there are various yeshivot in Bnei Brak. The Ponevezh Yeshiva, pictured on this page, seems to be the best-known in town.
Go next