Brevard County
Brevard County
is in
East Central Florida
. Because of the presence of the John F. Kennedy Space Center, where the manned missions to the moon and the Space Shuttle are based, Brevard County is also known as the
Space Coast
.
Cities
- Site of the Kennedy Space Center.
- One of the best beach cities in the state.
- Awesome surfing town.
Understand
Brevard County stretches 72 miles from north to south, and is relatively thin. It is bordered on the west by vast wetlands which drain into the St. Johns River and on the east by the Atlantic Ocean.
An important distinction between areas in Brevard County is the mainland and "beachside" on the barrier island facing the Atlantic Ocean. On the north end of the county, Merritt Island falls in between the mainland and beachside, bordered on the west by the Indian River Lagoon and on the east by the Banana River Lagoon. (These two rivers are actually lagoons off the Atlantic Ocean and contain brackish water, a mixture of fresh and salt water.)

Get in
By air
By car
Brevard County is over 70 miles north to south, and not very wide. To the west are large unpopulated areas of the St. Johns River, marsh, swampland and ranches. On the other side of this wilderness is Orlando, the hub of Central Florida.
North-South
Interstate 95 (I-95) - runs north south all the way up the east coast of the USA. In Brevard it is west of most developed areas, but a great uncongested way to get from one end of the county to another, or to access major east-west highways.
U.S. Highway 1 (U.S. 1) - again, runs all the way up the east coast of the USA. However, this is a busy city road with lots of stoplights and traffic (however, in between the south, central and north areas of the county it is a convenient drive).
A.1.A - alternate U.S. 1, can be found in most US east states that have a barrier island. It is the main north-south road on the beachside. Lots of stoplights and congested, but if you are beachside there's very few alternatives (the occasional neighborhood backroad won't go far).
East-West
Highway 50 - This east-west road connects Titusville (North Brevard) to Orlando. It has stoplights and traffic.
Highway 528 - formerly known as the Bee Line expressway, it is now called the Beachline Expressway. This swift-moving east-west artery was built solely to connect the Space Center (which is in between Titusville and Cocoa on the other side of the Indian River Lagoon) to Orlando. It is an incredibly straight shot, with no more than 4 deserted exits on the 40+ mile trip. It has a direct exit to the Orlando International Airport (MCO) just as you come to civilisation, before the traffic starts. Make sure you have enough gas and a working car for this ride, as there are
*no* service stations or amenities. This is a toll road, so make sure you have at least $6 to $7 in cash to pay the tolls. (If you have quarters, you can go through the exact change lane which is faster.) The eastern end of this road connects to north-south roads I-95, U.S. 1, Courteney Parkway, Tropical Trail, Port Canaveral Road, and then curves around to become A.1.A. on the beach.
State Road 520 - This central Brevard road is also an east-west connection from Brevard to Orlando, but is lengthier, with tons of stoplights and traffic when in town.
Highway 192 - This south Brevard road connects Melbourne and Indialantic to St. Cloud and Kissimmee. (The main entrance to Walt Disney World is off 192 just west of Kissimmee past I-4.) It is congested with traffic and stoplights at both ends. It is a four lane divided highway and a straight shot from the main entrance to Disney World to the beach in Indialantic. Note the stretch of highway between St. Cloud and Melbourne has very few service stations or amenities. Make sure you have plenty of gasoline before you leave St. Cloud.
Note: The most direct way from the Disney World area to the beaches in Brevard County are 192 and 528, the Beachline. Both dead end at A1A at the beach. 528 ends in Cape Canaveral, while 192 ends in Indialantic.
Get around
By bus
Space Coast Area Transit is the local Brevard County bus service. It is a cheap way to get around and is handicap accessible. The website provides maps and timetables. Buses travel to most sites and places of interest at $1.25 per ride or $35 for a monthly pass. The bus service provides efficient, quick, and frequent stops within cities and local areas (both beachside and mainland) However, attractions in Brevard County are typically far apart (the county is narrow, but over 70 miles long from north to south), which is a challenge for the bus service. Getting from the south mainland (Palm Bay) to the beach via the sole bus route takes a long time (up to 2 hours) due to the many stops scheduled, as does the extended 1-2 hour trip from South Brevard up to Kennedy Space Center. A rental car is a good idea for travel outside your immediate city.
By taxi
Private taxi companies are listed in the phone books. However, attractions in Brevard County are often far apart (the county is narrow, but over 70 miles long from North to South), so the miles add up. A rental car is a good idea for a serious tourist.
See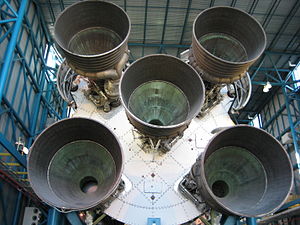 Do
Canaveral National Seashore - The longest expanse of pristine shoreline in Florida is run by the National Park Service. It is north of Kennedy Space Center and accessible through Titusville.

Sebastian Inlet State ParkOn the barrier island at the southern end of the county, Sebastian Inlet State Park offers a wide variety of outdoor activities including wildlife viewing, fishing, camping, swimming, and more. It is one of the best spots in the county for surfing.

Beaches - Brevard County has dozens of miles of pristine beach. The most famous area, Cocoa Beach, has the smoothest and shallowest water and is a unique mecca for surfers across the country. The public beach across from the entrance to Patrick Air Force Base is also a popular surfing site. South of Satellite Beach to north of Indialantic, there tends to be submerged rocks close in to the shore which may or may not be a problem depending on wave height, tide, and time of year. There are times when the rocks are completely covered with sand and times when they are not. From Indialantic to Sebastian Inlet, the exposure of the rocks is very infrequent. At any time of year, the sun and sand are just as delightful. Public Beach access and parks are available frequently along the beachside cities. County parks, which are free, and City parks, which provide parking for a reasonable fee, may also offer amenities such as showers, bathrooms, and picnic pavilions. Pets and cars are not allowed on the beach, except dogs are allowed on the south end of Canova Beach Park at the East end of Eau Gallie Blvd.
Cruises - Evening and extended cruises are available from Port Canaveral. These are especially popular for their casino facilities which are not available on land.
Fishing - both Fresh and Saltwater fishing are available, please check licensing requirements. Exciting deep water sportfishing and charter boats are offered by private operators in Port Canaveral.
Golf - There are many public golf courses.
Water - Rent jetskis, ski boats, sailboats, canoes, and kayaks. Tours on airboats through the St. Johns River are also offered (see gators up close!). If you have your own boat, then there are many public boat ramps and marinas throughout the county.
Eat

In Brevard County, there are the fast-food joints and the bad Chinese dine-ins. However, in North Titusville on Garden street, there is a rather infamous seafood restaurant called Dixie Crossroads. It features specialty lobster, crab and most importantly, shrimp. Dixie Crossroads is famous for shrimp – Reds, Whites, Pinks, Brownies, "Hoppers" and, of course, our trademark specialty...Rock Shrimp, the sweetest little delicacy to ever come from the ocean. Their fresh shrimp comes from a fleet of over 25 full time commercial shrimpers. The shrimp are stored then cleaned by hand at our local processing plant, Cape Canaveral Shrimp Company. As various species are seasonal, Dixie Crossroads serves different shrimp throughout the year, depending on what is available at the time. It is quite a challenge to estimate how much of a particular type of shrimp must be put away in order to last until the next one comes in season. In a typical year, Dixie Crossroads will serve up to 7 or more different kinds of domestic shrimp. The restaurant was also visited by President Obama during is 2008 campaign.
Another excellent restaurant of choice, located in historic downtown Cocoa, is the Black Tulip. It offers 4 star Italian dining, in wonderful ambiance and lighting. The food is always prepared fresh and the waiting staff is always quick and friendly. It is a bit pricey, but well worth the wait and visit.

Stay safe

Don't feed the animals! Brevard has some fascinating wild animals, including manatees, dolphins and alligators. All three are protected species, and all interaction (including touching or feeding them) is prohibited. "Friendly" dolphins and manatees seem safe, but they are powerful and unpredictable and may attack humans in the water. Additionally, feeding them interferes with their normal biological drives and reduces the natural fear which keeps them safe from dangerous people. Throwing leftover scraps to a wild gator seems fun - but a gator approaching you for scraps looks just like a hungry gator approaching to eat you! Such gators are inevitably destroyed as nuisance animals, so feeding them is no favor. Other endangered animals such as sea turtles also need your protection - large nests of sea turtle eggs on the beaches are usually marked by wildlife officials and must never be disturbed.
Sunburn can occur even on cloudy days. Re-apply sunblock regularly.
Life preservers are essential for motorized water activities. Even the best swimmers can't stay above water if they are unconscious, and you never know when a rip current could try to pull you under.
Lightning - Afternoon thunderstorms with frequent lightning occur often during the summer. Wait out storms in your vehicle, under dry shelter (not a tree) or indoors.
Hurricanes are not a frequent problem in Brevard County. Hurricanes "headed right for us" usually veer off along the coast without making landfall. A rare evacuation is ordered well in advance so that nobody gets caught on a barrier island. The six-month hurricane season runs from June 1 through November 30, with the highest danger in September and October. More Information: National Hurricane Center.

Go next