Bronx
The
Bronx
is one of the five boroughs of
New York
. Known for Yankee Stadium, the home field of the New York Yankees baseball team, the borough dates from 1899. The vast Bronx Zoo houses hundreds of species of animals. Nearby, the sprawling New York Botanical Garden features a landmark greenhouse with rainforest and cactus displays. By the Hudson River, Wave Hill is a landscaped public garden with wooded paths and a cultural center.
Understand
The Bronx, often abbreviated as BX, and nicknamed "The Boogie Down", with a population of 1,385,108 (2010 U.S. Census), is the only New York City borough on the mainland of the United States. It was originally part of
Westchester County
but was gradually annexed by New York City. The Bronx was completely incorporated into New York City in 1898.
The Bronx is the only borough with "the" as part of its name. This is because in the early 1600s, a Dutch settler, Jonas Bronck, bought the land from the Native Americans who occupied the territory at the time. Whenever other land owners in the area wanted to travel to that area, they would call it "The Bronck's Land." At first, he planned to use the land to grow tobacco crops, but it was too hilly and had marshy terrain.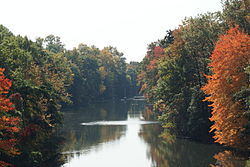 In time, the Bronx changed the spelling of its name, and flourished into an area with a vibrant and diverse culture.
The Bronx has a strong character all its own. It is the birthplace of hip hop music and home to one of the country's most storied professional baseball teams, the New York Yankees, also known as the "Bronx Bombers." Many ethnic groups have called the Bronx home over the years. Arthur Avenue is still a center of Italian American culture in New York, and many claim it has a more authentic feel than Manhattan's
Little Italy
. The South Bronx is a center of Puerto Rican culture and life, with a growing Mexican community as well. University Heights and Morris Heights are largely Dominican neighborhoods, while Woodlawn maintains a large population of Irish immigrants.
While the southern and central Bronx are mostly comprised of apartment buildings and densely built, the physical environment of the Bronx is much more varied than what is normally portrayed in the popular media. For instance, Riverdale is a residential neighborhood of mostly detached single family homes located on bluffs overlooking the Hudson River. It looks more like a quiet suburb than the "big bad" Bronx. Bronx Park and Van Cortlandt Park are two large and notably tranquil green spaces. City Island, located in Long Island Sound but officially part of the Bronx reminds people more of a small New England fishing village and is worth a visit. And there is a traditional downtown area called "The Hub" at 149th Street and Third Avenue. While not as large or extensive as the downtowns of major American cities, many larger stores are in that area and it is more than just a neighborhood shopping district.
Geographically, the Bronx has a lot of hills. It is possible to stand on a street corner and look way down over a cliff toward the elevated train line that is itself 30 feet (9m) above ground. Many streets, especially in the West Bronx north of Yankee Stadium, have sections with steps instead of sidewalks and pavement, similar to San Francisco.
Get in
By subway
The Bronx is directly connected to Manhattan by the , , , , , , and subway lines. Further extensions of these (with the exception of the and ) can be found in
Brooklyn
.
By rail
The Harlem, Hudson, and New Haven Lines of the Metro-North commuter railway, which originate in Grand Central Terminal make various stops in the Bronx.
By bus
Express buses run from Midtown Manhattan (except for the BxM18, which runs from lower Manhattan during rush hours) to various parts of the Bronx, and are a better bet than a taxi. Local MTA (Metropolitan Transit Authority) bus connections with Upper Manhattan and parts of Queens also exist.
By car
It is possible to drive across one of the many bridges from Manhattan or the three bridges from Queens, and points north are accessible via several highways (including I-87, Bronx River Parkway, Hutchinson River Parkway, and I-95.
By taxi
Taxis from Midtown or Lower Manhattan can be very expensive.
By foot
Pedestrians can cross any of the bridges that connect Manhattan with the Bronx.
Get around
The Bronx has good subway coverage but all lines are mainly north to south, with the subway lines designed more for access to Manhattan than crosstown travel in the Bronx, and many of its bus lines are slow and overcrowded at times. Many people who need flexibility in getting across the Bronx drive; however, the notorious overcrowding on the Cross-Bronx Expressway sometimes reduces such crosstown travel to a standstill.
Another option is Metro-North Railroad. It only serves limited sections of the Bronx, but those tend to be the areas without subway service. (There is the Hudson Line in the West Bronx, and the Harlem Line in the central section of the Bronx.) The fares are higher than the subway, and the trains don't run as frequently, but they offer less crowding. On the weekends, a "CityTicket", which allows a trip within the city boundaries, costs only $4.00. In general, with sufficient planning and time, you can enjoy the borough through a combination of subway and bus travel and walking. A bus map can be found
here
.
Separated bikeways connect Pelham Bay Park in the east through Bronx Park in the central Bronx and Van Cortlandt Park in the west. Street bike lanes go most everywhere.
See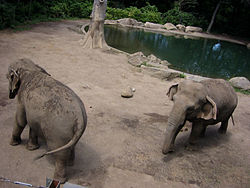 phone: +1 718 367-1010

A world-class zoo featuring over 6000 animals. As with any big city, there are occasional break-ins, so be careful with your car and stow or carry valuables with you to help avoid this possibility.

phone: +1 718 817-8700

address: Bronx River Pkwy at Fordham Rd

48 magnificent gardens and plant collections on a 250-acre historic site.

phone: +1 718 549-3200

address: 675 W 252nd St

Public garden and cultural center overlooking the Hudson River.

Orchard Beach"The Bronx Riviera". 1.1 miles (1.7km) of artificial beach created in the 1930s. Located in Pelham Bay Park at the western end of Long Island Sound. The Bx5 and Bx12 serve it during the summer.

City IslandHas a good nightlife and is served by the Bx29 from the Pelham Bay Park subway station.

phone: +1 718 881-8900

address: Poe Park, Grand Concourse at Kingsbridge Road

The small wooden farmhouse, built about 1812, once offered unobstructed views of the rolling Bronx hills, perhaps even to the shores of Long Island. It was Poe's home from 1846 to 1849, the last three years of his life. He wrote some of his most famous works, including "Annabel Lee" and "The Bells." Administered by the Bronx County Historical Society since 1975, the cottage is restored to its original appearance, with authentic period furnishings. There's a film presentation and guided tour.

phone: +1 718 920-1470

address: Webster Ave & E 233rd St

This 400-acre (160-ha) cemetery opened in 1863 and is one of the largest cemeteries in the city. The final resting place of over 300,000, some of its more famous residents included Joseph Pulitzer, Herman Melville, David Farragut, Duke Ellington, and Frank Woolworth. Call for tour times, and a permit is required for photography.
Museums
Maritime Industry Museum at Fort Schuyler

phone: +1 718 409-7218

address: SUNY Maritime College, 6 Pennyfield Ave

The main exhibit area encompasses the history of seafaring from the ancient Phoenicians to present day steamship and passenger ship lines. Exhibitions include paintings, models, tools and navigational instruments documenting progress from the earliest sailing vessels to modern technology. Lovely waterfront location too.

phone: +1 718 681-6000

address: 1040 Grand Concourse at 165th St

The museum highlights contemporary urban art, and focuses on different dynamic local artists.

Valentine-Varian House (Museum of Bronx History)

phone: +1 718 881-8900

address: 3266 Bainbridge Ave at E 208th St

It's the last farmhouse in the Bronx from the mid-1700s. Exhibitions and public educational programs focus on the borough's history.

Hall of Fame for Great Americans

phone: +1 718 289-5161

address: 2183 University Ave

Called the "original" Hall of Fame in the United States, this Hall of Fame, founded in 1900, honors Americans who significantly impacted the country's history. The site is home to about 100 bronze busts of its inductees, and is now a part of Bronx Community College.

Bartow-Pell Mansion Museum

phone: +1 718 885-1461

address: 895 Shore Rd

Depicts the Pelham Bay Park as it once was centuries ago. The house is one of the only country estates left, and is now surrounded by urban scenery.
Do
Sports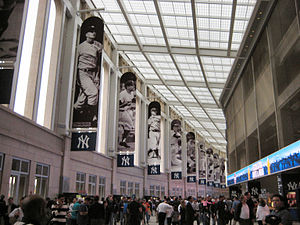 address: 161st St and River Ave

Home of the New York Yankees baseball and New York City FC soccer team. The old Yankee Stadium, "The House That Ruth Built", is no longer in use, and has been replaced by the new Yankee Stadium across the street. The site of the old stadium is now Heritage Park, a large baseball and softball field that has a few nods to the old ballpark, like markers in the sidewalk paying tribute to the history of the old stadium and a section of the frieze from the old park. The current stadium has strict security policies, and as such backpacks and camcorders are not allowed inside (only bags under 14" permitted). Monument Park behind center field pays homage to the great, Yankee legends of baseball; it officially closes 45 minutes before game time, but is oftentimes closed sooner if the crowds are large enough. If visiting Monument Park is a priority, best bet is to arrive close to when the gates open.
Notable neighborhoods
Bronx Historic DistrictsAlmost all the historic districts of the Bronx are South of Fordham Rd. Check out the website address for a complete listing. Some highlights are the Bertine Block, the Mott Haven brownstones found along Alexander Ave and just east of Willis Ave on 139th-141st Sts., and the Longwood Historic District.

City IslandAn island in the Long Island Sound, part of Bronx County but with the feel of a New England fishing/boating village; you wouldn't believe you were still within the city limits of New York. The restaurants there are not noteworthy, but the atmosphere is.

The Bronx includes the "real Little Italy" in New York, centered on Arthur Avenue near East 187th Street. Good shopping in Italian foodstuffs is to be had in that neighborhood. Take the or trains to Fordham Road. Transfer outside of either station to the Bx12 bus to Arthur Avenue. Or you can take the Metro-North to Fordham for the Bx9, Bx12 local, Bx17 or Bx22 to Arthur Avenue.
Events
The Bronx has many exciting events and celebrations that occur throughout the year.
Sunday Market

address: 660 W 237th St

This is a great place for gathering and shopping for the best quality and fresh grown products in the area.

Bronx Culture TrolleyMeet the first Wednesday of each month (except Sept and Jan) at Hostos Community College, this is a free tour of the most entertaining and delightful spots in the whole region. This includes when music festivals and street fairs are in progress.

Tour De BronxUsually in late October, it's New York State's largest free bicycling event.

Riverdale Festival of the ArtsIn late October, W 256th St (between Delafield and Mosholu Aves). This day is dedicated to all sorts of live music from jazz to rock and will have street merchants and foods.

Bronx Week ParadeIn late May, marching up Mosholu Parkway, this event gives all Bronxites the opportunity to show their pride. The parade features marching bands, schools, student groups and sports teams.
Parks and gardens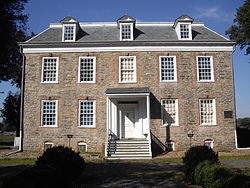 The Bronx has over 75 parks including a few of the largest ones in all of New York State. One fifth of the borough's land is park space.
address: Fulton Ave

This park contains the largest and deepest public swimming pool in New York City.

address: Hutchinson River, Long Island Sound bet. Bronx County Line and Middletown Rd, Watt Ave

The largest park in New York City (3 times the size of Central Park) offers numerous activities, including 13 miles (20km) of shoreline with swimming at Orchard Beach, horse trails, bike paths, tennis courts, playgrounds, and picnic areas.

address: Broadway, Jerome Ave, City Line, Van Cortlandt Park South

It is the fourth largest park in New York City and home of America's oldest golf course. The Van Cortlandt House is the Bronx's oldest building. The largest freshwater lake in all of NYC is in the park. It also has numerous sports fields and ball courts, children's playgrounds, running tracks, and the Riverdale Equestrian Center. During the summer time you'll find the locals barbecuing and throwing parties in the park.
Buy
The Bronx is known to have the least expensive shopping in all of New York City. Most of the areas are lively and noisy, but don't let that stop you. Shopping at these places will give you the experience of the Bronx in a nutshell while saving money in your pockets. These areas are known for quality fashionable clothes and delicious food all at discount prices.
Markets
Food stores
phone: +1 718 796-4209

address: 5665 Broadway

The best place in the Bronx for fresh produce, and is a neighborhood diamond in the rough. They have a diverse selection of cheeses and fresh bread loaves. Homemade dips, salsas, hummus, sushi, and other hot prepared ethnic foods and soups. Organic food for extremely cheap.

Mamma Rosa's Cucina & Salumeria

phone: +1 718 881-0242

address: 1007 Allerton Ave

One of the best delis in the Bronx area. Mamma Rosa knows how to bring Italian culture to the neighborhood. They give generous amount of meats on their sandwiches. Their special pasta sauces are always fresh and delicious, and different ones are made daily.

The Candy Box & Gelato Shoppe

phone: +1 718 708-8008

address: 5684 Riverdale Ave

This cutely decorated shop has various items like candy, dried fruit, nuts, sorbet, gelato, and frozen yogurt. The store hosts birthday parties and other special occasions. Plus the entire store is Kosher certified.
Clothing stores
3 Floors Department Store

phone: +1 718 367-2200

address: 350 E Fordham Rd

They have a range of different items, like clothes, home goods, watches and perfumes. The basement has designer shoes for as low as $5. That's including everything from sandals in the summer to boots in the winter.

Webster's Close Out Center

phone: +1 718 292-3650

address: 761 Lydig Ave

Everything in the store is extremely inexpensive. They have racks of discounted clothing and bins of decor waiting outside for people to start rummaging through.
Shopping centers
Bay Plaza

address: Bartow Ave & Baychester Ave

One of the biggest shopping centers in the area, including over 45 stores and 9 anchor stores. They have a handful of restaurants, jewelry stores, electronics and a movie theater.

Fordham Road Center

address: Fordham Rd

This is the place to get trend-setting products for discount prices. Fordham Road extends for over a mile with shops door-to-door. It has it all from cheap furniture to sneakers. Right next to Fordham University, and in the center of the birth of hip-hop, this is an upbeat area with lots to offer.

The Hub

address: 3rd Ave & 149th St

This area is one of the older shopping centers in the Bronx. Street stands pack the sidewalks with discounted products to purchase. This is where bargaining skills would be encouraged and practiced. Music fills the air from the booming record stores that offer a wide selection of hip-hop, and Latin genres.
Other
Frank Bee

phone: +1 718 823-9792

address: 3435 E Tremont Ave

Frank Bee's is one of the oldest costume shops in the New York area. Its old-fashioned look give an authentic and vibrant feel. They sell costumes for all ages, all occasions, with many selections to choose from. Their merchandise is quality-made with fair prices.

Citygirl Accessories

phone: +1 718 796-2455

address: 247 W 231st St

This store has unique gifts at discounted prices. Some of their sterling silver items can be as little as $10. The store has Mexican and Midwestern style art that is always up for purchase. They sell earrings, bracelets, necklaces, pendants, hair accessories, headbands, figurines, pill boxes, knitwear, scarves, etc.
Records
As the birthplace of hip-hop culture, the Bronx has numerous record stores. Though vinyl has disappeared from the shelves of regular record stores, many stores still sell used and new vinyl.
Eat
address: 4292 Katonah Ave

Serving the best Irish food in the Bronx.

phone: +1 718 991-3046

The best BBQ joint in the Bronx. Unfortunately, it is only open for lunch. Although it's outdoors, there is a dining area in the waiting area of an auto repair shop next door.
Great Italian food can be found near Arthur Avenue.
Another fantastic hot spot for Italian food is a small neighborhood called Morris Park. The food is all authentic and reasonably priced.

phone: +1 718-885-9885

address: 394 City Island Ave

A good steak, seafood, and pasta place. Reasonable prices. Try the clam chowder.

Lollipops Gelato

phone: +1 718 994-8755

address: 4120 Baychester Ave

Offers 36 flavors of fine gelato, many with Caribbean flavors. Free street parking and a parking lot next door. There's seating inside and out under a tiki umbrella. Very much an island feel. Extensive free tasting with guidance from the friendly staff to help you choose.

El Molcajete Mexican Restaurant

phone: +1 917 688-1433

address: 1506-1508 Westchester Ave

Good chorizo. Plenty of vegetarian options.
Drink
Starving Artist Cafe & Gallery

phone: +1 718 885-3779

address: 249 City Island Ave

Local artists and crafters sell their unique work here, and musicians and bands play live music at nighttime. This coffeehouse makes excellent fresh cappuccino.
Sleep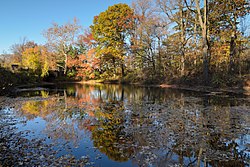 Days Inn Hotel: Yankee Stadium / Bronx

phone: +1 718 993-6600

address: 997 Brook Ave

Howard Johnson Bronx NY

phone: +1 718 378-4686

address: 1922 Boston Rd

One of the cheaper places to stay in the New York metro while having easy access to the city. However, there's some questionable activity outside the main doors, noise is not regulated and the "continental breakfast" leaves much to be desired.

phone: +1 718 861-6500

address: 1440 Sheridan Expwy

Ramada

phone: +1 718 862-2000

address: 1000 Baychester Ave
Stay safe
During the 1970s and the 1980s, the Bronx experienced two of the toughest decades in American history, and was considered one of the most dangerous places in the USA. Now those days are far behind. The crime rate declined by 71% from 1993 to 2010 and New York City police and fire departments continue to protect the residents from criminal activity and fires.
Make sure you have a map or a destination in mind before heading out to explore the Bronx. Most of the neighborhoods in the Bronx are well-lit and safe and you can venture out to some of the best restaurants in New York City.
You can decrease your chances of trouble by following these tips:
Always remain in populated well-lit areas.
Don't interact with anyone who appears mentally unstable or somewhat menacing.
Don't leave important travel documents unsecured in hotel rooms.
Only use ATMs at reputable banks. When using ATMs outside, be very aware of surroundings and quickly put away cash. Avoid using independent, non-bank ATMs found in delis or stores.
During late nights, be wary of riding in empty subway cars, and select the car with a conductor present if possible.
Avoid buying tickets from anyone on the streets, unless you really know what you're doing, as many are counterfeit.
Connect
The New York Public Library
, one of the largest public libraries in the world, offers free Wi-Fi at each location. In addition, you can use their computers for free, but you must register beforehand. These are the locations in the Bronx:
Note: All locations are wheelchair accessible unless specified.
Go next