Brooklyn/Bedford-Stuyvesant and Flatbush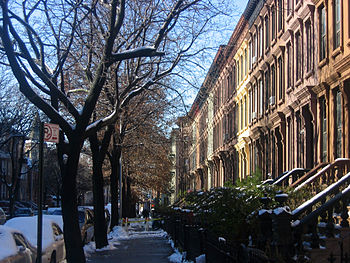 Bedford-Stuyvesant and Flatbush
are in
Brooklyn
. In addition to the two aforementioned neighborhoods, this travel guide covers Crown Heights, Lefferts Gardens, Brownsville, East Flatbush, and Midwood.
Understand
Bedford-Stuyvesant is a major African-American neighborhood with some African presence. It is the second largest African-American neighborhood in the country after the city of Detroit. Bed-Stuy, as it is called by most New Yorkers, has been gentrifying lately. However violent crime is a still a concern along with the other social problems in the community.
Flatbush was formerly a Jewish, Italian, and Irish neighborhood, and before that settled by members of the Dutch Reformed Church. It is now a largely West-Indian neighborhood, and is the home of Brooklyn College, one of the most beautiful campuses in the area. In the very center is the 18th Century Dutch Reformed Church at the corner of Flatbush and Church Avenues, and its original school house dating to 1787 and originally called Erasmus Hall. Now it is the administration building of the public Erasmus Hall High School, whose own building is over 100 years old. The neighborhood's eponymous commercial main street, Flatbush Avenue, goes from the Manhattan Bridge on the north to the Gil Hodges Marine Parkway Bridge leading to the Rockaway Peninsula section of Queens on the south.
Crown Heights is largely a mixture of West Indians and Chasidic Jews. Part of the neighborhood is near the Brooklyn Botanic Gardens and the Brooklyn Museum. Violent crime is a still a concern along with the other social problems in the community, so use caution.
Midwood is a quiet residential area with some commercial streets, located on the other side of the Brooklyn College campus from Flatbush and extending for some ways to the south. The neighborhood is ethnically mixed, but includes a substantial population of Modern Orthodox Jews and some Chasidim, and many shops are closed on Saturdays and Jewish holidays. The area has one of New York City's largest concentrations of beautiful free-standing hundred-year-old Victorian and Edwardian homes. An interesting example of this is the Avenue H station house on the Q subway line, which was first built a century ago as the local real estate office selling these homes. It is a historic site and a unique fixture of the city's subway system.
Brownsville is another mainly African-American neighborhood. It is just to the west of East New York, and like East New York, it remains among the more dangerous neighborhoods in New York, though crime statistics have declined in recent years, and does not merit a visit from most tourists. Beware passing through here on your way to JFK Airport on the B15 bus.
Get in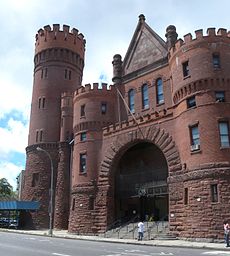 By subway
The
2
,
3
,
4
, and
5
(Weekdays only) all go to Franklin Avenue and then split. The
2
and
5
go down Nostrand Avenue into Flatbush, while the
3
and
4
continue into Bedford-Stuyvesant and Crown Heights.
It's also possible to get to the Northern areas of Bed-Stuy by taking the
A
and
C
trains or the
G
train.
The
B
and
Q
also stop in this district near Prospect Park and continue through Midwood to the south.
Finally, the
Franklin Avenue Shuttle
(marked
S
) connects all these lines except the G to each other, making this a good method for changing between these trains.
By LIRR
The Long Island Railroad's
Atlantic Branch
has a single stop in Bed-Stuy:
Nostrand Avenue
. Trains that stop here are either headed to or originate from
Atlantic Terminal
.
By bus
The BM1, 2, 3, and 4 express buses all pass through here.
See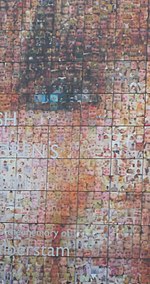 phone: +1 718 951-5000

address: 2900 Bedford Ave

Brooklyn College is one of the most beautiful college campuses in the New York area. It is lovingly landscaped and includes classic buildings from the 1930s and 40s. In particular, the iconic library building with its clock tower and chimes can be seen or heard from several blocks away. The best time to visit is in April, when most of the trees are in bloom.
Museums
phone: +1 718 735-4400

address: 145 Brooklyn Ave

A highly interactive museum designed specifically for children.

address: 790 Eastern Pkwy

The Jewish Children's Museum is the largest Jewish-themed children's museum in the United States. It aims for children of all faiths and backgrounds to gain a positive perspective and awareness of the Jewish heritage, fostering tolerance and understanding. The permanent collection features exhibits designed to be both educational and entertaining to children, often employing interactive multimedia. At the miniature golf course on the roof, for example, each hole represents a stage in Jewish life. The museum is in the Chabad-Lubavitch Chasidic community of Crown Heights near the headquarters of the Lubavitch movement. The museum is run by Tzivos Hashem, a Chabad organization dedicated to the education of Jewish children. The museum opened in 2004. In 2005, the museum was among 406 New York City arts and social service institutions to receive part of a $20 million grant from the Carnegie Corporation, which was made possible through a donation by former New York City Mayor Michael Bloomberg.
Do
phone: +1 718 338-3800

address: 1625 Ocean Ave

On the State and National Registers of Historic Places and home to weekly religious services and cultural happenings.
Buy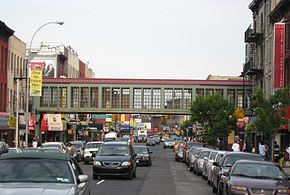 casaBAN

phone: +1 917-607-3838

address: 397 Tompkins Ave

An antique and mid century modern furniture store.
Eat
phone: +1 718 258-1367

address: 1424 Avenue J

An old-school pizzeria. Waiting for Dom, the only pizzaiolo in the shop, to painstakingly make your pizza or calzone is worth it. People returning to the neighborhood stop by here to indulge their nostalgia for quality that never wavers. This is not really cheap pizza, but it is very good pizza. Toppings include baby artichokes, porcini when available, and baby eggplant, as well as more usual toppings that are unusually good. Don't let the worn appearance of the shop's exterior fool you.

phone: +1 718 623-3623

address: 1168 Bedford Ave

Great Trinidadian food in a small but stylish Bed-Stuy restaurant. The bigger draw, though, may be the music—jazz and R&B—which sees some really talented local musicians. Be sure to check the website to see who's playing when.

phone: +1 718 574-0010

address: 435 Halsey St

Located in the heart of Bed-Stuy, Saraghina is a fantastic pizza restaurant offering up freshly baked thin-crust pizzas for $16 or less - and that's for a good sized pie that one person could tuck away with some effort, but which is more easily shared by two. Favorites include the classic margherita and the proscuitto i funghi. Their oven is a true wood-burning brick unit, and their ingredients are fresh and succulent. In addition to pizza, Saraghina offers a menu of traditional Italian fare, including burratina, sautéed artichokes, swordfish carpaccio, and spaghetti with ragù di pesce, to name a few. The beer selection is a bit limited, but there are plenty of wines on the list, and the atmosphere - a deceptively small area converted from a storefront with lots of old wood paneling and hidden back dining room and garden - more than makes up for the brevity of the menu.

phone: +1 718 797-1727

address: 609 DeKalb Ave

An old school Bed-Stuy southern/soul food restaurant with outstanding crabcakes and frequent live jazz (always one, at least, on the first thursday of the month) as well as R&B, dance floor downstairs. The atmosphere is simple but elegant—a white tablecloth kind of place.

The Islands

phone: +1 718 398-3575

address: 803 Washington Ave

A great Caribbean restaurant with superb jerk chicken, ox tail, and other regional specialties.

Tom's

phone: +1 718 636-9738

address: 782 Washington Ave

A classic diner with an old-school feel and friendly service. They even give you snacks while you wait in the (usually long) line for their famous breakfast/brunch.
Drink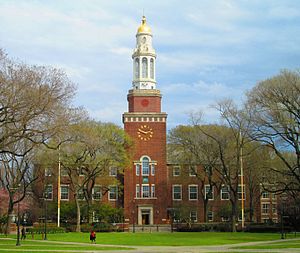 If you are interested in local
jazz
events in and around Bed-Stuy, a lot of them are held in community centers, churches, etc., so you'll have to look them up.
The
place to look is the
Central Brooklyn Jazz Consortium
, whose mission and success is to ensure that jazz has a home and future in central Brooklyn. In addition to the following, check the restaurants above to find more jazz venues in the area.
phone: +1 718 398-1766

address: 456 Nostrand Ave

Sista's is central Brooklyn's highest profile jazz venue, with performances at Sa 9PM and 10:30PM in their relatively small, friendly cafe space (performances are sporadic on other nights—call for schedule). It's also a political space, and the collective in charge sponsors Sunday afternoon panels on various issues relevant to the local community.

Glass Shop

address: 766 Classon Ave

A small, hip coffee shop with great drinks and baked goods. Has both indoor and outdoor seating areas with free wifi.

phone: +1 718 622-0299

address: 688 Washington Ave

Hip little coffee shop serving Stumptown coffee and pastries. A nice place to hang out with free wifi.

Washington Commons

phone: +1 718 230-3666

address: 748 Washington Ave

Bar with a good selection of beers as well as a dimly lit but cozy atmosphere. Large outdoor area in the back with picnic tables is great in warm weather.

Franklin Park

phone: +1 718 975-0196

address: 618 St. Johns Pl

Huge bar with a dance floor, lounge areas, two bars, and outdoor space brings in a diverse crowd (if not predominately hipsters). Connected to the restaurant "Dutch Boy Burger" if you are hungry.
Sleep
phone: +1 718 455-5958

address: 347 MacDonough St

Four guest rooms, each uniquely decorated with a cultural theme, private baths (some with Jacuzzis), air conditioning and clock radio/CD player, wireless internet and business center, guest library, TV and game room, personal concierge to arrange tours, restaurant reservations or anything else you may desire.

phone: +1 718 469-2244

address: 317 Rugby Rd (E 14th St)

Two night minimum stay.
Stay safe
Compared to the 1980s and 1990s, Bedford-Stuyvesant and Flatbush aren't as dangerous as they used to be. Since the late 1990s, the area has been gentrifying and is more patrolled by the NYPD. Of course, when going anywhere, be careful of your surroundings. The neighborhood has its fair share of odd people, and may be more dangerous at night.

Connect