Brvenica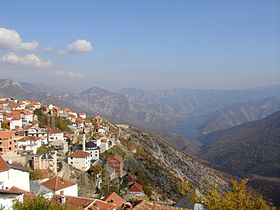 Brvenica
is a municipality located in the
Polog
region of northwestern
North Macedonia
, just south of
Tetovo
. The municipality is home to ten villages with nearly 16,000 residents. Brvenica Municipality is home to an ethnically mixed population of Albanians and Macedonians.
Understand
Brvenica Municipality lies between the cities of
Tetovo
and
Gostivar
. It consists of the villages of Blace, Brvenica, Čelopek, Dolno Sedlarce, Gurgurnica, Miletino, Radiovce, Stenče, Tenovo, and Volkovija.
See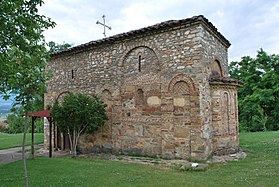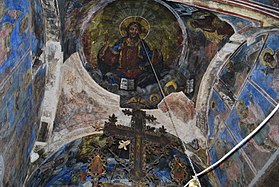 Church of St NicholasOne of the oldest churches in the Polog region, the small Church of St Nicholas was built between 1337 and 1347. Its frescoes were likely completed soon thereafter. The iconostasis was completed in the 18th century with 26 icons. Built mostly of rock, the church has a separate bell tower next to it.

Church of St ElijahIt is believed that this church was built atop foundations of a medieval church in 1867. Four of the icons in the church were painted in 1866 by noted regional artist Dičo Zograf, while its fresco work was completed in 1882.

Church of St AthanasiusBuilt in 1917, this white church is capped by two domes. Its frescoes were completed in 1919 by a painter from Lazaropole. The interior floor is marble.