Cabo Frio
Cabo Frio
is a city in the State of
Rio de Janeiro
,
Brazil
Understand
Cabo Frio is a popular beach destination which draws a lot of beachgoers and surfers from around the state, as well as the neighboring landlocked state of
Minas Gerais
. It was founded in the 16th Century, after the Portuguese chased the French away from the area, and remained small for most of its history. In recent years, with the income from the growing tourism industry and the influx of retired folks from
Rio de Janeiro
, it has grown to a city of over 185,000, with a wide range of amenities for the traveller.
See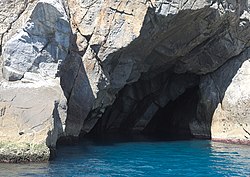 Chapel of Nossa Senhora da GuiaConstructed by the Franciscans around 1740.

Church of Saint Benedict

address: Passagem

Built in 1701 to hold mass for the slaves.

Sào Mateus FortBuilt by the Portuguese between 1616 and 1620.
Do
Beaches
Fort Beach (Praia do Forte) - With 7.5 kilometers of sand and a 16th-century Portuguese fort at its north end, this is the main beach in town.
Peró Beach (Praia do Peró) - Good for surfing.
São Bento Beach (Praia São Bento)
Siqueira Beach (Praia do Siqueira) - 4km-long beach with kiosks that sometimes have live music.
Sudoeste Beach (Praia do Sudoeste)
Dune Beach (Praia das Dunas) - The best surfing beach around, with strong waves. Take care if you swim, as there is an undercurrent.
Foguete Beach (Praia do Foguete)
Palmeiras Beach (Praia das Palmeiras)
Unamar Beach (Praia de Unamar)
Scuba diving
Cabo Frio and
Arraial do Cabo
are great locations for scuba diving. The southerly cold and northerly warm current meet and marine life is abundant. Visibility is between 8 and 20 meters. Best time of year is in April.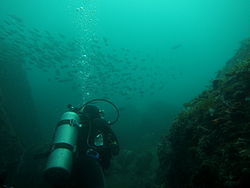 phone: +55 22 2647-5375

address: Rua José Augusto Saraiva, nº 2 Ilha da Draga

Dive center with good equipment and bilingual instructor (Santiago). Offers a one day tour for certified divers including two immersions and some snacks. R$150
Go next