Cachoeiro de Itapemirim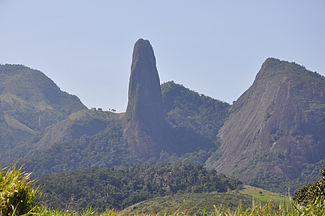 Cachoeira de Itapemirim
is in southern
Espírito Santo
.
Get in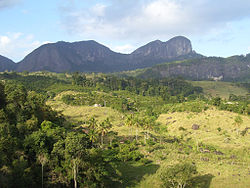 See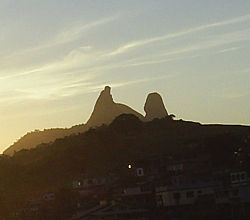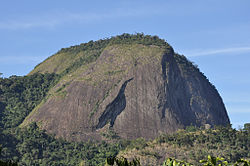 Emu RockAt a certain time of day, a protrusion in the rock form the perfect shape of an emu.

Itabira Peak715-meter granite formation.

Monk and Nun

Pedra da Penha PeakHighest point of the city, from which you can see the Atlantic Ocean. There is a forest trail which reaches its summit, passing by a waterfall called Cachoeira Alta.

Roberto Carlos Culture HouseHouse where Roberto Carlos was born and raised. The singer is revered by many older Brazilians as the king of Brazilian popular music. The house was purchased by the city and opened as a museum exhibiting photos and other related curiosities.
Sleep
phone: +55 28 2101-6775

address: Rua Capitão Deslandes, 01 - Centro