California
Perhaps the most diverse of all the fifty states in the
Union
,
California
has a culture ranging from the easygoing surf spots on the beaches of
Southern California
to the glamour of
Hollywood
, and the counterculture and thriving businesses of the
Bay Area
. The state, which is on the west coast of the U.S., also varies greatly in natural beauty, from redwood forests on the
North Coast
to the ski resorts of the rugged
Sierra Nevada
mountains and the harsh desert of
Death Valley
. The largest state in the U.S. by population and one of the largest by area, California boasts world-famous attractions and sights:
Disneyland
, the
Golden Gate Bridge
, the
Napa Valley
wine country, and the tallest mountain in the
contiguous United States
,
Mount Whitney
.
Regions
California is geographically varied, ranging from warm beaches to snowy mountains to fertile farmland to extreme desert. In the middle of the state is the farmland of the Central Valley, which provides produce to the whole country. The conventional wisdom is that there is a huge difference—and also rivalry—between the Southern California area around Los Angeles (or as Californians often say, "LA") and Northern California centered around the San Francisco Bay Area. However, the contrast between the (relatively wealthy) urban coastal areas and the (relatively poor) suburban and rural Central Valley is just as pronounced, if not more so.
Cities

Here are a few of California's major cities.
Sacramento – The laid-back state capital with historic area of the city, Old Sacramento.
– The world's largest Basque population outside of Spain is found here and fine Basque restaurants abound.
Los Angeles – The state's largest city, and 2nd-largest in the nation. L.A. is home to Hollywood, Venice, The Getty Center, and Griffith Park.
– Desert recreation with golf, spas, resorts, casinos, and the famous aerial tramway.
– Balboa Park, Old Town, SeaWorld, San Diego Zoo, and nearby Tijuana, Mexico.
– Golden Gate Bridge, Alcatraz, America's largest Chinatown, cable cars, and Victorian houses
San Jose – South of San Francisco, home of the Winchester Mystery House, and the center of Silicon Valley, which is home to many technology companies.
– A central coast city. The home of the historic Santa Cruz Beach Boardwalk, Mission Santa Cruz, and the Mystery Spot.
– City on a south-facing coast which styles itself, with some justification, as "the American Riviera."
Other destinations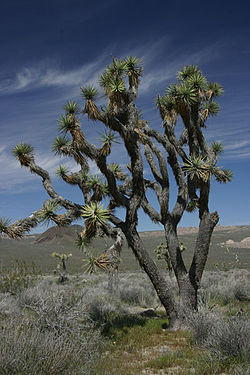 – this world-famous amusement park opened its doors in 1955 and today draws around 16 million yearly visitors. The California Adventure theme park was added in 2001 and provides attractions inspired by the state's scenery and movie industry.
– a deep blue mountain lake, popular for water sports in the summer and skiing in the winter.
– spas, wine tasting, wine tours; the historic heart of California Wine Country.
can be loosely defined as the stretch of coastline between Carmel and San Simeon, and the steep cliffs, rocky coast, churning waves, abundant wildlife, redwoods, and remoteness make it a stunningly beautiful drive.
The is the home of California's oak woodlands and traditionally was a key ranching region in the state. It is adjacent to the San Francisco Bay Area.
National parks
– five remarkable islands (Anacapa, Santa Cruz, Santa Rosa, San Miguel, and Santa Barbara) and their ocean environment.
– a place of legend and a place of trial.
– the Joshua Trees found in the park can be seen in the picture to the right
– witness a brief moment in the ancient battle between the earth shaping forces of creation and destruction.
– stand at the base of a coast redwood and even the huckleberry bushes tower over you.
– these twin parks hold monuments to nature's size, beauty, and diversity.
– one of the first wilderness parks in the United States.
California State Parks
California has many
state parks
, approximately half of which are near urban centers. A few are highlighted below:
– full of the famous giant redwood trees.
is also the home of some of the world's largest redwoods.
Understand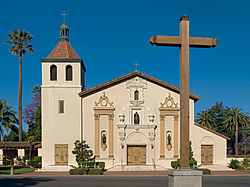 History
Human settlement in California goes back 50,000 years; California was home to thirty different tribal groups prior to the arrival of European explorers in the 1500s and now over 120 tribes are left. The first Europeans were the Spanish and Portuguese, who built a settlement in California, establishing twenty-one missions in California by the late 1700s. Many of these missions survive today, including the one in
Santa Barbara
.
After the Mexican War for Independence in 1821, California became a part of
Mexico
for 25 years until 1846 where it briefly became a sovereign nation before it was annexed by the United States in 1846, and has since then had an image as the "land of opportunity" and the final destination of luck-seekers. In 1848 the discovery of gold in the Sierra Nevada mountains kicked off the California Gold Rush, and California's non-native population surged from 15,000 to over 300,000 within two years. People who moved to California during the Gold rush were often called "49ers", a term that also serves as the nickname of the San Francisco
football
team. California became a state in 1850, and its population has increased steadily since then.
Los Angeles, a city which once boasted one of the longest streetcar networks in the world, boomed through defense contractors and later converted to a "freeway" city after the streetcars were dismantled. The city hosted Olympic Games twice (1932&1984) at times when the Olympic movement was in crisis and the games were largely seen as successes for the city as well as the Olympic movement.
In the post-war years
, California (especially the
Bay Area
) became a hotspot of counterculture, including popular music, the anti-war movement, and the LGBT community.
Today California is the most populous state in the US with over 38 million residents and still growing rapidly. Taken by itself California would rank as one of the world's top ten economies and Californian places like Silicon Valley, Hollywood and San Francisco are known globally and have shaped not only American but world culture. Politically, California is seen as a solidly "blue" state: it has a two thirds majority of Democrats in both chambers of the legislature and often provides the Democratic party with particularly left-wing ideas, especially on social issues. That said, the state actually contains a lot of political diversity, with conservative views prevalent in much of the state outside the densely populated Bay Area and Los Angeles County, particularly in the fertile but relatively sparsely populated Central Valley.
Landscape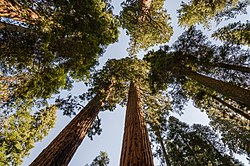 With over 160,000 square miles (411,000 km 2 ) the landscape of California is vast and varied, and the stereotypical beach paradise is only the tip of the iceberg. The state contains extremes in elevation, with
Mount Whitney
at 14,505 feet (4,421 meters) being the tallest mountain in the lower-48 states, while less than 200 miles away
Death Valley
, at 282 feet (82 meters) below sea level, is North America's lowest point.
California's border to the west is made up of a rugged coastline along the Pacific Ocean. The coastal mountains rise up from the ocean and are home to redwood trees in the northern half. The Central Valley bisects California from north-to-south before giving way to the Sierra Nevada mountains, home of
Yosemite National Park
,
Sequoia and Kings Canyon National Parks
and other natural wonders. The southeastern part of California is dominated by desert, which covers 25% of California's total area. The Mojave is a high desert, with elevations ranging from 3,000 to 6,000 feet above sea level. This area receives less than six inches (152 millimeter) of rain each year.
Climate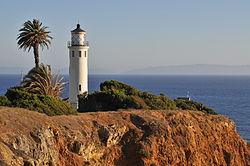 The state's climate varies from subtropical at the coast to the brutal winters of the mountains to one of the world's hottest regions in the deserts. Rainfall is more common in the northern part of the state than in the south, and snow is rare except in the mountains.
The hottest temperature ever recorded in the Western Hemisphere, 134°F (56.6°C) was at Death Valley in 1913, and temperatures regularly exceed 120°F (50°C) during the summer. In contrast, winter temperatures in the mountains can drop below 0°F (-20°C).
Generally speaking most precipitation happens in the winter. California experienced droughts in 2006–2010, and 2012–2017. Some measures were put in place to cut water consumption. You will notice more and more lawns being replaced by drought resistant landscaping and once fertile farms in the Central Valley lying fallow due to lack of water.
For swimming, the Pacific Ocean is surprisingly cold even in July due to currents. September and October are optimal for swimming.
People
California is a very diverse state with many ethnic groups. California has large populations of people of varied backgrounds such as Mexican, Salvadoran, Guatemalan, Armenian, Iranian, Jewish, Chinese, Russian, Filipino, Eastern Indian, Korean, Japanese, Vietnamese, Cambodian, Thai, and Hmong. California also has large populations of African Americans and Native Americans.
Although typically considered to be a liberal state, Californians have a wide variety of political views which tend to vary based on region. The Central Valley,
Orange County
, San Diego, and Palm Springs area tend to be more conservative, while
Los Angeles County
and the
San Francisco Bay Area
are among the most progressive areas in the country.
California is a large and diverse state, with different cultures in each region.
Holidays
California observes all the
federal holidays
, except Columbus Day, and adds Cesar Chavez Day on March 31st (or nearest weekday). However, some cities such as
Coronado
that have a large population of federal workers or military personnel do observe Columbus Day.
Get in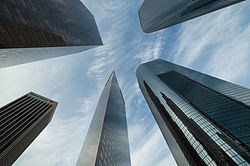 By plane
San Francisco International Airport
(
SFO
) and Los Angeles International Airport (LAX) are the most popular entry points with a wide variety of flights from Europe, East Asia, India, Oceania (Australia, New Zealand, Tonga, Fiji etc.), Latin America and from various cities in the U.S. on a variety of U.S. and foreign flag carriers. To a lesser extent there are also direct flights from the Middle East (Saudi Arabia, UAE, Qatar and Israel) to Los Angeles. They are however also the most crowded and the SFO-LAX route is one of the busiest air corridors in the world causing frequent delays due to congestion. Delays at San Francisco airport due to fog are also somewhat common. If coming from within the U.S. and from Mexico there are other alternate airports in California that are less crowded and may be closer to your final destination. They are:

Los Angeles area – Hollywood-Burbank Airport (Bob Hope Airport) (BUR) in Burbank, John Wayne Airport (SNA) in Orange County (closest to Disneyland & Knots Berry Farm); Ontario Airport (ONT) in Ontario (closest to Joshua Tree, Death Valley and the Inland Empire deserts), and a small airport in Long Beach Airport (LGB) in Long Beach (west coast hub for JetBlue Airlines).
San Francisco Bay Area – Oakland Airport (OAK) in Oakland and San Jose Airport (SJC

) in San Jose; both San Francisco and Oakland airport are now connected to the local commuter-railway network, BART while San Jose is connected by Caltrains at the 'Santa Clara Station'.

Sacramento Airport (SMF

) in Sacramento

Reno Airport (RNO) in Reno, Nevada closer to the Lake Tahoe area than from Sacramento.
Las Vegas Airport (LAS

) in Las Vegas, Nevada closer to Death Valley NP.

Fresno Airport (FAT

) in Fresno, closest to Yosemite NP.

San Diego Airport (SAN

) in San Diego

Tijuana Airport (TIJ) in Tijuana. If coming from Mexico it may be more advantageous to fly to Tijuana on a (Mexican) domestic flight and then cross into San Diego by ground transportation than on an international flight to San Diego, Los Angeles, or other cities further north. From San Diego you can continue north to the San Francisco Bay area, Las Vegas, Phoenix or wherever in the U.S. you are continuing to. See By plane under the "Get Around" section for more information.
By road
All major road entrances (including entrances from other U.S. States) to California have agricultural inspection stations to ensure that some fruits and vegetables do not cross into a region where they may come into contact with the farms in the Central Valley. Often, travelers are subject to border inspection (somewhat strict for domestic travel) and asked if they have been on a farm or are carrying organic matter with them.

By train
Amtrak serves several routes into and out of California. If you are going to Los Angeles from the North, you might have to change to a bus for the last couple of kilometers, as there is only one track railway connection between the Central Valley and the LA metropolitan area (2016), which is also one of the busiest freight lines in the USA. Plans to build a new high speed rail line to link San Francisco and Los Angeles are underway, but completion is not scheduled before the late 2020s.
The following Amtrak routes serve California and terminate in Los Angeles or Emeryville:
Train services are limited to two token lines with hardly any real transport value in Mexico and there are NO passenger rail service to anywhere near the U.S./Mexican border from anywhere in Mexico.

Get around
California is the third largest state of the U.S. by area (after
Alaska
and
Texas
). It compares in size with
Sweden
. However, getting around California can be simple.
By car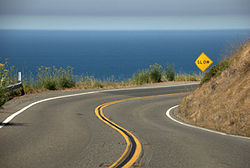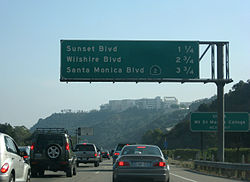 In addition to interstates and US highways, California has one of the most expansive state highway systems in the United States. As with all trips in the United States, a car is usually the best way to get around and see all destinations. However the trip from the northern end of California to the southern end can take well over ten hours. The coast route (State Route 1 and U.S. 101) is much slower and windier than Interstate 5, and GPS travel estimate times may be inaccurate, especially on Highway 1.
Most California drivers are courteous and careful (although speeding is rampant), and the safety and ease of driving in California is comparable to most wealthy countries. Exceptions may be found in the most congested areas of San Francisco and Los Angeles, where road rage and reckless driving are commonplace. Information about vehicle collisions and other non-congestion traffic problems on highways are reported online at https://www.chp.ca.gov/traffic. Traffic congestion is tracked by most online map sites.
Freeway signage (and cautions)
California uses the MUTCD (Manual on Uniform Traffic Control Devices) lane marking system standard throughout the United States, in which dashed white lines divide lanes of through traffic and yellow divides opposing traffic (with single dashed indicating passing and double solid indicating no passing). In many urban areas the lane markings are replaced by Botts dots for additional tactile feedback when crossing lanes.
The network of freeways in major population centers is often confusing and intimidating to those unfamiliar with the area, so having a good map is very helpful. The great majority of exits from freeways are on the right. At interchanges between freeways, in most cases, the flow of traffic continues through the left lanes with the transition to the other freeway being in the right lanes.
At certain freeway interchanges, Caltrans (California Dept. of Transportation) is notorious for posting advance direction signs that do not correctly explain which lanes correspond to which ramps. Additionally, Caltrans does not always post signs warning of upcoming lane drops or merges.
For example, where a freeway has three through lanes and the central lane splits into two lanes, thus resulting in two ramps with two lanes each, the advance signage may incorrectly imply that only the right lane will break off for the upcoming right-side ramp, thus causing visitors driving in the middle lane to merge unnecessarily into the right lane. And the two lanes on the right-side ramp may suddenly merge into each other without any warning.
These issues frequently result in visitors making wild last-minute lane merges. The 2009 national MUTCD is intended to remediate this problem (as seen in California and several other states) by mandating the use of detailed arrows on direction signs that clearly show which lanes split into new lanes at upcoming interchanges, but California has not yet implemented the new MUTCD standard. Thus, one should approach major freeway interchanges in California with caution.
Mile-based exit numbering is in progress but is still very erratic in areas; an exit number may not be marked at all, may be marked on the last directional sign before the exit, or may be marked on the final "EXIT" sign where the exit ramp separates.
Ramp meters
In urban areas, the access ramps to a freeway may have traffic lights for each lane (called ramp meters or ramp metering lights; you'll see warning signs that read "METER ON"). During high-traffic times, the traffic light spaces out the vehicles attempting to merge onto the freeway. Be sure to read the sign below the light as ramps can allow 1 to 3 vehicles per green light. Most ramp meters are for ramps from local roads to a freeway, but some freeway junctions have meters on their ramps too.
Toll roads and bridges
Most highways are freely accessible, although there are a handful of tollways as well as tolled lanes on roads that are otherwise freeways. Most Southern California toll roads have no toll plazas; in most cases, you must have a FasTrak account and transponder - see below - to drive and pay the toll. On the other hand, all major bridges in the San Francisco Bay Area have toll plazas, with tolls charged on traffic in only one direction. All Bay Area toll plazas have cash lanes, except the Golden Gate Bridge (which takes photos of the license plates for non-FasTrak vehicles and bills the owner later). Cash toll lanes are staffed by human toll collectors; California toll plazas do not have "exact change" lanes where drivers may toss change in a basket without stopping.
All California toll roads and toll plazas also accept FasTrak electronic toll collection transponders (aka tags) which can be used throughout the state. FasTrak is not compatible with any other state's ETC system. Going through a FasTrak-only toll plaza lane or toll road without a transponder or (only in some cases) an active FasTrak account with which your car's license plate is registered
will
result in a very expensive ticket.
HOV/carpool lanes
Some freeways have a high occupancy vehicle (HOV) lane on the far left. This lane, also called the carpool lane or diamond lane, is marked by:
a diamond symbol painted on the road surface
signage on the wall separating the two sides of the freeway, with the diamond symbol
a double yellow line on the road surface (only in Southern California)
Some freeway access ramps have carpool lanes too; often, the non-carpool lanes will have ramp meter traffic lights while the carpool lane has none.
In most cases, the carpool lane is only for vehicles with 2 or more persons inside, motorcycles, and clean-air vehicles with
government-issued "Access OK" stickers
. Sometimes, 3 or more persons and/or a FasTrak transponder may be required, so check the signage before entering a carpool lane. Carpool lane restrictions may be enforced 24 hours a day every day, or only when the signage says so (in those cases, it's usually only during rush hour on weekdays).
Carpool lanes in Southern California have limited access points marked by a dashed white line. This is the only point at which a vehicle may legally enter or exit a carpool lane, since you are not allowed to cross a double yellow line.
The minimum fine for unlawful use of a carpool lane is $490.
Traffic safety and law enforcement
All persons in a moving vehicle are required to wear a seatbelt and the driver and all passengers can be individually ticketed for failing to do so. Motorcycle riders must wear a helmet. Cellphone users are required to use a hands-free headset if talking on the phone while driving. Texting by the driver is illegal, as is any action on the phone that forces the driver to touch it more than once (and even single-touch actions are only allowed if the phone is mounted securely rather than hand-held). Unless otherwise signed, right-turns are permitted at red lights following a full stop. If it is raining hard enough to require you to use your windshield wipers, California law requires that your headlights be turned on.
California does not have stationary photo radar cameras to deter speeding like in other countries, and mobile manned photo radar units are rare and still experimental. However, most California police officers do carry radar guns and use them often, and on rural freeways, the California Highway Patrol occasionally flies aircraft overhead to spot speeders and help ground units home in on their positions. Red light enforcement cameras are in use at many urban intersections, but are usually marked only by a single "PHOTO ENFORCED" sign before the intersection. The cameras must obtain a clear view of the driver's face and license plate before a ticket may be issued.
California's laws against driving under the influence of alcohol are very strict; the maximum permissible blood alcohol concentration is 0.08%. All drivers are strongly encouraged to call 911 to report drunk drivers.
California requires disabled out-of-state visitors to apply at the Department of Motor Vehicles (DMV) for a travel placard for handicapped parking. It's valid for 90 days.
Travelers with a non-US driver's license are generally permitted to drive in California. However, travelers who are in California for more than 10 days with some kinds of visas, especially the K-1 non-immigrant visa for future spouses, have run into some difficulties over their place of residence. The DMV refuses to issue drivers' licenses to people with non-immigrant visas, but police have filed charges against some of them for becoming a California resident without promptly obtaining a California license – the very license that the State refuses to issue on the grounds that they haven't legally become residents yet. This risk may be reduced by giving your non-California address as your place of legal residence if stopped by police.
Unlike most states, "lane-splitting" by motorcyclists (i.e. riding down the painted lines between traffic lanes) is legal in California and commonly done in heavy traffic. Technically, it's only allowed when traffic is going slower than 30 mph, and motorcyclists are only allowed to go 15 mph faster than the general flow of traffic, but many motorcyclists seem to treat this as more of a guideline than a hard and fast rule. As a result, if you're driving a car, take extra care to watch for motorcycles when changing lanes on a major highway.
Major highways
Here are some important highways in California:
Interstate 5: Runs between San Diego, Los Angeles, and Sacramento, then north into Oregon and Washington
Interstate 8: Runs between San Diego and Arizona
Interstate 10: Runs between Los Angeles, the Inland Empire and Palm Springs, then into Arizona and points east
Interstate 15: Runs between San Diego, the Inland Empire, Barstow, Las Vegas, Nevada and points north
Interstate 40: Runs between Barstow, Needles, then into Arizona and points east
Interstate 80: Runs between the Bay Area, Sacramento, Reno, Nevada, and points east
Interstate 405: Loop around the Los Angeles Area
Interstate 580: Connects that San Francisco Bay Area with Interstate 5
State Route 1: Runs up the California Coast between Orange County, Los Angeles, Monterey, the Bay Area, and Fort Bragg
State Route 99: Runs along the California Central Valley between Red Bluff, Sacramento, Stockton, Modesto, Fresno and Bakersfield
U.S. Highway 50: Runs between Sacramento, South Lake Tahoe, Carson City, Nevada, and points east
U.S. Highway 101: Runs between Los Angeles, Santa Barbara, then close to the California Coast to the San Francisco Bay, Eureka and points north
U.S. Highway 395: Runs along the Eastern Sierras, connecting the Inland Empire and High Desert with Bishop, Reno, and Susanville, then into Oregon and points north
Route 66: Now decommissioned, historically connected Los Angeles, the Inland Empire, Barstow, Needles, then into Arizona and points east
By plane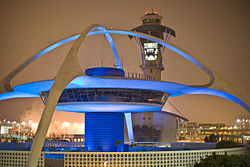 Flying may be a more reasonable option for crossing large expanses of the state.
American/American Eagle
;
United/United Express
,
Delta
,
Southwest
,
Jetblue
,
Jet Suite X (JSX)
and
Alaska Airlines
offer intrastate flights within the state of California. San Francisco is a hub for United and Alaska; Los Angeles is a hub for United, American/American Eagle and Alaska Airlines; and Long Beach is the West Coast hub for JetBlue. The LAX-SFO route is one of the busiest in America which means competitive fares and delays are frequent which is only made worse by the fog that tends to hit San Francisco bay at a regular basis. In addition, the airlines offer flights from different airports in
southern California
in the south; to the
SF Bay area
and Sacramento to the north at competitive rates.
The primary airports served by major US carriers, Volaris (from Mexico) and Aeromexico (from Mexico) in California are in:
The busiest second tier airports are
Fresno
(
FAT
) (nearest to Yosemite NP); Santa Barbara (SBA); and Palm Springs (PSP). There are also flights to Bakersfield, Arcata/McKinley (nearest to Eureka), Monterey, Redding and San Luis Obispo mainly by United Express.

By train
The state's various rail services provide a cheap and reasonably comfortable way to see and get around much of the state without a car. Amtrak operates a few long-distance routes through and out of California, as well as the three Amtrak California routes:
San Luis Obispo-Santa Barbara-Los Angeles-San Diego on the Pacific Surfliner
Oakland/Sacramento-Stockton-Bakersfield on the San Joaquins (which have connecting Thruway bus service to Los Angeles)
San Jose-Oakland-Sacramento-Auburn on the Capitol Corridor
Los Angeles-Santa Barbara-San Luis Obispo-San Jose-Oakland-Sacramento-Redding-(continues to Seattle) on the Coast Starlight
Emeryville (San Francisco connection)-Sacramento-Truckee (near Lake Tahoe)-(continues to Chicago) on the California Zephyr
Amtrak Thruway Motorcoaches connects additional cities and towns to/from the Amtrak (train) network by bus such as Santa Cruz-San Jose; San Francisco-Emeryville; Bakersfield-Los Angeles; Bakersfield-Las Vegas; Martinez-Arcata; Redding-Sacramento; etc.
Amtrak has seen continuously increasing ridership in most of the USA for more than a decade now, and surprisingly enough three of the six most popular Amtrak routes run through California, thus making them a viable alternative to the more often than not congested roads and airports.
In addition, there are several commuter and regional services in the state's metro areas:
There are also light rail systems in San Diego, Los Angeles, San Francisco, Sacramento, and San Jose. Almost all of these systems are being expanded or upgraded to cope with rising ridership, so expect more and better service in years to come.

By bus
The bus is not the most glamorous way to get around the state, but it can be the cheapest. There are fairly frequent service between San Francisco and Los Angeles; San Francisco and Sacramento; and Sacramento and Los Angeles on multiple lines. There are hourly "clocker" buses between Los Angeles, San Diego and/or Tijuana. The bus stations/stops in San Francisco, Sacramento, San Jose and San Diego are all well-located and in separate locations that are not necessary next to or near each other. In Los Angeles the stations (Greyhound, Tufesa, Intercalifornia, El Paso-LA Limousines) are east of the downtown core in the notorious and sketchy 'skid row' area (gentrifying to become the 'arts' & 'fashion' districts). Others (Bolt Bus & Megabus) have stops at either Union Station or Patsaouras Transit Plaza on the opposite side of the tracks from Union Staton, or somewhere nearby (CA Shuttle Bus) instead. Some of the same companies also have additional stops or depots in Santa Monica, North Hollywood, El Monte, Colton and/or East L.A. as well as Santa Ana in Orange County. There are multiple bus companies operating within California and they are:

Bolt BusOffers service between Los Angeles (downtown Union Station & N Hollywood) and the SF Bay area (San Jose, San Francisco & Oakland) on one route and from Los Angeles (downtown Union Station & Ontario) to Barstow and Las Vegas on another.

phone: +1 760 872-1901

Operates 'local' buses along US Hwy 395 corridor between Mammoth Lake, Bishop and Lone Pine in Mono and Inyo Counties in the eastern 'Desert' and the Sierra Nevada parts of the state. They have a route continuing north to Carson City & Reno from Mammoth Lake and south to Lancaster from Lone Pine. The area is not served by Greyhound or Amtrak Thruway buses

El Paso Los Angeles Limousine Express

phone: +1 213 623-2323 and +1 323-265-3232

address: (downtown LA depot) 622 E 6th St

Travels along I-10 between Los Angeles, Indio, Phoenix, Las Cruces and El Paso on one route and on I-15 to Las Vegas & North Las Vegas on another route. They have additional stops in E. Los Angeles, El Monte and Colton on their way on both routes. They also have a second depot at 4425 S Atlantic Blvd in E Los Angeles.

phone: +1 855 626-8585

German bus company to rival Greyhound Lines (First Group); Megabus (Stagecoach Group) and various American and Mexican bus companies in the American market. It connects Los Angeles to Las Vegas, Phoenix, Sacramento, SF Bay Area and San Diego via multiple cities en route in Arizona and California. It may expand to other parts of the U.S. if it is successful. It dominates the German market and has grown rapidly through subcontracting its operations, which has the downside for customers that the buses are not of a consistent style or quality.

phone: +1 415 956-7500

Operates something like a 'hippie' bus that serves as a bus by day with stops to visit different places like a bus tour throughout the day and a RV camper by night in different campgrounds. It offers bus tours and camping trips to Joshua Tree, Yosemite, Death Valley Sequoia and along the coast between San Francisco and Los Angeles. Some of its tours involve a 3- to 5-day round trip from the point of origin such as from San Francisco to Yosemite NP and back while others are one way where the journey starts from one place and end in the other like from Los Angeles to Joshua Tree and end in Las Vegas. Even with round trips it is possible to ask to be picked up or dropped off in different places than the point of origin/return. Others like its 'Hostel Hoppers' or 'Express' are a straightforward bus ride from point A to B. It is one way to combine 'taking the bus' from one place to another and to visit and see remote places without a private automobile.

Greyhound & Curceros-USAGreyhound goes to 100 locations statewide, though these are not all actual stations, some are merely stops. In general, Greyhound serves the same routes that Amtrak does along the main highways. In some cases Greyhound is cheaper, faster, and more frequent than Amtrak.

phone: +1 714 839-3500

Travels between SoCal (San Diego, El Monte, Los Angeles, Westminster); Bay Area (San Francisco, San Jose & Oakland) and to Sacramento on another route from Los Angeles. They also offer service from Los Angeles to Arizona (Phoenix, Chandler and Tempe.

phone: +1 213 629-4885

Connects Tijuana, San Ysidro (just over the border), Santa Ana, Los Angeles, San Fernando, Bakersfield, Fresno, and San Jose/Stockton (route splits/joins in Madero) and several other places in between.

address: on request for hotel pick up/drop off

Operates to/from Las Vegas, Anaheim, and San Diego.

Mendocino Transit Authority (MTA)Travels extensively in the North Coast region along Hwy 1 from Ft Bragg to Navarro River Junction (#65), Point Arena (#75), Bodega Bay and Santa Rosa (#95). Another route from Ft Bragg to Willits, Ukiah and Santa Rosa along SR-20 and US Hwy 101 (Rt #65). Much of the area is not served by Greyhound or Amtrak Thruway Buses off the US Hwy 101 corridor.

MegabusGoes up to Oakland (via S Jose & San Francisco) and over to Las Vegas on two separate routes from Los Angeles. They also have another route from San Francisco to Sacramento & Reno along I-80.

phone: +1 559 733-4408

Regular scheduled service between Lenmoore and Santa Maria through Paso Robles and San Luis Obispo. They also offer day trips to different places for sightseeing and to scheduled events throughout California.

phone: +1 530 233-6410

address: (bus stops) Rite Aide @ 5th & Main in Alturas

Provides public transportation from Alturas and Canby in Modoc County, in the Shasta Cascades, to Redding; Reno, NV; and Klamath Falls, OR on three separate routes.

phone: +1 805 964-7759

Connects LAX to Carpinteria, Santa Barbara and Goleta.

"Cabin"Overnight service to the Los Angeles area (Ocean & Arizona Ave in Palisades Park in Santa Monica) from San Francisco (Bayside Lot @ 1 Bryant St). This is an actual sleeper bus featuring twin size bunk beds with privacy curtains, power outlets, and free wifi.

phone: +1 213 489-8079

Connects Los Angles to Sacramento (via Bakersfield, Fresno, etc); to Salt Lake City (via Barstow, Las Vegas, St George, etc); to Hermosillo (via Phoenix, Tucson, Nogales); San Francisco Bay Area; and to Tijuana (via Santa Ana, San Diego/San Ysidro).

YartsOperates regularly scheduled buses from Yosemite NP (Visitors' Center) to Fresno, Merced, Mammoth Lakes & Sonora on four separate routes.

phone: +1 408 209-0304

Offers services from San Francisco, San Jose, Santa Clara, Oakland and other areas of the state with different travel routes.
By foot
Talk

The California Constitution states that English is the official language of the state of California, but in reality, this rule is treated as a floor rather than a ceiling, and one should regard California as a multilingual state. American English is the main language and
Spanish
is the
de facto
second language, and a knowledge of even rudimentary Spanish is useful in most cities from Sacramento to San Diego. Los Angeles has some of the largest Hispanic populations north of Mexico. The state is highly influenced by Spanish culture, as California was once part of the Spanish empire until 1821, and then of Mexico for a short while after, until ceded to the USA after a decisive US victory in the war between Mexico and the US in 1848. In fact, some of its residents declared it an independent country for about a month (The Bear Flag Republic) in the midst of the Mexican-American War 1846–1848, and many of California's cities were named after saints or phrases in Spanish (such as
Los Angeles
,
San Diego
,
San Francisco
,
Sacramento
, and
San Jose
). Store and street signs are sometimes written in both English and Spanish in major metropolitan areas, and "Spanglish" (a mixture of English and Spanish) is often used and heard throughout the state. Even people with no Latino heritage whatsoever sometimes speak fluent Spanish or use common Spanish-derived expressions when speaking English. Most businesses in California have at least a few employees who are bilingual in English and Spanish. Some restaurants in fact may have a workforce that is more fluent in Spanish than English. Chinese is also spoken throughout California, and areas with a large number of Chinese residents or businesses have Chinese signage.
Japanese
,
Tagalog
,
Korean
,
Vietnamese
,
Hindi
,
Punjabi
, and
Khmer
are also spoken among Asian Californian populations. Big cities like Los Angeles or San Francisco also tend to have communities of essentially any ethnicity imaginable, and there is a good chance you can hear their language and have an opportunity to consume their culture's food. Los Angeles, for example, boasts quite a large Ethiopian neighborhood.
See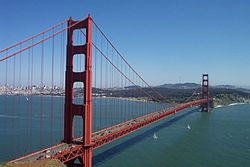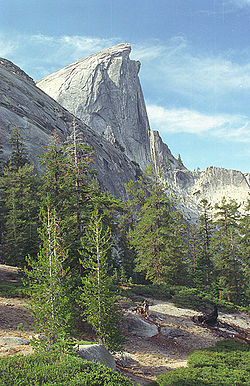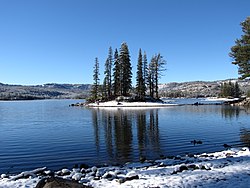 Itineraries
El Camino Real (The Royal Road) — a historic road linking the 21 Spanish missions of Alta California (modern day state of California) offering a fascinating look into California's history
Pacific Coast Highway — tour up and down the iconic California coast, along Big Sur, all the way up to its end where it merges into the US 101, which goes up to Washington state.
Do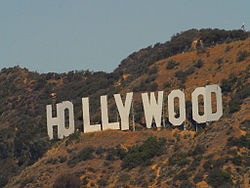 Buy
T-shirts flags and other items with the famous "bear flag" are available virtually everywhere a tourist might wander. Usually US Dollars and common credit or debit cards are the only accepted modes of payment. You might have some luck with Mexican Pesos near the immediate border area, but exchange rates are usually pretty bad. California stores no longer give out free plastic bags, except for fresh grocery produce and meats. Reusable plastic bags cost a minimum ten cents (by law), and many stores sell cloth bags for one or two dollars. Sales tax varies from county to county.

Eat
California doesn't have a very well-defined cuisine of its own, but rather a remarkably diverse food scene defined by its large population of immigrants of varied ethnic backgrounds and its access to one of the most productive agricultural regions this side of the planet. The culinary style referred to as "Californian cuisine" focuses on imaginative fusions of other cuisines, typically with heavy attention to presentation and an emphasis on using freshly prepared local ingredients, and has been somewhat subsumed into the general trend of "New American" cuisine.
Almost any dish you can imagine can be found somewhere in California, with the cuisines of The Americas and Asia heavily represented and those of nearly every other country available to a lesser extent. More "North American" fare includes everything from burger shacks to vegetarian, organic and even completely vegan restaurants; the Californian love for food has left it with one of the most diverse restaurant scenes in North America. The large cities have the most variety, while things get simpler and more meat-heavy as you get more rural.
There are a handful of distinctive California dishes, although most of them have been adopted and adapted throughout the US.
Cobb salad - a cold salad of bacon or ham, chicken, boiled eggs, avocado, tomato, lettuce, and bleu cheese, with a vinaigrette dressing. Traditionally it's chopped fairly fine, but in modern times it's served in a variety of ways, and sometimes with ranch dressing instead of the traditional vinaigrette. It was invented at the Brown Derby restaurant in LA.
French dip sandwich - invented somewhere in LA, the exact location is subject to dispute, but it's a warm sandwich of thinly sliced roast beef on a roll that's dipped into beef broth.
Cioppino - a seafood stew developed by Italian immigrants in San Francisco, it resembles various Italian fish stews but includes local ingredients like chopped Dungeness crab.
The Mission Burrito - a San Francisco tradition characterized mainly by its great size and caloric content, featuring copious amounts of beans and rice in addition to cheese, meat and/or vegetables.
California Burrito - a San Diego specialty, it's a carne asada (spicy grilled steak) burrito, stuffed with french fries.
Santa Maria Barbeque - This is a central coast tradition. It's a bottom sirloin beef roast (the cut is locally known as tri-tip), where the fat hasn't been trimmed. It's suspended high above a hot oak fire, fat side up, so it cooks slowly and the fat melts and tenderizes the meat. It's usually served thinly sliced with tortillas or bread, salsa, onions, avocado, and other side dishes.
Chop Suey - the original "American Chinese" dish was popularized as cheap food for laborers during the California gold rush. While it's increasingly hard to find, many other American Chinese dishes were first created in San Francisco's Chinatown. However, there has been a trend amongst Californians to seek out more authentic Chinese food and you're actually more apt to find classic American Chinese fare like crab rangoon or General Tso's chicken in other states.
Regional chains
California's classic burger chain
In-N-Out
has expanded to states as far east as
Texas
—see
Fast food in the United States and Canada
for more. Outside of fast food, California chains that you'll be hard-pressed to find elsewhere include:
Ike'sCasual sandwich joint with 50+ locations, mostly in California though a few are in Nevada. The menu varies by location, but in general about half the menu has meat and half is vegetarian; many vegetarian options can be made vegan. The sandwiches are filling and flavorful but not excessively heavy.

Three Twins Ice CreamYou can buy their ice cream at supermarkets and convenience stores all over the country, but the ice cream shops are only in California (plus a few new branches in Japan and Korea). Organic ice cream with somewhat distinctive flavors. They usually have a couple of vegan/non-dairy options.
Drink
California is known for its fine
wine
and gourmet beers.
Napa
,
Sonoma
and
Mendocino
are premier wine districts north of San Francisco, but there are others in the Central Coast region and even the San Diego region where suitable microclimates have been found. The inland Central Valley region has hotter summers and traditionally produced inexpensive bulk wines, but quality has been improving with winemaking innovations.
Californians tend to view wine as a natural accompaniment of food or socializing, overlooking its alcoholic content more easily than with distilled spirits. However police crackdowns on drinking and driving are increasingly severe with roadblocks and random checks. Conviction for driving with a blood alcohol level over .08 percent is likely to bring serious legal and financial consequences. Drivers with lower blood alcohol can still be convicted for
DUI
(driving under the influence) if they fail field sobriety tests such as walking a straight line. You must be 21 years of age to drink any alcoholic beverage. Underage drinking is taken very seriously so if you are in a club or bar and appear to be under 30 you should be ready to present identification showing your age.
For beer, California also has a lot of microbreweries. Sierra Nevada, in
Chico
, is one of the biggest microbreweries in North America. In the
Central Coast
the midsized brewery Firestone Walker in Paso Robles is a good addition to the local wineries in the area. In
San Diego
, Stone Brewing Company offers a great variety of beers that can be purchased throughout the state. There are over 200 microbreweries in California.
Stay healthy
Air stagnation
Occasionally, there will be an
advisory
issued for air stagnation, which is a phenomenon involving an air mass that cannot move and therefore stagnates over an area for an extensive period of time. Air pollutants can cause breathing difficulties for those with existing respiratory conditions.
If you have a respiratory condition, refer to the
National Weather Service
website on air quality to see if any such advisories have been issued for the areas you might visit.
Disease
Like many western states, California has had cases of
hantaviral pulmonary syndrome
, 42 confirmed cases in the state since 1993. Realistically, however, hantavirus is of very little concern to the traveler; but sensible precautions should be applied. Do
NOT
venture in a wild animal's den or handle any dead animals; particularly rodents, as rodents seem to be the primary vector of the illness. There is no cure for the disease, treatment mainly consists of supportive therapies. The main defense against the virus is prevention.
Stay safe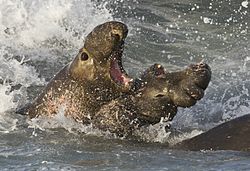 California-Mexico border
Due to California's proximity to the international boundary with Mexico, visitors should be cautious while in areas near the border.
Beware Customs and Border Patrol (CBP) checkpoints and patrols. CBP is legally allowed to stop you or your vehicle solely in order to inquire about your citizenship and residency status within 100 miles of any international border (in this instance, the US-Mexico border). Non-whites, and especially Latinos, should expect to be profiled, targeted, and harassed by these government agents.
Know where you are at all times, follow good safety procedures and use common sense when making decisions.
Do not pick-up hitch hikers.
Keep valuables, including spare change, out of sight and lock your vehicle.
Avoid traveling in well-marked but unofficial "trails."
Avoid hiking or camping in areas of major border activity. If you are visiting a national or state park, consult park staff to help plan backcountry travel in safer areas.
Crossing the border
Thousands of U.S citizens visit the state of Baja California, Mexico from California every year with the majority of travelers returning from an enjoyable experience. However, a minority of travelers do experience difficulties and serious inconveniences while traveling to Mexico. Before traveling to Mexico, ensure that you have the proper documentation and are familiar with the recommendations for foreign travel from the
U.S. Department of State, Bureau of Consular Affairs
There are six border crossings between California and Mexico: two between San Diego and Tijuana, one between Tecate and Tecate, two between Calexico and Mexicali, and one between Andrade and Los Algodones. The United States operates a consulate-general in Tijuana and a consulate in Mexicali. Mexico operates Consulates in Calexico, Fresno, Los Angeles, Oxnard, Sacramento, San Bernardino, San Diego, San Francisco, San Jose and Santa Ana.
Crime
The usual inner city crime can be found in the worst parts of
Los Angeles
,
San Francisco
, and
Oakland
. Central Valley cities, such as
Sacramento
,
Stockton
, and
Fresno
also have gang problems. Northern coastal cities such as
Eureka
have an ongoing problem with significant drug activity, primarily the prevalence of methamphetamine, and property crimes. However, most California cities are very safe. As long as you take basic precautions against petty crime and stay out of obviously run-down neighborhoods, you will probably have a safe and pleasant visit. Be smart and you will be safe.
If you are traveling along the
Pacific Coast Highway
or
Highway 101
, you may notice there are a substantial number of hitch-hikers along the way. Do
not
pick up hitch-hikers.
Drugs
are illegal in California, with the noted exception of
marijuana
. Adults 21 and over are now allowed to possess, use, and cultivate small amounts of marijuana, so long as it is not consumed in public or possessed on the grounds of a school or day care center. Legal dispensaries (except for those licensed for medical use) have not yet been established, but adults in California are allowed to share up to 1oz of marijuana flowers or 8 grams of concentrate. Marijuana is still illegal under federal law, so do not carry marijuana past state lines - even to another state where it is legal - as this will be considered drug trafficking and subject to harsh punishment.
If you find yourself in an emergency situation (of any kind), dial
9-1-1
on your phone or from any (available) phone. It is a free call from a payphone.
Earthquakes
Earthquakes
that are large enough to cause extensive damage are rare, but remain a matter of reality for the state. The biggest dangers in an earthquake are falling objects and windows which shatter explosively. In the event of an earthquake, face away from windows and hide under any sturdy table or desk that may be available. If you are indoors,
do not run outside!
Falling building facades are more likely to cause severe injuries than anything inside. Contrary to popular belief
do not stand in a door frame
it is not safe at all, this is merely a myth. You're more likely to get your fingers caught in the frame from all the shaking and swinging of the door than gain protection from a falling object. If outdoors, stay away from buildings and stay out from under power lines.
Deserts
Along the southern most border of California-Nevada, as well as the border of California-Arizona, California has elaborate desert landscapes which extend into the south central regions of the state; the most famous (or infamous) being the region known as
Death Valley
, where several tourists and hikers have indeed met their fate while exploring the region.
If you are planning on traveling or hiking into these locations,
follow desert survival guidelines
. Be sure to take plenty of water (at least one gallon per person, per day), sunscreen and wear light clothing. Let someone know where you are going and when you expect to return.
Be sure to have a full tank of gasoline prior to traveling by car into these regions, as many desert locations are extremely remote and without any services for several miles (in some cases nearly 100 miles). To break down in these regions could be extremely unpleasant in the best case scenario, tragic in the worst.
Also, it is best to hike during the earlier part of the day, as thunderstorms tend to develop suddenly during the afternoon. In the event you encounter inclement weather conditions, seek high ground immediately! Thunderstorms can cause flash flooding in canyons and other low-lying areas.
Tsunamis
The incidence of earthquakes in California raises the concern for potential threats of tsunamis. Though tsunamis occur very rarely, a great deal of California's coastline is in a tsunami zone. For more information on the state's hazard assessment, visit the
NOAA Center for Tsunami Research
website.
Wildfires
Wildfires are quite common between May and October. Take a few precautions – clear the area around campfire pits/rings in campgrounds, never leave flames unattended (even artificial ones), avoid weapon use in dry areas. The strongest impact from fires is smoke. Smoke affects areas dramatically exceeding the size of the root fire. Travelers with respiratory issues should consult visitor information sites before visiting areas where fires are occurring.
Mudslides
Unfortunately, fire season leads directly into the usual rainy season, and hilly areas where the vegetation has burned are particularly vulnerable to destructive and sometimes deadly mudslides. Heed any evacuation warnings that are issued.
Wild animals
Bears
are found in the Sierra Nevada and all neighboring parts of the state. They're rarely dangerous, but should never be approached. If you are camping, you need to ensure that food, food waste, and other scented items such as soap and toothpaste are secure from them.
Mountain lions
are rarely seen, but live in all mountainous parts of the state and once in a while attack humans. If you see one, yell and wave your arms to make yourself appear as large as possible.
Coyotes
are quite common, even in relatively populated areas like the Hollywood Hills. They pose little danger to humans, but will attack dogs, cats and other domestic animals. Many animals, most notoriously bats, can carry rabies. When hiking, watch for
ticks
, which can carry Lyme disease, and
rattlesnakes
. California is home to 2 potentially deadly species of spiders - the black widow and the brown recluse - if you don't go poking around abandoned structures and woodpiles, you're very unlikely to encounter them. If you're bitten by any animal, seek immediate medical attention. Shark attacks have happened once in a great while at California beaches, and deadly sharks such as great whites do roam the California coast, but unless a shark has been repeatedly sighted by a specific beach (the local media will broadcast warnings) this is an extremely remote possibility.
Poisonous plants and mushrooms
Poison oak
can be found almost anywhere in the state, but is particularly common in Southern California, the Central Coast, the Bay Area, and any Coast Redwood woodlands. It's toxic throughout the year, even during the winter when it's lost its leaves. Sensitivity varies by individual, but many people can end up with a very nasty, blistering rash by contacting it. See the linked article for treatment options. California is also home to several
lethal
varieties of
mushrooms
, which can be particularly dangerous to would-be gatherers because some of them resemble edible varieties found elsewhere in the world. Even if you're an expert on mushroom varieties where you live, don't assume you're safe gathering them in California.
Respect

California is filled with a very diverse group of people. Northern and Southern California have notably different cultures, while the rural areas in the Central Valley and Eastern portions of the state differ even more significantly. Sensitive topics include immigration, race, gay rights, water rights, land-use, and politics. Los Angeles and the San Francisco Bay Area are especially well-known for being some of the most politically liberal areas in the US, and continue to serve as some of the world's major centers of counterculture. Conversely, parts of California, particularly the Central Valley, are among the more conservative parts of the US. Of course, it's unwise to assume any individual's political leaning based on where they live.

Go next
Arizona – Home to the Grand Canyon, Arizona borders California to the southeast across the Colorado River.
Nevada – California's eastern neighbor is best known as the home of Las Vegas, although towns such as Reno and Carson City are also good day-trip opportunities for visitors wanting to explore the Silver State.
Oregon – Sharing a border to the north, Oregon is home to impressive mountains and extensive forests.
Hawaii – Many visitors to America's fiftieth state depart through California on their journey across the Pacific.
Baja California – Those traveling across the border to Mexico can visit some of that country's most impressive sea and landscapes.