Campinas
Campinas
is a city in
São Paulo state
,
Brazil
, and the core municipality of the
Grande Campinas
, a metropolitan area with 2.8 million people, the second largest in the state after
Grande São Paulo
. Campinas is a major center of industry, services and research, holding the 11th highest GDP of Brazil and being responsible for 15% of all scientific research of the country. The city is home to State University of Campinas (UNICAMP), considered (QS Ranking 2012) the second best university of the country and the third best of Latin America.
For a visitor, besides the obvious business/academic opportunities, Campinas offers the shopping, gastronomy and nightlife typical of a large city, but with ease of access to the beautiful landscape and the scenic towns of the Mantiqueira mountain range. Campinas also hosts a considerable historical heritage from the late 19th century, associated with the properity of coffee farming during this period.
Districts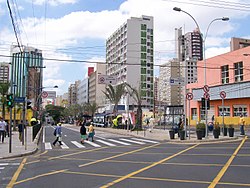 The main district of Campinas contains two high-rise areas: Downtown, the oldest part of the city and main shopping area and transport hub, and just next to it, Cambuí, an affluent neighborhood with several restaurants, bars and hotels. The rest of the main district is mostly composed of low-rise suburbs of different social profiles, with points of interest relatively spread.
Sousas and Joaquim Egídio, adjacent to each other, offer lots of nature and a charming historic center. Several gated communities have also popped up in this area.
Barão Geraldo is the district that contains UNICAMP, plus several companies and research centers. It is basically a collection of calm suburbs, but with good infrastructure of commerce and services, and a substantial number of restaurants and bars.
Nova Aparecida is a more industrial/suburban district and should not be of interest to a visitor.
Understand
Campinas is certainly not a main tourism destination, attracting more business travellers, international students and research visitors than conventional tourists. It offers however a number of interesting things to do for the casual visitor, such as exploring the city's coffee farming heritage and its lively nightlife.
History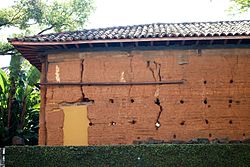 Campinas started as a simple outpost for Portuguese settlers on 1774. It become a municipality on 1797, with the name of
Vila de São Carlos
. The city grew and prospered in subsequent decades with sugarcane farming, followed by coffee farming by the end of 19th century. After the decline of the coffee farming, Campinas started to re-emerge after the 1930s by means of industry development and more diversified exported-oriented agriculture. It eventually became the center of
Brazil
's major important industrial areas, which includes nearby municipalities such as
Paulínia
,
Americana
and
Valinhos
, collectively forming the Campinas metropolitan area. The creation of State University of Campinas (UNICAMP), in 1966, also resulted in the city becoming one of the country's most important centers of research and technology, hosting several research institutes and technology startup companies.
Culture
Campinas' culture can be described as a mix of the urban, cosmopolitan
São Paulo city
and the rural,
caipira
culture of the
countryside of the São Paulo's state
. The city's many bars and clubs play international pop music as much as
sertanejo
music. Demographically speaking, Campinas is similar to São Paulo, with a strong
Portuguese
and
Italian
heritage as well as a sizeable population of descendants of
Japanese
as well as migrants from the
Northeast
of Brazil.
Get in
By plane
Campinas has its own an international airport, but many international and domestic visitors arrive from
São Paulo
's airports.
By Viracopos International Airport
To arrive from the airport to the city, one can use the following options:
TaxiTaxi prices from the airport are either by meter or by fixed price according to the destination. Fixed prices are not mandatory - taxi users have always the option of choosing to use the meter, but generally there is not much difference between both. By fixed price, as of Oct 2015, a trip to UNICAMP would cost R$ 141 (flag 1) or R$ 181 (flag 2). To the intercity bus terminal , R$ 81 (flag 1) or R$ 103 (flag 2). The full list of destinations can be found in the EMDEC website.

Local busThe cheapest option. Line 193, that has a 30 minutes time delay and cost R$4,50, this line stops at the main Campinas streets and at the main local bus station, from which you can get buses to other points of the city and to other local bus stations without extra cost.

phone: +55 19 3234-1000

The shuttle bus operated by LiraBus is a cheap option and good if you have luggage. It stops at Largo do Pará Square (city center) and at the intercity bus station, where you can get a bus to other Brazilian cities or a taxi.

Rent a carThere are two car rentals at the airport and the prices for economy class cars are close to R$70 a day.
The airports of
Guarulhos
and
Congonhas
are both about 1:40 minutes away by car. Cab trips are somewhat pricey but you can take a shuttle from
Lirabus
that goes directly to Campinas and take about 2 hours. It costs R$40 from Guarulhos, R$35 from Congonhas, and will leave you at Largo do Pará Square, one block from Hotel Ibis, or at Terminal Multimodal Ramos de Azevedo (Rodoviária). From there you can get buses or taxis to other points of the city.
A far less attractive option is to use the Airport Bus Service from EMTU that goes to
Terminal Rodoviário Barra Funda
and stop at
Terminal Rodoviário Tietê
, where you have to take an intercity bus to Campinas. This option is both more expensive and takes a longer time (about 3 hours) than the LiraBus direct bus, so it would typically only be used in an emergency.
By car
From São Paulo, via the SP-330 Anhangüera or SP-348 Bandeirantes highways.
From Vale do Paraíba, via SP-65,Dom Pedro I highway.
From the Macro region of Mogi-guaçu, via SP-340, Adhemar de Barros Highway.
From South (Valinhos and Vinhedo), via SP-91 (Campinas - Valinhos)
From the Macro region of Sorocaba, via SP-75, Santos Dumont Highway)
From the Monte-mor, via SP-101 (Campinas - Monte-mor)
From Valinhos, via SP-83, Anel Viário Magalhães Teixeira
From Indaiatuba, via SP-73, Lix da Cunha Highway (access for the Royal Palm Plaza)
From Morungaba, via SP-81, Estrada das Cabras
From Vinhedo, via SP-324, Miguel Melhado Campos Highway
From Paulínia/Arthur Nogueira, via SP-332, General Milton Tavares de Souza Highway
By bus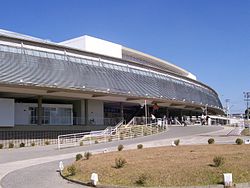 Buses to Campinas arrive at
Terminal Multimodal Ramos de Azevedo
(Rua Dr. Pereira Lima - Centro), in (Botafogo). Bus tickets can even be reserved and purchased by Internet for the main bus companies. You would need to check on the bus station which company serves to a certain destination in particular.
Buses from São Paulo are however quite frequent (4-5 departures per hour) and reserving in advance is seldom necessary. The two companies that operate buses from São Paulo are
Viação Cometa
and
Lirabus
. The ticket costs R$25 and the trip takes about 1 hr 20 min (often more because of traffic in São Paulo).
However,
do not
use such buses if you just want to get to the Viracopos airport (there are buses from São Paulo that go directly to the airport).
By train
The only passenger train operating in Campinas is the weekend touristic ride to and from
Jaguariúna
(see
#Do
section). At some point in the future, Campinas is expected to be linked by high speed train to São Paulo and
Rio de Janeiro
, and by commuter train to São Paulo and
Jundiaí
.
Get around
On foot
Downtown Campinas, containing most of the city's shopping and historical buildings, is a relatively large area but still easier to be explored on foot, given the large amount of traffic. The center of Sousas/Joaquim Egídio is also an excellent area to walk.
Other areas of Campinas don't offer much in terms of sightseeing, but calm, green suburbs like Parque Taquaral, Nova Campinas, and Cidade Universitária (in Barão Geraldo), can offer a nice leisurely stroll.
By bicycle
Campinas has a very limited network of cycleways; there is for instance one that links the center of the Barão Geraldo district with the UNICAMP, and another surrounding Parque Portugal. It is better to cycle in calmer suburbs, with small amount of traffic. Cycling is a popular means of transport for the students of UNICAMP.
By bus
Despite being a city with more than 1 million inhabitants, Campinas does not have any mass rapid transit system, although a Bus Rapid Transit (BRT) system is under implementation. Buses are hence the only option of public transport; check the
EMDEC company website
for routes and itineraries.
As with most large Brazilian cities, buses are confusing, and can be overcrowded and slow (as they often get stuck in traffic), but they are relatively frequent and reach practically everywhere.
Although it is not easy to find where are the bus stops and which bus to catch, people on the street will be glad to help if they can understand you. There are several main bus terminals, where you can transfer from one line into another. Some urban buses even go to neighbor cities as Jaguariúna and Paulínia.
Campinas has adopted a prepaid smartcard for paying buses, the
Bilhete Único
, that allows you to take multiple buses in a 2-hour period paying only a single tariff (R$3,30 as of May 2013). A visitor can obtain a
Bilhete Único
for free in the main bus terminals, by bringing an identiy document and charging as little as R$9,00 (two tariffs).
By car
If driving a car, be aware that some avenues have been converted to one-way streets to form a ring around downtown. Sometimes it can be tricky to find your way back and be careful not to get into the wrong way on one of those avenues.
After 22:00 until 06:00, some traffic lights are turned off and just blink yellow. Don't be scared, this is not effect of a Martian invasion. For safety reasons, you are not supposed to be stopped at red lights late at night.
Be aware, however, that during normal hours red lights and speed are enforced by cameras everywhere in the city, so stick to the speed limits and don't cross red lights.
See
Downtown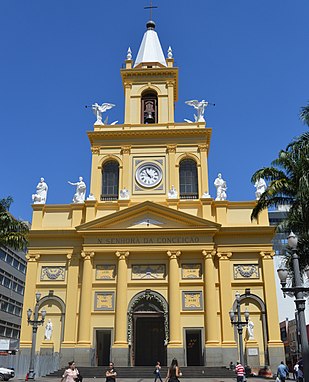 Like many others large Brazilian cities, Campinas' Downtown suffers from urban degradation. However, it contains several buildings of historical and architectural value, many associated with São Paulo state's glorious coffee farming era between the 19th and 20th centuries.
Catedral Metropolitana de Campinas

phone: +55 19 3231-2085

address: Praça José Bonifácio, no number - Centro

Inaugurated in 1883, after more than 70 years of construction. It was finished by the famous local architect Ramos de Azevedo, wWith façade in Neoclassic style, and interiors in Baroque style. It is unique among churches in Brazil, by virtue of being entirely sculpted and carved in dark jacaranda wood.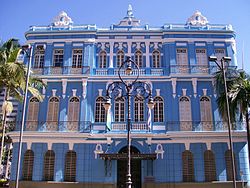 Praça Bento Quirino

phone: 7

This public square is where Campinas was founded, in 1773. It contains the Basílica de Nossa Senhora do Carmo, Colégio Bento Quirino, Jóquei Clube Campineiro, a monument to the local politician Bento Quirino, and the graveyard and monument of the local opera composer Carlos Gomes (some of these are actually in the adjacent Praça Antonio Pompeo).
Basílica de Nossa Senhora do Carmo

phone: +55 19 3231-2327

address: Praça Bento Quirino - Centro

The former central church of Campinas, inaugurated during the foundation of the city. However, a large portion of the building was reconstructed in 1939, giving its current neo-Gothic appearance. Its nicely decorated interior is open to visit 7 days per week (check the website for the time table).

Jóquei Clube Campineiro

phone: +55 19 3232-1680

address: Praça Antonio Pompeo, 39 - Centro

The social quarters of the Campinas Jockey Club, built in 1925 in eclectic style with art nouveau and neo-Renaissance element. The building maintains its original function.
Solar do Visconde de Indaiatuba

address: Rua Barão de Jaguara, 1252 / 1276 - Centro

Built in 1846 in colonial style as a residence for a well-known aristocrat. Now it functions as a public notary.
Solar do Barão de Itapura

address: Rua Marechal Deodoro, 1099 - Centro

Mansion built in 1883, in Renaissance style, as a mansion for a local aristocrat. It hosts a private university.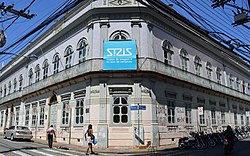 Museu de Imagem e Som de Campinas

phone: +55 19 3733-8800

address: Rua Regente Feijó, 859 - Centro

Campinas' Image and Sound museum, located in a colonial-style mansion built in 1978 for a local aristocrat. Contains one of the few cinemas in the city where it is possible to watch non-mainstream movies.

Capela da Nossa Senhora da Boa Morte

address: Rua Benjamin Constant, 165 - Centro

Small church built in 1978 in Imperial style. It is part of the Santa Casa de Misericórida hospital.

Solar do Barão de Ataliba Nogueira

address: Rua Regente Feijó, 1.087 - Centro

Former aristocratic mansion built in neo-Renaissance style. It was used as a hotel and hosted two cultural centers that eventually were closed down.

Campinas Central Station

phone: +55 19 3705-8000

address: Praça Marechal Floriano Peixoto - Centro

Campinas' imponent central train station and one of the main postcards of the city. Inaugurated in 1872 and deactivated in 2001. It hosts now a (sporadically used) cultural center.

phone: +55 19 3231-3387

address: Avenida Andrade Neves, 33 – Centro

Campinas city museum, that occupies the old factory of Lidgerwood Manufacturing, built in 1868 and deactivated in 1922. It is now a musem dedicated to the history and culture of the city, including the native-Brazilian communities that inhabited the area.

Bosque dos Jequitibás

phone: +55 19 3231-8795

address: Rua Cel. Quirino, 02 - Bosque

A public park and an Atlantic rainforest reserve just adjacent to Downtown. It contains a number of attractions: the Campinas Aquarium, Caso do Caboclo (a historical rural house), the Campinas Natural History Museum, a theater for children, and a minizoo.

Colégio Culto a Ciência

phone: +55 19 3232-3511

address: Rua Culto à Ciência, 442 - Botafogo

School founded in 1873 as private school, which used to be frequented by scholars and aristocrats. Now it is a public school.

phone: +55 19 3234-5600

address: Rua José Paulino, 1829 - Guanabara

A former elastics fabric factory built in 1921 by an important local manufacturer. Now it is a temple of a protestant church.

Antigo Colégio Sagrado Coração de Jesus

address: Rua José Paulino, 1359 - Centro

A female-only catholic school, in eclectic style, built in 1909. The school has transferred its activities to another building since 1980.

phone: +55 19 3736-3400

address: Praça Doutor Toffoli, 28 - Centro

Built by the Italian community as a cultural and recreation center in 1881, becoming a hospital in 1918.

Escola Estadual Carlos Gomes

phone: +55 19 3231-3033

address: Av. Anchieta, 60 - Centro

A large public school constructed in 1903, and maintaining the same function. As of April 2013, it is in terrible condition; the state government has promised to restore the building.

Palácio da Mogiana

address: Av. Dr. Campos Sales, 427 - Centro

Palace in eclectic style built in 1910 to be the headquarters of Companhia Mogiana de Estradas de Ferro, a rail company. The company ended its activities in 1972, so the palace is now, together with the Campinas Central station, a memory of the rail transport in the region.

Igreja de São Benedito

address: Rua Cônego Cipião, 772 - Centro

Church built in 1885 in neoromantic style, intended to be a catholic temple for Afro-Brazilian slaves. The church was finished just a bit before the end of slavery in Brazil. In front of the church is the "Mãe-Preta" statue, constructed by freed Afro-Brazilians.

address: R. José Paulino, 479 - Centro

Built in 1909 by the Catholic Church as a school for poor children. It stopped functioning as a school in 1994, and now it hosts charity and social work, still aimed at poor children.
Main district suburbs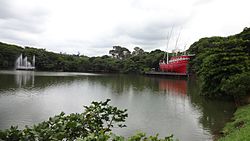 Parque do Taquaral

phone: +55 19 3705-8000

address: Av. Dr. Heitor Penteado, no number

Excellent place for exercising, it is a favourite local spot for running, walking or ridding a bike. It is a very popular place among families and well recommended for kids. It contains a number of attractions:
Lagoa do TaquaralThis lake is also known as Lagoa Isaura Teles Alves de Lima.

Electric TramThe park has 3 km of track that carry four historic trams that served the city from 1912 to 1968.

Beethoven AmphitheaterThis 2700-seat conch-shaped amphitheater is a replica of the one in New York City's Lincoln Park.

phone: +55 19 3252-2598

Look for the pyramid-shaped building
Largo do Café

address: Av. Dr. Heitor Penteado, no number

This nice wooded park is a nice spot for birdspotting, a relaxed stroll, or a quiet read. It also contains the coffee museum:
Museu do Café

address: Av. Dr. Heitor Penteado, 2145

Here one can learn about the history of the city and São Paulo State, the products that were cultivated and how they impact the state's (and nation's) economy and politics, and especially about the people who made it possible: slaves, immigrants and their descendants.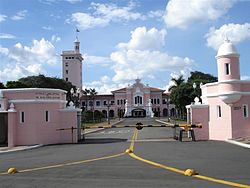 phone: +55 19 3744-2042

address: Av. Papa Pio XII, 350 - Jardim Chapadão

A school for Army recruits, it is an impressive construction with beautiful colonial architecture. Visiting the interior of the facility, however, is only possible under appointment (check website for available times). Visiting the annex church does not require appointment, though.

Casa Grande e Tulha

address: Rua Arlindo Joaquim de Lemos, 1300 - Jardim Proença

Remnants of Campinas oldest coffee farm, finished in 1830.

Capela Santa Cruz

address: Praça XV de Novembro - Cambuí

The oldest surviving church of the city, in colonial style, built in an unknown date in the 18th century — it is older than the city.

Liceu Salesiano Nossa Senhora Auxiliadora

phone: +55 19 3744-6800

address: R. Baronesa Geraldo de Resende, 330, Guanabara

Built in 1897 by the Catholic church, it is an impressive construction and reputedly one of the best private schools of Campinas.

Monsenhor Emílio José Salim Ecological Park

phone: +55 19 3252-9888

address: Rodovia Heitor Penteado, km3 - Vila Brandina

This 247-acre park used to be part of an old coffee farm called "Mato Dentro". Landscaped by the renowned Brazilian landscape designer Burle Marx, it has the "Casa Grande" (Big House) museum, housed in what used the be the farm owners residence. You can see the disparities of the lifestyle of the farm owners and workers, as well as the local environment and ecology. You can also walk one of the many trails or take advantage of the sporting facilities, such as courts, fields and playgrounds. On Sundays there is an organic agriculture fair as well.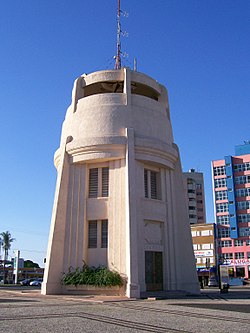 Castle Tower

phone: +55 19 3241-6931

address: Praça 23 de Outubro

A 27-meter castle-style water tower with an observation deck on top which provides fine views of much of the city.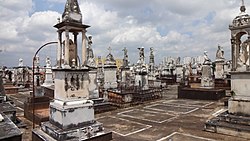 Cemitério da Saudade

phone: +55 19 3734-6178

address: Avenida da Saudade, 1880 - Ponte Preta

Founded in 1880, this historical graveyard contains several sculptures of international artists, and graves of several famous campineiros. A must-visit is the Monumento aos Heróis de 32, a mausoleum containing the remnants of 34 campineiros who died in the Constitutionalist Revolution of 1932.
Sousas and Joaquim Egídio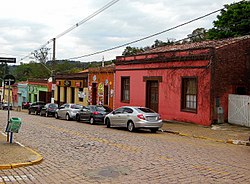 Sousas CenterThe cozy district center of Sousas, around Rua Cel. Alfredo Augusto do Nascimento next to the Atibaia river, is an attraction on itself, with brick roads and several constructions from the coffee farming era (late 19th/early 20th century), like the Capela São Sebastião (constructed in 1889), the Igreja Matriz de Santana (1894), the subprefecture building (1912).

Joaquim Egídio CenterThe district center of Joaquim Egídio is at Av. Dr. Heitor Penteado, a bit further from Sousas. It is small but charming area, also filled with historical constructions, like the Capela de São Joaquim e São Roque (constructed in 1870).

Serviço de Saúdr Dr. Cândido Ferreira

phone: +55 19 3758-8600

address: Rua Antônio Prado, 430 - Sousas

Psychiatric hospital founded in 1924.

Capela de Santa Cruz

address: Near Av. dos Expedicionários 91 - Sousas

Simple wooden chapel built in the end of the XIX century. Not to be confused with the church of same name in Cambuí.
Observatório Municipal de Campinas Jean Nicoli

phone: +55 19 3298-8566

address: Monte Urânia, Serra das Cabras, Joaquim Egídio

An astronomical observatory open to visitors during Sundays, offering expositions, telescopic views and other activities.
Barão Geraldo
phone: +55 19 3749-7200

address: Rua Mata Atlântica, 447 - Bosque de Barão

A large Atlantic forest reserve, with 2,5 million square meters. It contains some trekking options and a butterfly zoo.
Do
Campinas-Jaguariúna steam locomotive ride

phone: +55 19 3207-3637

address: Rua Dr. Antonio Duarte da Conceição 1.500

Tourist steam locomotive ride starting at the historical Anhumas train station towards the Jaguariúna train station, in Jaguariúna. Only on weekends. Call or send an e-mail (in Portuguese) for prices, exact departure and return times.

Ciclofaixa CampinasLike São Paulo, during Sundays and holidays several exclusive cycling lanes are open in Campinas. However, in Campinas these temporary cycling lanes remain open only until 13:00. There are two routes: the first links Lagoa do Taquaral (north) to Largo do Rosário (Downtown), and another links Parque Linear do Capivari (Downtown) to Bosque Augusto Ruschi (southeast). Check the website for maps and other information.

phone: +55-19-98100-8806

Carlos Enrique conducts ornithological tours in Campinas or in and around São Paulo State.
Sports
Estádio Brinco de Ouro da Princesa

phone: +55 19 2136-3400

address: Av. Imperatriz Dona Tereza Cristina, 11 - Jardim Proença

Stadium of the Guarani football team, with capacity for 32,341 people.

phone: +55 19 2101-7200

address: R. Antônio Francisco de Andrade, 1900 - Jardim Proença

Stadium of the Ponta Preta football team, with capacity for 19,728 people.
Theater and culture
For a city of its size, Campinas is somewhat underwhelming in terms of cultural options, mostly due to the proximity to São Paulo, that tends to get the most relevant performances and expositions. Theatrical performances are mostly in Portuguese; check websites such as for a list of ongoing performances in the Campinas metro area.
Buy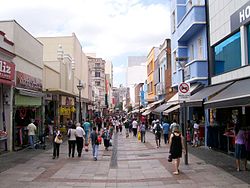 DowntownDowntown Campinas is the main shopping area of the city, and you probably can find cheaper products here than in the suburbs or shopping malls. A good place to start your shopping is the pedestrianized Rua Treze de Maio (where the Catedral Metropolitana sits), that contains all major chain stores like C&A, Pernambucanas and Americanas. Downtown streets shops are typically open M-F 08:00-19:00, Sa 08:00-17:00. During December, before Christmas, working hours are generally extended.

Central Market

phone: +55 19 3232-3679

address: Av. Benjamim Constant, Praça Carlos Botelho - Centro

Nice place to find exotic food and to feel the charm that Campinas had in its past. It is downtown close to two main bus stations, which takes some of this beauty away but makes the local easily accessible. It is a great spot for people watching.

phone: +55 19 3232-4168

address: Praça Imprensa Fluminense, no number - Cambuí

The art crafts fair now is officially called "Feira de Arte, Artesanato, Antiguidades, Esotéricos e Quitutes de Campinas" but with such a long name, all the locals still call it by its old and more charming name: Feira Hippie. The fair started in the 1970s and since then a lot has changed: its location, size, and products, and today actual hippie vendors are rare. This is a must-do in Campinas. It is possible to buy all kinds of arts and crafts: paintings, jewellery, clothes, house articles, shoes, bags, etc. The food section is an amazing trip through local and Brazilian cuisine: pasteis (fried dumplings), empanadas, and pies share space with regional food and as well as dishes brought by immigrants and fully adopted by the Brazilians, such as yakisoba and sushi.
Shopping malls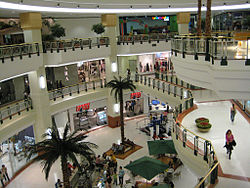 Like any decent-sized city in Brazil, there are a number of American-style shopping malls, typically including a food court, movie theater, and a variety of shops.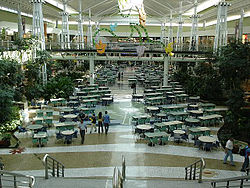 phone: +55 19 3756-7500

address: Av. Guilherme Campos, 500 - Jardim Santa Genebra

A very popular mall, not only for Campinas's citizens but for the whole region- tour buses arriving with visitors from neighboring cities is not uncommon. You can find pretty much anything you need in the almost 400 stores, but come prepared to walk. There are around 40 options of places to eat, 15 movie screens, bowling alley, gym and night clubs. If you are not inclined to crowds, try to avoid visiting it during weekends and holidays. Kids love this mall, where they can play in the themed resting places. The area where the mall was constructed was part of the Santa Genebra forest and some of the centenary trees that were cut down or found dead during construction were preserved through chemical processes and are now exhibited inside the mall. It is routine to see people taking pictures with the dead trees as background since the artist who worked on them really did an amazing job.

phone: +55 19 3241-1071

address: Avenida John Boyd Dunlop, 350 - Jardim Aurélia

Shopping mall of more modest size, located not far from the city center. With 133 shops.

phone: +55 19 3728-4000

address: Av. John Boyd Dunlop, 3900

The newest shopping mall of Campinas, the first constructed in the populous Southwest suburbs. With 280 shops.
Eat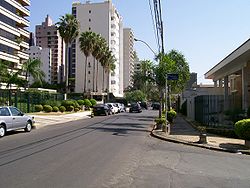 While, like most of the state, Campinas has the fairly typical
paulistano
range of Italian, Japanese, Middle Eastern, and standard Brazilian food, it doesn't have anything much that might be called
campineiro
food. The two most notable things might be the local penchant for arugula salad (
salada de rúcula
) and the local
lancherias'
habit of serving their sandwiches cut into bite size pieces, dubbed the "angel-mouth cut" (
corte boca-de-anjo
). Among desserts, you should not miss the
torta holandesa
(Dutch pie) which, despite its name, was invented in Campinas.
Main district
phone: +55 19 3255-0477

address: Av. Iguatemi, 777

Specializing in Middle Eastern dishes, or the Brazilian equivalent thereof, with esfiha, couscous, baba ghanouj, tabouli, falafel, and other dishes.

Bar do Alemão

phone: +55 19 3254-3148

address: Av. Benjamin Constant, 1969

Restaurant that started in the nearby city of Itu, which is famous for the extra size of everything, the restaurant follows the pattern of the city where it was created. Be sure to ask for the "Parmegiana" the most famous dish in the house: deep fried breaded beef, taken to the oven covered with cheese and tomato sauce, served with rice and french fries.

phone: +55 19 3255-4333

address: Rua Sampaio Ferraz, 175 - Cambuí
Kilimanjaro Galleria

phone: +55 19 3207-3332

address: Rodovia Dom Pedro I, km 131.5

Kilimanjaro Iguatemi

phone: +55 19 3295-0051

address: Av. Iguatemi, 777
Sousas and Joaquim Egídio
Feijão com Tranqueira

phone: +55 19 3298-6682

address: Etr Joaquim Egídio Cabras

Restaurant elected several times as "The Best of the City" for typical Brazilian food, and a visit there evokes the whole experience of countryside Brazil. The house speciality, as the name sugests, is feijão com tranqueira: bean soup cooked with bacon, sausages, sun dried meat and other delicious things. In their backyard, there is a mini-farm, and kids love to see the animals, walk around the lake and play on the playground.
Barão Geraldo
phone: +55 19 3289-6400

address: R. Maria Tereza Dias da Silva, 664 (Estrada da Rhodia)

Hamburguer restaurant.
Drink
While in terms of cultural options, Campinas is not quite what you expect from a metropolis, its nightlife will surely not disappoint you.
Cambuí
is the "city center" of bohemian life, but good bars can be found everywhere, Barão Geraldo including. Campinas'
clubs
, mostly contained in the affluent northern and eastern suburbs, attract crowds from the entire region. The musical scene is dominated by
sertanejo
(Brazilian country music) and electronic music, although there are options for all tastes, including MPB and rock'n'roll.
Main district
phone: +55 19 3308-7416

address: Dona Presciliana Soares, 118 - Cambuí

Part of a large chain of cachaçarias. With 150 types of cachaça, Northeastern food, instrumental music on Tuesdays and Wednesdays, MPB music from Thursdays to Saturdays.

phone: +55 19 3295-3580

address: Rua dos Contabilistas, 8 - Jd. Novo Cambuí

Club specialized in live sertanejo.

phone: +55 19 3256-1325

address: Rua Luís Moretzshon Camargo, 18 - Jd. Santana

Bar and sertanejo club. Serves several drinks based on cachaça.

phone: +55 19 3252-5296

address: Av. Júlio Mesquita, 450 - Cambuí

Corner bar and snack shop with a happy hour atmosphere. If you get hungry, try their celebrated bolinho de bacalhau.

Da Vinci Bar e Restaurante

phone: +55 19 3294-8838

address: Rua Sampaio Ferraz, 503 - Cambuí

Bar that offers lunch 11:30-14:30 and live music after 19:00.

phone: +55 19 3295-6907

address: Rua Sampaio Ferraz , 496 - Cambuí

With live music without extra charge. Serves boca-de-anjo snacks.

phone: +55 19 3367-0719

address: Rua Bento de Arruda Camargo, 270 - Taquaral

Club specialized in electronic music, with three different environments.

GiovannettiThe most famous beer in town, with three locations:
Giovannetti Cambuí

phone: +55 19 3234-9510

address: Rua Padre Vieira, 1277 - Cambuí

Giovannetti Dom Pedro

phone: +55 19 3209-1641

Giovannetti Rosário

phone: +55 19 3231-2830

address: Rua General Osório, 1059 - Centro
Sousas and Joaquim Egídio
Aldeia Santo Antônio

phone: +55 19 3756-7888

address: Rua Xavier Mayer, 80 - Sousas

Club with sertanejo on Fridays and electronic music on Saturdays.

Água Doce Cachaçaria - Joaquim Egídio

phone: +55 19 3308-7416

address: Avenida Dr. Heitor Penteado , 1147 - Joaquim Egídio

The original Água Doce Cachaçaria shop. With 180 types of cachaça and overall 600 types of drinks.
Barão Geraldo
Sleep
Stay safe
Campinas is pretty much similar to
São Paulo
in terms of crime problems. During the day, most of the city is considerably safe - exceptions are the "Crackland" area in the Botafogo neighborhood (Downtown) and some lower class suburbs. Fortunately, the intercity bus terminal has been moved from Botafogo, so there is no need anymore for a visitor to wander this area.
The Downtown area is not safe during the night and should be avoided. Cambuí and most affluent suburbs are relatively safe during the night, but take a cab or drive yourself if you have to walk anything more than a few blocks. If you just want to fool around during the evening, a safer bet is to go to one of the city's shopping malls.
The districts of Barão Geraldo, Sousas and Joaquim Egídio are safer than the main district, but crime does happen and staying alert to your surroundings during the night is always a good idea.
Go next
Campinas is just south of the
Circuito das Águas Paulista
(
Paulista Water Circuit
), a collection of mineral spring towns over the Serra da Mantiqueira mountain range. Even if you are not interested in mineral springs, it is still worth a visit as it is a scenic area with cozy and charming towns, offering also options for radical sports and ecotourism.
Outside the Circuito das Águas Paulistas, there are some other places worth a visit: