Canton (Ohio)
Canton
is a mid-sized city in
Stark County
,
Northeast Ohio
.
Understand
It is best known as the
birthplace of professional American football
, since the Canton Bulldogs were the first professional football team. It is also the home of the Pro Football Hall of Fame, William McKinley Presidential Library and Museum, and National First Ladies' Library. To this day Canton lives and breathes football.
About 20% of Canton residents report German ancestry, and about 10% report Irish ancestry. The influence of these two ancestries can been seen throughout Canton.
Tourist office
Get in
By plane
By car
Interstate 77. Canton can be accessed primarily by I-77 which provides connection to Akron and Cleveland to the north, runs through New Philadelphia and Marietta, Ohio to the south, ultimately running its course through West Virginia and the Carolinas.
U.S. Route 30. Route 30 also runs through Canton. It heads to Wooster in the west and East Liverpool in the east.
By bus
phone: +1 330 456-7323

address: 112 Cherry Ave SE

At SARTA's Canton Transfer Center.

address: 112 Cherry Ave SE

A couple of buses a day from Cleveland, Akron and other cities in Ohio.

GreyhoundA couple of buses a day from Cleveland and other cities.
Get around
By bus
Stark County Regional Transit Authority (SARTA)

phone: +1 330-47-SARTA (2782)

SARTA provides reliable public bus service throughout Stark County. Transfer Centers are in: Alliance, Massillon, and Canton. There is a bus to the Akron/Canton Airport (Route 115) and an express bus between Canton and Downtown Akron (Route 81). Buses on main routes generally depart each stop every hour. SARTA buses run 365 days per year. On holidays, buses run the Sunday schedule. Check website for details. Additionally, Lakefront Lines, a private bus company, operates an office in SARTA's Canton Transfer Center. Lakefront Lines goes through Canton on its route between Cleveland and Charleston, SC.
By taxi
If you want a cab in Canton, or anywhere else in Stark County, you have to call for one. At the
minimum
you should call 30 minutes before you need a ride.
Blue Cab Company

phone: +1 330-546-1793, +1 330-316-4287

Lamry Limousine & Concierge Services

phone: +1 330 433-0020

Yellow Cab Leasing

phone: +1 330 491-4343

address: 4137 Martindale Rd NE
See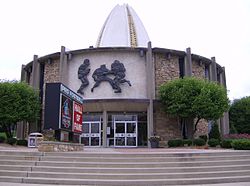 phone: +1 330 453-7666

address: 1001 Market Ave N

Known for collections of watercolors and ceramics.
National First Ladies' Library

phone: +1 330 452-0876

address: 205 & 331 Market Ave. S

The Victorian family home of US Presidential First Lady Ida Saxton McKinley now serves as an educational center on the subject of contributions by the wives of US presidents and other women with significant roles in historical US politics. Call ahead for tour reservations.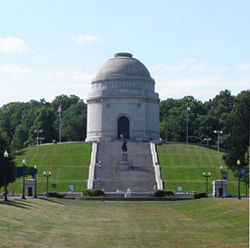 Do
phone: +1 330 454-8172

address: 605 Market Avenue N

The Palace Theatre is a restored 1920s theater. Be sure to look up and check out the "real" sky, complete with stars and moving clouds. Over 300 events are played at the palace each year, from musicals to matinées. On the first Wednesday of every month $1 matinées are shown.

phone: +1 330 452-2094

address: several locations throughout Canton

The Canton Symphony Orchestra has been playing since the late 1930s. The orchestra plays new music, classical music, and showcases soloists. Prices vary depending on concert.

phone: +1 330 966-0169

address: 8319 Port Jackson Ave. NW

This ice skating rink has a NHL sized rink, high school and college games, and open skating, along with lessons on skating.
Annual events
phone: +1 330 453-3782 or +1 330 494-0886

address: 305 Wertz Avenue

Attractions include authentic Italian food, Italian car show, Bocce tournaments.

phone: +1 330 452-0621

address: 305 Wertz Ave
Pro Football Hall of Fame Enshrinement Festival
The
Annual Pro Football Hall of Fame Festival
is the biggest event in Canton each year. These events occur for about 10 days each summer last July to early August.
AFC-NFC Hall of Fame GameThis preseason classic is held annually at Fawcett Stadium in Canton.

Pro Football Hall of Fame Enshrinement

phone: +1 330 458-2048

address: Fawcett Stadium

Timken Grand ParadeThis parade follows a 2.2-mile route and attracts more than 200,000 spectators.

Balloon Classic Invitational/Jackson-Belden Food Fest & Fireworks

address: 6000 Frank Avenue NW (Kent State - Stark Branch)

National Ribs Burnoff

address: Stark County Fairgrounds

Concert and Fireworks

address: Downtown Canton
Itineraries
Learn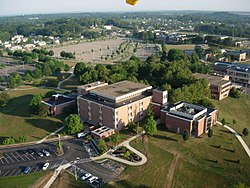 Buy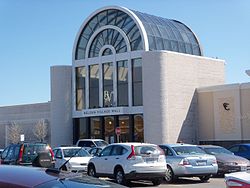 phone: +1 330 478-1438

address: 4000 Tuscarawas St W

phone: +1 330 494-8815

address: 4230 Belden Village Mall, North Canton

Hosts over 110 stores and eateries. Shops in the mall and nearby Park Crossings and Village Commons shopping centers include department stores, shoes and clothing stores.

5th Avenue Flea Market

phone: +1 330 453-3803

address: 3800 Harmont Ave. NW (Rt. 62 and Harmont, near Kmart)

Indoor flea market with about 200 vendors.
Eat
Budget
Sunrise Cafe

phone: +1 330 588-8080

address: 3020 Harrisburg Rd NE (near SR 62)

Diner with reasonable prices for breakfast.

phone: +1 330 454-1259

address: 2749 Cleveland Ave NW

phone: +1 330 455-6306

address: 3323 Parkway St NW

Country Cafe

address: 333 Walnut St E, East Canton

Expresso Pizza

address: 123 Nassau St W, East Canton

Nicole's Family Restaurant

address: 800 Nassau St W, East Canton
Mid-range
phone: +1 330 454-6055

address: 321 Court Ave NW

Baker's Cafe

phone: +1 330 454-0528

address: 1927 Stark Ave SW

While the setting may not be what one would expect, from its location in an industrial area and the plain brick exterior, Baker's has the best steaks in the area.

Napoli's Italian Eatery

phone: +1 330 452-7456

address: 221 Market Ave N

This Italian restaurant is known for its pizza and pasta dishes. Outdoor dining in the summer.

phone: +1 330 456-1766

address: 204 12th St NW

Order a meal "family style" where everyone orders their own meat and shares salad, rice, potatoes and bread. Belly dancers on Fridays.
Splurge
phone: +1 330 453-8424

address: 137 Court Ave SW

One of the more upscale restaurants, be prepared to spend around $100 for dinner and wine for two.
Drink
Drinking beer outside on public sidewalks is allowed in Canton, but only from plastic cups not cans or bottles. Most bars in downtown will sell beers to-go, though there is no discount.
Brewhouse Pub And Grille

phone: +1-330-966-7447

address: 426 Portage St

phone: +1 330 453-2144

address: 2329 Tuscarawas St W

This Irish pub is a local favorite. Harmon's is known for their Irish Fries, potatoes sliced chip-thin, deep fried, and coated with a special seasoning. Harmon's motto, "Good luck, good cheer, good friends!" really describes the atmosphere.

Tozzi's Restaurant of Magnolia

phone: +1 330 866-9878

address: 144 North Main St. Magnolia

Est.1914 Offering steaks, seafood, chicken and pasta. Join family and friends in the heart of Magnolia. Original tin ceilings, fresh roses and white table cloths make Tozzi's classic atmosphere. Full bar and attentive service. Call for reservations. Cash only.

George's Lounge

phone: +1 330-452-0029

address: 229 Cleveland Ave. N.W.

A locally owned bar since 1959, now under new management. MC/Visa accepted.

Lorentz's Diner

phone: +1 330-454-6280

address: 3711 Middlebranch ave NE

Breakfast and lunch. Casual.

Picciano's Martini Lounge

phone: +1 330 454-3800

address: 410 Market Ave N.

Full bar specializing in fresh cocktails, offering finger foods Tu-Sa evenings. Lunch F only. No outside sign.

phone: +1 330 409-0343

address: 120 3rd St NW

A brewery with a restaurant on the first floor and speakeasy in the basement. The speakeasy has an extended line up of draft beers.

phone: +1 330-776-8812

address: 715 2nd St SE

phone: +1 330 754-6770

address: 331 Cleveland Ave NW

A bar and arcade that regularly acts as a music venue.

Mapleton Cider Mill

address: 8720 Mapleton St SE, East Canton

Unpasteurized sweet apple cider. Sales start in late September using an honor system.
Sleep
Budget
Mid-range
Splurge
Cambria hotel & suites Akron - Canton Airport

phone: +1 330 454-5000

address: 1787 Thorn Dr

This hotel offers suites, free WiFi, and airport transportation.

phone: +1 330 966-3600

address: 4191 Glenmoor Road NW

Hotel on a golf course. Stay includes use of facilities, such as the golf course and European spa.
Stay safe
Dial 911 from any telephone for emergency police, medical, and fire services.
Areas that are not recommended for travelers:
Highland Park - Now known as Skyline Terrace - Cherry Ave. south of 14th Street
Newton Zone - Newton Ave. between Tuscarawas and 5th Street
Deuce Block - 2nd St. NE by Harrisburg
Connect
United States Post Office

phone: +1 330 438-6444

address: 220 4th Street SW
Cope
Hospitals
phone: +1 330 452-9911

address: 2600 6th St SW

phone: +1 330 489-1000

address: 1320 Mercy Dr NW
Gym
phone: +1 330 455-4348

address: 2700 Roberts Ave

Open M-F 6AM-10PM; Sa Su 8AM-5PM. This fitness center offers exercise equipment, a track, and an indoor swimming pool, along with other fitness activities. A free pass can be obtained from their website.

phone: +1 330 456-7141

address: 405 2nd Street NW
Laundromat
Bubbles & Bleach Laundromat & Dry Cleaning

phone: +1 330 456-9949

address: 1127 12th St NW

Suds Duds Etc.

phone: +1 330 454-0088

address: 3130 Tuscarawas St W

Suds-N-More Suds

phone: +1 330 492-2387

address: 3102 Cromer Ave NW
Library
Stark County District Library, Main

phone: +1 330 452-0665

address: 715 Market Avenue N

The main branch of the Stark County District Library offers free public computers, although you may have to obtain a library card first. Public WiFi is available without needing a library card.
Newspapers
Go next
Amish Country centered in Holmes County to the southwest of Stark County.
Cuyahoga Valley National Park, . This park is primarily north of Canton, and follows the course of the Cuyahoga River and the historic Ohio & Erie Canal between Cleveland, Akron and Canton. A number of older buildings are preserved here. The Cuyahoga Scenic Railroad, with train cars from the 1940s and 1950s also runs through the park from Cleveland to Akron and Canton. The Canal Byway extends from Lake Erie in Downtown Cleveland through the southern suburbs past Akron, Canton, New Philadelphia and into rural Bolivar and Historic Zoar.
Geauga Lake and Wildwater Kingdom amusement park in Aurora.
Hall of Fame Cycle. Tourists can plan visits to the Rock and Roll Hall of Fame and Museum in Cleveland, Inventure Place (the National Inventors Hall of Fame) in Akron, and The Pro Football Hall of Fame in Canton.
Hartville. About 15 minutes to the north, Hartville offers two flea markets, antique stores and a handful of restaurants.
Zoar Village State Memorial, 2½ miles east of I-77 (exit 93) on State Route 212. It is between New Philadelphia and Canton in Tuscarawas County. Referred to as: The quaintest, most interesting and unique village, in this country. Zoar Village was founded by German religious dissenters called the "Society of Separatists of Zoar", in 1817 as a communal society.
Zoar School Inn Bed and Breakfast take one or two nights for a stay in the historic first school of Zoar. Step back in time circa 1836. Enjoy fireplace and Jacuzzi suites, full gourmet breakfast and explore Zoar Village. +1 216-927-3700