Charente
Charente
is a département in the
Nouvelle-Aquitaine
region of southwestern
France
.
Cities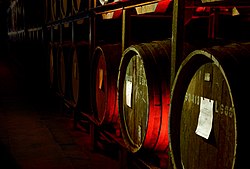 – A 19 th century city with a medieval heart preserved behind ramparts
– A small medieval town, best known for the famous brandy which bears its name. It was also birthplace of François I (1494-1547), a King of France and one of the main instigators of the renaissance in that country
Do
The Charente is navigable from
Angoulême
to the sea. Boats can be rented without a license.