Copenhagen/Vestegnen
Notes on geography
Locals tend to see this as a string of
separate towns, usually called by the name of the nearest S-train
station, but there would not be much point in listing each of these separately in a travel guide, as each on its own has little to offer. Visitors should be aware though, that the suburban nature of this district means that the attractions are far between, and it could take up to an hour in public transportation travelling between Albertslund and Solrød Strand for instance, the names of the "towns" are listed behind the addresses in the listings
Vestegnen
is a suburban district west of inner
Copenhagen
,
Denmark
, mostly build up during the 1970-80s. There is little of general interest to travellers here, but some of Copenhagen's nicest hostels (albeit with a great deal of transportation to Copenhagen's main attractions) and a single top-notch art museum - oh, and 7 km of white beach if you are fortunate enough to run into sunny days.
Get in
Two S-train directions run from the centre of Copenhagen through the district
Lines B to Høje Taastrup runs west through Hvidovre, Rødovre, Brøndby, Glostrup, Albertslund and Taastrup every 20 minutes from early morning till late night, and twice as often most of the day.
Line A to Hundige runs southwest through Åmarken, Friheden, Avedøre, Brøndby Strand, Vallensbæk and Ishøj every 20 minutes from early morning till late night. Line E to Køge stops at Vallensbæk, Ishøj, Hundige, Greve, Karlslunde and Solrød and also runs every 20 minutes from early morning till late night
Approaching the district by train from west or south, you will get off at Høje Taastrup Station and continue by S-train
Get around

The easiest way to get around is by S-train. For destinations between S-train stations or away from the main traffic channels you can take one of the local buses, most of which do not run as frequent as in the central part of the city.
There are taxi stands almost all S-train stations, but it will quite often be that no taxis are available and you will have to call one. Vest-Taxa (+45 43 45 45 45) is usually the fastest in the western suburbs and Taxa Selandia (+45 70 10 66 66) in the far southwestern suburbs. Taxa 4x35 (+45 35 35 35 35) is a good option closest to the central part of the city, but further away some waiting time can be expected.

See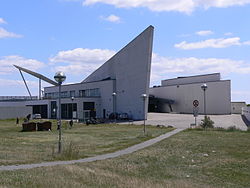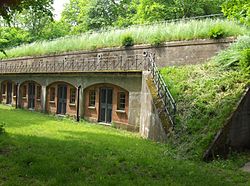 Do
Watch football (soccer) at

phone: +45 43 75 54 79

address: Brøndby Stadion 8

They play in Danish SuperLiga, the top tier of football in Denmark. Games are usually played on Sundays. The stadium, capacity 29,000, is on the western outskirts of Copenhagen, 5 km from the centre.

phone: +45 43 64 17 61

address: Skallerne 14, Albertslund

Features Europe's largest heated outdoor pool, 60 m in diameter, and two water slides, 45 and 60 m respectively. There is also Mini golf, Bocce, basketball and beach-volleyball fields on the large grass area.

phone: +45 46 13 63 18

address: Maglehøjgårdsvej 6A, Hedehusene

Hedeland is a unique and large recreation area, created on the area of an old gravel excavation site. It features a ski hill, Steam railway, miniature railway, amphitheatre with regular open air performances, a golf course, riding area and finally a motorbike racing club.

Ishøj Dyrepark

phone: +45 43 53 72 79

address: Brentevej 40, Ishøj

While hardly worth travelling for, if you are staying in the area, and crave to escape some of the concrete, this green area with grazing deer, Scottish highland cattle, goats and sheep makes for a good small excursion.

phone: +45 40 17 87 07

address: Nybovej 11, Brøndby

A living history museum opened in 1999. The village consists of seven reconstructed houses as they would have looked in the 13th century surrounding a small village pond. There are several workshops with many activities for the kids.

phone: +45 43 64 20 29

address: Ledøjevej 35, Albertslund

A small volunteer community project to reconstruct a Viking village using original construction methods. It is just at the outskirts of a nice forest (Vestskoven) and it is free to peek in, and look around, though it is mainly meant as a living history museum for local school children.
Beaches
There are several good beaches along the coast, such as Brøndby, Ishøj & Vallensbæk strand. The whole area is dubbed
Køge Bugt Strandpark
, and covers 7 km of white beaches, sand dunes, meadows and lakes. It is very popular on warm summer days, but there are usually plenty of space if you look around. Facilities include jetties, toilets and several Kiosks dishing out popular ice creams. During late June to early August there are lifeguards present. Access by any station along the
A
and
E
S-train lines between Brøndby-Strand and Greve stations.
Theaters and concert halls
Expect bands mainly to be Danish bands, and theatrical performances in the Danish language, since none of these venues are really geared for tourists.
phone: +45 4362 5043

address: Vognporten 11, Albertslund

The main concert venue of this district. Almost 100 concerts each year but not much action during the summer. Stages upcoming Danish bands.

phone: +45 43 97 83 00

address: Portalen 1, Greve

A local cultural centre which hosts a concert venue, a gallery, theatre and a café.

phone: +45 36 70 45 00

address: Rødovre Parkvej 130

A community center in Rødovre, with Cinema, Theatre and a Café
Buy
When city planners turned this area of former villages and farmland into unending suburbia (a transformation they now much regret), they turned to their North American counterparts for inspiration, and erected some huge impersonal shopping centers, complete with the usual, characterless chain stores, which leaves the shopping in Vestegnen a bit to be desired. You can find these shopping centers opposite almost every S-train station in the district. The largest of these malls are the aptly named
City2
, a short walk away from
Høje Taastrup
station, with 110 stores and a large cinema complex over 100,000 m², and
Rødovre Centrum
a bit off the main public transport corridors, also with 110 stores.
Eat
Except for Arti'kok you can safely disregard these listings if you are not staying in the district, as there are much better restaurants nearer the city centre.
Drink
Expect to drink with local alcoholics and kids who think Adidas trunk pants are the coolest thing since flavored Vodka. In other words, not really worth it unless you can not be bothered to go all the way into the city centre.
phone: +45 43 63 19 64

address: Brøndby Stadion 28D, Brøndby

A sports pub inside Brøndby stadium, where the name sake club established in 1964, plays. Shows many football and some NFL matches in flatscreen TVs. Free wireless internet.

phone: +45 43453138

address: Hovedvejen 118, Glostrup

While hardly exciting there is not many other clubs in the area, plays mainly 1980s music and current mainstream hits.

phone: +45 36 70 40 36

address: Roskildevej 244, Rødovre

Unless you are looking to score a middle-aged bird wearing too much mascara or a similarly aged guy in a jumpsuit, you might want to give this place a miss. Though some younger guests are there for the entertainment they provide, and just let loose.

phone: +45 36 72 62 60

address: Rødovrevej 260, Rødovre

It is not saying much, but this is one of the better pubs in area. It is best before or after the local ice-hockey team plays their matches, as this is the usual hang-out for their fans.

phone: +45 36472269

address: Hvidovrevej 178, Hvidovre

Yet another local watering hole with football memorabilia on the walls, and relatively cheap beers

Hovsa Bodega

phone: +45 43 96 45 70

address: Seminarievej 1, Brøndby

This place's main claim to fame is as the unofficial pre-game bar of the local team, Brøndby IF, There is a flat-screen television for watching football games and draft beers are available for quite cheap 28 kr a glass.

phone: +45 43600444

address: Greve Midt Bycenter 10K, Greve

A fairly nice place by suburban standards, it even has a selection with foreign beers and is popular with students from the local high school
Sleep
Many hotels located here claims to be near the city centre, for the most part they are outright lying, and the only reason to sleep at these suburban hotels is if you have business or family relations in the area. One exception is the budget listings which are actually good options.
Budget
Mid-range
Stay safe
Vestegnen is generally safe, but since it is mostly known for its ghetto-areas, with a high percentage of residents with low income, low education and an immigration-background, crime(more specific robberies and muggings, and rarely gang-wars) can occur more often than in Copenhagen, so be aware of your surroundings and stay out of the ghetto-areas, especially at night. If a group of people is trying to provoke you, ignore them and don't provoke back. If you spot such a group or see something odd, you don't feel comfortable with, staying out of business and walk slowly and quiet away.
In the town Brøndby, do not wear anything that sympathizes with "F.C. Copenhagen", since fans of Brøndby IF are likely to get provoked. But as long as you stay out of the ghetto-areas, characterized with high residential, similar-looking building-complexes, you would find the atmosphere quite peaceful and friendly.

Connect
The best options for internet access is the various public libraries in the area: