County Westmeath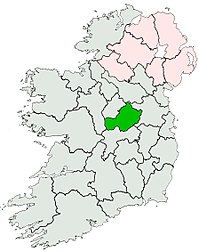 County Westmeath
(
Irish
:
Contae na hIarmhí
) is in
Ireland
's
East Coast and Midlands
.
Towns
(An Muileann gCearr, "the left-handed mill") – county town
(Baile Átha Luain, "town of Luan's ford")
(An Móta)
(Muilte Farannáin, "Farannán's mills")
(Cill Bheagáin, "The church of Bécán")
(Bealach an Tirialaigh)
Understand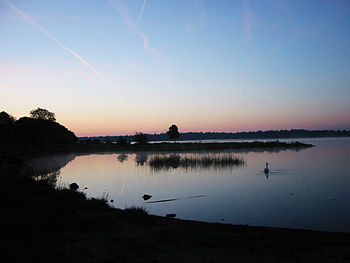 Westmeath is located within the province of Leinster and is part of the administrative Midlands Region. The population of the county is 79,403 according to the 2006 census. Westmeath is the 20th largest of Ireland's 32 counties in area and 22nd largest in terms of population. It is the sixth largest of Leinster's 12 counties in size and eighth largest in terms of population. It was named after the historic kingdom and province of Mide, the original extant of the kingdom conforming to the present county. Westmeath was created under The Counties of Meath and Westmeath Act of 1543. The Hill of Uisneach in the barony of Moycashel is sometimes regarded as the notional geographical centre of Ireland.
Get in
By car
The
M4 and M6 motorways
from Dublin to Galway goes through the middle of the county.
By train
==Get around==
See

==Do==
==Eat==
==Drink==
==Go next==