Cundinamarca
Cundinamarca
is a department of
Colombia
.
Cities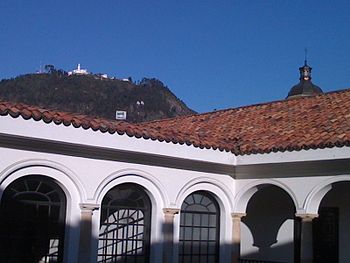 — the national capital, surrounded by but not part of the Cundinamarca Department.
— a friendly, but otherwise non-notable suburb of Bogotá.
— famous for its spring-like weather and its flowers (especially orchid plantations).
— tropical climate 3 hours from Bogota makes that town a popular destination.
— a popular week end destination for Bogotanos. Excellent rock climbing.
— 40 km north of Bogotá, and known for its Salt Cathedral.
Get around
Some of the roads outside Bogota are quite basic and 4WD can be an advantage.

See