Dayton
Dayton
is a city of about 141,000 (2016) in the
Miami - Scioto basins
in
Ohio
. It is the center of the Dayton-Springfield-Sidney, Ohio metro area with a population of 1,075,000 (2016).
Understand

Dayton is known as the Gem City and it's no wonder. In addition to being the birthplace of aviation (the Wright brothers, Orville and Wilbur, lived here and perfected their design for the first practical aircraft), it is also home to one of the few multi-site National Parks in the U.S.- the Dayton Aviation Heritage Park. There are several things to do and see in the city and its suburbs.

Climate
Dayton has a humid continental climate, which means, like the rest of Ohio, that it sees four very distinct seasons.
;Winter : being situated in the Midwest, winters are cold. Snowfall isn't particularly excessive; but it can at times fall at a rate that will cause havoc with traffic.
;Spring : often cool, with cold and mild days sprinkled throughout the period. Storms during this period may produce tornadoes.
;Summer : characteristically hot and humid. While the thermometer may read one number in the summer, it will often feel hotter due to humidity.
;Autumn : Autumn in Dayton and Southwest Ohio is usually cool, but an extension of summer-like days into this season is possible. Storms seem to increase during this season too, which, due to the fluctuation of temperatures can produce extremely dangerous storms with the potential of producing tornadoes late into the year.

Get in
By plane
James M. Cox Dayton International Airport

phone: +1 937-454-8200

address: 3600 Terminal Dr

James M. Cox Dayton International Airport (DAY, KDAY) is in the northern part of the metropolitan area. Nonstop service is available from Atlanta, Baltimore, Charlotte, Chicago, Cleveland, Dallas, Denver, Detroit, Houston, Minneapolis, Newark, New York, Orlando, Philadelphia, and Washington, D.C. (IAD and DCA). Dayton is the nation's number one 90-minute air market, meaning the city can be reached in 90 minutes or less by 55 percent of the population. A surprising and very nice feature is free Wi-Fi, which can be accessed under the name of "public" in the airport. Before August 2013, there was no public bus service going to the airport, which made Dayton International Airport the second-busiest airport in the continental United States without a public transportation option. Today, the local busing authority, the RTA, offers service three times daily on Route 43. Cabs from the downtown area to the airport cost at least $30.
By car
Interstates 70 and 75, major cross-country routes, meet just north of Dayton near the airport, making Dayton easily accessible by car from almost anywhere in the region.
I-75 runs from north to south through downtown Dayton. Dayton is less than one hour from Cincinnati and about two and a half hours from Toledo on this road.
I-70 runs east to west across the northern part of the Dayton area. To the west, Indianapolis is about two hours away; to the east, Columbus is about one hour away.
I-675 is an eastern interstate by-pass for Dayton that connects with I-70 at the north end and I-75 at the south end.
U.S. 35 is another important expressway, providing access primarily from places to the east and southeast. The road has been improved to a limited-access freeway as far east as Chillicothe, making Charleston, West Virginia 4 hours away to the south and east.
By bus
Get around
Travel in the region is easy by car and you can move from the urban city to the rural county in minutes. The
Greater Dayton Regional Transit Authority
operates bus routes (including electric trolley bus service) within Montgomery County.
See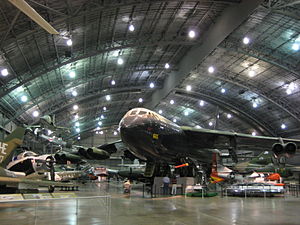 address: 111 E Monument Ave

Ohio's Miami Valley area offers an outstanding system of trails and bikeways for residents and visitors. Over of trails stretch across ten counties surrounding the Dayton and Springfield region. The Little Miami Scenic Trail is the most popular, but only the beginning of the fun.
Aviation
Wright Patterson Air Force Base

phone: +1 937-257-1111

Wright Patt is a significant part of the local economy with some 23,000 employees and a reason behind most tourism, boasting the National Museum of the U.S. Air Force and the Huffman Prairie Flying Field where the Wright Brothers perfected their flying skills in 1904-05.

National Museum of the U. S. Air Force

phone: +1 937-258-1218

address: 1100 Spaatz St

The world's largest military aviation museum with over 300 aircraft on display from the earliest days of aviation to modern prototypes. It is well maintained and interesting even for non aviation buffs. Highlights include the B-2 (stealth) bomber and Mercury space capsule.

Huffman Prairie Flying Field & Interpretive Center

phone: +1 937-425-0008

address: 2380 Memorial Rd

Huffman Prairie is part of the Dayton Aviation Heritage National Historic Park which also includes the Wright-Dunbar Interpretive Center, the Wright Cycle Company building, the Huffman Prairie Flying Field Interpretive Center, the Paul Laurence Dunbar State Memorial and Carillon Historical Park, which houses the original 1905 Wright Flyer III.
Museums & galleries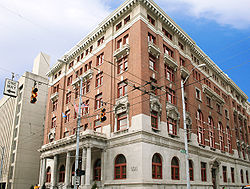 Do
Performing arts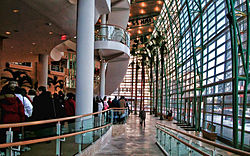 Festivals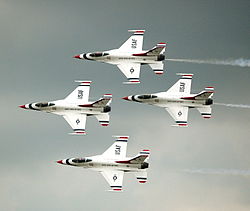 phone: +1 937-898-5901

address: 3800 Wright Dr, Vandalia

phone: +1 937-224-0601

address: The Annunciation Greek Orthodox Church, 500 Belmonte Park N
Sports and recreation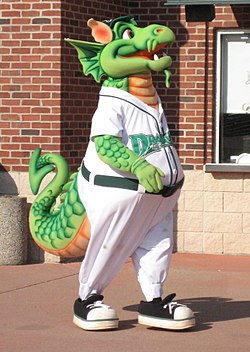 Dayton Dragons

phone: +1 937-228-2287

address: 220 N Patterson Blvd

The Minor League Baseball Dayton Dragons are a Cincinnati Reds farm team that plays in a beautiful stadium downtown and abuts the new Riverfront development. Catch the laser light show during the summer months.

phone: +1 937-229-4433

address: 1801 Edwin C. Moses Blvd

Sports teams of the University of Dayton, competing in NCAA Division I in seven men's and 10 women's sports. Most teams play in the Atlantic 10 Conference, while the football team plays in the Pioneer Football League, a football-only conference in the second-level Division I FCS that does not allow its members to award scholarships (all of that league's members award scholarships in other sports). The most notable team is in men's basketball, a frequent NCAA tournament participant. Most athletic facilities are on campus, most notably UD Arena (basketball), which hosts the "First Four" round of the immensely popular NCAA men's basketball tournament. The football team plays off-campus at Welcome Stadium, owned by the local (K–12) school district.

Wright State RaidersSports teams of Wright State University, in nearby Fairborn (though with a Dayton mailing address), competing in NCAA Division I in seven men's and nine women's sports in the Horizon League. Unlike UD, Wright State does not have a football team; without that sport, the hot-button sport on campus is typically men's basketball. Like UD, most of WSU's athletic facilities are on campus, with the most notable being the Nutter Center (basketball).

The Riverscape is beautifully landscaped and hosts cultural events weekly during the summer. During the winter, there is an outdoor ice rink set up with skate rental available.
The Bikeway runs through downtown Dayton, following the river and offers a nice recreational activity for the family.
Learn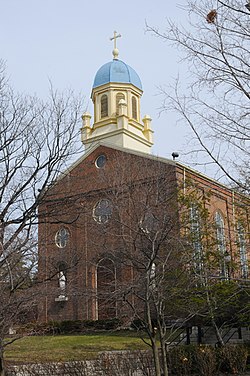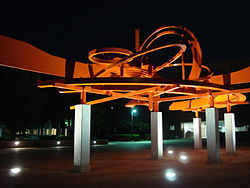 Buy
phone: +1 937-433-9833

address: 2700 Miamisburg-Centerville Rd

phone: +1 937-427-4300

address: 2727 Fairfield Commons, Beavercreek

phone: +1 937-490-4900

address: 51 Plum St, Beavercreek

An up-scale dining and shopping facility. The outdoor lifestyle center has stores and restaurants ranging from Sephora and Coldwater Creek, to the Cheesecake Factory and Bd's Mongolian Grill.

Oregon DistrictFeatures bars, clubs, restaurants, and specialty shops.

Mendelson's Liquidation Outlet

address: 340 E First St

A giant industrial salvage shop.

Second Street Market
Eat
phone: +1 937-291-1661

address: 7727 Washington Village Drive

Steakhouse

phone: +1 937-429-2236

address: 3230 Seajay Dr, Beavercreek

Excellent and most authentic Thai restaurant in the Fairborn - Xenia - Beavercreek area. Traditional Pad Thai, curry dishes and lot of Thai specialties. Sushi is also available.

phone: +1 937-277-6553

address: 3443 N Dixie Dr

This unique and delicious style of pizza, intensely popular with the locals, has been a part of Dayton traditions for over 40 years, and is a must try for anyone visiting the area. The Dayton tradition for pizza is to cut it into a multitude of small square pieces. Décor is not much more that a typical fast food restaurant and have to queue twice, once for food and once for drinks.

phone: +1 937-222-7072

address: 1820 Brown St

A popular restaurant on Brown Street immediately to the West of the UD campus featuring pizza and baked subs. Mixed crowd during the day, becomes a college bar after 9. Also frequented by more affluent suburban families and professionals. Newly renovated interior features sleek, "modern" design while still being fairly warm in atmosphere.

phone: +1 937-228-7463

address: 1926 Brown St

An excellent steakhouse located just off of the campus of the University of Dayton, this is one of the areas most renowned restaurants. The restaurant only accepts cash and does not take reservations.

phone: +1 937-222-3227

address: 11 Brown St

A trendy Thai restaurant on the West end of the Oregon District featuring traditional Thai specialties and sushi. Free parking.

phone: +1 937-258-2654

address: 1609 East 3rd Street Dayton

Urban hole-in-the-wall with authentic Mexican food and good guacamole.

Little Saigon

address: 1718 Woodman Drive Kettering

Tasty, inexpensive Vietnamese food with a huge menu, especially in terms of vegetarian options with a variety of meat alternatives.

address: 416 E Third St

Gourmet, locally sourced food with a Mediterranean flair, located in a tiny diner downtown.

phone: +1 937-228-2626

address: 515 Wayne Avenue

Coco's sets the high standard for Dayton area restaurants. It's a great place for a business lunch, drinks at the friendly (but small) bar, or for a nice dinner with a date or friends.

phone: +1 937-985-9917

address: 1106 Brown St

They serve organic and free range food.
Drink
Bargos Grill and Tap

phone: +1 937-449-0971

address: 1151 Brown St

A UD bar with a ton of TVs, pool table, patio, and the best chicken tenders in the area. There is also another location in Centerville.

phone: +1 937-461-9343

address: 308 E First St

Hole-in-the-wall bar that hosts bands and concerts. The place does not accept credit cards nor does it have an ATM so be prepared.

phone: +1 937-224-7822

address: 33 E Fifth St

On the 14th floor of the Crowne Plaza, it offers wonderful city view of Dayton. Features live jazz on Thursday, Friday and Saturday and cocktails.

phone: +1 937-224-7822

address: 300 Wayne Ave

Serves traditional Irish food with some flair and claims to be the #1 seller of Irish whiskey in Ohio.

The Fieldhouse

phone: +1 937-461-2111

address: 1126 Brown St

A classic college bar popular with University of Dayton. Specialty is the Fishbowl, a large concoction of assorted liquors in many flavors for sharing. Collectible pint glass refill specials on Thursday nights feature catchy slogans.

Flanagan's

phone: +1 937-228-5776

address: 101 E Stewart

A UD bar with a more mature atmosphere frequented by students, alumni, and locals. Well known for their St. Patrick's Day party.

phone: +1 937-586-9526

address: 1301 Wayne Ave

A friendly neighborhood bar & pizza place (serving Pizza Factory pizzas & calzones). The staff of SPT have been expanding their service over the past year to include a large bar featuring 18 taps, many craft beers & micro-brews, a great outdoor patio space, and live music. A popular location for Historic South Park neighbors to gather on the weekends.

Tank's Bar & Grill

phone: +1 937-252-45410

address: 2033 Wayne Ave

Solid place to grab a drink and get a nice lunch. Excellent Over-Stuff Sandwiches, Burgers and Hot Dogs. Popular with locals. Also a great idea if you are headed to a University of Dayton basketball game, they have a shuttle bus that will take you from the bar to the game.

phone: +1 937-461-1101

address: 530 E Fifth St

Also on the far eastern end of the Oregon District. A relaxed bar featuring live local music most days of the week, with a comfortable patio outdoors and a party house available for rental.

The Century Bar, A Bourbon House

address: 10 S. Jefferson St.

This classic but casual downtown after-dinner nightspot features 60+ bourbon whiskeys (think Kentucky), complimented by a variety of American and Canadian whiskeys. The expert bar staff will educate even the most timid palate and enlighten connoisseurs. Draft and bottle beers round out the choices to make you feel at home with the 1862 back bar.

phone: +1 9376222-6253

address: 534 E First St

A bar that also serves as a makerspace.
Sleep
Budget
phone: +1 937-836-9400

address: 9305 N Main St

Heated indoor pool and continental breakfast included.

phone: +1 937-435-1550

address: 1944 Miamisburg Centerville

Outdoor pool and a free continental breakfast.

Super 8 Miamisburg/Dayton South

phone: +1 937-866-5500

address: 155 Monarch Ln, Miamisburg

Clean, quiet, comfortable new beds and a free continental breakfast.
Mid-range
Splurge
Connect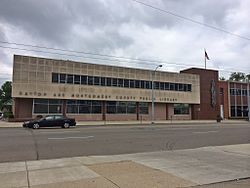 phone: +1 937-463-2665

address: 215 E Third St

Post Office
Go next
Caesar Creek State Park, northeast corner of Warren County, I-71 exit 45, Route 73 west, southeast of Dayton. 285 campsites, electrical hook-ups. The campground offers showers, flush toilets, pet camping, horseman's camp with 30 sites, two camper cabins, one cedar cabin, 2,830-acre lake, unlimited horsepower, boating, water skiing, five launch ramps, forty-three miles of hiking trails, thirty-one miles of bridle trail, horsemen's camp, five-mile mountain bike trail, 3½-mile novice trail, hunting, fishing, picnic areas, tables, grills, drinking water, nine picnic shelters, day lodge, a meeting room, kitchen, outdoor tables, grills, 1,300-foot beach, concession area, changing booths, nature center, naturalist programs year round, pioneer village with 15 historic buildings depicting life in early 1800s. Playground equipment, basketball court, games and sports equipment.
Cute shops abound within walking distance in historic Centerville, a nearby suburb of Dayton. It also has the largest collection of historic stone houses in the US.
Visit nearby college town Oxford, home of Public Ivy Miami University, about 45 minutes southwest.
The nearby community of Yellow Springs is highly recommended, offering a unique and eclectic downtown shopping experience and great outdoor recreation.
Both Cincinnati and Columbus are roughly an hour from Dayton.
Approximately 45 minutes south on State Route 48 is Lebanon, Ohio, which is a rich historic town and also home to the Fort Ancient Archaeological dig, one of the largest Native American historical sites in the United States.