Dengfeng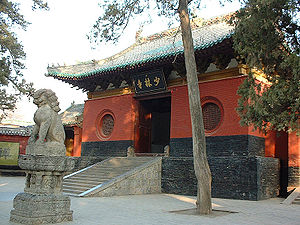 Dengfeng
is in
Henan
in
China
.
The town is near Mount Song, in fact within
Songshan National Park
, and often serves as a base for travel there. The mountain is one of the five sacred mountains of Taoism, and home to the Shaolin Monastery, a center of Zen Buddhism and of kung fu.
Understand
Dengfeng is a small town by Chinese standards, population about 600,000.

See
Several historical monuments in the region have been inscribed on the
UNESCO World Heritage List
as 'Historic Monuments of Dengfeng in "The Centre of Heaven and Earth"'.