Douro Litoral
Douro
is a subregion in
Northern Portugal
. Historically comprised the Alto Douro (Lamego, Regua, Foz Coa areas) and Douro Litoral (Porto/Oporto metropolitan area).
Cities
- Portugal's second city
- opposite Porto over the Douro river
Other destinations
Get in

Porto/Oporto is the main hub.

Get around

Train to/from Porto and Douro Valley (linha do Douro).

See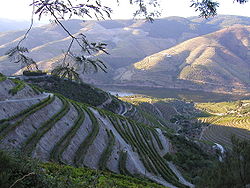 Alto Douro
Douro Valley
Foz Coa(Coa Valley).
Douro Litoal: Porto and vicinity.
Itineraries
Porto-Amarante; Porto-Regua; Porto-Povoa de Varzim; Porto-Espinho.Regua-Pocinho; regua Vila Real.
Do

Porto monuments