Durham (North Carolina)
Of the three cities that make up
North Carolina
's
Research Triangle
,
Durham
has traditionally been the grittier, more working-class one. A city of just over 200,000, Durham's early wealth was built on tobacco and textiles, with a vibrant African-American community that once made the city a center for Black culture.
These days, the tobacco warehouses and textile mills sit empty or have been converted to other uses, as Durham has taken on a different identity; best known now as the home of Duke University, a thriving health care and high tech industry has taken root in Durham. The city has also emerged as a cultural center for the region, with a lively theater scene and a trendy arts community that has begun to change Durham's gritty image. And while the city lacks the political clout of
Raleigh
or the college town atmosphere of
Chapel Hill
, some of the Triangle's most interesting and exciting attractions are to be found here.
Understand
Durham owes much of its wealth and history to tobacco. Through the second half of the 19th century, Washington Duke and his family grew from a single farm into American Tobacco, which controlled 90% of all cigarette production for the United States. The Duke family donated money to Trinity College, which in 1924 was renamed Duke University.
In the early 20th century, North Carolina Mutual Life Insurance Company, Mechanics & Farmers Bank, and Mutual Savings & Loan were founded in Durham by African-Americans. These prominent companies drew more African-American investment to Durham, to the point that Durham's Parrish Street neighborhood became known as "Black Wall Street." NC Mutual Life continues to this day as the oldest and largest African-American-owned life insurance company in the nation and as a visible part of the Durham skyline.
The last cigarette rolled out of Durham in 2000. Many of the old factory and warehouse structures have been converted into housing, retail, restaurant and office spaces. The city has changed its motto from "City of Tobacco" to "City of Medicine," based on the high concentration of medical practitioners and researchers at Duke and in Research Triangle Park, the Durham County special tax district formed in 1959 to attract high-tech jobs to the area.
Durham has a liberal trendy arts culture. It is an eclectic blend of the high class with an unusual concentration of four star restaurants (part owing to a strange bit of local family history) to trendy cafés on 9th Street, the independent bookstore "the Regulator" which draws famed authors from former secretary of state Madeline Albright to expert on everything John Hodgeman. You'll find old hippies, bikers and families in generally happy co-existence. The area has a very active gay community which stages a famed regional film festival and an annual LGBT Pride march. Politically the area is dominated by Democratic politics in an otherwise Republican-leaning state.

Get in
By car
Durham is served by Interstates 40 and 85, and US routes 15, 501 and 70 along with several state routes. "The Durham Freeway" generally refers to NC-147, which connects I-85 and 15/501 in northwest Durham to I-40 and Research Triangle Park in southeast Durham, by way of downtown. If you wish to rent a car, car rental options at the RDU airport are plentiful and range from $20 to $50 per day, with whole-week rentals significantly discounted.
By air
The nearest commercial airport is
Raleigh-Durham International Airport
(
RDU
), southeast of Durham in Morrisville, just off I-40. RDU has two terminals; Terminal 1 services budget carrier Southwest, while the more modern and architecturally impressive Terminal 2 services American Airlines/American Eagle, Delta, Frontier, JetBlue, and United. RDU also has rental car services and overnight car parking. If taking public transit, Triangle Transit route #100 takes you from the airport to the Research Triangle Park, where you can then transfer to #700 to Durham.

By train
Amtrak's Carolinian and Piedmont lines stop in Durham. The Carolinian runs once daily north to New York City and south to Charlotte, while the Piedmont runs twice daily between Raleigh and Charlotte. The is at 601 West Main Street downtown, close to the DATA bus system's new downtown terminal and in a historic and renovated building that once served as a tobacco warehouse.

By bus
Inter-city buses arrive and depart Durham from the Durham Station Transportation Center, 515 W Pettigrew St, near the Amtrak station.

Bridge BusPrivately owned and operated weekend night bus that links the downtowns of Raleigh and Durham.

Greyhound. Direct service from Raleigh, Greensboro, Charlotte, other cities in North Carolina, and Richmond, Virginia, as well as connecting service to many other cities.
Megabus. Service from Washington, D.C., Richmond, Charlotte, Fayetteville, Columbia, Athens, and Atlanta. Buses stop just outside the station near the Willard Street entrance. Fares from $1.

phone: +1 919 485-RIDE

Routes between Durham to Chapel Hill (routes #400 and #405) and the Research Triangle Park (#700), where you can transfer to Raleigh and RDU. Stops are marked by signs bearing the GoTriangle logo. Service is fairly reliable, with buses running all day on the weekdays and weekends, but there is no service on some holidays.
Get around
By car
Like Atlanta's infamous "Peachtree", Durham has a number of synonymous roadways, in some cases miles from each other. This can easily confuse visitors. The most notorious is
Chapel Hill Rd/St/Blvd
. The road goes from the city's Lakewood and West End neighborhoods to the Chapel Hill border via Shannon Plaza and the fringe of the South Square area. Mostly residential. The St acts as an arterial from downtown through West End, serving as a vibrant thoroughfare for the neighborhoods in between. "The Boulevard" as it is known in the neighborhoods surrounding it, courses from the foot of the Forest Hills neighborhood and bee-lines directly west to Chapel Hill, eventually becoming 15-501. Mainly commercial with lots of big-box retailers and chain restaurants. When in doubt, ask a local!
Parking is plentiful in Durham, even in the more populous areas. Be mindful of parking in residential zones in the city for extended periods without a permit.
On southbound South Gregson Street immediately after West Peabody Street, too many tall vehicles would hit a railroad bridge notoriously nicknamed 11 foot 8 Bridge, which has been raised by 8 inches to 12 feet 4 inches as of early November 2019. Yet reopened South Gregson Street under the rail still requires caution around any large vehicle not to be followed too closely.
By bus
GoDurham . Routes around the more urban parts of Durham, mostly every half hour.
The Bull City Connector is a fare-free service operated by GoDurham with stops at Golden Belt, downtown, West Village, Brightleaf Square, Duke East Campus, Ninth Street, and Duke West Campus.
GoTriangle.org
provides trip planning, route information, and realtime bus information for GoTriangle, GoDurham, and other bus services in the Triangle, as well as walking and biking route maps.
See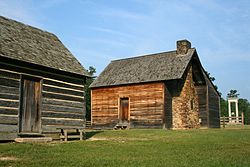 Duke UniversityThe university's West Campus has a unique Gothic architecture, with the centerpiece being , a cathedral-like structure that soars 210 feet high.
phone: +1 919 684-5135

address: 2001 Campus Drive

The museum features world-class classical to contemporary works and has hosted some major names in art. Don't miss the giant face-mask.

Sarah P. Duke GardensOne of the premier public gardens in the U.S., and with more than five miles of walkways and paths.
phone: +1 919 489-3364

address: 3705 Erwin Road

See the largest collection of lemurs outside of Madagascar. Scheduling your tour at least two weeks in advance is recommended, but they can sometimes accommodate last-minute additions.
phone: +1 919 220-5429

address: 433 W. Murray Ave

Spend a day with kids exploring interactive exhibits at this museum. Space vehicles, farm animals, playground, drum area, physics display, maps and globes, butterfly house, bugs, and now with bears and lemurs.
phone: +1 919 383-4345

address: 4409 Bennett Memorial Rd.

This simple farmhouse was situated between Confederate Gen. Joseph E. Johnston's headquarters in Greensboro, and Union Gen. William T. Sherman's headquarters in Raleigh. In April 1865, the two commanders met at the Bennett Place, where they signed surrender papers for Southern armies in the Carolinas, Georgia, and Florida. It was the largest troop surrender of the American Civil War, coming 17 days after General Lee surrendered at Appomattox.
phone: +1 919 620-0120

address: 5828 Old Oxford Highway

Comprises the remains of North Carolina's largest pre-Civil War plantation and one of the South's largest. It once belonged to the Bennehan-Cameron family, whose combined holdings totaled approximately 900 slaves and almost 30,000 acres by 1860. Today, Stagville consists of 71 acres, on three tracts. On this land stand the late 18th-century Bennehan House, four rare slave houses, a pre-Revolutionary War farmer's house, a huge timber framed barn built by skilled slave craftsmen, and the Bennehan Family cemetery.
phone: +1 919 477-5498

address: 2828 Duke Homestead Rd

Features the Duke family's mid 1800s home, tobacco barns and cigarette factory.
Do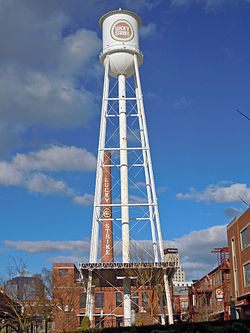 phone: +1 919 687-6500

The Durham Bulls are one of the most popular minor league baseball teams in America, due to the 1987 movie Bull Durham, filmed largely at the old Durham Athletic Park. They play now in the Durham Bulls Athletic Park which was designed by the architects of Baltimore's Camden Yards.
The Duke University Blue Devils and North Carolina Central Eagles provide lots of opportunity for spectators through their men's and women's sports programs. Go watch a Duke men's basketball game if you visit during basketball season. Tickets are hard to get. Your best bet may be between December 15th and January 1st, when students (and some locals) are gone.

phone: +1 919 560-3030

address: 309 W Morgan St

A historic theater that hosts many independent films and plays.

phone: +1 919 680-2787

address: 123 Vivian St

A frequent stop for touring Broadway shows, as well as many other high-end acts.
Check out the local art scene during Durham's Third Friday Art Walk, often featuring live music and a myriad of food trucks, in addition to open studios and galleries throughout downtown.
Listen to live music at The Pinhook, Casbah, Motorco, Historic American Tobacco Campus or other local venues (the Independent Weekly is a good source of local happenings.
Watch a local live theater performance at Manbites Dog Theater.
Explore the Duke Forest.

Eno River State ParkA wooded, hilly area centered around the Eno River. Go for a hike on one of the trails or for a canoe ride on the river. Campsites are also available.

West Point on the EnoA city part adjacent to Eno River State Park. West Point has an old-fashioned corn mill that still sells fresh cornmeal.

Bike or roller-blade on the American Tobacco Trail. It's a paved-over railway line that extends from downtown Durham, near the ball park all the way to Raleigh.
Attend one of the renowned annual festivals. Each April is the Full Frame Documentary Film Festival, the country's largest such festival, and each summer is the country's largest contemporary dance festival, American Dance Festival.
Check out Ninth Street, a pedestrian friendly street with a variety of eating, shopping, and entertainment options.
Play on many different golf courses from Hillandale Golf to Willowhaven to the Duke University Golf Club among many more.
Buy
address: off of Interstate 40

The largest and most varied mall in the area, if not the whole state. It mixes indoor and outdoor shopping and dining, in a setting that tries to recapture the spirit of old downtown Durham.

address: off of Interstate 85

One of the nation's last family-owned malls.

Brightleaf SquareJust west of downtown Durham, is built in a restored tobacco warehouse. It houses boutique shops and several nationally-renowned restaurants.

Ninth Street, near the Duke campus, has boutique stores catering to a college crowd. Look for bookstores, clothing stores, an art gallery or two, and an upscale toy store.

address: 3400 Westgate Dr

Family-owned clock shop featuring new grandfather clocks.

phone: +1 919 688-6960

address: Lakewood Shopping Center, 2050 Chapel Hill Road

A non-profit selling all sorts of industrial and office surplus materials, ready to be recycled as supplies for crafts and other projects. A good place for creative people.
Eat
Durham is a terrific city to eat in, and if you search around enough, you'll find no need to go to nearby
Chapel Hill
or
Raleigh
to cater to your tastes. From time-tested burger shacks to upscale eateries on par with Atlanta and Washington, it's easy to find unique flavors all over the city. There's an especially good concentration of remarkable eats around the Duke and Research Triangle Park areas, specifically 9th St/Brightleaf for the former and South Sq/Southpoint/54 for the latter.
Budget
Bahn's Cuisine

phone: +1 919 286-5073

address: 750 9th St

Most of the week this is an average Chinese takeout place; however, on Wednesday and Saturday they serve Vietnamese home cooking and soups. A local hangout since 1985. The locals can tell you're "not from around here" if you order Chinese on those days. There are both vegetarian and vegan plates. The "#8 Vegetarian plate" of fried tofu and a vegetable roll is the most popular dish on Saturdays and to a lesser degree on Mondays. The "Pork Bun" is a good choice for small children as is the Satay Chicken (they'll frequently make adapted portions for children).

Bean Traders Coffee

phone: +1 919 484-2499

address: 105 W NC 54 Hwy #249

A locally owned and operated coffee shop which as the name indicates is also a coffee buyer/distributor of the "Bean Traders" brand of whole sale coffee beans. The coffee is excellent and the atmosphere relaxed and casual. Cookies and baked goods are also for sale. Wireless access is provided.

Cosmic Cantina

phone: +1 919 286-1875

address: 1920 1/2 Perry St

A Duke hangout with cheap California-style burritos, cheap beer, and quick service. Entrees, if they can be called that, range from $2-6, beer is $2, soda is $1. Cosmic is open late, generally until 4AM. Durham is home to the original Cosmic Cantina, which can also now be found in Chapel Hill.

phone: +1 919 416-3823

address: 776 9th Street

Serves the best breakfast in Durham, as well as good comfort food and diner fare for lunch and dinner. Grab a table or sit at the bar. You may have to wait a bit on weekend mornings, but Elmo's makes coffee and newspapers available to help pass the time.

address: 2604 Hillsborough Rd

Serves gourmet popsicles in a variety of unusual, Mexican-inspired flavors. Try the Mexican chocolate or the mojito. Each popsicle is $1-2.

phone: +1 919 286-1987

address: 1802 W Main St

A local bakery that has recently branched out into full dinner fare. Their dinners are as good as (and more creative than) their cakes and cookies. Entrees tend to be $6-8, and many are healthy and vegetarian-friendly.

phone: +1 919 682-4197

address: two locations; downtown location at 800 W Main St

Sells above-average Americanized Mexican cuisine, with most entrees $6-8.

phone: +1 919 286-4380

address: 617 Hicks St

A walk-up lunch counter (no seating) that serves some of the best hamburgers, peach cobbler, and chocolate cake in Durham. Skip the chain restaurants, and support a local mom-and-pop joint. Weekdays only, open until 2:30PM. Very popular with locals.
Durham also has plenty of fast-food restaurants, with a particularly high concentration on Hillsborough Road. Try the Dog House (4 locations, ask around) and Cook-Out (Hillsborough Rd, N Duke St, Miami Blvd locations) especially.
Mid-range
Splurge
Drink
Shooters II Saloon

address: 827 W Morgan St

A wild-west themed bar and dance club popular with the college crowd, Shooters is famous for its mechanical bull and dancing cage. It is easy to find cheap drink specials and some new friends. Shooters is most frequented on weekend nights after 10PM.

Satisfaction

phone: +1 919 682-7397

address: 905 W. Main St

A popular Duke hangout, serving a solid selection of beer and mixed drinks. Satisfaction has plenty of TVs, usually showing sports; they are quite busy when Duke basketball is on.

Dain's Place

address: 9th Street

A non-smoking bar with many types of beers. It draws more the post-grad and 25-35 crowd. Great burgers and also an unusually good salad.

phone: +1 919-682-BEER

address: 726 Rigsbee Avenue

Local brewery serving their own plus other NC beers. Popular among locals, large amount of seating, and usually has food trucks parked outside.
Additionally, there are some nice bars around Duke's east campus, centered around the 9th St area and Brightleaf Square. Check out
The Green Room
(pool hall),
George's
(lounge),
Federal
and
James Joyce
for a diverse and mellow crowd.
Sleep
Stay safe
Statistically crime in Durham is on par with other Southern cities its size. Most areas of the city are safe, including the areas around Duke and most of the outskirts of the city. The areas immediately around downtown (stretching a few miles east and south of downtown) are not always well lit or well patrolled. Basic rule of thumb – use common sense like you would anywhere else: use caution at night, avoid walking alone, lock your car, and remove valuables when parking. Most violent crimes in Durham, while not particularly frequent, are drug related or domestic and by avoiding the drug trade one can avoid these issues.
The police are generally quite helpful, friendly and understanding. Don't hesitate to call them if you're feeling uneasy or threatened. There is very low tolerance for drinking and driving, however, and of late checkpoints have sprung up on both main and secondary roads.
Medical care
For medical care, Durham has a large supply of physicians, and is also known as the "City of Medicine".
Duke University Medical Center

phone: +1 919 684-8111

address: 2301 Erwin Road

Duke University Medical center is a Solucient Top 100 Hospital, and named one of America's Best Hospitals by US News and World Report.
Go next
Chapel Hill, about 8 miles from Durham, is home to the University of North Carolina (UNC-CH). Chapel Hill has many good restaurants and bars on Franklin Street, adjacent to the UNC campus.
Hillsborough, the county seat, is a cute historic town 15 miles away, good for a day trip or to spend a night or two.
Raleigh, about 28 miles away, the state capital. Raleigh has North Carolina State University; the state museums of art, history, and science; and the state symphony and ballet.