Eastern Spain
Eastern Spain
is in
Spain
.
Regions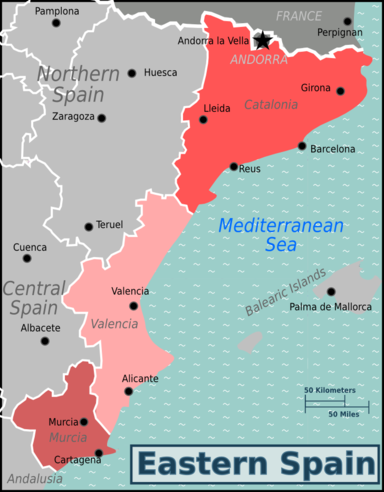 From north to south, Eastern Spain covers the Mediterranean regions of:
Talk

In Catalonia and Valencia (and also in the Balearic Islands), Catalan is spoken. In the Valencian region, this language is called "Valencian", a variety of the Catalan language. Spanish is also spoken throughout these regions. In tourist regions, you can usually get by using English, but a phrasebook will definitely come in handy outside of them.
The Murcian dialect of Spanish is spoken in Murcia. The only exception is the small area known as El Carche, where Valencian (Catalan) is the main language.