Eindhoven
Eindhoven
is a major city in the province of
North Brabant
in the
Netherlands
. With a population of over 213,000 people, it's the fifth-largest city of the Netherlands. It is by no means a main tourist destination in the country and most travel guides will devote no more than a page or two to it. Nevertheless, this bustling and modern city has a lot more to offer.
Eindhoven's history is dominated by industrial development and is inextricably linked to electronics giant Philips and, to a lesser degree, DAF Trucks. Although those industries have mostly disappeared, Eindhoven remains a European technology hub, hosting a technical university and many technically oriented companies and cooperation initiatives. In addition, over the past decade the city has become the capital of Dutch design.
Understand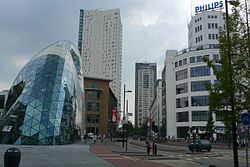 Right until the beginning of the 20th century, Eindhoven was no more than a village. Less than a century later its number of inhabitants had boomed to over 200,000. The main reason for this tremendous increase in size was the establishment of electronics multinational Philips, which was founded as a light bulb manufacturing company in 1891 and was headquartered in Eindhoven until 1997. As Philips grew, the city of Eindhoven grew with it to feed the company's constantly growing need for workers. Philips' strong presence in the city gained it the title of "Lichtstad" (City of Light) and is still prominent today, as many of its former buildings are considered valuable industrial heritage and have been renovated. Frits Philips (1905-2005), who led the company for decades, was the city's main benefactor and was extremely popular among the people of Eindhoven. When walking the streets of Eindhoven today, you'll find his and other names associated with Philips everywhere. Parks, theaters, sports facilities and many streets are named in their honor.
Although Eindhoven is an old city, with town and market rights already awarded in 1232, little of this long history is visible when exploring its center today. Large parts of the city were destroyed during air raids in World War II and post-war reconstruction was focused on ambitious, modernist plans with little respect for the historic heritage that was left. Nevertheless, there are 140 national heritage sites (
Rijksmonumenten
) in and directly around the city, including many 19th and early 20th century buildings and a handful of older ones.
History
Looks can be deceiving, when it comes to Eindhoven's history. Modern as the city is today, it is in fact one of the oldest towns in the Netherlands. Henry I, Duke of Brabant, already chartered the then little village of "Endehoven" in 1232, as part of his extensive town planning process. Eventually the town established itself as a trade location en route from Holland to Liège. Its industrial activities initially centered around tobacco and textiles.
The city was destroyed and rebuilt several times in its written history. Despite late 14th century improvements to its fortifications and the establishment of a castle within the city walls in the 15th century, Eindhoven was plundered and burned by the Guelders in 1486. No more than 6 houses remained. Rebuilding took almost 20 years and left the town in poverty, with the fortifications being neglected. This resulted in another plundering in 1543. That same year, a fire ruined most of the city. During the Dutch Revolt, control of Eindhoven repeatedly alternated between the Dutch and Spanish, the city was burned down again, besieged for 3 months and finally captured by Spanish troops in 1583. When the French armies took over the already weakened city some years later, large parts of it were destroyed yet again. In 1629, Eindhoven finally became part of the Netherlands for good, but its tumultuous history left it a damaged and minor city.
This would change with the beginning of the Industrial Revolution. Due to the presence of Philips, DAF trucks and some other major industry, Eindhoven developed as a major player in the global technical and industrial design scene. It is considered to be the epicenter of Dutch design with such institutions as the Design Academy and the Dutch Design Week that takes place every October.
Climate
The temperate climate is pleasant in Eindhoven. Due to its location, the average temperatures of this city are slightly higher and the rainfall is just slightly lower than the average of the rest of the Netherlands. However, it remains a coastal climate with mild, wet winters and cool summers.
Tourist information
Get in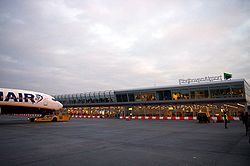 By plane
Eindhoven Airport
Eindhoven Airport is connected to the city and its main train station by means of two bus lines: 400 and 401, which alternate throughout the day and provide a c.a. 20 min ride between the airport and the train station approximately every 10 minutes at daytime. There is no bus service between midnight and 6 AM. The fare is €2,32 if you pay by public transport card or €3,98 if you pay by debit/credit card.
Unlike Schiphol, Eindhoven Airport is mostly served by low-fare carriers Ryanair, Transavia and Wizzair, as well as holiday charter specialists. The most flights are to destinations around the Mediterranean, especially Turkey, but the connection network has grown drastically post-2010 and now includes most countries of the EU and, in turns, one of the most impressive choice of destinations for a regional European airport. Do note that airlines operating to and from Eindhoven are point-to-point carriers, so there is no chance to get a through ticket to Eindhoven from an airport that does not have a direct flight - in that case, flying to Amsterdam or Dusseldorf may be more advisable.
Amsterdam Airport Schiphol
Schiphol Airport
is the largest airport in the Netherlands and a major global hub with a vast array of short-haul and intercontinental connections.
Take the Intercity train directly from the airport to Eindhoven train station for €20.10 and takes around 1:30 hour. There are two direct trains hourly during most of the daytime, and between them and in nighttime you can take a train to Utrecht Centraal and connect there to other Intercities going to Eindhoven. The cost of a train with a connection in Utrecht is exactly the same, and the travel time is only marginally longer as train schedules are tightly coordinated.
FlixBus runs twice per day a direct bus between Schiphol and Eindhoven for €7 - €12 euros one way and takes 3:15 hours.
Dutch flag carrier KLM offers a KLM Bus service from Schiphol to Eindhoven that can be booked together with the plane ticket. Eindhoven is selectable as origin and destination when booking a KLM flight under its airport code (EIN

), with "flights" that KL316-319 are actually bus rides. There are two bus connections daily and the bus ride takes 1h45min. There is no possibility to book the KLM bus by itself, you need to take a flight with KLM to or from Schiphol to book a connecting bus ride to or from Eindhoven.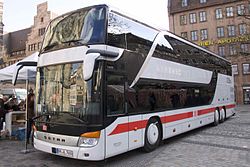 Other aiports
Düsseldorf International, Düsseldorf Weeze, Maastricht Aachen Airport, Rotterdam The Hague Airport, Brussels Airport
are all within 1,5 hour by car from Eindhoven. However, public transport from Eindhoven to those airports is limited and is not possible (anymore) without changing.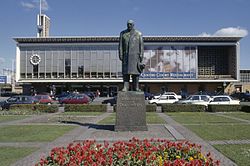 By train
Eindhoven Station
is a major rail transport node in Southeastern Netherlands. Do note that it is
not
called "Centraal" like in many other Dutch cities - searching for "Eindhoven Centraal" will return all kinds of amusing results, but not the station.
Train services calling at Eindhoven Station include:
Listed by distance, travel times to major Dutch destinations include:
's Hertogenbosch, 19 min. €6.40 (trains run every 10 min.)
Maastricht, 1 h., €17,00 (trains run every 30 min.)
Amsterdam, 1.20 h., €19,50 (trains run every 10 min.)
When exiting the station on the south side, turn around and take a look at the building from a distance. Architect Koen van der Gaast designed the 1956 station to resemble a Philips radio of that time, gaining it national heritage site status. Do note that the city buses only stop on the less impressive northern side of the station (but the long-distance ICBus to Dusseldorf and Antwerp stops on the south).
There is a secondary station called
Eindhoven Strijp-S
, located next to the former Philips business park Strijp-S. This station is served by regional trains.
By bus
Flixbus, Regiojet, IC Bus and Eurolines
run long distance buses to destinations in the Netherlands, Belgium, Luxembourg, France, Germany, England, Czech Republic, Switzerland and Romania.
Public express bus lines
serve destinations to nearby towns, the buses are located at the back of the train station, and include connections to and from:
Trains are generally a more convenient way to travel to or from these places, unless you want to make a stop in one of the villages on the way.
By car
The
A2
national highway from Amsterdam to Maastricht passes Eindhoven to the west and south of the city. The A2 connects here with the
A58
to Tilburg and Breda and to the
A67/E34
from Venlo to Antwerp. In 2004, the
A50
was completed connecting Eindhoven to Nijmegen and Zwolle. Please be aware when driving to Eindhoven by car, that local access from the highways is provided by the
N2
"Randweg", which runs in parallel along the A2 and A67 highways around Eindhoven. Look for "Randweg N2" early on when approaching Eindhoven to avoid having to make substantial detours, or use an up-to-date navigation system.
As in all larger Dutch cities, parking in the city center is quite expensive and during rush hours the main streets can be jammed.
There is however a Park & Ride service operating next to exit 31 of the N2. This service, called
P+R Meerhoven (Page in Dutch)
, costs €3,- for the first 24 hours. From here, lines 18, 401 and 402 provide a frequent bus service to the city centre, with retour bus tickets to the city centre costing €0,50 per person. The bus- and parking tickets can be bought on-site at the machine using a debit or credit card.
Get around
The city center is largely car free and small enough to get around on foot. If you're headed for the outskirts or surrounding villages, take the bus or rent a bike.
By bus
Eindhoven has an extensive
bus
network. You can purchase an
OV-chipkaart
, a plastic card on which an amount or a travel credit can be loaded, at the bus company's office or vending machines in the main bus station which is at the north side of the main railway station. You can plan your trip in advance using the trip advisor of
Hermes
bus company which serves bus transport in the Eindhoven region.
By bicycle
You can rent a
bicycle
at the tourist information office next to the train station, which is a nice and typical Dutch way to get around the center or explore the outskirts of town or the surrounding villages. Remember that bicycle theft is a problem in the Netherlands. Eindhoven is no exception, so make sure that you have a proper lock. When you're out shopping in the city center, use the
free guarded bike parks
under the 18 Septemberplein (entrance right on the middle of the square, open Mo-Sa 8.00-23.30h) or in the basement of the Heuvelgalerie (entrance on the north-west corner, Mo-Th 08.00-20.00, F-Sa 08.00-04.30h). Both also open on "shopping Sundays", but for limited hours. The guarded bike park in the train station has broader opening hours but costs around €1.20 per day.
By taxi
Taxistands
can be found on both the north and south sides of the railway station. For a list with taxi services see
PIN Taxi Eindhoven
. Note that taxi transport in the Netherlands is rather expensive. The legal starting rate of €7.50 will get you 2 km. After that, you pay €2.20 per km. Eindhoven Airport has its taxistand (50 meters from the terminal entrance/exit).
By car
A Europcar office for
car rental
is located on the Fuutlaan, a 10 minute walk from the train station. Exit the station on the city center side and head left on the main road in front of you (Stationsweg). You'll find Europcar after about 1 km, on your left.
Parking within the inner city circle costs around €2 per hour, with a usual daily maximum of around €14. There are quite many parking garages and area's, well indicated by "P" signs. A few examples in the center are listed below. In the outskirts of town public parking places on the streets are often free.
Parking Garage Bijenkorf, €0.50 per 12 minutes, daily max. €14. Entrance on Fellenoord. Open Mon-Sun 7am-11pm
P1 parking Mathildelaan, €0.50 per 12 minutes, daily max. €14. Entrance on Mathildelaan. Open 7x24h
Terrein Stationsweg West/Oost, €2.20 per hour, €2.40 first hour, daily max. €6,70 (no cash). Entrance on Stationsweg.
See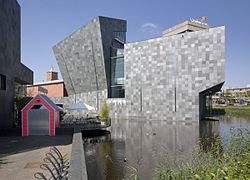 In order to claim you have seen Eindhoven, at least a glance at its Philips-related history is a must. Fortunately, this is hardly a challenge as many of the Philips sights are right in the heart of the city. The Van Abbe museum is the main attraction listed by travel guides and is an excellent pick if you're into modern art.
Museums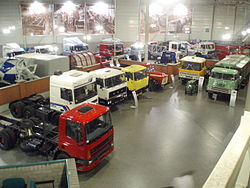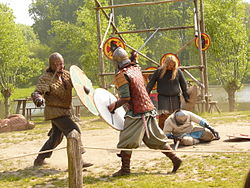 phone: +31 40 255 15 30

address: Baarsstraat 38

De Fabriek (The Factory) is a workspace for artists and designers. The space is made available to professional artists who want to develop themselves and their work in the area of The Factory. They present their work after a working period.

phone: +31 40 296 16 63

address: Emmasingel 20

Mu brings expositions about the hybrid visual culture of now and later. It aims to be 'an adventurous guide to all art lovers with a keen interest in the energetic mix of art, design, popculture and new media.' Also popular with young people (under age 35). It often has lectures or other activities on Thursdays.

phone: +31 40 235 90 30

address: Emmasingel 31

Philips first factory lies right in the heart of the city. The Philips museum provides a fascinating picture of the way in which Philips evolved from a small incandescent lamp manufacturer into a large and prestigious international group of companies. The museum is re-opened on April 5th 2013.

phone: +31 40 211 47 86

address: Jacob Reviuslaan 25

Take a look in this former studio and residence of Dutch cartoonist and artist Ton Smits, who drew hundreds of humour-sketches in well known American magazines including The New Yorker and The Saturday Evening Post. He lived and worked in Eindhoven from 1957 until his death in 1981.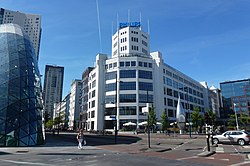 Landmarks
Lichttoren

address: Corner of Mathildelaan and Emmasingel

On the top floors of this 7-edged, white tower building, Philips used to perform its light bulb endurance tests. The 24/7 burning lights in the building gained it the title of "Light Tower". Later it also housed the headquarters of Philips' lightning department. Around it where some of the company's main production buildings. After serious renovations, the building now holds private lofts and offices. On the down floor restaurant Usine offers a nicely decorated surrounding for a coffee break.

Witte Dame

address: Emmasingel

Next to the Light Tower is the Witte Dame. It was designed by Dirk Roosenburg and built in 1931 in the style of the New Objectivity. It originally served as a radio factory and now houses Eindhoven's Design Academy and Public Library.

De Admirant

address: Emmasingel

The highest building in Eindhoven, directly opposite the Witte Dame. The 105-meter tower is the sky-high middle point of a new shopping area called "Around the Admirant". The "Around the Admirant" area was designed to include not only the retail stores in the Admirant's down floors, but also those in the organically shaped Blob. All the top floors are residential apartments.

phone: +31 40 250 46 43

address: Noord Brabantlaan 1a

This mushroom-shaped building strongly resembles the popular idea of a UFO, making it a very futuristic design when it was built in 1966 for the 75th anniversary of Philips, as a symbol for the company's technological achievements. It served as a popular technology museum until diminishing incomes led to its closure in the 1980s. Nowadays, it is a conference center.

Vestedatoren

address: corner of Vestdijk and Smalle Haven

The 2006 Vesteda tower is considered one of the main landmarks in Eindhoven's skyline. With 90 meters this apartment building is the 5th highest building in the city. It was designed by Jo Coenen and is part of his broader design for the modern urban Smalle Haven area surrounding it.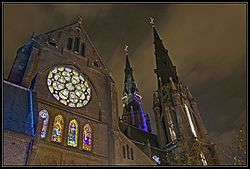 Churches
Oude Toren

address: Oude Torenstraat 1

The "Old Tower" is all that remains of a 14th or 15th-century church in the style of the Brabantine Gothic. It's the only really old church building left in the city today.

Paterskerk

address: Tramstraat 37

A late 19th century Neo-Gothic church, built for monastery Mariënhage that is located right next to it. Both the monastery and the church are recognized as national heritage sites.

Sint-Catharinakerk

address: Stratumseind 2

Neo-Gothic Catholic church in the city center, built in 1861 and designed by Pierre Cuypers, a famous Dutch architect

Sint Joriskerk

address: Sint Jorislaan bij 51

This 1884 Neo Gothic church was designed by Hendrik Jacobus van Tulder and built in the shape of a basilica. With its height of 91 meter it is the highest church of Eindhoven.

Sint Martinuskerk

address: 't Hofke 1

This Neo Gothic church was designed by Emmanuel Corbey and built in 1888. The two towers on either side of the main portal are unfinished.

Sint Petruskerk

address: Kloosterdreef

This Neo Gothic church was designed by Louis Kooken and built in 1875.
Cemeteries
Commonwealth War Cemetery

address: Baffinlaan 1

The commonwealth war cemetery is part of the General Cemetery in Woensel. Of all the soldiers who are buried on the Eindhoven cemetery about four fifth belonged to the air force, and died in the period between 1941 and 1944 during attacks over this part of Holland or on the return route from missions to Germany. The soldiers of the ground army who are buried here died between September 1944 and May 1945. During almost this entire period the 79th and 86th British general hospitals were located in Eindhoven. There are nearly 700, 1938-1945 war victims buried on this cemetery of which 679 victims have been identified.

Jewish Cemetery

address: Groenewoudseweg 4

This Jewish cemetery is a national heritage site of the Netherlands
Do
Eindhoven is perhaps the liveliest city in the South of the Netherlands. If you're willing to get informed, you'll find events are taking place at almost any given time. If you're flexible in planning, try to visit during one of the main events like GLOW or the Dutch Design Week. When you've had enough of the urban vibe, just head for one of the many natural areas around and see a whole different side of the Eindhoven region.
Bicycle tours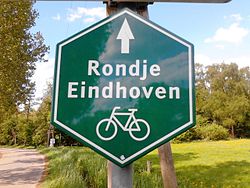 There are signed bicycle tours in and around Eindhoven. Just rent a bike and explore the surrounding villages, forests and heaths.
NS train station

phone: +31 40 297 91 00

Price/deposit for standard bike €7,50/€50,

phone: +31 40 211 20 32

address: Moreelselaan 56

Prices: standard bike €8, E-bike €20

VVV tourist information office

phone: +31 40 297 91 15

address: Stationsplein

Price/deposit for standard bike €9,50/€50, electric bike €19/€75, scooter €25/€100
Rondje Eindhoven (Around Eindhoven): This cycling tour starts at the VVV tourist information office. It leads all around the city over 75 km, divided into 3 rounds of 20 to 25 km. Just follow the route signs. For €2 you can buy a map at the tourist office with route information.
Philips Architectuurroute (Philips Architecture tour): This tour traces the influence of the presence of the Philips company for more than a century in Eindhoven. The tour leads you along different buildings and objects that are related to Philips. The trip is 18 kilometers and takes about 1.5 to 2 hours. More information at the VVV tourist office.
ANWB cycling tours: Around Eindhoven are several cycling tours from about 50–80 km distance. These lead through fields, forests, heath and villages. All tours are numbered and are easy to follow over specially laid bike lanes. There are plenty of places for a picnic, lunch or to have a drink. Maps are available at the tourist information office or can be downloaded from the website (€1.30 per map).
Concerts & theater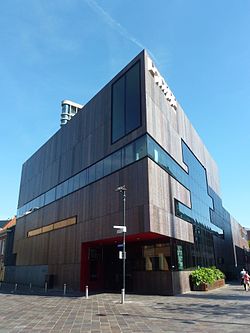 Sports
phone: +31 40 238 12 00

address: Antoon Coolenlaan 3

This in- and outdoor ice skate track is closed during summer.

phone: +31 40 295 04 88

address: Strijp S, gebouw SBX

Indoor climbing hall with 200 bouldering routes.
Swimming
Football (Soccer)
phone: +31 40 250 55 12

address: Philips Stadion, Frederiklaan 8

They play in Eredivisie, the top tier of Dutch football. Their home ground is Philips Stadium, capacity 34,000, close to city centre. Tours are possible, either a group tour (minimum 20), or a combined tour with the Bavaria Brewery; or you can go into their restaurant "de Verlenging" (south-east side) and take a peek from the terrace. There's also a second-string team, Jong PSV, playing in Eerste Divisie the second tier. Their usual ground is De Herdgang 4 km north of the centre.
The city's other football team is FC Eindhoven, who play in Eerste Divisie, the second tier. They play at Jan Louwers Stadium, capacity 4600, 2 km south of city centre.
Parks and gardens
Despite its industrial character, Eindhoven is the "greenest" of the five largest cities in the country. Even within the province of North-Brabant, it is the greenest of the top five cities there. The park and grass fields around
Lake Karpendonck
make a great place for a summer picnic. If you're up for a stroll, try the City Walking Park (
Stadswandelpark
), at walking distance from the center and decorated with some 30 sculptures. Just south of the Stadswandelpark lie the larger
Genneper Parks
where nature and recreational activities come together (see above under "Do"). Within the Genneper Parks you'll find the
Heempark Frater Simon Deltour
, with example gardens showing original regional landscape types and natural habitat. The
Philips van Lenneppark
in the north of the city was named after Frits Philips' wife, whose maiden name was van Lennep. The family donated the park to the city for the 75 year anniversary of the Philips company. It houses a playground, skate park and petting zoo. Older is the
Philips de Jonghpark
just 1 km to the north between the Oirschotsedijk and the railway. This park was donated in 1920 by Anton Philips (the father of Frits) and his wife, whose maiden name was De Jongh. In the middle of the park is a
pavilion
for drinks and snacks.
Events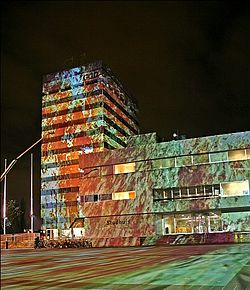 Eindhoven is a large and bustling city, with a full agenda. Dozens of large and small events are organized each year, a number of which are unsurprisingly about artificial light and design. Some of the major ones are listed below, but check the
agenda
on the tourist information website to see what's planned during your visit.
address: All over the city

Five days of Carnival in almost all pubs. Street Carnival in the centre and the traditional parade on Saturday.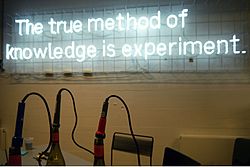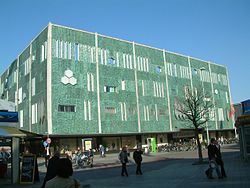 Buy
Eindhoven is the regional centre for shopping, and offers a wide range of large and small stores, including all the large chains in the Netherlands and a good number of small speciality shops. As it is hardly a touristic city, traditional souvenirs are relatively hard to come by. The VVV tourist information office directly outside the train station has some Dutch and Eindhoven oriented gadgets. Light bulb cartoons and similar images are a typical reference to Eindhoven's history in lightning. Also, museum shops will have some gift items relevant for their exhibitions.
Opening hours
With some exceptions, shops close at 6PM on Weekdays and 5PM on Saturdays, like in the rest of the country. Friday is "buying-evening" in the city center, with shops open until 9PM. Shops are now allowed to be open on Sunday and most of the shops in the city centre indeed open every Sunday from 12.00 to 17.00h. Most places in shopping centre Woensel XL open only the first and last day Sunday of the month, and keep similar hours. You'll find that businesses in the other districts typically remain closed on Sundays, with the exception of bars and restaurants.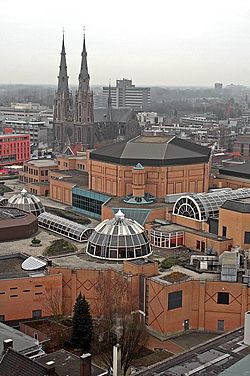 City center
With the covered shopping centre 'De Heuvel Galerie', large department stores including 'De Bijenkorf' and an extensive selection of boutiques an specialist shops, the center of Eindhoven is the most bustling shopping center in the South of the Netherlands. The following streets form the main, pedestrianised shopping area: 18 Septemberplein, Nieuwe emmasingel(admirant), Demer, Rechtestraat, de Markt, Nieuwstraat, Hermanus Boexstraat, Vrijstraat and Hooghuisstraat.
De HeuvelgaleriePlaced between the central station and the market square, is a covered shopping mall with a broad selection of stores. You'll find anything from clothing and shoes till toys, a bike store and a Mac retail shop.

If you're looking for somewhat more exclusive fashion, try the Hooghuisstraat. It has a bunch of good boutiques and fashion stores.

Piazza CenterOn the 18 Septemberplein is a modern, covered 3 story shopping area with a bunch of clothing and shoes stores and others. Here you'll also find de Bijenkorf, one the largest and most exclusive department stores in the Netherlands and Zara, Ici paris XL a fairly large beauty store.

Admirant shoppingIs an old part of Eindhoven's center that has gotten a complete facelift in recent years. Previously, this part was primarily known for the old headquarters of Philips and the lamp factory (now a museum). Now it is a trendy shopping area with the glass structure "the Blob" and a new shopping street while keeping the little piece of Eindhoven's history intact. The street has a mix of large chains like Selexyz, Dept, Douw Egberts, but also smaller design stores like Janissima temporary concept store, Onigiri Art on T-shirts and Van Bommel Shoes.
Outside the center
When exiting the train station on the North side, it is a 5 minute walk to the Kruisstraat. In this internationally oriented street the shops include Turkish, Asian and other foreign supermarkets. On the square at end of the Kruisstraat, The Woenselse Markt, a fairly large weekly market is held on Saturdays.
A few kilometers north of the center, in the district Woensel, lies shopping center Woensel XL. This large and semi-covered shopping center offers a broad range of retail stores, mostly chains, making it a good alternative location for a general shopping spree. One advantage is the ample (but paid) parking space.
Markets
Woenselse market

address: Woenselse Markt

The largest and busiest market of the city. Stalls selling a wide range of goods, fruit and vegetables, fish, clothing and household items.
Weekly market, Tuesday 09:00-14:00 (15:30 during daylight saving time), De Markt (city center)
Small art & collectibles, Saturday 10:00-17:00, De Markt (city center)

address: Festival area, Klokgebouw, Strijp S

The FeelGood Market gives quirky designers and creative people the opportunity to show their creations to the public. In addition, the market is an approachable and fun way to get aquinted with unique design, exclusive products and the maker himself. There are food stalls and terraces. During bad weather the event moves to the clock building (klokgebouw).
Book stores
phone: +31 40 304 01 30

address: Nieuwe Emmasingel 44

Selexyz is a chain of book stores. This fairly new Eindhoven establishment in the Admirant is spacious and pleasant, with a good selection of English titles. There's a small café on the basement floor, where you can choose coffee varieties from Blanche Dael, a well known Maastricht store.

phone: +31 40 255 04 48

address: Kleine Berg 5

Spijkerman is a real specialist of literature. A visit to this bookstore is worthy for fans of quality literature with personal tips and suggestions by the owner.

phone: +31 40 244 77 14

address: Bergstraat 36b

A bookstore with a wide range of children's books, spiritual books and activities.
Learn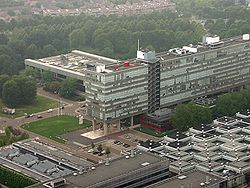 Eindhoven is home of a technical university, a design academy and an international school.
TU/e (Technical University Eindhoven)

phone: +31 40 247 47 47

address: Den Dolech 2

Eindhoven University of Technology (TU/e) is a research university specializing in engineering science & technology. TU/e ranks number one on the CWTS list of research cooperation with industry. It has been at the top of this ranking since the first edition in 2009.

phone: +31 40 239 39 39

address: Emmasingel 14

Design Academy Eindhoven is a school for higher education specializing in design. The academy offers a four-year bachelor's program and several master's programs. The school was founded in 1947. The British design magazine ICON placed the Design Academy Eindhoven in 2005 at number five e of the most influential people, products and institutions in design worldwide at that time.

International School Eindhoven

phone: +31 40 251 94 37

address: Oirschotsedijk 14b

The International School Eindhoven officially started operation on the first of January 2009. It falls under the umbrella organisation of the Stichting Primair en Voortgezet Onderwijs Zuid-Nederland (SPVOZN), an educational foundation with on four sites. Two sites are international. Primary (360 students) and secondary (250 students).
Eat
You'll find plenty of restaurants in the city center. Main restaurant areas are the Dommelstraat (almost directly opposite the train station), the Markt and the Bergen kwartier, comprising both the Kleine Berg and the Grote Berg. As for other Dutch cities, you can find restaurant information and customer reviews on several (private) websites, e.g.
TheFork.nl
or
Eet.nu
. They are mostly in Dutch, but numerical ratings will give you an idea of popularity at least. Pay attention to the fact that many restaurants are closed on Mondays and some close down for a week or two during summer.
Budget
phone: +31 40 245 29 22

address: Kleine Berg 32

Bommel is an old time favorite among students and budget travelers. There's no menu: for a fixed amount of €15.50 you get a cup of soup and you can choose between the meat or vegetarian dish of the day. (Updated july 2017).

Friture Dik & Lang

address: Jan van Lieshoutstraat 28

Fast food is an unhealthy but cheap dinner option. "Fritures" serving fries and snacks are common, but Dik & Lang is reportedly the best one in the city center. If you're not a huge mayonnaise fan, make sure to mention that as you might find all of your fries covered in it.

phone: +31 40 245 23 00

address: Markt 10

The Wildeman has, just like it's next door colleagues, a spacious outdoor terrace on the market square. The food is nothing special but you get an okay full plate main from around €12.

Grand Restaurant Le Connaisseur

phone: +31 40 246 09 60

address: Kleine Berg 12

If you order your dinner before 6PM here, the second 3 course meal comes for free. Even when you're later, 3 course meals (allowing you to choose the dishes) start from €18.50.

phone: +31 40 236 42 28

address: Jan van Lieshoutstraat 24A

Popular place for take away wok (Asian stir fry dishes with noodles or rice) or sushi, but you can also eat in the restaurant. Think fast food place with an Asian touch. A simple stir-fry dish. served in a card board cup is a cheap but quite filling meal. It can get crowded here around lunch or dinner time, but Soho has a second location just opposite the train station where it's often less crowded. All you can eat sushi is €21.50 for dinner.

phone: +31 40 244 88 20

address: Dommelstraat 21

In this British pub you can of course find a pretty good shepherds pie. If you're on a budget: they serve full meals from around €7. There's an English menu available.

phone: +31 40 842 9949

address: Nieuwstraat 7

Cheap and friendly lunchroom located in the city center. Based on a serve yourself concept and has very friendly personnel. Also offers free wifi.
Mid-range
Authentiek Turks Restaurant Ege

phone: +31 40 257 33 79

address: Rivierstraat 36

This cosy restaurant is a long time favorite among Turkish cuisine lovers in and around the city.

phone: +31 40 243 41 14

address: Kerkstraat 30

Friendly, laid-back place with a nice lunch and dinnermenu and an outside terrace. They have a fair range of tapas but also a good variety of other dishes.

phone: +31 40 255 52 83

address: Schootsestraat 170

If you're in for something else, try Ethiopian cuisine. Eating here is not in the last place an experience in sharing: food comes in a giant common plate for all people at the table. You eat with your hands. Portions can be on the small side, but the taste is good. Safety is bad, they ran out of the kitchen when there was a fire and didn't bother to inform the customers.

phone: +31 40 237 72 02

address: Dommelstraat 36

Memories has a rather average menu but the food is well prepared. Mostly, its nice and cosy atmosphere makes it a pleasant place for dinner.

New York Café

phone: +31 40 293 92 27

address: Dommelstraat 9

Housed in a national heritage monument, this stylish restaurant is also a popular place to stay for drinks after dinner. Service can be a bit slow but the food is generally okay.

phone: +31 40 243 27 00

address: Grote Berg 30

Popular place for all-you-can-eat sushi. The sushi may not be phenomenal but it's quite okay and with €22.50 for an all-you-can-eat menu well worth the money.

phone: +31 40 246 55 91

address: Stationsplein

Expect your teppan yaki food to be served with a show, in this upper class Japanese restaurant. You'll sit around the teppan yaki baking plate together with other people so don't count on a romantic dinner for two. There's a sushi bar too, if you prefer, but pay attention, taking sushi of the moving bar can result in a surprisingly steep bill.
Splurge
Drink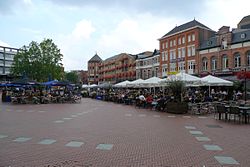 Bars and eateries's opening times in the city centre are usually until 2AM during the week, and 4AM on a Friday and Saturday. Student-nights in Eindhoven are Thursdays. The city's late nightlife mostly takes place in Stratumseind, a street literally filled with bars and fast food places, and the Market Square. The Stationsplein and adjoining Dommelstraat has a few bars too and for a less main stream experience, try the places on the Kleine and Grote Berg which are also more popular with an artistic crowd. Main party days are Thursday to Sunday, and you might find some places to be closed on other days.
De Markt
On a sunny day, the Grand Café terraces on the Market Square fill up in no time. This is the heart of the city, where the shopping crowd sits down for a break, colleagues drink an after work beer and friends meet over coffee or cocktails. You'll find a number of places on and around the Square. Most of them also serve meals, which is why some are listed above under "Eat".
Stationsplein and Dommelstraat
The Stationsplein lies directly across the street from the train station. It has some "Grand cafés", dancing bars and terraces. The Dommelstreet with all its restaurants is a side-street of the Stationsplein and has a bunch of good bars too. All the way at the end of the Dommelstreet you'll find the Effenaar, Eindhoven's main popular music music stage.
Stratumseind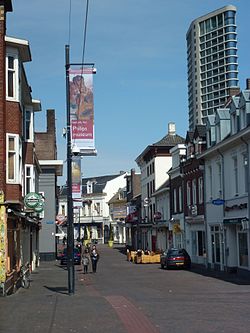 Go for a pub-crawl in the longest pub-street in the Netherlands. With over 40 bars and a number of places to eat, Stratumseind is Eindhoven's main nightlife area. Bar-hopping is the best way to get the Stratumseind-vibe. Its venues attract renown DJ's on a regular basis and when the weather allows the street becomes part of the party ground. The eating places stay open late, even after the bars close, to allow for the essential bite afterwards. The bars include:
De Bergen
'De Bergen' is a piece of old Eindhoven, which is still in reasonably original condition. The pleasant bars and restaurants on the 'Kleine Berg' are popular with the more artistic members of the public. It is a few minutes' walk through the narrow streets to Wilhelminaplein.
Wilhelminaplein
In this characteristic square there are authentic brown bars, terraces and live-performances. In summer, open-air performances are regularly organized. Every Sunday afternoon and Monday evening stunning live performances are given at café Wilhelmina.
Sleep
Hotel rooms are abundantly available in the city, mainly serving an international business crowd visiting the many technology initiatives. With the exception of major soccer matches in the PSV stadium, Eindhoven rarely runs out of places to stay. That being said, most accommodation is offered by large hotel chains in the city center and doesn't come cheap. Listed minimum prices can be significantly higher when the cheaper rooms are all taken, so check actual prices on the hotel or booking websites. Prices are often
lower
in the weekends. In many cases, €3.50 tourist tax and breakfast are not yet included.
If you're on a budget, check out the bed & breakfasts. These are smaller places which are often cheaper than the hotels (some starting around €30) but many of them don't have a website. Alternatively, consider the villages surrounding the city where you will find some smaller hotels and campsites. The best place to start is at the
VVV
(tourist info) office just outside Eindhoven Central Station or on their website.

Budget
phone: +31 40 212 04 16

address: Stratumsedijk 31

This hostel offers good value beds in 4 to 12 person dorms and is popular with backpackers. It's simple but clean with friendly staff, good facilities and a central location. Breakfast is not included but can be booked for an additional €7.50.

phone: +31 40 211 29 49

address: Heezerweg 41

This friendly bed&breakfast offers beds in 2-person rooms, with shared bathroom facilities. There's 1 single room available.

phone: +31 40 211 54 87

address: St. Adrianusstraat 29

Nice and clean place with a friendly owner. Breakfast is included. It consist of two types of warm breads, juice (lemonade etc.) different types of jam/marmalade, corn flakes with nice milk from Holland, eggs and some meat, local cheese, etc. served with tea/coffee. Two double bed rooms and one single bed room is available. All rooms has got key for safety reason as well as main door key is available for the guests. Take bus number 10 from main station and get down to Sint Jansweg stop. From Jansweg stop it is just 3 minutes walk.

B&B van der Mijl

phone: +31 40 243 79 79

address: Aeneaslaan 7

phone: +31 40 213 32 57

address: different locations in town, incl. Leenderweg 241 and Boschdijk 165

phone: +31 40 780 33 34

address: Klokgebouw 10

Hotel with a robust, a spacious and an industrial design. Very characteristic is that the industrial look of the past has been kept and some of the former factory's elements can still be found all over the hotel. It's also a Rock&Roll hotel; many festivities and concerts take place here at regular intervals.

phone: +31 40 244 89 92

address: http://www.budgethotel.nl/

Mainly targeting small companies who want to house employees, but when business is low they might accept travelers. Rooms are quite simple, but adequate.

phone: +31 40 230 00 43

address: Witvenseweg 6

The Witven offers camping grounds but is also a popular place for recreational day trips. They also rent out chalets.

phone: +31 40 253 34 98

address: Volmolen 1, Waalre

This camping ground is a 30 minute bus drive and then a 10 minute walk away from the city. Take bus 174, direction Bergeijk .

address: Heerkensdreef 20, Valkenswaard

Stay Okay is the most popular hostel chain in the Netherlands and has a venue in Valkenswaard. If you can't find anything in Eindhoven, this might be a good alternative. Call ahead as they are booked full regularly.

phone: +31 40 211 21 11

address: Leenderweg 176 and 201

Although prices tend to lie just over €250 per week for a standard double, this is one of the few places where you have a kitchen at your disposal, allowing budget travelers to self-cater. This place has a few different locations in the city, but the main one is on the Leenderweg. Other locations are Boschdijk 167 and Hastelweg 8. Expect simple rooms and limited service. Prices exclude a €100 bail.
Mid-range
Splurge
Cope
address: Emmasingel 22

The public library in the city center has some English newspapers and magazines. The English book section is upstairs.

Catharina hospital

phone: +31 40 239 91 11

address: Michelangelolaan 2

The Catharina hospital has a first aid department (Eerste Hulp or EHBO). For less urgent matters, ask your hotel to contact a personal practitioner (the first doctor to turn to for non-emergencies in the Netherlands). If you need an ambulance, call the Pan-European 112 emergency code.

Police Station City Center

address: Mathildelaan 4

This police station close to the train station is open 24/7. English speaking staff is available.
Connect
The international telephone country code for the Netherlands is 31, the area code for Eindhoven is 040. If dialing from abroad, use +31 but then leave out the 0 in the area code.
Internet
Eindhoven is a very well connected city in terms of internet, with many households having access to high speed internet at home. Internet facilities with actual public computers are rare, but there are a bunch of free and paid wifi spots to use if you are carrying a laptop. Many hotels have free wifi while in some places you still have to pay steep amounts, so check in advance.
Public Library, Emmasingel 22, has free wifi. Here you can also still use a computer with internet access, but as a non-member you will pay €4 per hour.

La Place

phone: +31 40 236 72 29

address: In Piazza shopping centre, 1st floor

This lunchroom in Piazza Shopping Center offers free wifi.

phone: +31 40 296 13 77

address: Demer 2

All McDonalds restaurants in the Netherlands offer free WiFi, this one included.
Post
The Dutch postal company has closed most post offices and now cooperates with bookstores to deliver its services to the public. The services offered differ per place. If you're just looking for stamps, most book stores and the tourist information office can help you. For anything more complicated, try the specialized desk in:
phone: +31 40 237 01 19

address: Emmasingel 24
Go next
The small scale rural countryside around the city has number of charming villages worth a visit. In the
South East Brabant
region, to which Eindhoven belongs, there are a number of natural areas and parks with marked bicycle and hiking routes. Even to Belgium, which is only a stone's throw away. Visit the tourist information office or check the
specialized regional website
for more information.