Erode
Erode
is a city in
Tamil Nadu
in
South India
, likely to be called by various names such as
Textile City
,
Turmeric City
or
Loom City
of India.
Understand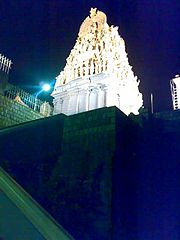 Get in
By road
Erode, as the headquarters of Erode district, has an extensive highway and road network.
The Tamil Nadu State Road Transport Corporation operates huge fleet of buses from Erode to almost all places of the state and to neighboring states like Kerala, Karnataka and Andhra Pradesh.

By train
There are lot of trains available from all parts of Tamil Nadu. Catch Cheran, Nilgiri, Kovai, Yercaud, Allepey and all Kerala-bound trains from Chennai Central.

See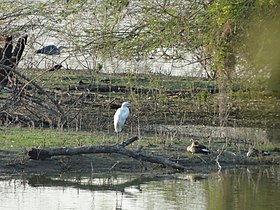 Bannari Amman TempleBannari Amman Temple is 75 km away from Erode and 10 km distance from Sathyamangalam.It is the famous temple in Erode District and situated at the bottom of the Western Ghats and on the way to Mysore.

Bhavani Sangameshwarar TempleSangameshwarar Temple, Bhavani is about 12 km. from Erode. The famous Sangameshwara Temple is on the shores of the Bhavani river. Three rivers by name Cauvery, Bhavani and invisible Amudha merge at this pilgrimage place.

Bhavanisagar DamBhavanisagar Dam is about 16 km from Sathyamangalam across the river Bhavani.

Birds SanctuaryBirds Sanctuary, Vellode - is about 15 km from Erode

ChennimalaiChennimalai - is about 30 km. from Erode and 12 km from Perundurai

Government MuseumGovernment Museum, was opened to the public in 1987. The important exhibits are inscription of Kongu Chola, hero stones from Bargur, Tanjore paintings, manuscripts, coins, geological objects, Kodumanal antiques and other pre-history items. It has both botanical and zoological specimens also. The Museum is known for its collection of palm-leaf manuscripts and coins.

Kodiveri DamKodiveri Dam is about 10 km from Gobichettipalayam and 55 km from Erode

Periyar Memorial Housea museum depicting the life history of Periyar E. V. Ramasamy

Sangameswarar TempleIHindu temple dedicated to Lord Shiva located approximately 15 miles from Erode.

Sankagiri FortThis historical fort; maintained by the Archeological Survey of India, is located about 22 km from Erode.

SivanmalaiSivanmalai - is about 50 km. from Erode and 5 km to Kangayam

ThindalmalaiThindalmalai - is 5 km from Erode

VattamalaiVattamalai - is about 5 km from Kangayam
Do
Gobichetti palayam is a famous cinema shooting spot near to Erode.
Buy
Known for its name "Textile City" - Erode is famous for its Textile market where you can purchase textile products (Bedspreads, shirting and suiting....) for very low prices. Textile merchants from various parts of India converge here for Textile trading, especially in cotton materials.
Erode is also famous for Turmeric (Manjal) which is a natural anti-septic powder.

phone: +91 968 812 8555

address: NH - 544, Salem - Cochin Highway, Gangapuram, Chithode

An integrated textile shopping mall housing both daily and weekly market stalls.
Eat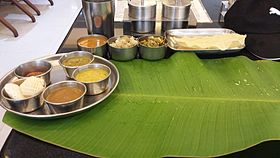 In Erode you can find Parotta, Dosai, Idly etc. You will also be able to locate a lot of multi-cuisine restaurants in an around Erode. Both the vegetarian and the non-vegetarian people could have a tasty and tummy full food cheaper than other cities in Tamil Nadu.
Best Places:
Trichy Cafe - two hotels. One located near bus-stand and the other near Manikoondu.
kongu parotta for its delicious parotta
Kuppanna - famous for its biriyani. Located in multiple places. Recommended - The one near the bus-stand.
Sri Ayyappa Vilas- famous for its mutton chops started in the year 1955.
Chiken Pallipalayam is very special dish prepared by coconut and chicken.
==Drink==
Lot of bar available in and around erode city.
Sleep
Go next