Figueira da Foz
Figueira da Foz
is a seaside resort on the
Beira Litoral
in
Central Portugal
, situated at the mouth of the Mondego River west of
Coimbra
. It boasts a long waterfront promenade, Europe's widest urban beach and one of Portugal's few casinos. It is also popular with surfing enthusiasts for its favorable conditions and often hosts surfing competitive events.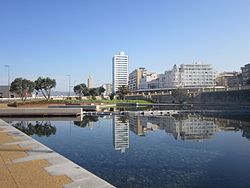 Understand
The name of the city is most probably derived from disused Latin and proto-Portuguese terminology referring to its location on the mouth of the river Mondego, whose name itself refers to it entering the Atlantic ocean. The favourable location led to humans settling in the area early on, although the city appears in record only in the 10th century. It has seen tremendous development thanks to advances in seafaring and later industrial revolution, and it was not until late 19th century that is became a seaside resort and underwent yet another transformation since then.
Figueira da Foz is the second most populous municipality in the Coimbra district after Coimbra itself. While ostensibly a resort, its port is also of major significance to trade and several major industries are located within the municipality, including large paper, glass and cement factories.

Get in
Figueira da Foz has no international airport and neither has its metropole
Coimbra
. That said, Coimbra is halfway between large international airports of
Porto
and
Lisbon
, with frequent trains running between the two cities through Coimbra, where one can change to a train to Figueira da Foz.
Figueira da Foz is the terminus of a side railway line extending from Coimbra. The only trains serving Figueira are the
urbanos from Coimbra
, taking a little over an hour to traverse the line and stopping at numerous towns along the way. The journey requires crossing all five fare zones and incurs
a base fare of EUR 2,65
one way. Alternatively, some trains from
Lisbon
reach Alfarelos or Veride on said line, from where it takes just 30 minutes to get to Figueira on an
urbano
.
Travelling from Coimbra, Lisbon or Porto directly by car is actually up to two times quicker than taking the trains, due to numerous stops along the way.
Get around
AVIC
operates a small number of bus lines within the municipality. Otherwise, you need to rely on taxis and, within the city of Figueira itself, you will comfortably reach all your destinations on foot.
See
Torre do RelógioThe modernist clock tower stands on the waterfront promenade, built between 1942 and 1947 to the design by architect João António de Aguiar.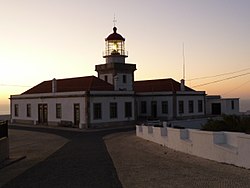 Cabo MondegoThe cape extending into the Atlantic north of Figueira, featuring a histori lighthouse (faro)

Serra da Boa ViagemA green hill rising above Figueira to its north, it overlooks the Atlantic coast and the Cabo Mondego, and thus sees the departing boats on their way - hence the name, referring to the traditional greetings extended to travellers.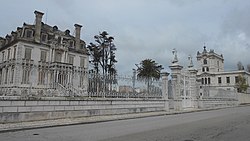 Palacio Sotto MayorThis opulent residence of a gentleman named Joaquim Sotto Mayor was built in late 19th century and comprises multiple buildings in a fenced garden. Today, it serves as a congress centre.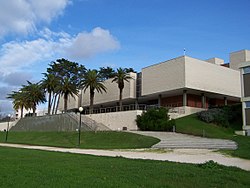 Do
phone: +351 962401089

Surf courses for beginners of all ages. Will guide advanced surfers to the spots around Figueira da Foz.

phone: +351 910468760

address: Figueira da Foz

Surf School & Camps
Eat
Seafood/bacalhao.

Drink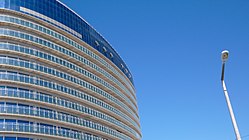 Sleep
Budget
ibis Figueira da FozA standard, if slightly dated, ibis, skillfully hidden in a historic building in charming side street off the waterfront.
Mid-range
Mercure Figueira da FozThe erstwhile Grand Hotel is a beachfront property of a listed status due to its modernist architecture and continued operation. Inside you will find a mixture of heritage design features and modern comforts, if a bit in a need for an update.
Splurge
Eurostars Oasis PlazaThe spectacular oyster-shaped design of the glazed tower hosting the hotel stands out on the waterfront, and the service and standard earn it top notes from guests.
Go next
An obvious destination along the way to Figueira da Foz, Coimbra is a beautiful historic city of much significance