Florida Keys
The
Florida Keys
are a region of
Florida
. Geographically, the Keys are an archipelago of about 1,700 islands extending south and southwest of the Florida mainland. Perennially popular with tourists, retirees, and pleasure-seekers alike, the Keys offer a multitude of sights to experience, landmarks, recreational and entertainment opportunities; not to mention breathtaking tropical beauty and a pervasive laid-back charm.
Islands
Listed from furthest north to furthest south:
– home of the protected "Key Deer"
Get in
By car
U.S. Highway 1
leads from
Miami
to the Keys via the famous Overseas Highway.
By plane
The two main airports in the Keys are
Key West International Airport
(
EYW
) and the seaplane base on Marathon Key. These are only used by private or commuter aircraft, mainly coming in from Miami (MIA), which is the closest international airport. A bit farther is Fort Lauderdale–Hollywood International Airport (FLL). Shuttle service from both is available with Key West Shuttle.

By bus

Greyhound has service to and from the Florida Keys. There are terminals on Marathon, Big Pine Key, and Key West.

By ferry

Multiple ferry services are available from Fort Myers to Key West. Most of them are large catamarans that will accommodate 20-30 passengers. Sailing time is about 3 hours.

Get around

The Keys (at least the accessible, commercial islands) are connected by US Highway 1. A useful and interesting "quirk" about the linearity of the Keys (and US-1) is that directions to establishments and attractions are locally described by the "Mile Markers" along US-1. If you ask someone how to get to a certain beach or hotel, they will tell you that it is at "Mile Marker 68.5"; many signs and brochures will say "MM 68.5" (of course, there is no mile marker 68.5, this just means that the hotel is halfway between mile markers 68 and 69). These numbers start at zero at the start of US-1 on Key West, so the numbers get larger as you go north.
The speed limits in the Keys are generally 45 MPH on the built-up Islands, and 55 MPH on the bridges and less built-up islands. There are areas (very built-up strips, or animal sanctuaries) where the speed drops to 35 MPH.

See
The Keys are not so much a sightseeing destination—people are coming for the beaches. But that's not to say there are no attractions. Several museums are in
Key West
: the Ernest Hemingway Home and Museum, Audubon House & Tropical Gardens, and the Key West Art & History Museum at the Custom House.
Islamorada
also has a neat artist colony at Rain Barrel, filled with large, unusual statues.
State parks
Note that Monroe County applies an additional $0.50 tax to the state park entrance fee. This tax is not covered by the Florida State Park Pass.
State trails
Do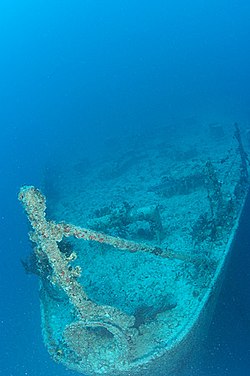 One of the Keys' most popular activities is
scuba diving
. From Biscayne National Park up to Key West, the dive sites all have nice reefs, tropical waters and a very diverse marine life. Some of the popular dive sites are Spiegel Grove, North Dry Rocks and the USNS Vandenberg.
Eat

As you would expect, there is a lot of seafood served in the Keys, but all types of restaurants exist. These include most of the staples of American fast-food, mom-and-pop diners, and many kinds of ethnic fare.
The Florida Keys are the birthplace of Key Lime Pie once made using limes exclusively grown here. Nearly every restaurant will have their own variation of this dessert, and each will be quite different, ranging from super-tart to sickly-sweet.
Another Key specialty is conch (pronounced "konk"), a large mollusk often served in chowder. Conch fritters, small spheres of fried breading and conch, are an appetizer you should try at least once during your stay.

Drink
Key West - famous bar-hopping town, and former haunt of author Ernest Hemingway
Stay safe
Police/Crime Prevention In an emergency, dial 911 from any phone in the Florida Keys.
Visitor Assistance Line, 1-800-771-KEYS (5397). Multi-lingual staff are ready to help you with directions and phone numbers to medical facilities and law enforcement offices and much more. The staff work 24 hours a day, every day of the year.
Boating Safety In an emergency, dial 911 from any Florida Keys land or cellular phone or contact the United States Coast Guard, via Channel 16, on a marine VHF radio.
United States Coast Guard, .
Florida Fish and Wildlife Conservation Commission, 305-289-2320, . The Florida Fish and Wildlife Commission is responsible for enforcing safe and environmentally-friendly boating and fishing practices in the Keys. FWC officers patrol docks, bridges and waters.
Florida Keys National Marine Sanctuary, Phone 305-292-0311, . The Florida Keys National Marine Sanctuary sets regulations for boating and fishing in the Keys and offers safe boating tips. They also provide "Sea Smart" advice for divers and snorkelers.
Monroe County Bike/Pedestrian Planner, Phone: 305-289-2514.
Overseas Heritage Trail, Phone: 305-853-3571. Bicyclists are encouraged to use the Overseas Heritage Trail adjacent to the highway wherever the trail is available.
Reef Relief, Phone: 305-294-3100, . This independent group offers the latest science on the dangers of feeding fish and other marine mammals.
Divers suspecting decompression illness should seek medical attention immediately at one of the Keys hospitals. The staff at these facilities know how to diagnose and treat the condition and, if necessary, will transfer patients to one of two decompression facilities in the Keys. The U.S. Military operates a decompression chamber in Key West. The other, more often used, facility is in the Upper Keys at Mariner's Hospital.
Medical/Hospitals
Upper Keys
Mariner's Hospital, Phone: 305-434-3000, Mile Marker 91.5, Tavernier.
Middle Keys
Fishermen's Hospital, Phone: 305-743-5533, Mile Marker 48.7, Marathon.
Lower Keys and Key West
Lower Keys Medical Center, Phone: 305-294-5531, 5900 College Road, Stock Island.
Go next