Fort Smith
Fort Smith
is in northwest
Arkansas
and borders
Oklahoma
. It is the county seat of Sebastian County. The city has a population of 80,286 which makes it the second largest city in
Arkansas
behind
Little Rock
. It is located in the
River Valley
of Arkansas between the Ouachita mountains in the south and the Boston and Ozark mountains of the north and a gateway city to the
Ozarks
.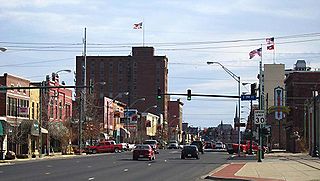 Understand
In 1817 Fort Smith was established as a military fort next to Indian territory in Oklahoma to keep the peace between the native Osage tribes and the recently relocated Cherokee groups. It is at the junction of the Arkansas river and the
Poteau
river at a place that early French explorers called Belle Point. The military fort was named after General Thomas A. Smith, the military's district commander. The military later relocated to nearby Fort Chaffee but the civilian settlers remained keeping the name of the fort and establishing a western frontier town that was often the last genteel layover for people from all walks of life before excursions into Indian Oklahoma including soldiers en route to the Mexican War in the Southwest.
Later Fort Smith became a popular stop for westward expansionists, gold rush diggers, and those seeking better opportunities due to the Great Depression and Dust Bowl of the 20th century.
Today as the second largest city in the state, the municipality and surrounding area is a major economic hub for the state of Arkansas with many major corporations with roots in the city still in operation and employing thousands. The downtown area and commercial zones are usually busy with voluminous traffic most days but beyond that you will find quiet residential zones and woods. Due to economic trends in the U.S. economy, some major factories and plants have closed and/or moved resulting in a swelling of the unemployed population and an uptick in local taxes.
Get in
By plane
By train
Fort Smith does not have passenger rail service. The nearest cities with Amtrak stations are
Oklahoma City
, which is the northern terminus of the
Heartland Flyer
to Fort Worth; and
Little Rock
, which is served by the
Texas Eagle
San Antonio - Chicago route.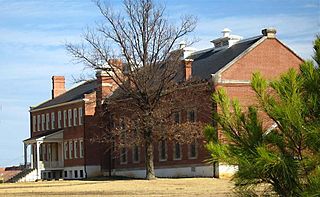 By car
Fort Smith is at the intersection of Interstate 40, Interstate 540, and US Route 71. Approximate driving times are: 2 hours and 30 minutes west of Little Rock, 1 hour south of Fayetteville, and 3 hours east of Oklahoma City.
By bus
The
Jefferson Lines
provides bus service to the east, west and north.
Get around
The best way to get around and see Fort Smith is by car. Also, public transport is provided by
Fort Smith Transit
. Although Fort Smith is Arkansas' second largest city, it is relatively compact and getting around shouldn't be much of a problem.
See
The Hanging Judge
The Fort Smith National Historic Site contains the former courthouse of Issac Parker (1838-1896), who became known as "The Hanging Judge". Parker served 21 years on the bench, during which he sentenced 160 criminals to death by hanging, of which 79 were hanged. Today, the phrase
hanging judge
has entered American law jargon as a term for a judge who frequently implements the death penalty or seeks swift and firm justice.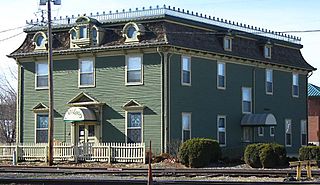 Miss Laura's Social Club and Visitor Center, 2 N "B" St., +1 479 783-8888, A house of ill-repute from Fort Smith's past, now a visitor center. It is listed on the National Register of Historic Places. This is a good starting point for any visit to Fort Smith.
Fort Smith National Historic Site, South of Garrison Ave., near the Arkansas river. Parking and Park entrance near 3rd St. and Garland Ave. This site includes the original Fort sites and the reconstructed gallows of Hanging Judge Issac Parker.

address: 100 S. 4th

Take a ride on the trolley past the Judge Parker court and the National Historic Site.
Belle Grove Historic District, 22 square block area north of downtown, On the National Register of Historic Places and has 25 restored historical homes.
Fort Chaffee and Chaffee Crossing, Hwy 22 (east of Fort Smith) Former military fort with a rich history. Was built in 1941 and includes 22,000 acres. Elvis Presley was inducted into the military and started basic training there. The movies Biloxi Blues, and A Soldier's Story were filmed there.
Do
address: 6100 South 36th Street

Arkansas' largest bowling facility, with a whopping 72 lanes.

address: 1413 Phoenix Avenue

An ordinary roller skating rink, but with a unique distinction: it has the only artistic roller skating club in Arkansas.
Festivals
Learn
University of Arkansas—Fort Smith, 5210 Grand Ave., +1 479 788-7000 Fort Smith's local university branch.
Work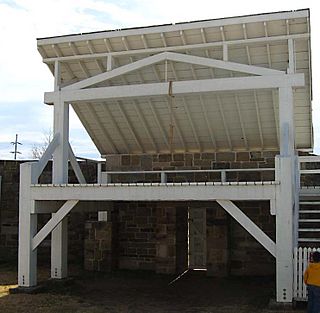 There are several major employers in Fort Smith, including Baldor Electric, Whirlpool Corporation, Rheem, Golden Ventures and Arkansas Best Corporation (ABF).
Buy
address: 5111 Rogers Ave

(Exit 8, I-540) This mall is the primary shopping mall in Fort Smith with shops, restaurants and movies.

Solemates On The Avenue

address: 505 Garrison Ave

Women's clothing.

T's Boutique

address: 507 N. Greenwood Ave

Ladies' boutique.

Stringtown Yarn & Fiber

address: 11 North 3rd Street

Supplies for knitting, crochet, and handspinning.
Eat
You will find the standard chain restaurants spread out for 2 miles on Rogers Ave. to the east of Interstate 540. They include Friday's, Applebees, Chili's, Outback Steak House, Red Lobster, Olive Garden, Arby's, Chick-fil-A, KFC, Wendy's, Schlotzsky's Deli, IHOP and Village Inn.
Bella Italia Restaurant, 407. N. 8th St., +1 479 785-1550

address: 2401 South 56th

Family style restaurant with great cinnamon rolls.

Catfish Cove Restaurant

address: 1615 S. Phoenix Av

Catfish, seafood and frog legs on a all you can buffet.

address: 422 N. 3rd Street

Great steaks and tamales.

Diamond Head Restaurant

address: 4600 Towson Ave., Suite 59

A great Chinese dine-in restaurant.

Hamburger Barn

address: 317 Garrison Av

Design your own hamburger.

Jerry Neel's BBQ

address: 1823 S Phoenix Av

Very good BBQ.
Art's BBQ, +1 479 452-2502, Even better BBQ.

Leoncia's

address: 1000 Garrison Ave

New Orleans sandwiches.

Lin's Garden Chinese Restaurant

address: 7308 Rogers Ave

Good Chinese buffet.

Ole Feed House

address: 3801 Planters Rd

Seafood and BBQ buffet, don't miss out on the homemade cinnamon rolls.

address: 223 Garrison Avenue

Nuevo Latino food in a Southern hospitality setting.

Taliano's

address: 201 North 14th Street

Very good Italian food.

address: 318 Garrison Ave

TVs with all the games, pool and great homemade potato chips.
Drink
address: 1004 1/2 Garrison Ave.

Fort Smith's only gay bar. Good renovations but the uninitiated may be surprised at its scant floor space, especially on a busy weekend. Smoking allowed. Drag shows on Friday and Saturday. "Cougar Cabaret" drag show (no songs performed after the year 1989) once a month.

Rooster's Blues Bar

address: 801 Garrison Ave

Sweet Bay Coffee Co.

address: 3400 Rogers Ave

Tassanee's Thai Cuisine

phone: +1 479 7852-7750

address: 1611 Dodson Avenue

Good Thai food.
Sleep
address: 2900 S. 68th St

Beland Manor Bed and Breakfast

phone: +1 479 782-3300

address: 1320 S. Albert Pike

address: 700 Rogers Ave

address: 6813 Phoenix Ave

address: 3005 South 74th Street

Motel 6

address: 6001 Rogers Ave

Hampton Inn

address: 6201-C Rogers Ave

address: 2123 Burnham Rd
Respect
Being so close to a number of military installations and bases the area boasts a large number of military families.
The city is in a very GOP concentrated district as opposed to the rest of the state, though changing political trends for both parties have caught up to the area.
Church attendance is very high and religious expression often encouraged but residents are often respectful if one politely declines their invitations to services. There are also small nonreligious secular social groups nearby, notably in Fayetteville, if that's one's preference.
Being near many rural communities and woodlands one may come across, though rare, wildlife especially the nearer one is on the outskirts of the city. It is best advised to leave the wildlife be.
Local county liquor laws prohibit the sale of alcohol on Sundays.
Due to nation-wide economic changes several large scale employers have had to close or move. These events have hit the local residents very hard and as a result several have had to swallow their pride and accept public assistance.
Connect
The area code for Fort Smith is 479.
Panera Bread, 2917 S 74th St. Free Internet.
Creative Kitchen, 3111 Old Greenwood Rd, Free Internet.
Fort Smith Library, The Main Library at 3201 Rogers Avenue and three branches have computer terminals with internet access; free Wi-Fi is also available at all library locations.
University of Arkansas—Fort Smith, 5402 Kinkead Ave. Free WiFi available for guests and students on campus.
Stay safe
Check the
Tornado safety
page if you are visiting Fort Smith. A tornado ripped through downtown Fort Smith on April 21, 1996 killing two people.
Fort Smith is the 6th-most hit city by tornados in the US
Go next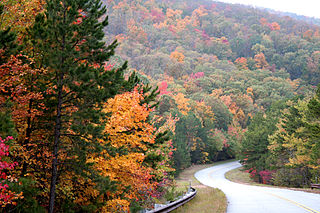 Talimena Drive from Talihina, Oklahoma to Mena, Arkansas 54-mile scenic drive in Oklahoma and Arkansas along the ridge of the Ouachita Mountains and the Ouachita National Forest. The drive has frequent turnouts so you can enjoy the scenery.
Hot Springs Visit the national park and Oaklawn Park horse racing. Enjoy a thermal bath in the bath house of your choice.
Eureka Springs 2-1/2 hours of Ozarks driving from Fort Smith. Take the guided tram tour of the historic area. Visit Christ of the Ozarks monument and Passion Play grounds. Enjoy the Little Switzerland of the Ozarks.
Branson is a 3-hour drive and in the heart of the Ozarks. Visit some of the craft shops, see a show, shop the outlet malls and take a ride on the Branson Scenic Railway. Be sure and visit the Veteran Memorial Museum.
Altus, a wine-producing town, is a short drive east from Fort Smith on Interstate 40 or US Route 64. It is known best as the setting of The Simple Life. Don't forget to visit the wineries, though, and while you're at it, wine tasting is also a great idea. While in Altus, it worth stopping to see the interior of St. Mary's Catholic Church. The church is decorated with elaborate frescos that were painted by a German artist who was stranded in the United States following the outbreak of World War I.
Buffalo National River, about three hours from Fort Smith, is a popular place for boating and fishing.