Fritch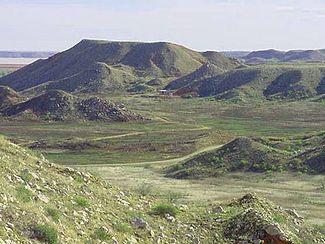 Fritch
is a city in the
High Plains
region of
Texas
.
Get in
The town is located 30 miles north-northeast of
Amarillo
on TX Highway 136. It is also 10 miles west of
Borger
on that same highway.
See
Alibates Flint Quarries National Monument

phone: +1 806 857-3151

address: Cas Johnson Road

Beginning around 13,000 years ago, American Indians collected high-quality flint here for weapon and tool-making. Alibates Flint was traded across the continent long before the Europeans made their appearance. The park has over 700 quarry sites. Free tours are available by reservation only at 10AM and 2PM daily.

Lake Meredith National Recreation Area

address: 419 E. Broadway (Headquarters)

This man-made reservoir provides drinking water for 11 nearby cities and is a popular spot for boating and fishing. The surrounding lands have canyons of up to 200 feet and provide ample opportunities for hiking and observing wildlife.

Lake Meredith Aquatic and Wildlife MuseumHas dioramas displaying the local landscape and wildlife of the area, a large freshwater aquarium that includes several species of fish found in Lake Meredith, and a new display on Playa Lakes.
Do
Camping, fishing, hiking, hunting, boating and water sports are all popular outdoor activities in and around the Lake Meredith National Recreation Area.

Buy
Other than a few shops serving locals, there is not a lot of shopping in town.

Eat
Several restaurants line Broadway (TX 136) through town.

Drink
The town itself is dry but there are packaged liquor stores and some bars on the outskirts of the city. Follow the signs!

Sleep