Güstrow
Güstrow
is a former royal residence in
Mecklenburg
,
Germany
. Its renaissance palace and well-kept old town are known beyond Northern Europe.
See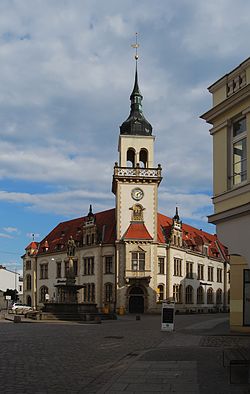 Güstrow Palace, a renaissance palace with lush details and a revitalized original-style garden
old town

phone: +49 38736 86121

address: Am Kloster, Dobbertin, Landstraße Nr. 192

The Abbey was founded in 1220. It now houses workshops for handicapped. There is a good cafe (Brauhaus) and a giftshop selling products from the workshops.
Do
address: Verbindungschaussee
Sleep
phone: +49 3843 277960

address: Neuwieder Weg 1

phone: +49 3843 24550

address: Lange Stege 13
Go next