Gig Harbor
Gig Harbor
is a town on the
Kitsap Peninsula
in the
Puget Sound
region of
Washington
state.
Gig Harbor, the southern gateway to the Kitsap Peninsula and the
Olympic Peninsula
, lies just across the dramatic Tacoma Narrows Bridge from
Tacoma
. This tucked-away town sits on a scenic inlet framing a postcard-perfect view of
Mount Rainier
. Gig Harbor's strong Scandinavian and Croatian heritage has always influenced its nautical lifestyle and fishing-village character. Today specialty shops, creative boutiques, art galleries and waterfront restaurants add to its appeal and make it a wonderful get-away.
Get in
By car
A car is really quite requisite to see the Gig Harbor area as a whole. Gig Harbor is easy to get to by car from the rest of the Puget Sound area. From
Interstate 5
take the Washington State Hwy. 16 west across the Tacoma Narrows Bridge. The first four exits after the bridge are all Gig Harbor exits.
By boat
The
Shoreline Restaurant
at the head of the bay and the
Tides Tavern
toward the entrance offer floats for patrons.
By bus
The major bus stations in Gig Harbor for Pierce Transit (Rt #100 & 101) and Sound Transit Rt #595 are at the and the , near downtown at Kimbell Dr, off of the Pioneer Way Exit from Hwy 16. The Kitsap Transit Bus only serve the Purdy P&R while the Olympic Bus Lines pick up and drop off at The Inn at Gig Harbor:
phone: +1 360-876-1737

address: (scheduled stop) The Inn at Gig Harbor @ 3211 56th St NW

Scheduled ground transportation to and from Seattle-Tacoma International Airport to various locations on the Kitsap Peninsula. The most regular and direct and consistent bus between Sea-Tac, Tacoma, Gig Harbor and the Key Peninsula.

phone: +1-888-889-6368

address: Tacoma Dome Station, E Parking Bldg @ 610 E Puyallup Ave

Express buses up to downtown Seattle from Gig Harbor(Rt #595).
Rt #595 goes up to downtown Seattle via Tacoma Community College during the morning rush hours and returning to Gig Harbor in the afternoons, no weekend service.
Rt#590,594 goes from downtown Seattle to downtown Tacoma via the Tacoma Dome Station at all hours during the week and weekends. Take the #1 or 2 bus from Downtown Tacoma to Tacoma Community College (TCC) and transfer to #100 bus to Gig Harbor. Transfer to Greyhound and Amtrak at the Tacoma Dome Station or in downtown Seattle or take the #102 (during weekday rush hours) to Gig Harbor
phone: +1 360 479-6962

Kitsap Transit offers limited service to the Port Orchard Ferry Terminal from the Purdy P&R (north of Gig Harbor near the Kitsap/Pierce County line) on the "Purdy Connector". Transfer to other Kitsap Transit buses or the passenger only ferry to Bremerton from the Port Orchard Ferry Terminal.
phone: +1 253 581-8000

Local routes on buses that run on natural gas and connect with other regional transit systems. Pierce transit can also be tracked with a free smartphone app from One Bus Away that provides easy access to real-time transit information for the Puget Sound region and beyond. They offer service to Gig Harbor from Tacoma.
Rt#100 Goes from Tacoma Community College (S 19th & Mildred) to Gig Harbor, and provides local service through Gig Harbor (between Point Fossdick Dr & 45th to Purdy P&R).
102 Express bus along Hwy 16 to Gig Harbor from downtown Tacoma and the Tacoma Dome. Goes to Gig Harbor during the afternoon rush hour and to Tacoma in the mornings.
Key Peninsula School Bus Connect

phone: +1 253 884-2287

The local council in Key Peninsula have arrangements with the local school district to provide public transportation in and around Key Peninsula and Fox Islands with connections to Purdy P&R.
Get around
The town name suggests that this is a harbor town. Boaters can moor in the harbor, a part of Puget Sound, and explore the many shops, cafes, and galleries downtown.
Those coming in on four wheels can struggle to find parking in downtown, but once they do, exploring the town by foot is well worth it.
By bike
Cushman TrailThis popular paved pedestrian and bike trail connects various points of interest downtown and crosses forested and wetland areas making for a nice varied ride through the area. Also has access to street parking and bathrooms.
By bus
phone: +1 253 581-8000

Local service between retail centers at 45th St Ct NW & Point Fossdick Dr NW, Kimball Dr P&R, downtown and Purdy P&R. There's no bus service to most places west of Hwy 16 and Key Peninsula (KPN & KPS). During the summers they operate a local trolly bus numbered #101 along the same route as the #100.
See
Besides Gig Harbors maritime town center around the harbor, there are many things to see in the nearby area.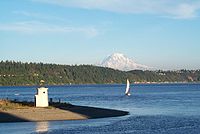 address: 10905 144th St NW

As you may have guessed, this is a 360-acre wooded county park near Purdy. A popular loop trail leads around the perimeter with smaller trails crossing through the center. It is popular with mountain bikers, hikers and equestrians.

phone: +1 253 858-6722

address: 4121 Harborview Dr

Experience the history of the Gig Harbor Peninsula including its maritime industries and even a well preserved school house.

Gig Harbor LighthouseAt only 15 ft tall, this is certainly one of the smaller lighthouses in the region but nonetheless plays an important roll marking the opening to Gig Harbor. Directions: from Highway 16, exit onto Pioneer Way. When the road tees, turn right on Harborview Drive and continue to its end where you will find a small park from which you can view the lighthouse.

Joemma Beach State ParkOn the Key Peninsula near Gig Harbor, it's a 122-acre marine camping park with 3,000 feet of saltwater frontage on southeast Kitsap Peninsula. Aside from the natural beauty of park and surroundings, the area is an excellent place for fishing, boating and crabbing. Provides a boat launch and water trail campsites.

Kopachuck State Park

address: 10712 56th St. NW

A 109-acre marine park with 5,600 feet of saltwater shoreline on Henderson Bay. One portion of the park, Cutts Island (or "Deadman's Island") is a half mile from shore and reachable only by boat.
Do
Boat rental
Gig Harbor Rent a Boat

phone: +1 253-858-7341

address: 8829 N. Harborview Dr

Rent a kayak, canoe, pedal boat or a power boat to explore the harbor and beyond.
Boat launch
Horsehead Bay Public Boat Ramp
Boat tours
phone: +1 253 225-6306

address: 4430 Holly Ln. NW

Harbor tours, sightseeing, charters and eco tours of Tacoma Narrows Bridges, Gig Harbor, Salmon Beach, Point Defiance, Thea Foss Waterway and the Port of Tacoma
Sea kayaking
Sea kayaking can be a rewarding way to explore Gig Harbor and the Kitsap Peninsulas nearly 400 miles of coastline allowing the paddler a closer and slower look at their surroundings and making Kitsap one of the most popular areas to kayak in Puget Sound. Thick forests of majestic pine and deciduous trees and hundreds of creeks and estuaries dot the coastline. Or just explore Kitsaps many harbor towns like Gig Harbor that cater to kayakers with shops and restaurants accessible from the water such as the Tides Tavern. With kayak rentals available nearby Gig Harbor is a popular place to spend a few hours exploring or set off or restock on a major expedition.
Kayak trails
Organized trails offer overnight camping options and maps of appropriate lengths and scenic travel destinations.
Cascadia Marine TrailThis inland sea trail is a National Recreation Trail and designated one of only 16 National Millennium Trails by the White House. Suitable for day or multi-day trips, the Cascadia Marine Trail has over 50 campsites to visit including several close to Gig Harbor such as The Narrows Park which is a safe haven at the midpoint of the Tacoma Narrows. At night it's great to watch the vehicle lights on the Narrows Bridges from the serenity of the park. The white dome of Mt. Rainier is visible over Tacoma, especially on moonlit evenings.

Key Peninsula Marine TrailA 40-mile Peninsular Marine Trail near Gig Harbor with 14 legs between 15 points of interest during a paddling journey around the Key Peninsula
Scuba diving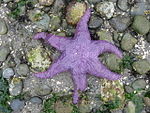 Scuba diving
the cold waters of Puget Sound takes a bit more gear and training than other warm water locations, but the rewards are incredible. The area contains some of the best diving in the world and many areas are accessible from the Kitsap Peninsula. Many dive sites are completely covered with colorful sea creatures that defy description. Giant Pacific Octopus are common, along with friendly wolf eels. Colorful sponges, sea cucumbers, sea stars, soft corals, anemones and fish can be seen on nearly every dive. The state has offers
a guide to parks with launch sites
.
Conservation areas
Colvos Passage Marine Preserve Area

address: 10015 Sunrise Beach Drive Northwest

This protected marine area is considered one of the best shore accessible diving areas in Puget Sound. Known for its many friendly Wolf Eels and its 25-foot-high rugged rock wall that runs along the shoreline for about 200 feet. There are also sightings of Giant Pacific Octopus, Ratfish, Copper, Brown, and Quillback Rockfish, Lingcod, Greenlings, many varieties of sculpins, Green Sea Urchins, scallops, Rock Sole, Starry Flounder, countless sea stars, warbonnets, gunnels, and different varieties of nudibranchs.
Well-known to regional scuba divers, Z's Reef Marine Preserve is a designated conservation area on the shores of Fox Island just south of Gig Harbor. A variety of fishes typically associated with rocky habitats congregate at the site and in such quantities that are unusual for southern Puget Sound. The dominant fishes include copper rockfish, brown rockfish, and quillback rockfish. Other common fishes include lingcod, kelp greenling, painted greenling, wolfeel, and striped seaperch. Pregnant rockfishes are observed at the site during the spring indicating that at least some fishes use the site for reproduction. Other marine organisms include sea stars, encrusting organisms such as giant barnacles, red sea cucumbers, shrimp, and red rock crabs. Seastars are common including sunflower seastar and gumboot chitons are also frequently observed.
Shellfishing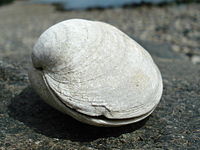 Shellfish are prized resources of the Puget Sound, the cool, clean waters provide some of the finest shellfish habitat in the world. Washington State is the nation's leading producer of farmed bivalve shellfish (clams, geoduck, mussels and oysters) and with Kitsap Peninisulas dozens of Public Clam and Oyster Beaches and miles of coastline it is a popular place for individuals to find these elusive and sought after shellfish. Maps of public shellfishing areas and health warnings and updates can be found online at the state's
Fish and Wildlife website
as with all fishing in Puget Sound permits are required and can be purchased online or in some sporting goods stores.
Public shellfishing area
Sunrise Beach Park

address: 10015 Sunrise Beach Drive Northwest

Open year-round for clam and oyster fishing. Colvos Passage Marine Preserve lies south of the County Park. Marine preserve restrictions do not apply within Sunrise Beach County Park.
Buy
Gig Harbor has many locally owned and operated shops in its downtown area, ranging from dress shops to music stores and jewelry studios. There are quite a few art galleries and other stores that sell art of various types.
address: Uptown location: 4701 Pt. Fosdick Drive F 1-5PM; Downtown: Skansie Brothers Park 3207 Harborview Drive, W & Su noon - 5PM

Fresh flowers, produce, plants, baked goods, food, handmade crafts, expert advice from master gardeners, a kids' tent, free guitar lessons, live entertainment.

phone: +1 253-853-3355

address: 7803 Pioneer Way

One of three bookstores in downtown Gig Harbor, No Dearth of Books specializes in unique local interest books: maritime fiction & travel accounts, boating know-how, military, naval & aviation history, and the Pacific Northwest. The store also stocks a wide range of other genres, from classics to recent bestsellers.
Eat
The Tides TavernThis Gig Harbor restaurant has been a local institution for many years. The smoke-free, 21 & over (it's a bar in the Washington State Liquor Control Board's eyes) environment is set on pilings over the harbor and is the perfect spot to enjoy a glass of wine or beer, a tasty meal from an extensive menu. Perfect for kicking back, while looking the Sound wildlife, boat traffic, and locals coming in and out of The Tides.

Anthony's RestaurantPart of a chain of Northwest-centric restaurants in the Puget Sound area and Gig Harbor's is one of the jewels in the chain's crown. Fairly upscale seafood fare shares the menu with traditional beef, chicken, and salad items. The restaurant's location is fantastic. at the head of the harbor with a drop-dead gorgeous view of the marinas, the homes clinging to the sides of the hill, and Mount Rainier. A bar downstairs features happy hour 1/2 price appetizer options and the same spectacular view.

Dexter's Drive-In

phone: +1 253 851-4552

address: 6701 Tyee Dr NW

Classic hamburger and fries type drive-in.

Brix 25°A fairly new dining establishment in the Harbor, but has quickly become one of the favorites. While this eatery doesn't have a view of any sort or even a very nice structure to call home, the menu and presentation is fantastic. Meals are exquisitely prepared and feature daily specials. The fare is primarily continental with a Northwest twist. Expect halibut, salmon, some shellfish, along with a filet mignon, or a duck breast on the menu most nights. Their wine selection is impressive and has won several awards, including the 2008 Washington Wine Restaurant of the Year.

phone: +1 253-853-9463

address: 9014 Peacock Hill Ave, Suite 103

Gig Harbor's pre-eminent wine shop, with the largest–and most diverse–selection of wines in the South Sound area. Our knowledgeable staff delights in finding the perfect wines for your every occasion.
Drink
Floatation Device Pub & Grill

phone: +1 253 857-3897

address: 14511 Sherman Dr NW

This popular maritime themed pub is close to the water and has good food options.

phone: +1 253 509-0008

address: 3207 57th St Ct Nw

The Pacific Northwest's premier Destination Distillery. Free samples of custom made spirits - whiskey, gin and vodka. Plus, the first and only Craft Distillery in the US to offer patent-pending programs for customers to legally make their own distilled spirits and/or have them custom aged to individual specifications.
Sleep
There are several lodging choices in Gig Harbor from hotels, to bed-and-breakfasts, to motels, to vacation rentals.
The Inn at Gig HarborOne of the newest and most well known choices. The Inn features upscale lodging close to the city center with many amenities within the hotel. The construction is of a Northwest lodge style. One of the drawbacks to this lodging, though, is its location. It is a bit outside of the loop for exploring the area by foot and is set right against busy Highway 16.

The Maritime InnA small hotel right in the center of town, an excellent location to enjoy the many restaurants, galleries, and shops by foot. This is Gig Harbor's only major lodging choice right along the waterfront. Rooms have fireplaces and many enjoy views of the harbor.

The Best Western Wesley InnNot your typical Best Western. This is quite a nice lodging choice perched above the center of the town, convenient to some restaurants and freeway access. Rooms are nicely appointed including some with fireplaces and bay windows.

The Waterfront InnA small B&B right on the water in downtown. This is a perfect spot from which to explore this maritime village. The Inn was built in 1918 as a private residence and retains much of its exterior charm. There are three rooms in the waterfront area and three "Captain's Quarters" rooms that are not waterfront. Each room is outfitted with modern conveniences and is clean and uncluttered, unlike so many B&Bs.

phone: +1 253 884-2835

address: 9418 Glencove Road Kp N

Built as a resort, this turn of the century facility offers Victorian ambiance through out overlooking a quiet bay.

phone: +1 253 884-3392

address: 9725 Cramer Road Kp N

Summer camp, family camp, outdoor and environmental education, conference and retreats
Camping

Additional camping and moorage options are available at nearby Kopachuck and Joemma Beach State Parks.
Go next
By car
Tacoma
lies to the south across the Tacoma Narrows Toll Bridge and
Olalla
and
Port Orchard
lie to the north.
By boat
Gig Harbor is 6.8 nautical miles to Cedrona Cove on
Fox Island
. It is also a launch to visit Eagle Island on Balch Passage north of
Anderson Island
which is 12.5 nautical miles. Penrose Point State Park is 13.8 nautical miles due south after passing underneath the Tacoma Narrows Bridge and the Shilshole Bay Marina in Seattle 24 nautical miles away.