Hasselt
Hasselt
is the capital of the
Belgian
province of
Limburg
.
Understand
In 2004, Hasselt was the first Belgian city to receive the title "most sociable city of
Flanders
", and has since claimed the title of "Capital of Good Taste"; likewise, Hasselt is also considered an exemplary city regarding pedestrian facilities in the centre.
Get in
By plane
By train



By bus

Good connections links to Hasselt from all municipalities in Limburg and Maastricht.
Bus information: De Lijn Limburg, Tel. +32 70 22-02-00.
De Lijn has a shop at the Station Square.


By car

Hasselt and its car parks are easily accessible by motorways E313 (exits 27 - 28 - 29) and E314 (exit 29).

Get around

Public transport by bus is free for under 19s, otherwise 1 euro per trip. You need to buy a Hasseltpas in advance to take advantage of these cheaper fares and both the place you get on and off the bus have to be inside the city of Hasselt.

See
The town centre of Hasselt is not large but very sociable. The centre is mostly car-free and contains a number of historical buildings. Among the oldest buildings in the town centre are the St. Quentin's Cathedral (11th to 18th C.) and the "Herkenrode Abbey refuge house" (1542).
Monuments and buildings
address: Zolderse Kiezel 220

Former Cistercian monastery founded in 1182 and Refugehuis "refuge house" (1542).

St. Quentin's Cathedral

address: Vismarkt

Virga Jesse Basilica

address: Kapelstraat

phone: +32 11 22-99-31

address: Casterstraat
Parks and public fields
Japanese garden

address: Gouverneur Verwilghensingel 23

Kapermolenpark

address: Koning Boudewijnlaan

Kiewit nature field

town park
Museums
Do
phone: +32 11 29 30 40

address: Gouverneur Verwilghensingel 70

Indoor theme park that is open all year round.
Events
Buy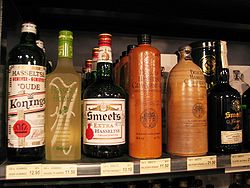 The Demerstraat and the Koning Albertstraat are the most important shopping streets. In the Kapelstraat and the Hoogstraat are expensive shops with the most famous brands. The renovation of the TT-wijk twin towers complex (now including a shopping mall and a hotel) in 2003 gave the centre a new boost.
Eat
The "Grote Markt" (large central market square) and the nearby streets are lined with pubs, restaurants and taverns.
Try mussels in the restaurants on the main streets or the chocolate ice cream store in the city center.
phone: +32 11 41 38 13

address: Ridder Portmansstraat 4

Belgian-French cuisine with a Scandinavian touch.

phone: +32 11 22 34 82

address: Zuivelmarkt 12

A Mexican restaurant where the party always is on. This is also a good place to go to for cocktails.

phone: +32 11 23 47 67

address: Kempische Kaai 7
Drink
Fietsbar

phone: +32 484 61 96 62

address: Minderbroedersstraat 54

A bike repair shop with a bar inside. While drinking your coffee you can watch how your bicycle (or any other bicycle) gets repaired.

Shanti Beans

address: Dorpsstraat 43

A cozy coffee bar in the center of the alternative district of Hasselt.
Sleep