Hauts-de-France
Hauts-de-France
(
Upper France
) (Picard:
Heuts-d'Franche
) is the northernmost region of
France
, located to the north of the French capital
Paris
and situated on the English Channel at the point closest to
England
. The region also fronts much of the French border with
Belgium
. The area is sadly known for its central part in the trench warfare of the
First World War
(1914-1918), perhaps most notoriously the Battle of the Somme, which lasted four and a half months during which more than one million men and women lost their lives. Unsurprisingly, Hauts-de-France hosts a large number of battlefields, war cemeteries and memorials. Less well-known, but still worth your time are the region's many belfries and Gothic churches, and the remnants of France's industrial heartland. Hauts-de-France was created in 2016 by merging
Nord-Pas-de-Calais
and
Picardy
.
Cities and towns
Cities
– the capital of the region is a handsome ex-industrial city with vibrant culture and lots of students
– small cathedral city with plenty of gardens and parks
– beautiful small city with a UNESCO-listed cathedral and picturesque canals to explore. The hometown of Jules Verne and Emmanuel Macron.
– good base for touring the battlefields of the Western Front, known for its wide market squares and typical Flemish architecture
– has a Gothic cathedral and an international airport
– pretty coast and the Nausicaa aquarium
– Britain's gateway to France, home to a large seaport and the continental end of the Channel Tunnel
– an early Gothic cathedral perched on a hill overlooking the rather elegant town
Towns
– in 1916, this town was right in the middle of the hellish Battle of the Somme, so it's only fitting that in the 21st century it hosts both the Trench Museum and the Thiepval memorial.
– town with Gallo-Roman ruins
– the church is indeed the main attraction. Visitors can pay to sleep in a chateau.
– known for Chantilly cream, its chateau, and horses
– another Flemish city based around a belfry
(Dunkerque) – the site of the famous evacuation of British and French forces in 1940, Dunkirk is now known for its art museums and Franco-Flemish seafood.
– seaside resort that has cornered the market in slightly-faded belle-époque glamour
– former industrial town now home to the northern branch of the Louvre, and good base for exploring the UNESCO-listed mine workings
– pretty walled town that inspired Victor Hugo to write Les Misérables.
– beach resort good for windsurfing, sand-sailing and horse-racing
Other destinations
Nord-Pas de Calais Mining Basin is a and best known for its slag heaps, which tower like mountains over this otherwise flat region. Also present across the area are the abandoned pits themselves, and the distinctive brick architecture (reminiscent of Industrial Britain) and infrastructure of the region have all been shaped by centuries of mining. The listing also tells of how the industry's mid-20th century collapse devastated the region's economy, a depression from which some communities never recovered.
another UNESCO site and has around 20 belfries in this region, spread across an area including the Channel coast, the Lille conurbation and as far south into Picardy as Amiens. Belfries (beffrois) are tall clock towers attached to churches and civic buildings.
Understand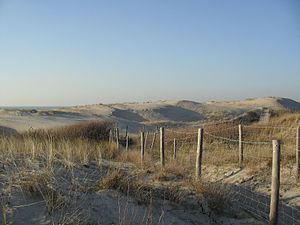 Destroyed in parts by both world wars, home to heavy industry, and cold by French standards, this is not a major tourist region. However, there are some areas of beautiful countryside, fine local foods and beers, and many historical landmarks. War history buffs in particular will find much to see. The lack of crowds can be a plus for people desiring a slower pace. Too many people passing through on the way to Paris miss out.
Because of its particular location in the north of France, between Paris and the English Channel, this is a war-torn region that was often throughout history the place of invasions and battles. The two world wars ripped through this region, leaving behind a legacy for today's inhabitants and tourists. Notable are the battlefields of the Somme where French, British, Canadian, Australian, and African soldiers fought the Germans in World War I, and the deportation camp in Compiègne where, during World War II, prisoners were kept while waiting to be deported to the east.
The current region of Hauts-de-France was created in 2016 after administrative reorganisation grouped Nord-Pas de Calais and Picardy. The latter was formerly a province dating back to the Middle Ages, and its removal from the map has caused some controversy, with the slogan
Touche pas à ma Picardie !
(Hands off my Picardy!) becoming current. The name Hauts-de-France means "heights of France", which refer to the region's northern (high) position on the map, rather than physical height. In fact, this is one of the flattest and most low-lying regions of Europe, an irony not unnoticed by the French press, which has roundly mocked the choice of name.
Talk
In common with the rest of the country, the dominant language is
French
. The local dialects of French (usually known as
patois
) are Picard in the south and west and the closely-related Ch'ti in the north and east. The latter will be known to anyone who has seen the blockbuster hit film
Bienvenue chez les Ch'tis
, which is an affectionate and comedic portrayal of the language and culture of the Nord department. In the far north east, along the border with Belgium, there are still some native
Dutch
speakers, though they speak a dialect called West Flemish, which may be impenetrable if you're more familiar with the Dutch spoken in the Netherlands.
Travelling without knowing French is not a major problem. In general, most local people have at least a basic knowledge of
English
. They will usually try to communicate with you, being more embarrassed by their own lack of English than annoyed at your lack of French. Anyone in the tourism industry should be proficient in English, as it is often a job requirement. In tourist areas, shopkeepers and restaurateurs are making more of an effort to speak foreign languages and cater to international clients, for example offering menus in English, German and Dutch. There is a huge market for English-speaking tourists mainly because of the location (being right across the water from England and on the way to Paris), and interest (Allied war cemeteries and memorials).
Get in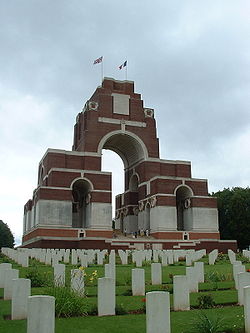 By train
On the
Paris
-
Brussels
-
London
high-speed rail
corridor, the region is highly accessible by train. From London,
Ebbsfleet
and
Ashford
, most Brussels-bound
Eurostar
trains stop at
Lille
(
Calais
(
Fréthun
). The journey to Lille from Brussels on a
Thalys
train takes 30 min, while travellers coming from Paris might consider taking the
TGV
from Gare du Nord, stopping at
Gare TGV Haute-Picardie
,
Arras
and Lille (
Gare de Flandres
), or the slower Intercités service (also from Gare du Nord) which is more useful for the western and coastal parts of the region.
By car
Driving from
Paris
is really easy; take the A1 and your wallet, and expect to fork out at least €25 for the toll. Motorists from
Belgium
have it slightly harder. While both countries are in
Schengen
and should in theory have open borders, the migrant crisis and terror attacks have made police checks on the major roads between Belgium and France more frequent, causing delays. To avoid these, stick to the back routes. Drivers from
Britain
can load their cars onto a
Eurotunnel
train in
Folkestone
, and drive off in Calais 35 minutes later. Alternatively, there are ferry crossings (see below). The A26 is the famous
Autoroute des Anglais
, which conveys traffic from the ferries and tunnel south into France and the rest of Europe.
For more detail on the region's autoroute system, see Get around below.
By boat
Calais is connected to
Dover
in
England
by ferry services operated by
P&O Ferries
and
DFDS Seaways
. DFDS also operate ferries between Dover and
Dunkirk
. The crossings take a relaxed 1hr 30 min, and you get to enjoy a view of England, France and Belgium all at the same time.
By plane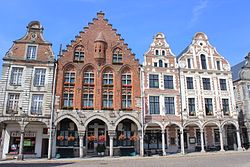 There are two small international airports in the region, though both are targeted at the domestic market.
Beauvais–Tillé AirportMarketed (rather insidiously) as Paris Beauvais by Ryanair, who fly from Manchester, Dublin, and a range of continental destinations.

Lille LesquinMainly receives domestic and continental flights, but nothing from the UK or Ireland. Bizarrely, Ryanair flies to Marseilles from here, going directly head-to-head against high-speed rail.
Failing this,
Paris Charles de Gaulle
and
Brussels
are much larger international airports receiving flights from all over the world, including North America. Both are within easy reach of the region, thanks to high-speed rail.
Get around
By train
The
TGV
provides a local high speed service from Lille south to Arras and Picardy, and north-west to Calais. The rest of the regional network is provided by
Trains Express Régionaux
(
TER Nord-Pas-de-Calais
and
TER Picardie
). The entire system is nationalised under the
SNCF
, so tickets and schedules are easily synchronised.
By car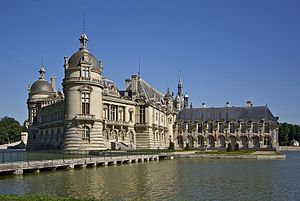 Hauts-de-France is well-served by motorways (
autoroutes
), with the following being the most useful:
A1 (north-south): Lille, A21, Arras, A26, A2, A29, Chantilly, Parc Astérix, Île-de-France, towards CDG Airport/Paris
A16 (along the coast, then south): Belgium, from Bruges as E40, Dunkirk (A25), Calais (A26), Channel Tunnel, Boulogne, Le Touquet/Montreuil, Abbeville, Amiens (A29), Beauvais (N31), Île-de-France, towards Paris
A23: Lille, Valenciennes
A25: Lille, Dunkirk (A16)
A26 (northwest-southeast): Calais, A16, Saint-Omer, Lens (A21), Arras, A1, A2, Saint-Quentin, Laon, Grand-Est, towards Reims
N31 (good west-east road in the south of the region): from Normandy, Rouen, Beauvais (A16), Compiègne, Soissons, Grand-Est, towards Reims
Some of the autoroutes are free, notably the A1 and others around Lille, and the A16 between Boulogne and Belgium. The rest of the network is tolled, operated by the private company
SANEF
. Away from built up areas, you'll find the roads of northern France very quiet indeed, with far-reaching views over desolate fields.
See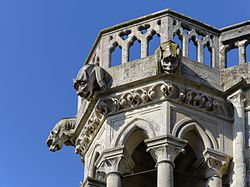 Picardy is sometimes claimed to be the home of Gothic architecture, and there is certainly no shortage of buildings to choose from: the cathedrals of Notre Dame d'Amiens and Beauvais are two shining examples, as is the basilica in Saint-Quentin.
Thiepval - the memorial to the missing of the Somme is monolithic and sombre

phone: +33-321-12-27-27

address: Rue André Clabaux, 62570 Wizernes

This underground bunker near St. Omer, Pas-de-Calais, was once home to Nazi Germany's V2 rocket programme, and now hosts a museum dedicated to the history of the programme, including its links to the space race. Popular with school groups, the site offers audio guides in multiple languages, has a great gift shop and is bound to make history come alive.
Vimy - The site of the famous World War I battle, now a Canadian National Memorial, just outside Lens.
See England from Cap Gris-Nez (Audinghen) and Cap Blanc-Nez (Escalles). On a clear day you can see the White Cliffs of Dover, and view the ships on the world's busiest shipping channel, from these points.
Villers-Bretonneux - The site of the famous battle in World War I, now an Australian National Memorial just outside Amiens.
Do
Beaches: the best beaches are along the 40-km (25-mile) stretch of coast from Equihen-Plage in the north to Fort Mahon-Plage in the south. The wide sandy beach is broken only where the Canche and Authie rivers meet the sea. The sea goes out a long way at low tide. The main resort on this coast is Le Touquet, but there are several smaller seaside towns or villages that, depending on their size, offer shops, cafes, a seaside promenade, as well as access to the beach.

phone: +33-3-21-39-15-15

address: 3, rue du Marais, Clairmarais

Visit the marshlands near St Omer, with a guided boat tour, or row yourself! The marshes are home to unique flora and fauna and offer a different experience to the usual tourist activities. Great for bird-watchers, lovers of nature and still a relaxing and interesting experience for anyone else! It can get quite cold on the boats. Some tours require booking in advance, see the website.
Parc Astérix: A theme park based on the world famous comic series.
Eat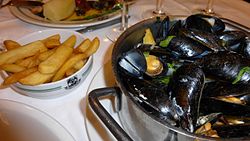 The dish of the region has to be
moules frites
- a steaming bucket of mussels served with mountains of fries - glorious! Often associated with neighbouring Belgium, it's no surprise they're adored in Hauts-de-France too. The most common variant is
moules marinières
, which sees the mussels steamed in a white wine, shallot and butter sauce, seasoned with parsley, pepper and garlic. This dish has become so popular, it has spread around France and been given dozens of regional makeovers, trading marinière sauce for cream in Normandy, and rich tomatoes and Mediterranean vegetables in the Provence. But the original recipe is best; perfect for sharing, but so moreish you may not want to.
Another classic dish is the
ficelle picarde
, an oblong savoury pancake stuffed with ham, emmental or gruyère cheese and mushrooms. Treated as comfort food, you will find it on the menu in restaurants and people's homes.
While you're here, summon your courage and hold your nose to try
maroilles
, a stinky cows' milk cheese produced in the region. It is an acquired taste, but once done so you can truly say you have experienced the north of France. Besides, it has been made since the 10th century, and was a favourite of four kings of France - if it was good enough for them, why not you? In restaurants, it is served in a chicory salad (often labelled something like
salade du Ch'ti
), or else on toast, and in bakeries look out for it in tarts.
Drink

Unlike most of France, this area is better known for its beer than wine. Luckily the beer is also amazingly cheap compared to certain other places in Europe. A particular local favourite is "Bière de garde," a type of French pale ale. Other good ones to try are 3 Monts and anything from Brasserie de Clerck. A 1L bottle, which looks like a wine bottle, complete with a cork in it, costs only €2 in a Lille supermarket.

Stay safe
Unlike many former industrial powerhouses in western countries, Hauts-de-France is overall not dangerous, despite being marred by socio-economic issues caused by the fall of much of the region's industries. Tourists should feel safe by taking the basic precautions. The vast majority of tourist sites are indeed very safe.
With that said, some areas in and around
Lille
,
Lens
, and Valenciennes have had their share of problems over the years, though these tend to be both blown out of proportion and not affect outsiders too much.
Nowadays many people tend to fear going to
Calais
due to the migrant crisis. The migrants tend to stick to roads near the Channel Tunnel, where there are shantytowns of tents and makeshift shelters, and rarely venture into the city itself. Travellers using the Channel Tunnel and particularly those driving vehicles with non-French registration plates are advised to check their vehicle thoroughly before entering the Eurotunnel terminal, as migrants have been known to conceal themselves within vehicles that look like they're bound for Britain in an attempt to enter the country illegally.
Go next