Helsinki/Eastern suburbs
Helsinki's Eastern Suburbs
are the easternmost part of
Helsinki
.
Get in
The most convenient mode of public transportation from the city center is the metro – actually most of Helsinki's metro stations are located here. Alternatively you can take the bus. From the airport, bus 561 brings you to Itäkeskus, the main public transportation hub of Eastern Helsinki. If you are driving, highway 170 to Porvoo goes right through the area, and the eastern ends of the ring roads are located here. The ferries from Germany nowadays dock at Vuosaari harbor, which is located in eastern Helsinki.

See
KorkeasaariHelsinki's zoo, on an eponymous large island northeast of the city center, with approximately 150 different animal species. The zoos signature animals are the bears, the free-roaming peafowls and the cats (from tigers and lions to European wildcats). Another highlight is Amazonia, a partly underground house featuring tropical plants and smaller animals such as fish and frogs. Opened in 1889, Korkeasaari is reportedly one of the world's oldest operating zoos. Korkeasaari is connected to the mainland by bridges via Kulosaari and Mustikkamaa islands, and since spring 2016 pedestrians and bikers can take a shortcut from Kalasatama; the Isoisänsilta (lit. Grandfather bridge). From downtown, bus 16 takes you to the gates of the zoo, and if you're driving, you can park for free on Mustikkamaa. During summer you can also opt for a 15-min ferry ride (ferry ticket: €6.95 return, under 18 yr old travel for free) from Hakaniemi and Market Square.

address: Turunlinnantie 1

One of Helsinki's modern cultural centers hosting various galleries.

Roihuvuori Cherry Park and Japanese garden

address: Sahaajankatu

Two adjacent Japanese-style parks in Roihuvuori. The best time to visit is in the spring during the cherry blossom when a traditional Japanese hanami is celebrated.

Vartiokylä fortress hill

address: Linnavuorentie

Ruins of a medieval fortification.

Tammisalo CanalThe canal was dug in 1762 by the owner of the Herttoniemi manor to provide a shortcut for fishermen from Porvoo to the Helsinki Market Square. Before that it was a natural strait, through which Russian warships attacked Helsinki during the Greater Wrath. It was filled in 1794, but was re-opened as a local sight in 2001.

CirrusAt 86 m, Cirrus next to the Columbus shopping center in the Vuosaari district was the tallest building in Finland when opened (though as of 2019 with Majakka finished it will not even be the tallest in Helsinki, but still a notable landmark in Vuosaari). There were plans to make the an observation platform of the highest floor, but the plans weren't realized.
Do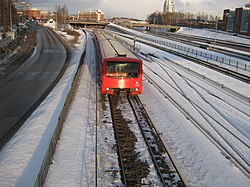 Aurinkolahti Beach

address: Solvikinkatu, Vuosaari

Spacier and calmer than Hietsu in Western Helsinki, the Aurinkolahti Beach is frequented by everyone from youth to families. It is located in the neighbourhood of Vuosaari.

address: Savikiekontie 4

8-meter-tall adventure maze, slides, cafe.

Natura Viva - Vuosaari Paddling Center

phone: +358 503768585

address: Ramsinniementie 14

Vuosaari Paddling Center is the leading organizer of kayaking activities in the Helsinki region. The kayak rental is open from the beginning of June until the end of August every day. In May and September on demand. Guided tours, trips and courses are also possible.

address: Uutelantie 30

A nature trail, about 4 km long in eastern Helsinki.

address: Kelkkapuisto

Yearly music festival in Kontula with performances by Finnish 1980s rock artists and hip hop crews from Eastern Helsinki among others.

MetroA little known fact is that Helsinki Metro is the world's northernmost metro system. Why not ride all the way to Mellunmäki, which is the world's northernmost metro station?

Mustavuori forest and Östersundom bird watersThe area is protected under the European Union's Natura 2000 ecological network program. There are many different forest types and bird species here.

Ramsinniemi protected areaA small nature reserve about halfway between Itäkeskus and Vuosaari.
Buy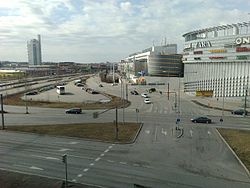 ItisThe largest shopping mall in the Nordic countries with some 240 shops. If that's not enough, there is a separate Prisma hypermarket right across Kehä I, a Citymarket across Itäväylä and the "grandfather" Puhos (opened in 1965) behind Itis itself, all with small stores. Comes with an unexpected African and Middle Eastern vibe due to the high number of immigrants residing in the nearby neighbourhoods, who spend free time there with friends and family.

address: Vuotie 45

If you're in the easternmost part and need to buy something, check out Vuosaari's Columbus, with some 50 stores.

address: Kirvesmiehenkatu 7

Fans of likely the best known Finnish fashion and interior design brand will find this a reason to venture out into the East of Helsinki.
Bakeries
Eho Perheleipurit factory store

address: Lämmittäjänkuja 2

A major bakery selling bread, buns and cakes fresh from the oven at discount prices. The store is however a bit hidden between the industrial buildings and car dealerships.
Record stores
address: Kirvesmiehenkatu 4

One of Finland's dance/electronic music pioneers, but they've closed their city center store and moved into the suburbs.
Eat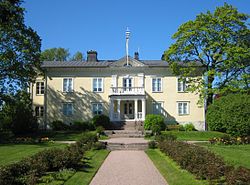 Budget
There are plenty of fast food joints in the area, both McDonald's and its Finnish competitor have a few places here. You usually don't have to travel far to find some place making pizza or kebabs which can be enjoyed with a soft drink or a beer for under €10.
address: Kaivonkatsojantie 1

Itis Kebab

address: Turunlinnantie 12

address: Kontula mall

Southland

address: Meri-Rastilantie 3 C (M Rastila)

Quite standard Westernized Chinese fare, but unbeatable value for money in Helsinki, as most dishes only set you back €7-8, even during dinner time.
Mid-range
Like most cities, suburbs aren't the place to find an abundance of restaurants. Your choice in the mid-range section are pretty much the restaurants of the shopping malls, some pubs that happen to serve food plus the ordinary Chinese, Thai and Middle Eastern restaurants which might be very good value for your money.
address: Valkopaadentie 1

address: Karavaanikatu 4

address: Hiihtäjäntie 7

Nepalese restaurant.

address: Pallaksentie 4

Ristorante Momento

address: Itäkatu 1

address: Itäkatu 1-7 (M Itäkeskus)

Offering unpretentious Finnish fare, probably one of the best options inside shopping centre Itis if you're hungry.

address: Itäkatu 1-7 (M Itäkeskus)

Offers an excellent and authentic Thai buffet (including decent sushi) during lunchtime inside shopping centre Itis.
Splurge
address: Linnanrakentajantie 12 but Johan Sederholmintie 8 (behind the building) if you need to park your car

Casual fine dining in the former Herttoniemi manor. Specializes in steaks, with the large Lankkupihvi steak served on a wooden platter as the house special. Extensive wine list which you wouldn't expect to find in this part of Helsinki. In the summer you can enjoy your meal in the outdoor garden if you like.

address: Hopeasalmenpolku 1

Hosted in the old casino on Kulosaari, this restaurant is your second alternative if you want to have a finer meal. Popular among diplomats, as many embassies are located on Kulosaari island.
Drink
Most suburbs have a shady local pub or two where you can get a cheap pint and some drinks. If you want something more hip, head west.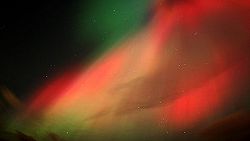 Bars and pubs
address: Turunlinnantie 8

Blue Corner

address: Svinhufvudintie 1

Hertta 5

address: Laivalahdenportti 2

address: Klaavuntie 11 (M Puotila)

An unassuming pub in an assuming location, but offers an excellent selection of beer and whiskey (to see what's on tap, check the website). Offers occasionally beer and whiskey tastings as well.

phone: +358 44 7669669

address: Aurinkoranta 8

Spacious and stylish pub with a good selection of beers and ciders. Often hosts entertainment nights with pub quizzes, live music or stand-up comedy.

Wanha Rouva

address: Ostostie 4

address: Puotilantie 7 (M Puotila)

Located on the grounds of Puotila Manor, has a nice terrace to enjoy a pint on a warm summer's day.
Nightclubs
E93

address: Visbynkuja 2
Sleep
Budget
address: Vuosaari

The only camping site inside Helsinki borders. Seventeen minute metro ride from the Central Railway Station.
Mid-range
phone: +358 10 277 900

address: Kallvikintie 28

A conference hotel in Vuosaari. It also hosts a gallery of Orthodox Christian art and offers yoga lessons.
Splurge
phone: +358 9 31911

address: Ramsinniementie 14

Conference hotel not far from Rastila Camping of the chain Finlandia Hotels.
Connect
Free Wi-Fi is available in the Itis shopping center, some fast food joints, public libraries and the metro.