Hovenweep National Monument
Hovenweep National Monument
straddles the border between
Southwestern Colorado
and
Utah's Canyon Country
in the
Four Corners
area of the
United States of America
.
Understand
Hovenweep
means "deserted valley" in the Ute language, but it wasn't always that way. Between 1200 AD and 1300 AD this isolated area was a community of around 2,500 ancestors of the modern Pueblo people. The stone structures built during that time were abandoned around 1350 AD. Skillfully built, they still stand after centuries of neglect and exposure to the elements.
History
The native Ute and Navaho people have always known of these ruins. European settlers first encountered them in 1854. Hovenweep became part of the National Park System in 1923.
Landscape
High desert of the Colorado Plateau.
Flora and fauna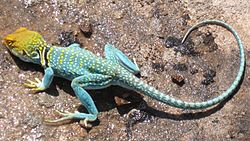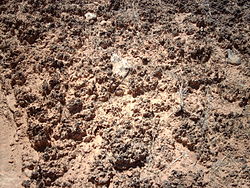 Cryptobiotic soil is found throughout the region. It is made up of air, moisture, sand, and a number of biologicals, some of which are cyanobacteria, lichens, mosses and fungi. It is important because it retains moisture and can trap seeds, which results in new growth of vegetation. Cryptobiotic soil is extremely fragile and should be avoided by hikers. Damage to its delicate structure can take many decades to regenerate.
Climate
Fees and permits

A 7-day entry pass to the park costs $6 per private vehicle. Motorcyclists pay $3 per person. An annual local passport for Arches, Canyonlands, Hovenweep and Natural Bridges is available for $30.

Do

Hike the 2-mile Square Tower loop trail near the visitor center.
Along the far canyon wall there is a hidden access point to a number of petroglyphs. Visitors to this site must be accompanied by a park ranger. Along the way, the ranger can point out granaries carved into the canyon wall on the opposite side. Tours are scheduled sporadically, depending on personnel availability, so visitors should inquire about the schedule when checking in at the visitor center. Space at the destination is tight, so parties are generally limited to 6 or 8 people.
Visit outlying sites by car. A high clearance four wheel drive vehicle may be required and trails are primitive. Park rangers at the visitor center have maps and information about current road conditions.
Take advantage of being in the middle of nowhere. The dark skies at Hovenweep make it a great place for stargazing.

Buy

The visitor center has books and souvenirs. Gas and other supplies must be purchased in nearby communities.

Sleep
Lodging
Closest lodging is in
Cortez
.
Camping
31-site campground near visitors center open year round. Designed for tent camping, but a few sites will handle a small RV. Fee is $10 per night.
Backcountry