Huntington (New York)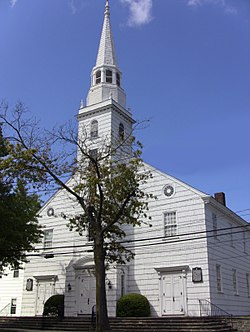 Huntington
is a town in
Suffolk County
on
Long Island
,
New York
. This article covers the region surrounding the Village of Huntington;
Northport
has its own article.
Understand

Huntington can refer to several things. Huntington Village refers to the commercial area along Main Street (25A) and New York Ave. Huntington Station is the southern part of New York Ave. (Route 110), close to the train station. The general name Huntington can refer to anything from the southern portion of Route 110 by the L.I.E (shopping malls, strip malls, and office space) to the village itself. In general though, a trip to Huntington would mean a trip to the village or one of the nearby neighborhoods. Despite being officially designated as a village, Huntington Village has the feel of a small city.

Get in
Huntington is easily accessible by car or train. The Long Island Rail Road from Manhattan stops in Huntington Station about a mile south of the village. Route 25A runs directly into Main Street and Route 110 North goes into the village as well. Route 110 is accessible by the Long Island Expressway and Northern State Parkway. It's a great day trip for anyone on Long Island, Manhattan, or Connecticut.

Get around
Huntington Village itself is completely walkable. Parking can be tight on a nice summer night, but generally there are enough parking spots to leave your car and walk around. The town also runs buses, but for people of normal fitness, there is no real need to take one ever.

See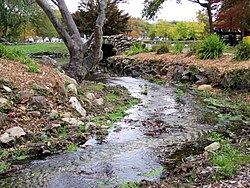 Although Huntington has a lot of history, little of the sites still remain. However, the old cemetery on Main Street can be interesting to wander around. Just outside of town are several beautiful beaches on the Long Island sound, including Caumsett State Park and Target Rock.
Do
Cinema Arts Center - Fun independent theater showcasing independent movies. On Main Street across from Hecksher Park.
The Paramount - In the center of Huntington Village, you can enjoy top bill concerts and comedy acts. A wide variety of music acts from Pitbull to the Monkees to Citizen Cope have been seen here. On New York Avenue.

Buy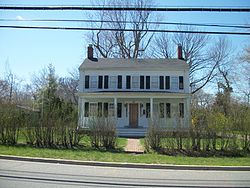 Walt Whitman Mall

phone: +1 631 423-5497

address: 160 Walt Whitman Rd, South Huntington, New York
Soundtraks LTD
- Located on New York Ave. just south of Main Street, Soundtraks is one of the last independent music stores left on Long Island. Soundtraks has an impressive folk music selection, as well as blues, jazz, and rock. It's a must go to for any music lover in the area. Has started the process of closing down in 2011.
Marshes
- Marshes on Main Street, close to the intersection of New York Ave., is known for high-end fancy men's clothing.
Book Revue
- 313 New York Avenue, Book Revue is one of the largest (if not largest) independent book stores on Long Island. Browse through the impressive selection and be sure to check out the sales bins for a good deal.
Eat
Huntington is a paradise for food. The town offers more pizzerias and Mexican food than most other towns of its size. Food can range from $2 - $40 per person.
American Roadside Burger

address: New York Ave

Offers some of the best hamburgers in town. The restaurant has become a local favorite and offers a laid-back atmosphere for a quick meal. Try the 4x4 (four hamburger patties, four buns).

Mediterranean Snack Bar

address: New York Ave

A Long Island favorite for Greek food. The food is always delicious, but the lines can be daunting on a Friday or Saturday night. Be prepared to pay in cash.

Faz's Tex-MexFaz's Tex-Mex used to be two separate restaurants, but merged together several years ago. The food is great and super affordable (for $5 nachos you can easily feed three people). It's one of many Mexican food restaurants in Huntington and almost as good as Pancho's.

Little Vincent's PizzaLittle Vincent's was recently in the top 10 for local pizzerias in Newsday. The Little Vincent's slice is unique and amazing.

Oaxaca Mexican Restaurant

phone: +1 631 547-1232

address: 385 New York Ave.

A small but friendly place with the some of the best authentic Mexican food on Long Island. Prices are cheap ranging from $1.99 tacos to the more expensive seafood dishes that go for $17 at most. The staff is really friendly so expect to have a chat with your waiter about any question you might have on the menu.
Drink
Huntington has a vibrant bar scene. Most bars are located along New York Ave. between High Street and Elm Street. Others can be found within wandering distance of Main Street.

Sleep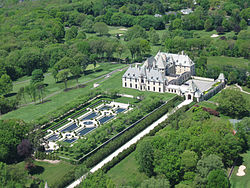 phone: +1 631 421-3900

address: 270 West Jericho Turnpike, Huntington Station

phone: +1 631-659-1400

address: 135 West Gate Drive

1919 hotel and wedding venue that's listed in the National Register of Historic Places.
Go next