Indianapolis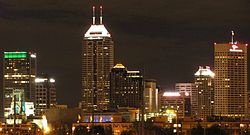 Indianapolis
is in central
Indiana
, the
Nine-County Region
; it is the capital and largest city. The population is roughly 850,000, making it the 13th largest city in the United States, and the metro area has about 2 million (#23). Efforts to beautify and modernize the city have brought Indianapolis into the 21st century as a world-class destination for everything from business meetings and trade conventions to backpackers making their way across the States.
Indianapolis is widely hailed as the "Racing Capital of the World" because of the Indianapolis Motor Speedway, home of the Indy 500 and Allstate 400 at the Brickyard, and as the "Amateur Sports Capital of America" for hosting the NCAA. The city has several attractions outside of sports including museums, a large zoo, over 100 ethnic restaurants, several arts and historic districts, and a revitalized downtown. Although Indy has been mocked with the epithet "India-noplace", Indianapolis has several attractions for visitors, with a mix of a large metropolitan city and a simple
Midwest
community. You will find beautiful architecture, monuments, and pristine cornfields in the Circle City.
Understand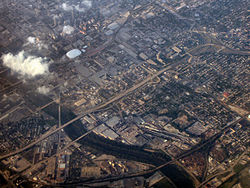 When Indianapolis was founded, it was expected to be a "Great Inland Port", but the White River is non-navigable most of the year. The pay-off is that this desire for a port left the city with a gorgeous canal district, though the canal itself is only useful for recreational kayaks and paddleboats.
Today, Indianapolis is known as the "Crossroads of America" due to its centrality in America's Interstate Highway System. Indy is warm in the summer, with average highs around in June, July, and August. This is paired with a typical mid-western winter—January is the coldest month, with an average high of . Every few years, the winter gets sharp with significant snowfall and once a generation or so there is an ice storm or otherwise impassible winter weather event. Indianapolis exists within a tornado region but has never been impacted by major twisters. Travelers really only need to beware the occasional nasty winter and sometimes overly hot summer. The city has had two droughts since 1980, neither of which was disastrous.
In general, travel in and through Indianapolis is safe, clean, and logical. Visitors can always find something to do without becoming overwhelmed at a sprawling metropolis. In a few minutes, you can go from a sleepy and peaceful cornfield to a vibrant downtown. City planning is intelligible to outsiders with a grid system broken up by a few major diagonal streets, a large beltway loop (I-465), and a general lack of gridlock and traffic.
Visitor information
phone: +1 317-624-2563

address: 1 N Illinois St

A visitor's center in the heart of the city, located alongside the Circle Centre shopping mall. The Artsgarden is open later than the visitor's center. You can still see musical performances, look at art, or eat food in the Artsgarden until 9:30PM Monday through Saturday and until 6:30PM Sunday.

phone: +1 317-233-2434

address: 801 W Washington St

A second visitor's center, just outside of Downtown next to a collection of museums and zoos. Check out the nice gift shop while you're there.
Get in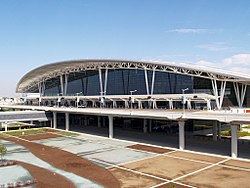 By car
Indianapolis is known as the "Crossroads of America" for a good reason. Interstates 65, 69, 70, and 74 meet here. The city's outer belt is I-465. Travel directly through the city on I-70 (east and west) or I-65 (north and south). Direct travel using I-74 or I-69 is not possible; I-74 is routed around the center of the city on I-465, and I-69 ends at its intersection with I-465 to the city's north (though it resumes to the southwest near
Bloomington
, with a segment now open to
Evansville
).
Interstates 65 and 70 intersect at a region known as "the split" south of downtown. There is also a ramp onto Washington Street, which is the main east–west artery in the city. Traffic here can be extremely busy and construction is routine. It's possible that you'll have situations where you want to cut across five lanes of traffic going in a distance of less than !
Motorists wanting to experience a bit of history may wish to take a trip along Washington St. which forms part of the National Road (a.k.a. Cumberland Road). This route was the first federal highway in America and initially stretched from the Atlantic Ocean through most of Illinois. It has been extended into Interstates 40 and 80, so travelers can take a trip from
Baltimore
to
San Francisco
along it today. Small milestones mark all of the major cities along this All-American Road.
By plane
Indianapolis International Airport

phone: +1 317-487-7243

address: 7800 W Col. H. Weir Cook Memorial Drive

Indianapolis International Airport () is in the southwest corner of the city, about 15 minutes from downtown without traffic. While the airport has existed in this location for decades, the current terminal was only constructed in 2008, at a different location within the airport grounds, and is accessed via different roads (from the SW, rather than NE). A number of hotels are nearby, some providing free shuttles to the terminal. The airport is served by public bus (route No. 8), Express Shuttle ($12 to downtown, as of 2018), as well as shuttle buses to a few other nearby cities.
There are several private jet companies operating near the old terminal location, at the north side of the airport, such as
Jet Linx
and
Million Air
.
The following are of interest to private pilots:
4101 N Dandy Trail. +1-800-487-3331. It's directly north of the International Airport in a small corner of the westside tucked inside of the beltway loop.
749 E County Line Rd, Greenwood. +1 317-881-0887, south of the city
10401 Willow View Rd, Fishers. +1 317-849-0840, northeast of Indianapolis in a posh small city
(formerly Mt. Comfort Airport) 3867 N Aviation Way, Greenfield. +1 317-335-3371, east of the city
By bus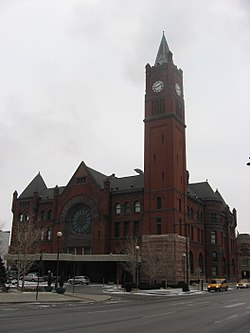 , in the heart of the city. +1 317-636-6666. Greyhound services virtually the entirety of the U.S., so buses will come into the city over a dozen times a day from many locations.
, travels only throughout the Midwest. +1-800-992-4618. This also uses the same station as Greyound.
, Indianapolis' downtown stop location for departures and arrivals is located at the IndyGo bus stop on the northeast corner of Delaware Street and Market Street, in front of the City Market. (This is not a structure of any kind, but an intersection. If you are arriving late at night or in inclement weather, you will be exposed to the elements. The intersection is well-lit and well-policed.) Megabus links Indianapolis with Chicago to the north and Cincinnati, Louisville, Nashville, Chattanooga, and Atlanta to the south. Wheelchair accessible. Fares from $1 when reserved very far in advance.
, After Amtrak canceled service between Chicago and Indianapolis, this New York-based cheap bus company stepped in in 2019 to fill the gap. Passenger pick up and drop off are across from the Transit Center downtown: like Megabus, there is no building here but this structure provides some coverage from the elements.
By train
Amtrak
has daily services from
Chicago
with the
Cardinal train line
; this runs three times a week and connects with
Cincinnati
,
Washington, D.C.
and
New York City
as well. Until mid-2019, the
Hoosier State
line also serviced the city.
address: 350 S Illinois St

A historic, and underused, grand station that has the distinction of being the first Union station. Most of the building has now been converted to other uses, including a hotel. Trains depart from southern end of the station, there is a small waiting room as well as ticket offices.
Get around
Outside of the walkable Downtown and some Cultural Districts, you'll need a vehicle to navigate the urban sprawl. The public bus system is fairly clean and efficient but routes are sometimes complex, and substantial portions of the metro area are inaccessible. Outside of peak hours, waits can be prohibitively long. Bike lanes alongside major roads have been constructed in the early 2010s, so cyclists will be sharing the road.
By car
On highways, the general speed limit is . On city streets, if no speed limit is posted, assume that it is . Indianapolis generally lacks the aggressive driving, bad roads, and congestion associated with major U.S. cities. The city planning is largely logical and follows a grid pattern with some exceptions. A handful of streets cut across the city north–south and only a few (10th, 38th, 82nd/86th, and 96th) go across east–west. Washington Street is the main east–west through street, which bends to the south on the westside and Meridian runs north–south far past the boundaries of the city. Due to the flat terrain of central Indiana, you can see downtown from most spots in the city. If you are desperately lost, you can at least get your bearings by looking for the handful of skyscrapers.
Starting in the 2000s, Indianapolis and the surrounding areas—especially Avon in the west and Carmel in the north—have added several
roundabouts
. American motorists may not be familiar with them but they are safe (and have reduced collisions in the areas where they have been installed). Local drivers are accustomed to them. In 2013, a
Michigan left
was installed at 96th and Allisonville, the extreme north of the city.
Parking meters are found downtown. The city sold control of these to a private company in 2011–2012 and parking tickets are handed out aggressively. Meters accept cards, coins, and small bills and parking is free in late hours and on weekends.
By bus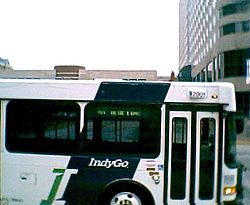 The public bus system is
Indy Go
. It travels through much of the city and into some suburbs. Single fares are $1.75, day passes are $4, and if you think you will be staying longer, you can get a week-long card for $20 or a 31 days for $60; purchase them at the station downtown or online. All buses are equipped with two bike racks in front. Although the city has slowly increased funding for transport, outside of rush hour routes, you may still find yourself with a half-hour wait or longer. Most routes travel from a locality in the outskirts of the city to the centrally-located bus stops downtown and back out; there are also a handful of smaller circulators and loops. Consequently, if you want to go across town, you will likely have to catch two buses.
One of the handiest routes for visitors is
#17 College
, which runs hits most of city's most popular dining and nightlife spots, including the
Mass Ave
strip Downtown up
Broad Ripple
Ave. Runs roughly M–F 5AM–9:30PM, Sa 6AM–9:30PM, Su 7PM–9PM.
#8 Washington
is a helpful path to travel quickly west through Downtown to the
Zoo
and the
Canal
. It runs west through downtown on Ohio, then down West St by the Canal, and then on old US-40/Washington St past the Zoo, and then all the way out to the Airport, passing by a Latino district and along the old US-36 route. The #8 route also heads east from downtown and can be used to access the quaint neighborhood of Irvington. M–F 9AM–11PM, Sa 6AM–10PM, Su 7AM–7PM.
#18 Nora
will take you north on Meridian St past the
Children's Museum
and near a large shopping district on the northside. M–F 6AM–9:15PM, Sa 8AM–9:15PM, Su limited.
#38 Lafayette Square
also goes by the
Children's Museum
but then head west on 38th past
Newfields
(formerly the Indianapolis Museum of Art) and
Crown Hill Cemetery
. M–F 7AM–9PM, Sa 8AM–9PM, Su 9:30AM–7:30PM.
By bike
Biking
is easy due to the smooth topography. There are a variety of bike paths throughout the city, including the Monon Trail and the Central Canal. The Indianapolis Cultural Trail was built through several years in the early 21st century and takes riders through downtown providing signs with Indianapolis history; public art dots many stops and you will be guided past several restaurants and local businesses. This world-class bike and pedestrian path marks an interconnectivity that no other city of Indianapolis' size can achieve, connecting the city's seven Cultural Districts, neighborhoods, and entertainment amenities, and serving as the downtown hub for the entire central Indiana greenway system. Starting in 2008, Mayor Greg Ballard announced a plan to make Indianapolis a bike-friendly city for those venturing out on open, and often busy, roads. The plan includes constructing 200 miles (322 km) of additional bike lanes throughout the next 15 years, many of which are already constructed.
Motorists in Indianapolis are not known for being aggressive but it is still novel for many of them to share major roads with cyclists. Bike lanes are clearly marked but some drivers may encroach upon them. Also, while the Monon is a beautiful and well-traveled path, it is frequently unsafe at night—particularly north of Downtown. Solo biking along the trail at night is best avoided.
IndyGo buses include two bike racks in the front for storing your cycle but if they are full, then you'll be out of luck.
Indiana Pacers BikeshareBike sharing program with 25 stations located on or near the Cultural Trail in downtown Indianapolis.
By taxi
Cabs such as
Yellow Cab Indy
and
Indy Airport Taxi
are readily available mainly downtown and in Broad Ripple Village. Outside of these regions, taxis generally cannot be flagged down. Taxi services will take you anywhere within the city and the surrounding area, 24/7.
Lyft
and
Uber
also operate in the city. Download their mobile apps and you can get picked up anywhere in the metropolitan area and brought to your destination.
See
Skyscrapers
The tallest building in Indianapolis is the Salesforce Tower, standing at , followed by the OneAmerica Tower which is and the One Indiana Tower standing at a height of . The fourth and fifth are the Market Tower and 300 North Meridian . Other skyscrapers include the M&I Plaza and the JW Marriott Indianapolis , which is the tallest hotel in the state and the largest JW Marriott in the world. All skyscrapers are in a relatively compact cluster downtown.
Outdoors and landmarks
phone: +1 317-233-5293

address: 200 W Washington St

Completed in 1888, this is the hub for Indiana's state government, housing the Governor's office, the state legislature (State Senate and Indiana General Assembly) and the State Supreme Court. The first state capital was in the Southern Indiana town of Corydon, and in 1825 it was moved to Indianapolis. Featuring Italian Renaissance, Greek, and Corinthian design, the building is made from primarily of Indiana limestone. Look up while in the Rotunda to see the amazing German stained glass window, take a guided or personal tour, or observe the government "at work".

phone: +1 317-232-7615

address: 1 Monument Cir

This is the famous statue right in the heart of the city. Built in 1902, it stands only 15 feet shorter than the Statue of Liberty. The artwork built into the monument is moving—bloody Civil War battles and freed slaves. Miss Liberty on top faces South, protecting the North from the Confederacy. Housed in the basement is the Colonel Eli Lilly Civil War museum, and you can take a ride up to the top of the tower to look out over the city. The small grounds on the Monument are a perfect metaphor for the city itself: a mixture of the hustle and bustle of Downtown with the serenity of green grass and gently roaring water—good for people-watching. There is also a small gift shop. At the base, there is a statue of William Henry Harrison, who served as Governor of the Indiana Territory, and for one month as President of the USA.

phone: +1 317-232-7615

address: 400 N Meridian St

A seven-block district featuring the neoclassical memorial. The memorial features an amazing performance/lecture hall and a free war museum documenting all US wars.

phone: +1 317-262-3100

address: 650 N Meridian St

An architectural masterpiece, it is the world's biggest Scottish Rite cathedral. Take a tour and explore the huge pipe organ, floating dance floor, handcrafted art glass windows, learn about the mystery of Freemasonry and grab a bite to eat in the cafe.

phone: +1 317-630-2001

address: 1200 W Washington St

Home to the Dolphin Adventures Gallery and Dome. The underwater dolphin viewing dome is the first of its kind (and free with admission). The "Oceans" exhibit features a shark touch tank. Other areas include the Plains, the Forest, the Desert, botanical insects, and a petting zoo. Check out different animal talks throughout the day. There are opportunities to feed and ride some animals for an extra charge. Amusement rides such as the small roller coaster, carousel and train are extra, too. Zoo grounds are a non-smoking environment. Hours vary depending on the time of the year, please visit the website for details. The Zoo also incorporates White River State Park, with over of gardens and pathways along the White River and the Hilbert Conservatory, which is the showplace for different flowers, plants, and special attractions (such as butterflies) throughout the year.

phone: +1 317-925-8231

address: 700 W 38th St

It's the third largest cemetery in the United States and is considered the "Best Walking Tour" in Indy by Indianapolis Monthly—the gruesome is mediated by the quiet and contemplative nature of the grounds. Tours explore the Gothic Chapel and Waiting Station from the late 1800s and famous grave sites. You can also pick up a map at the office for free and explore the cemetery by foot, car or bike. Hundreds of soldiers are buried in a beautiful war burial ground. Famous graves include John Dillinger, Frederick Dusenberg, Booth Tarkington, James Whitcomb Riley (at the highest point in Indianapolis), Colonel Eli Lilly, President Benjamin Harrison, and others.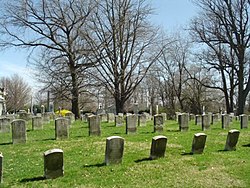 American Legion National Headquarters

phone: +1 317-630-1200

address: 700 N Pennsylvania St

Situated in the heart of downtown Indy with a beautiful mall that reminds one of D.C. Check out the museum that features hundreds of World War I & II posters and artifacts, a diorama of Jessica Lynch's rescue, explore the grounds and learn about the Legion's history.

Garfield Park Conservatory and Sunken Garden

phone: +1 317-327-7184

address: 2505 Conservatory Dr

Located inside of Garfield Park, the Conservatory houses of plants from all over the world. The Sunken Gardens, built in 1916, are of European classical formal gardens. Gardens change based on the season.

Congressional Medal of Honor Memorial

address: 650 W Washington St

Monument that is part of White River State Park that pays tribute to over 3,000 Medal of Honor recipients. Ranges from Civil War through modern day clashes. It is made up of 27 curved glass walls, each high, and etched with the names. It's quite breathtaking—especially at night!

Holcomb Observatory & Planetarium

phone: +1 317-940-9333

address: 4600 Sunset Ave

It's one of the largest public observatories in the world, and the Cassegrain telescope is the largest in Indiana. Weekend tours are available only, since students use the observatory during the week. Private tours are also available.

Oldfields-Lilly House & Gardens

phone: +1 317-923-1331

address: 4000 Michigan Ave

An amazing home located on the grounds of Newfields art museum. This is the former estate of the Lillys. Located on grounds with a 22-room mansion, gardens, and museum. Check out country estate living in the 1930s, and explore the beautiful home and antiques that the family acquired. The gardens are spectacular and feature many pathways and fountains. Be sure to also check out the garden shop where you can purchase plants grown on the grounds.
Museums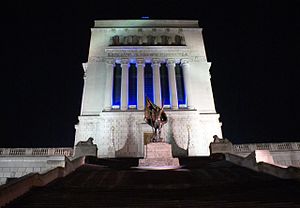 Sports
Indianapolis Motor Speedway Museum

phone: +1 317-492-6747

address: 4790 W 16th St

The IMA is the home of "The Greatest Spectacle in Racing, the Indianapolis 500. On the IMS grounds you will find the Museum which houses the world's largest collection of racing, classic, and antique cars. Check out 30 of the Indy 500 winner's cars, a 20-minute film about the history of the race, a souvenir shop and cafe. If you would like to see more of the track facilities, you also can pay a few bucks to ride in a bus around the actual race track (at about 40 miles or 65 km an hour, ha!). Or, for the more adventurous souls, you can try the Indy Racing Experience Driving Program where you can ride in a 2-seater Indy Car and experience speeds around the track up to 180 miles or 300 km an hour!

phone: +1 317-916-4255

address: 700 W Washington St

This is the headquarters of the NCAA, located in White River State Park. Explore the history of college athletics—from hockey to basketball, cross-country skiing to football. Check out a film about NCAA sports, and be sure to check out the spirit section. Gift shop, too!

phone: +1 317-274-3518

address: 901 W New York St

Located on the campus of Indiana University–Purdue University Indianapolis, the IU Natatorium is one of the marquee swimming and diving venues in the world. The Nat has hosted countless nationally recognized events and is also home to the annual IHSAA boys and girls swimming championships, along with housing various swimming clubs from across the Midwest.
The Arts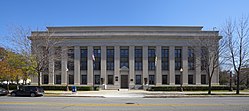 Do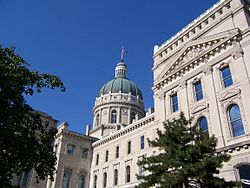 Festivals and events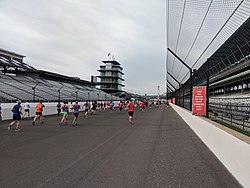 May,

The Indianapolis 500One of the largest sporting events in the world. The westside of the city and Speedway gets swamped and if you like big crowds, loud cars, and tailgating, this is for you. One of several events leading up to it is the largest mini-marathon in the world, so if you're extra ambitious, come early and run for (or a more modest but still impressive ).

Early June,

Vintage Indiana Wine & Food Fest

address: Military Park, 601 W New York St

Over a dozen Indiana wineries come together in downtown Indy, offering samples of their finest. Restaurants from the city participate as well, serving up samples too. Cooking classes show you how to cook with wine, and Indy's finest live music acts perform. There is a kid's activity area too for the under 21ers! Though it's rather not that exciting for the little ones.
Late June,

phone: +1 317-636-9378

address: Eiteljorg Museum

The Midwest's largest festival celebrating Native American culture and history. Craft and art fair, performances, food and more.
Late June,

Old Settlers Day and Classic Car Show

address: E Southeastern Ave, Wanamaker

Since 1987, the small town of Wanamaker has celebrated its founding pioneers with a street fair of over 100 booths with art, craftsmen, antiques, crafts, food, entertainment, and games. A great classic car show features over 150 classic cars. The festivities also include a free community fireworks display at 10PM.
Mid-July,

Indiana Black Expo Summer Celebration

phone: +1 317-925-2707

address: Downtown

African Americans from all over head to Indy ever summer to celebrate life and culture. Lectures, community fairs, special events and don't forget the music—some of music's biggest starts come to town to celebrate. Everyone from Mary J. Blige to Public Enemy, Cameo to Barry White have made appearances. Traffic can be crazy and expect higher cover charges at nightclubs. Fun for the entire family.
Mid-July,

Indianapolis International Film Festival

phone: +1 317-513-9379

address: TBA Location

Indie films are hosted in non-pretentious environments. Meetings, parties, lectures, and of course films! The group also hosts films throughout the city, throughout the year.
Early-Mid August,

address: State Fairgrounds

The biggest summer event in the state. A trip to Indiana isn't complete without a trip to the fair. Animals, crafts, art, rides, dancing, education, environmentalism, Hoosier Pride and FOOD!! They also have live music and concerts. Prairie Home Companion comes every other year. Although many locals usually complain about the food being largely overpriced.
Mid August,

address: Convention Center

The "best four days of gaming," in the world comes to Indianapolis every year. Thousands congregate from all over the world to play games of all types, meet sci-fi and fantasy film stars, purchase gamer goods and hang with others. The freakiest time of the year in downtown Indy.
Late August-Early September,

phone: +1 317-822-4386

address: On Mass Ave

A 10-day festival of local, national and international theater groups, performance art, visual artists and dance groups—uncensored and unique. Fun, entertaining, and unlike anything else. Events are held at venues in short walking distance from each other on Mass Ave. Great for all ages.
Late August-Early September,

address: State Fairgrounds

Held annually since 1974, Oktoberfest is a celebration of German culture organized by the German-American Klub. The festival features German food and beer, along with other food vendors, live music (on at least two stages), shopping, and German dance exhibitions.
Late August-Early September,

phone: +1 317-566-2118

address: Military Park, 601 W New York St

Pig out on ribs, drink booze and listen to some tunes at this summer-time fest. A benefit for the March of Dimes, this is the national festivals stop in Indy. Previous performers include REO Speedwagon, Hootie & the Blowfish, and Charlie Daniels Band.
Early-Mid September,

International Violin Competition

phone: +1 317-637-4574

Is an internationally acclaimed and attended contest.
Mid-September,

phone: +1 317-940-9945

address: 2011 Military Park, 601 W New York St

A very popular event featuring jazz, blues, bluegrass, roots, r&b, zydeco, and fusion bands. Vendors also sell food and drinks. Past performers include Dr. John, Bonnie Raitt, Wynton Marsalis, BB King, Chris Isaak, Blind Boys of Alabama, Ray Charles, James Brown, and more.
Mid-September,

phone: +1 317-713-7117

address: Military Park, 601 W New York St

One of the most fun festivals of the year. Celebrate your Irish (or lack of) heritage with dancing, musical acts, food, booze, sheep herding, Civil War re-enactments, Celtic Mass, a toast contest, rugby, soccer/football, and a kilted mile! The festival has been featured on Food TV. Past performers include Gaelic Storm, The Prodigals, and more.
Early October,

phone: +1 317-237-5222

address: Lucas Oil Stadium, 500 S Capitol Ave.

Black college football's best teams come together to play great football and celebrate African-American culture and influence in America. Music performances, special events, a parade... hundreds of thousands of people come from all over the country to enjoy the weekend in Indy. Benefits African-American scholarships.
Late October, Irvington Halloween Festival
Mid-November,

Bands of America Grand Nationals

address: Lucas Oil Stadium

Once a year the best marching bands from all over the country come to compete in Indianapolis. Buy a ticket for the finals performance to see the best of the best; you are guaranteed to be excited, moved, and maybe even shed a few tears while observing this quintessentially American activity.
Outdoors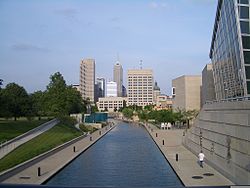 Parks
Indy Parks
features information and links regarding all Indianapolis public parks. Below is an example of some of the cities finest—that attract visitors and locals alike.
phone: +1 317-327-7161

address: 1550 Broad Ripple Ave

Broad Ripple park was established in 1946 as an amusement park on the White River. The park features a family center, swimming pool, playground, fitness trail, baseball diamond, tennis courts and boating. They have a great dog park, which does require a pass and proof of recent dog vaccinations. Everyday tons of dogs and their owners play in a well kept, fenced area. It can get very muddy when rainy or snowy. It's within walking distance of Broad Ripple Village. Activities are free, dog pass rates vary.

phone: +1 317-327-7110

address: 7840 W 56th St

On the west side of Indy, this huge park boasts many amenities, including a nature center, fitness course, fishing areas, and bird sanctuary. Fill your day with sailing, bird watching, fishing, rowing, hiking, swimming, ziplining. Only 10 minutes from downtown. Admission: $5/car.

phone: +1 317-327-7220

address: 2345 Pagoda Dr

(Free parking) Oldest park in Indianapolis, established in 1881. Features include the Conservatory and Sunken Gardens, an arts center, MacAllister Center for the Performing Arts, swimming pool and aquatic center, picnic shelters, pagoda, tennis courts, softball diamond, numerous trails, horse shoe courts, playgrounds, sledding hill and countless other park activities. Free for most activities.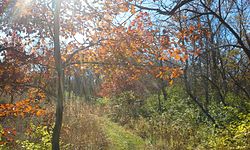 Rides and tours
Historic locations and activities
Sports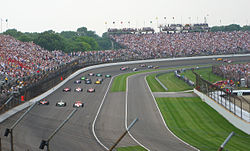 phone: +1 317-492-6747

address: 4790 W 16th St

Is Indy's pride and joy sporting landmark. Several motor races take place here, most notably the Indianapolis 500, Brickyard 400 and Indycar Grand Prix. Check out the museum, or a race depending on your visit. Ticket prices aren't cheap to the main affairs, but just attending one of the many practices or qualifications during the racing season (May–Sept) is well worth the experience. A must see when visiting Indy, for race lovers or not.

phone: +1 317-917-2500

address: 125 S Penn Ave

NBA member, the Pacers can be seen live at their home court November–April. Their arena will undergo a major renovation from 2020–2022, but almost all of the work will take place during Pacers offseasons.

phone: +1 317-917-2500

address: 510 W 49th St

A member of the WNBA, the Fever plays from June–September and tickets are quite a bit cheaper than their NBA counterparts. The team, which shares ownership with the Pacers, normally shares Bankers Life Fieldhouse, but will be displaced for all of the 2020 and 2021 seasons, plus at least part of the 2022 season, by the aforementioned renovation project. During that time, the Fever will play in Butler University's historic Hinkle Fieldhouse (see below).

phone: +1 317-297-7000

address: 500 S Capitol Ave

The NFL's Indianapolis Colts football season is from August–January. The Colts play home games at Lucas Oil Stadium, a retractable-roof stadium that opened in 2008, which hosts many other sporting events, competitions, and concert events throughout the year.

Naptown Roller DerbyGames take place at the Indiana State Fairgrounds Blue Ribbon Pavilion. Watch cute girls take and give a beatin' on rollerskates with Indiana's first Women's Flat Track Roller Derby Association team. Thousands of people crowd into the pavilion each month to watch the Tornado Sirens battle it out against the nation's best teams. This is a serious game—major injuries take place. And yes, nothing like watching cute girls get into it on skates. A great friendly event for all types of sports or not-so-sports people alike.

Ride the slick track at Post Road Recreation Center

phone: +1 317-897-7908

address: 4700 N Post Rd

With three go-kart tracks be sure to pick the indoor oval. You chose you race car, and during the race they throw baby powder down on the track to make it more slick—causing you to slide, spin and experience true 'wet spots' on the track. They also have mini-cars you can race on the outdoor tracks. They have an unlimited $20 indoor track ticket you can buy. Also putt-putt, bumper cars, arcade basketball and a cafe full of junk food.

Check out a basketball game at Hinkle Fieldhouse

phone: +1 317-940-3647

Butler University. Butler's Bulldogs are one of the top teams in the NCAA, and this arena is full of history. The facility is heavily connected with the 1986 movie Hoosiers—the real-life high school team whose story provided the basis for the movie won the 1954 Indiana state championship at this very site, and major parts of the movie were filmed here. Even without the Hoosiers connection, Hinkle is one of college sports' most legendary venues. As noted above, Hinkle will host the Indiana Fever during the renovation of Bankers Life Fieldhouse.

See a baseball game at Victory Field

phone: +1 317-269-3545

address: 501 W Maryland St

Home of the Indianapolis Indians, the AAA minor league affiliate for the Pittsburgh Pirates. It's been deemed the best minor league baseball stadium in the country. Pack a picnic and sit in the outfield next to the famous teepee during the game (and catch a few balls if you're lucky) or get a seat in the stands. Check out the "Dollar Monday" games or fireworks after Friday games.

Play disc golf at Brookside Park

phone: +1 317-327-7179

address: 3500 Brookside Pkwy S

Dr. Disc golf is a fun and challenging outdoor sport unlike any other.

Drag race your car at Lucas Oil Raceway

phone: +1 317-291-4090

address: 10267 US Hwy 136

Yes, that's right. You can drag race your car (whether it's a Dodge Charger from the 60s or a Dodge Neon, even a Yugo!) for a nominal fee and signing a waiver; don't forget your helmet. Drag race against fellow Hoosiers and get a time-card after each drag. This world-famous quarter-mile drag strip is home to the NHRA US Nationals, and the oval hosts the NASCAR Xfinity Series and Gander Outdoors Truck Series. Public dragging happens once a week during the Spring-Fall. It's cheap/free to watch. All ages, but 18+ to drag.

phone: +1 317-278-2100

address: 150 University Blvd

IUPUI Campus. Play tennis on one of 24 indoor and outdoor courts. Private lessons available. This is where they host the RCA Championships every year.

phone: +1 317-353-1987

address: 2525 N Shadeland Ave

Throw on your rented protective gear and grab your paint ball gun and shoot the crap out of strangers and friends alike. Located in a warehouse with indoor, outdoor and underground space. The playspace is painted black and music is pumped through the building. Hiding spaces and team warfare contribute to you living out your wildest war-time fantasy. It's very cyber and apocalyptic. Be prepared for bruises the next day. Great for all experience levels and a good way to release some tension!

phone: +1 317-784-3743

address: 95 N 2nd Ave, Beech Grove

Go bowling anytime at the 24 hour bowling alley. Located about 10 minutes south of downtown Indy. Pick up a plate of cheese-sticks and a couple of beers and bowl your brains out anytime. It's also located in a small burb south of downtown Indy that has a very "small town" feel. Very local. Games are cheap!

Ride your bike at the Major Taylor Velodrome

phone: +1 317-327-8356

address: 3648 Cold Spring Rd

One of 18 velodrome tracks in the country, named after Indy's own African American bike superstar Major Taylor. Bring your road or track bike (no BMX) and your helmet and throw down $4 and you can race on the inverted track that Olympic superstars have tried out on. Perhaps you'll catch a race or one of many remote control car races they host too. There is a BMX park next door. Ages 10+. Major Taylor Velodrome will be converted into a snow park during the winter months. Hit the slopes 15 Nov-1 Mar.

Ice skate at the World Skating Academy

phone: +1 317-237-5555

address: 201 S Capitol Ave

With countless other locals year round. Cheap skate rental and pro shop. Two NHL-sized ice rinks located right downtown. It was built for the Pan-Am Games in the 1980s. This is the best rink to see amateur and pro hockey and ice skaters practicing, and show off your own skills. Be sure to arrive early during the cold months, you might have to wait in line!
See a soap box derby at Wilbur Shaw Soap Box Derby Hill. Starting in April check out hundreds of kids from Indy's soap box derby clubs battle it out for awards and placings. This is the longest soap box derby track in the country and was built in 1953.

phone: +1 317-686-6006

address: 1105 Prospect St

At Action & Atomic Bowl. Experience a rare treat! Duckpin bowling is basically bowling with small balls and small wooden pins. A lot of fun for all ages and located in this entirely retro building is an extra perk. Neon lights, milkshakes, jukeboxes, beer and wine, sodas and pizza, poodle skirts and all, this is the real deal. The interior hasn't changed since the 1930s.
Golfing anyone? here is a list of fine golf courses located throughout Indianapolis, many award winning!
phone: +1 317-492-6572

address: 4400 W 16th St

Shares space with the Indy Motor Speedway; four holes are inside the oval!

phone: +1 317-241-5046

address: 3825 S Foltz St

IndyGolf.com users rated this as their favorite nine hole course in 2001. A well-maintained 3,411 yards from the Championship Tees.

Coffin Golf Course

phone: +1 317-327-7845

address: 2401 Cold Springs Rd

phone: +1 317-844-9938

address: 1964 Burning Tree Ln, Carmel

Has hosted the 2009 U.S. Senior Open, 2005 Solheim Cup, 1993 US Women's Open and 1991 PGA Championship. Pete Dye designed.

Dakota Landing Golf Course

phone: +1 317-862-8255

address: 6636 S Franklin Rd
Douglass

phone: +1 317-924-0018

address: 2801 Dr. Andrew J. Brown Ave

Built in 1926, few hazards and good for all levels.
phone: +1 317-297-3366

address: 8802 W 56th St

Built in 1975 by Pete Dye.

phone: +1 317-630-1785

address: 6701 S Heartland Blvd, Camby

Designed by Nick Price & Steve Smyers.

phone: +1 317-357-0829

address: 601 N. Arlington

Built in 1922.

Riverside Golf Academy

phone: +1 317-327-7303

address: 3702 N White River Pkwy

Lighted 9-hole course and lighted & heated driving range for year round golfing.
Riverside Golf Course

phone: +1 317-327-7300

address: 3502 N White River Pkwy W. Dr

Built in 1901.
phone: +1 317-927-1482

address: 1202 E. 38th Street (Indiana Farmers Coliseum)

The Indy Fuel are a minor league ice hockey team in the Midwest Division of the ECHL's Western Conference. They are affiliated with the NHL's Chicago Blackhawks and the AHL's Rockford IceHogs. The Farmers Coliseum also hosts men's basketball games for Indiana University – Purdue University Indianapolis, better known as IUPUI.
phone: +1 317-685-1100

Indy's professional representative in the world's game plays in the second-level USL Championship. As of 2018, the Eleven have moved their main home to Lucas Oil Stadium, though they will continue to play a few games each season at their former home of Michael Carroll Stadium on the IUPUI campus (address: 1001 West New York Street, 46202). The team sought to build a new stadium in Greenwood, but has now set its sights on the downtown area.
Art
Includes art galleries, opera, classical and traditional music, dance, performance art.
phone: +1 317-635-5277

address: 140 W Washington St

Some of the nation's finest actors perform in this architectural masterpiece of a theater! Two theaters provide different types of performances, and their famous version of A Christmas Carol is a classic. Be sure to check out their Shakespeare performances. Dress up in your Sunday best and see a matinee to save some bucks! Cocktails are served! All ages.

phone: +1 317-635-7529

address: 749 N Park Ave

Founded in the early 1980s, Phoenix has always been a theater to experience unique, thought provoking, open-minded shows. From classics to world-premiers. Controversy is frequent! Rocky Horror, HAIR, Three Guys Naked From The Waist Down, Vampire Lesbians of Sodom, Six Degrees of Separation, Glengarry Glen Ross, The Vagina Monologues, The Laramie Project, Bat Boy: The Musical are only some of the classic and fascinating titles of past performances! $15–29. All ages.

address: 876 Mass Ave

Kuaba promotes modern African art. A portion of every sale goes to a non-for-profit that helps African orphans.

See a puppet show at Peewinkle's

address: 25 E Henry St

Indy's only puppet studio! 50-seat theater in downtown Indy provides entertaining puppet shows for all ages. Puppet are made in house. Call ahead to schedule a puppet workshop—learn about the art and history, make your own too! $8 and an extra post-show workshop is $3. Shows happen in the afternoons and early evening.

phone: +1 317-686-0895

address: 1043 Virginia Ave

23 artists have galleries at this Fountain Square studio building. First Friday includes an open house. Some of Indy's most bright shining stars have galleries here, and it's a great place to buy affordable great art.

Wheeler Arts Community

phone: +1 317-916-8894

address: 1035 Sanders St

A collaboration of the city and the University of Indianapolis to provide affordable studio and housing space for students and artists. 36 loft/studios are housed here as well as a theater.

phone: +1 317-924-6700

address: 3200 Cold Spring Rd

This is Indy's largest professionally managed theater, which started in 1914. From comedies to drama, they host it all. Their performance of The Crucible deeply moved viewers. $24–32. All ages.

phone: +1 317-631-0334

address: 401 E Michigan St

ACT is a cabaret-style theater that serves food and cocktails during the performances. Many of the shows feature song/dance/acting routines with upbeat and fun-filled performances, featuring classics and new works. $20–25. All ages.

Get involved with improv theater Comedy Sportz

address: 721 Mass Ave

A hilarious way to spend an evening! Comedy Sportz takes ideas thrown up from the audience and throws them into wacky and weird skits. They have all ages and 17+ performances. Drinks and snacks are served.

Beef and Boards Dinner Theatre

phone: +1 317-872-9664

address: 9301 Michigan Rd

For over 30 years B&B has been providing equity Broadway performances. Buffet dinner with cocktails is served during performances. Seasons range from classic Rodgers and Hammerstein shows to modern hits. All ages.

phone: +1 317-685-8687

address: 627 Mass Ave

This theater's move from Fountain Square to Mass Ave prompted the revitalization of this arts district. Great community theater with a varied selection of plays. A theater for the more culturally aware and open minded! $15–25.

phone: +1 317-940-6555

address: 140 W Washington St

Performances take place inside the Indiana Repertory Theatre. Indy's contemporary dance troupe. Performances feature Martha Graham classics to director David Hochoy's own creations such as "Magical Mystery Tour" which features the music of the Beatles. $15–34.

phone: +1 317-283-3470

Performances held at Clowes Hall - 4600 Sunset Ave and at the Basile Opera Center (formerly a Greek Orthodox church)- 4011 North Pennsylvania Street. Indy's only opera troupe. Featuring the finest singers from the region and international fame.

Circle City SoundPerformances held every Monday evening at 7PM at Scottish Rite Cath. (650 N Meridian St) and throughout the city. Indy's only barbershop performance group.

Indianapolis Symphony Orchestra

phone: +1 317-262-1100

address: Hilbert Theater on the Circle

Indy's internationally acclaimed symphony has a regular season plus a great holiday extravaganza during the Christmas season, and special guests are frequent.
Indianapolis Chamber Orchestra Butler University. Performs at Clowes Hall Sunday and Mondays Sep-May. They are orchestra in residence at Clowes Hall which garnishes them plenty of experience and status. Four centuries of music are covered.

Mind Tripping Show: A Comedy with a Psychological Twist

phone: +1 317-691-6399

address: 120 W Market St

An intimate theatrical performance of illusion, psychology, surprises, and mysteries starring Christian & Katalina the #1 Husband and Wife Comedy Mind Reading Act. The show is a roller coaster ride for your mind, a fun psychological thriller that blurs the lines between fantasy and reality. Friday & Saturday nights.
Music
Includes rock, punk, hip hop, top 40, soul, blues, jazz and all that goodness. A lot of great shows also take place in non-traditional venues (i.e. VFW's) so check out local papers for information.
Other fun
Have dessert at the Eagle's Nest

phone: +1 317-632-1234

address: 1 S Capitol Ave

The Eagle's Nest is the highest dining room in the city, sitting atop the Hyatt downtown. The restaurant is revolving, slowly moving to show the best view of the city. The food is high priced and just okay but, get a table and enjoy a nightcap or dessert. Make reservations to see the sunset.

Head to the flea market at the Fairgrounds

phone: +1 317-927-1482

address: 1202 E 38th St

($ parking) Is Indy's best monthly flea market, since 1976. Held once a month (weekends can change) at the State Fair Grounds, hundreds of vendors sell antiques, vintage goods, housewares and more. From Elvis records to a Victorian baby coffin. You can find it all. Free.
Learn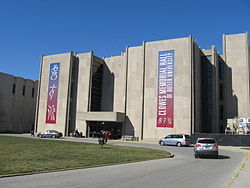 Buy
Indianapolis is made up of various areas that feature unique and typical shopping alike. From Broad Ripple Village and Fountain Square—two unique areas, to typical suburban shopping malls and chains like Castleton. Every area has different options and chances to experience all levels of shopping. Below are some local, regional and national shops and districts that are frequented by avid shoppers.
Broad Ripple Village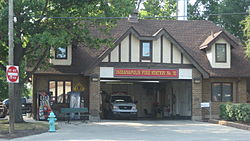 About 20 minutes north of downtown.
Broad Ripple
is Indy's closest thing to "Greenwich." A big variety of vintage, hippie, trendy, and punk shops. Gift shops galore too. It's a great place for unique local fare.
Broad Ripple Vintage

phone: +1 317-255-4135

address: 824 E 64th St

One of Indy's best known vintage shops, they offer a wide variety of retro clothes—mainly 1960s, 70s and 80s. Large array of t-shirts and accessories and drag queen sized gowns. They always are playing the Doors, and the decor is out of an old school head shop. Quite pricey, and we swear that prices go up around Halloween.

phone: +1 317-253-5028

address: 924 E Westfield Blvd

Artsy gift shop featuring artsy kitchen, textiles, art and housewares. Local and international art pieces. Very cool store.

Chelsea's

phone: +1 317-251-0600

address: 902 E Westfield Blvd

Nice gift shop featuring everything from funky neon lights to funky salt and pepper shakers, funky frames, funky jewelry, and well, all things quirky. Good place for finding cards for all occasions.

phone: +1 317-253-2219

address: 6216 Carrollton Ave

Awesome clothing shop that is owned by a local designer. Reflecting trends in fashion and her own unique style—find one of a kind pieces at affordable prices. A cute place that is funky and fun. Women, men and children's clothes and accessories.

phone: +1 317-251-9182

address: 823 1/2 E Westfield Blvd

A very cool award-winning shop that features fashion, furniture and accessories. Carrying clothing by names such as Balenciaga, Acne, Stella McCartney and more. 18th century and modern creations in furniture, and accessories for your home and self—candles, shoes, bags, and more.

Girly Chic Boutique

phone: +1 317-217-1525

address: 841 E Westfield Blvd

Trendy cute boutique catering to ladies and children—clothing, furniture and accessories from unique designers from all over the country.

phone: +1 317-257-9463

address: 6350 Guilford Ave

Indy's oldest natural living store in town. Organic and natural food, health and accessories. Great place to stop by for a snack or for much needed groceries. Upstairs is a huge selection of vitamins and supplements, shoes and clothing too.

Hardwicke's Pipe & Tobacco

phone: +1 317-257-5915

address: 743 Broad Ripple Ave

Indy's finest and oldest tobacco shop offering new and vintage pipe and tobacco equipment and every cigar and tobacco you can find. Very knowledgeable staff.

Haus

phone: +1 317-257-0659

address: 5910 N College Ave

Great clothing, housewares and furniture shop for women and children. Very cool clothes from all over the world. Great place for shabby chic fans.

phone: +1 317-259-1012

address: 806 Broad Ripple Ave

One of Indy's most popular record shops specializing in independent musics and obscure finds. A wide selection of new and used CD's and vinyl. From indie rock to hip hop. Great selection of box sets and music-related DVDs. They also host instore performances, and is a great place to pick up fliers about upcoming shows and events.

phone: +1 317-283-5862

address: 5202 N College Ave

Indy's finest local record shop. Featuring CDs, vinyl and collectibles—posters, t-shirts, etc. Great place to find rare imports and out of print gems. All genres of music with friendly staff, clean and hip environment.

The Magic Bus

phone: +1 317-251-5463

address: 1073 Broad Ripple Ave

Indy's most infamous "smoking accessories" shop. Every type of smoking and hippie thing available is sold here—from pipes to hookahs, Grateful Dead memorabilia and that pack of patchouli that you might need for later.

phone: +1 317-715-9158

address: 1057 E. 54th St.

The coolest toy store in town features Ugly Dolls, Steiff Toys, ecological toys and more. A friendly and knowledgeable staff abounds. A fun place to stop by after a drink and feel like a kid again. (And don't let the name fool you: it used to be downtown.)

phone: +1 317-465-0000

address: 842 Broad Ripple Ave

Women love Pitaya's homegrown jeans—trendy and stylish shopping since 1990 that provides women with an affordable place to get lovely trendy clothes. Voted best jeans in town numerous times!

phone: +1 317-257-5016

address: 834 E 64th St

Red Rose is one of Indy's oldest vintage shops. Owned by a lovely lady named Ralph you'll find all types of gems in her little house. From flapper dresses to Victorian bustles, 80s parachute pants and rockabilly rebel western wear. Tons of accessories too! They also rent outfits for special events.

phone: +1 317-253-4453

address: 6410 Cornell Ave

Indy's finest outdoor shop for hiking, canoeing, kayaking and camping. They offer a great selection of hiking boots, clothing, rope climbing accessories, and offer canoe & kayak rentals. Located within a 5 minute walking distance of the White River for easy access, and right on the Monon Trail!
Castleton Square Mall
Castleton Square
is Indy's biggest shopping mall chock full of mall-chains, mall rats and mall food. Surrounded by mega-shops and a few local joints.
86th St. is very complicated in this area because it alternates between 86th St. and 82nd St. There are two Vietnamese restaurants called Viet Bistro and Pho Tasty at the mall. There are also several international grocery stores including Viet Hua, China Mart, and One World Market. There is also a Trader Joe's on the south side of 86th St. near Allisonville Road.
Historic Irvington
Irvington is a historic district located east of downtown.
Antique Mall of Irvington

Tiqueibles

BookMamas

Homespun

Indy Cycle Specialist

Blacksheep Gifts
Fountain Square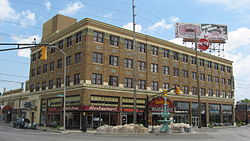 Fountain Square
is a historical area about a mile from downtown Indy, to the Southeast. Mainly comprising of antique, thrift and art shops.
phone: +1 317-638-3524

address: 931 Shelby St

Arthur's is Indy's finest music instrument shop, focusing mainly on fretted instruments. From its retro housing, it's been a staple on the Indy music scene since 1952. From guitars to banjos, dulcimers to luthier's—you can find it all. A great place for on-site repairs and supplies too. A must see for any stringed instrument lover!

Heirloom Classics Jewelry and Beads

phone: +1 317-495-1102

address: 1311 Prospect St

A great Indy bead shop featuring handcrafted jewelry from local artists as well as beads from around the world. This store has new owners with along with its new name. They are still in the same location and will be carrying the same caliper of wonderful beads brought from around the world. They also offer a variety of classes.

phone: +1 317-632-1963

address: 1845 Shelby St

Indy's finest place for homemade sausage, lunch meat, smoked, and well, meat. It opened as Klemm's in 1913, and is now owned by Claus Muth, who is a master sausage maker from Frankfurt, Germany. They also have great German beers and other goods.

Days Gone By Antiques

phone: +1 317-636-1954

address: 1028 Virginia Ave

Dolphin Papers & Art Supplies

phone: +1 317-822-3846

address: 1043 Virginia Ave

Located right under the Murphy Arts Building you find Indy's best paper shop. Featuring beautiful, exotic, classic and lovely paper from around the world. They also make their own too! You can also find all your art supply needs. They also sell gifts, how-to-books, journals, and notepads.

Indianapolis Downtown Antique Mall

phone: +1 317-635-5336

address: 1044 Virginia Ave

Chock full of antiques and collectibles. Furniture, primitives, glassware, country an antique art. Two story mall that is for serious enthusiasts.
Keystone at the Crossing & West
Is easily findable as "86th and Keystone." West includes shopping West of Keystone—Nora, 86th & Ditch, etc. Indy's high scale shopping district with fancy chains and boutique shops and restaurants.
phone: +1 317-574-4000

address: 8702 Keystone Crossing

This is the mall to see and be seen. The ritz and the wanna-be's shop at this classic Indy mall. Nordstrom and Saks Fifth Avenue are the anchor stores. Other shops include Crate & Barrel, Tiffany & Co, MAC (Cosmetics), Sephora, Coach, Sony, Apple, William & Sonoma, a Tesla Motors gallery and more. They also have a huge variety of locally owned boutique shops too. Locals often declare this mall has the worst food court in the city, so grab a bite before/after you leave.

phone: +1 317-879-9090

address: 1468 W 86th St

Indy's only all fair-trade boutique. Meaning that artisans from all over the world receive a fair price for their work. Buy clothing, decor, beauty products, food, and unique gifts from Africa, Asia, Europe and beyond. A unique non-profit shop that supports third-world-countries artisans and talents.
Mass Ave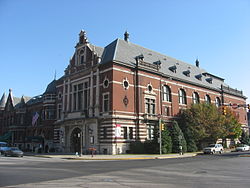 A hop skip and a jump from the Circle,
Mass Ave
has gone through an amazing rebirth to become one of the coolest shopping areas in town full of local shops.
Wholesale District
Is basically downtown Indy. The heart of the city. The main shopping attraction here is the mall.
phone: +1 317-681-5615

address: 49 W Maryland St

This is the mall that caused the big revitalization of downtown Indy. Shopping and restaurants fill up this mall. Carson Pirie Scott is the mall's anchor store. Other stores include Victoria's Secret, Banana Republic, Hot Topic, Forever 21, Abercrombie & Fitch, Go! Retail Group, H&M and more. The fourth floor has a movie theater and video game arcade.

phone: +1 317-237-0397

address: 11 E Market St

Indy's finest locally owned comic chain features new and collectible comics, games, and toys. They have three other locations.

Hardwicke's Pipe & Tobacco

phone: +1 317-635-7884

address: 20 N Meridian St

The cities finest cigarette, pipe and cigar shop. Every type of those goods that is available here in the country is available from the knowledgeable staff and well kept shop. Vintage and antique smoking goods litter the walls and windows.

Krieg Brothers Religious Supply House

phone: +1 317-638-3416

address: 119 S Meridian

A must see! A legendary religious supply shop that has been in the same location for at least 30 years or more. Every kind of Christian worship item is seen here. From giant 6' long glow-in-the-dark rosaries to Saint sculptures. Bibles and rosary rings, holy water and prayer cards. No matter what your religion, it's quite a fascinating experience. The staff is friendly and open minded.
Suburbs North
Northern Suburbs include
Carmel
,
Zionsville
,
Noblesville
,
Westfield
and
Fishers
. These start anywhere north of 96th St. and are about 30 minutes from downtown. Shopping varies area to area.
phone: +1 317-566-0011

address: 14300 Clay Terrace Blvd, Carmel

The first new outdoor mall in ages is in the burb of Carmel. A well kept environment this mall has a wide variety of shops and restaurants. Shops include DSW Designer Shoe Warehouse, Dick's Sporting Goods, Wild Oats, Sur La Table, Z Gallerie, Indigo Nation and White House/Black Market. When the weather is nice, it is a lovely place to stroll.

phone: +1 317-873-2284

address: 315 N 5th St, Zionsville

Gift shop that specializes in Vera Bradley bags. You can get new and old bags, in this collectors paradise. It's like Vera Bradley threw up and out popped this store.

Captain Logan

phone: +1 317-873-9999

address: 150 S Main St, Zionsville

Trendy and stylish antique and vintage store specializing in rare furniture and decor goods.

phone: +1 317-214-6956

address: 13901 Towne Center Blvd, Noblesville

An outdoor mall that opened in May 2008. Located on the southwest corner of Interstate 69 and State Road 238 (Exit 10), it has some great options for dining and shopping. There you will find discount-type stores such as SteinMart and Payless; a large JCPenney anchor; and a good variety of shops including Ann Taylor Loft, Borders, Chico's, Dicks' Sporting Goods, Old Navy, etc. If shopping makes you hungry, you can find both casual and fine dining at places like Stone Creek Dining Co., McAlister's Deli, Qdoba Mexican Grill and Paradise Bakery & Cafe.
Suburbs West
Includes Speedway & Lafayette (parts of Indy incorporated) and Plainfield.
phone: +1 317-291-6390

address: 3919 Lafayette Rd

This mall, like the area around it, has fallen into disrepair over the past 20 years. Recently however, the area around Lafayette Square has been rebranded "International Marketplace". This is a revitalization effort trying to capitalize on the surge of ethnic stores and restaurants that have entered the neighborhood. The mall is big, with few stores however, and lots of fascinating retro architecture. Shops include Bath & Body Works, Champs and Old Navy. There are also a number of local speciality and boutique shops. Many cater to hip hop culture and living.

phone: +1 317-203-4555

address: 2499 Futura Park Way, Plainfield

A bizarre innovation in outdoor shopping, this 'future mall' with modern architecture and unique events is the latest mall in the region. Anchored by JC Penney and Dick's Sporting Goods, they also have Ann Taylor Loft, Barnes & Noble, Coldwater Creek and more. The Carmike (formerly the Rave) is an 18-screen theater.
Eat
Budget
Bakeries
phone: +1 317-951-4816

address: 30 Monument Cir

South Bend Chocolate Company chocolate, sweets, coffees and sweet drinks. Check out the wall of celebrities who've indulged, and get educated on chocolate by the helpful and friendly staff. Watch fudge get made, sample the goods and enjoy the best hot chocolate in town. Vegetarian friendly.

Donut Shop

phone: +1 317-255-3836

address: 5527 N Keystone Ave

Breakfast and lunch are cheap and good—cheap biscuits and gravy, pancakes and eggs, and don't forget a freshly baked donut. One of Indy's favorite hang over and breakfast stops! 36 types of donuts.

Heidelberg Haus

phone: +1 317-547-1230

address: 7625 Pendleton Pike

Enjoy this German bakery's treats and sweets. German-born owners who have served great German eats since the 60s here in Indy. Real Black Forest Cake, sausages, potato salad, and more. Check out the gift shop with great German beer-lover gifts. The decor is filled with antiques and German decor. Authentic as hell and a great destination for simple basic German eats. Vegetarian friendly.
Long's Bakery Multiple Locations, see below. Grab a doughnut from this Indy institution. Visit the location just off 16th Street, not far from the track or the second location in Southport on the southside.
1452 N Tremont Ave, +1 317-632-3741
2301 E Southport Rd, +1 317-783-1442
phone: +1 317-251-2253

address: 6524 Cornell Ave

Small house in North Broad Ripple owned by pastry chef A. Rene Trevino. Freshly baked, menu changes daily. Scones, croissants, muffins, cookies, truffles, eclairs, tortes, tarts and breads. Weekly bread selection includes Walnut Rye, Multi-Grain, Raisin, White, Brioche and Challah. Great place for a quick snack or to pick up a lovely breakfast. It's just a bakery—no seating—but when the weather is nice you can sit outside or relax on one of the many benches on the Monon Trail.
phone: +1 317-257-8326

address: 850 Broad Ripple Ave

Broad Ripple's only locally owned deli—with the only steamed bagel sandwich in town. Hippies work the counter and the bagels are fresh. Look for the giant bagel clock over the door! Vegan friendly.
phone: +1 317-536-0817

address: 423 Massachusetts Ave

Regular, filled and jumbo cupcakes with a menu that changes daily, or sometimes hourly! Alternative locations at 5617 N. Illinois Street, E. 82nd Street, and Carmel. Vegan and gluten-free options available.
Sandwiches and such
Mug-N-Bun Drive-In

phone: +1 317-244-5669

address: 5211 W 10th St

Serving up an award winning pork tenderloin and a world famous "bacon cheeseburger on toast" this is a destination for all greasy food loving Hoosiers. Employees arrive at 7AM to start preparing the root beer that lures people from all over the state. Famous racecar drivers are known for making an appearance here during race season. A must visit! Cash only.

Peppy Grill

phone: +1 317-637-1158

address: 1004 Virginia Ave

An institution in 24-hour feasting. "Greasy spoon" is an understatement. Try to sit in the main room next to the tiny open kitchenette where tattooed ladies serve up piping hot "sour cream fries" and burgers. Cheap-as-possible breakfast, lunch, and dinner to serve a hangover, with good pie and a country jukebox with lots of old school tunes.
Asian fare
phone: +1 317-974-1770

address: 935 S East St

Turkish restaurant located in a cute building adjacent to a hookah bar. The Turkish delight lives up to the name and the baklava is rich.

phone: +1 317-465-1100

address: 1043 Broad Ripple Ave

One of Indy's finest Indian restaurants featuring a great affordable buffet. Chock full of yuppies and Broad Ripple hipsters. Vegan friendly.

Side Wok Cafe

phone: +1 317-722-1090

address: 1087 Broad Ripple Ave

Good, affordable Chinese located in Broad Ripple. Clean, friendly and basic good food. Vegan friendly.

phone: +1 317-731-6769

address: 1237 S. High School Rd.

A hidden gem with some delicious variety: spicy, savory, and sweet—often in the same dish! The shop is filled with appealing aromas and traditional Thai folk music. You will always get a smile and friendly สวัสดีค่ะ (sa-wat-dii, khâ) welcoming you. Vegetarian friendly
Other
Bazbeaux PizzaMultiple Locations, see below. Indy's finest gourmet pizza! Established in 1986, Bazbeaux is a local favorite. Downtown is perfect for that pre-theater or concert eat, and Broad Ripple is located snugly along the White River. Both locations offer indoor/outdoor dining. Art students and hip kids serve your eats—don't be surprised to see a mohawk or two in the kitchen. I haven't been to the Carmel location! Their chicken BBQ pizza is amazing—BBQ sauce instead of tomato, and their Greek pizza is to die for. Vegan friendly.
Broad Ripple - 811 E Westfield Blvd, +1 317-255-5711
Downtown - 334 Mass Ave, +1 317-636-7662
Carmel - 111 W Main St, +1 317-848-4488
phone: +1 317-636-0700

address: 906 S Meridian St

Opening in the late 80s by the Stergiopoulos (is that Greek enough for you?) family, Greek Islands offers great Greek dining in a small, cozy atmosphere featuring art, pictures and a feeling of being right at home with the family. Everything is freshly prepared by the family everyday and they have belly dancers! Vegetarian friendly.
phone: +1 317-638-7706

address: 317-S College Ave

An Indiana tradition, Iaria's is where you go when you're craving mom's homemade Italian. Since 1933 the Iaria's have owned this Italian gem. With its amazing building—neon lights greet you in and out, mirrored walls and teeny bathrooms—have been a staple in the city. This is the place joints like Buca Di Beppo base their restaurant on. Family style portions, the biggest "wall of celeb photos" in the city, and the biggest and best meatballs available outside of mom's kitchen. Vegetarian friendly.
phone: +1 317-634-9266

address: 222 E Market St

Indy's favorite historical landmark to dine! Open only for breakfast and lunch stop by here for a great cheap meal. From Cajun to Greek, gourmet potatoes and roast beef sandwiches. Tons of restaurants and merchants make this a multi-level historical edible experience. Dine outside to enjoy the historical area and watch the locals buzz around on their lunch breaks.
phone: +1 317-240-2700

address: 1150 S Mickley

Try a taste of authentic East African food with the music, decor, and hospitality to match. Pick the Eritrean–Ethiopian cuisine off of the injera bread with your bare hands or use a fork if you're slightly less adventurous. Make sure you also have some of the spiced tea. Elaborate coffee ceremonies are held as well. Vegan friendly.
phone: +1 317-862-5020

address: 8838 Southeastern Ave

A popular dining destination located in the small-town of Wanamaker (formerly New Bethel) famous for its "true fork & knife pizza". The Ordinary strives to maintain a small-town appeal and provides a casual family friendly atmosphere. The Ordinary is open for lunch and dinner 7 days a week, but opens early on Saturday and Sunday to offer a full cooked-to-order breakfast featuring made-from-scratch sausage gravy and biscuits. Pizza delivery is available to the Franklin Township area.
phone: +1 317-846-5252

address: 8650 Keystone Crossing

Seasons 52 is a fresh grill and wine bar that invites guests to discover the sensational flavors of a seasonally-inspired menu and award-winning international wine list in a casually-sophisticated ambiance.
Three Sisters Cafe

phone: +1 317-257-5556

address: 6360 Guilford Ave

Three Sisters has withstood the changes of Broad Ripple. Offering vegan friendly breakfasts—from classics eggs and sausage to tofu treats and omelettes. Located in a lovely old home just off Broad Ripple's main drag, enjoy outdoor dining for breakfast and lunch in warm months and a relaxing and quaint indoor dining experience, featuring local art and nice folk tunes through the speakers. Great for an affordable, healthy bite to eat. Vegan friendly.
phone: +1 317-862-6622

address: 8902 Southeastern Ave, Wanamaker

Home of the famous Fish Fry Fridays, Indy's largest fish fry. Indoor and outdoor seating is provided with live entertainment every Friday evening April through October. Biscuits and sausage gravy breakfast is served Saturday and Sunday mornings while fried chicken and pork tenderloin sandwiches are served on Sunday evenings.
YatsMultiple locations, see below. Indy's top restaurant for Cajun food. Sharing four locations, owned by a New Orleans native transplant, you'll feel like you're in the Crescent City. Large quantities of limited meals are offered up each day—and each is so tasty you'll be content. Pig out on great Cajun eats in a fun artsy environment. Vegan food available too! Hipsters and punks serve up your meals and sodas are refillable and mere $1. A great deal for a lot of enjoyable food. The chili cheese crawfish etouffe is their signature dish, but the jambalaya is also outstanding. Vegan friendly.
Broad Ripple - 5363 N College, +1 317-253-8817 (this location does not accept credit cards)
Downtown - 659 Mass Ave, +1 317-686-6380
Fishers - 8352 E 96th St, +1 317-585-1792
Carmel - 12545 Old Meridian St. Suite 130, +1 317-581-1881
Mid-range
phone: +1 317-569-9349

address: 4705 E 96th St

Named after the owners and their child (Asraf, Antonio and Zulma) A2Z offers up tasty breakfast and lunch dishes. From oatmeal to crepes, omelettes and "build your own" breakfast, to babba ganouche and Divine Salmon Cake salad. Warm, friendly environment for families and friends alike.

phone: +1 317-255-3096

address: 5903 North College Avenue

Located in Broad Ripple, a family establishment for just that, and for romantic night outs, gatherings, and so forth. Owned by a tiny Italian lady who has kept it in the family since she moved here so long ago. Great Italian food and a bar next door. Great outdoor dining. Dress cute, jeans are very lame to wear here, and enjoy a nice, relaxing, homemade Italian meal. Elegant and light decor, Ambrosia is also a staple place to visit for visiting racecar drivers.

phone: +1 317-974-0674

address: 36 S Pennsylvania St

Irish owned! Traditional Irish and American food in a dark, nice, clean environment. Plenty of televisions for your sports viewing pleasure, lots of beers and plenty of room to wander. Nice outdoor dining, and a good place to grab a bite for lunch or early evening.

phone: +1 317-822-6757

address: 922 Massachusetts Ave

Located at the very east end of Mass Ave, after crossing over College St. A hip, cool new gastropub serving 'comfort food with a modern update'. The minimalist interior has a few tables but guests mainly sit on one of two 'community' wooden tables. The bar serves a choice of boutique wines and craft beer. Open for lunch and dinner Tues–Sat. Sun brunch only and Mon closed.

phone: +1 317-259-4122

address: 2602 Ruth Dr

Locally owned Italian restaurant that is one of the stars of the city. The family is from Naples, and the food is fresh and delectable. Dine in the bar—a dark wooden collection of comfy couches and a few televisions. Live music all week and a nice wine list!

Captain Sushi Bar

phone: +1 317-252-5555

address: 6253 N College Ave

Great Broad Ripple restaurant with a good location and late night dining. Offering Asian cuisine—Japanese, Thai, Chinese, Korean and the list goes on. A huge menu, interesting Japanese drinks (the sake-plum cocktail is superb!) and friendly stylish servers. Indoor/outdoor dining. Great for large groups and a good place to drink heavy at an Asian restaurant. The current name is from 2019 change but they kept several menu items.

Claddagh Irish PubMultiple locations Regionally owned Irish pubs that offer the biggest fish and chips in town, two pounds worth! The "chips" are dipped in sour cream then fried, and the Irish stew's base is Guinness. Downtown is 21+ and the other two locations have family and bar dining. Irish/English jams pump out through the stereo (from U2 to Loreena McKennitt to Radiohead) and Black and Tans are served a plenty. The stools are short, the whiskey is served from upside down pours, and the decor features Irish antiques and themed paintings.
Downtown: 234 S Meridian St, +1 317-822-6274
North: 2539 Perry Crossing Way, Suite 150. Plainfield IN 46168, +1 317-838-9917
Edelweiss Restaurant

phone: +1 317-888-6940

address: 8602 S Meridian St

Located inside German Park on the far south side of Indianapolis, this restaurant is run by a private club (the German-American Klub) but is open to the public. Serves lunch Tuesday through Saturday and dinner Tuesday through Sunday. Food is mostly Bavarian in style, with some American specialties on the menu with daily specials. Friday evenings often have live entertainment in the quaint Gasthaus-style dining room. There is also a Biergarten for dining on pleasant evenings. A ballroom on the upper floor is available for rental.
phone: +1 317-253-6060

address: 830 Broad Ripple Ave

Locally owned Indian restaurant that is considered the best in town. They have a lunch and dinner buffet that is legendary in Indianapolis. The downtown location just reopened for lunch & dinner, and the Broad Ripple location is chock full of hungry college students and Broad Ripple hipsters and vegetarians. Bring on the buffet! Vegan friendly.
Downtown - 207 N Delaware St, +1 317-634-6060
Le PeepMultiple locations, see below. One of Indy's favorite places to have breakfast. Classics like oatmeal and biscuits & gravy. Breakfast served in skillets with names like "Hobo" "Gypsy" and "Desperado" these meals are hearty for any wandering traveler. Their omelettes are the number one in town, and their pancakes will leave you speechless (cause you'll be eating them so quickly). Have a sweet tooth? Try the King Cakes, a sweet tempting pancake. They also offer lunch fare too. Be prepared to wait, no reservations accepted. Only open for breakfast and lunch. Vegetarian friendly.
Carmel - 12213 N Meridian St, +1 317-580-9193
Keystone at the Crossing - 8487 Union Chapel Rd, +1 317-259-8344
Castleton - 8225 Craig St, +1 317-576-0433
Downtown - 301 N Illinois, +1 317-237-3447
phone: +1 317-986-5131

address: 534 E. Virginia Ave

List in Condé Nast Traveler's The Best Restaurants in the World this foodie haven features "Classic Stock" dishes alongside "Of the Moment" offerings which will make it worth your while to return. Each dish is unique from sourdough pearl sugar waffles made with local nectarines to potato and celeriac latke sides. (Modifications will be politely declined but the restaurant accommodates allergies if possible.)
The Oceanaire Seafood Room

phone: +1 317-955-2277

address: 30 S Meridian St, Suite 100

Fine dining seafood restaurant with oyster bar. Menu changes daily based on market availability and offers a good steak selection for non-seafood lovers. The interior is slick and inviting with a more private area for large groups upstairs. Open nightly for dinner and for lunch M-F. A happy hour bar menu is also available M-F 4PM-7PM
Shapiros DelicatessenTwo locations (see below) An Indianapolis institution, Shapiro's is a Jewish bakery/delicatessen with a cafeteria line. Their fried chicken is to die for (available principally in the evenings), and their pastrami is arguably some of the best anywhere. The food is not cheap, but it is typically heavenly, and the portions very generous.
808 S Meridian St Indianapolis, IN 46225 +1 317-631-4041
918 S Rangeline Rd Carmel, IN 46032 +1 317-573-3354
Thai Cafe

phone: +1 317-722-1008

address: 1041 Broad Ripple Ave

One of the finest Thai restaurants in the city. Dine in and watch Thai-themed films on hi-res televisions in a teeny tiny restaurant or order to go. Arrive with plenty of time, there can be a wait. Not good for large tables, but if you have a party of 6 or less you should be okay. Great for couples. With 10 levels of spice, a good start level is 2. Amazing Thai ice tea and the greatest pad thai in town.
Inkas

phone: +1 317-388-8696

address: 5356 W 38th St

The food is so fresh you will think it was flown directly from the Amazon to your plate. The portions are extremely generous and everyone gets some complimentary bread and aji sauce. Make sure to try the Yucca a la Huancaina.
Splurge
phone: +1 317-466-0175

address: 8487 Union Chapel Rd

National group of steak houses that have one of the best wine lists in the country (Wine Spectator award and all!). Sit at the bar and ask enjoy the company of Jimmy, Evelyn or Curtis, three of the best bartenders in the city. The dark wood decor adds to a cozy feel. Great steaks, lobster and hors d'oeuvres. They have great shoe-string fries for a side!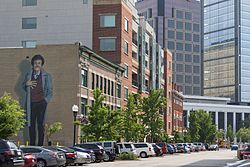 phone: +1 317-636-0396

address: 401 E Michigan St

Indianapolis' best joint for traditional German food. One of Indiana's oldest buildings, the building was actually built by writer Kurt Vonnegut Jr.'s grandfather. It used to house the German Klub of Indianapolis, it's now a true German dining experience. It's on Mass Ave. within walking distance of bars and theaters. Make reservations to enjoy potato pancakes, Jaegerschnitzel, and wurst. Tons of beer and wine available too including beers that are hard to find locally. Lunch time offers outdoor dining in the beer garden.

phone: +1 317-635-0636

address: 127 S Illinois St

Downtown in Indy since 1902, the restaurant has gone through some changes, but the biggest asset is the main room. Make reservations to dine in the main room/entry room/bar. This is the original restaurant, the walls are covered with celebrity photos including more car racing stars then the Indianapolis Motor Speedway's museum, artwork and memorabilia from the opening to present. Their shrimp cocktail features giant prawns and is the best in the city. The wooden bar is beautiful and the prep-chef sits in the window, serving up shrimp cocktails and preparing seafood and steaks for your viewing.

phone: +1 317-580-1280

address: 3316 E 86th St

Inspired by the famous boxer, 1940s decor offers up amazing steaks and seafood. Now smoke free, their bar is a great place to hear live jazz and watch a sports game. Bar menu is a tad different then the dining room. The bar menu features "The City's Best Hamburger" and it is—thick, juicy and cooked perfectly. Also order a chocolate souffle when you order dinner, your taste buds will thank you. Vegetarian friendly.
Drink
Coffee
Cornerstone Coffee

phone: +1 317-283-1360

address: 651 E 54th St

Local coffee shop that offers full menu, pastries, tea and coffee of course. Indoor and outdoor seating, connected to Moe & Johnny's bar.

Hubbard & Cravens Coffee Co.Two locations, H&C has their own warehouse where they custom-roast all their own beans and import over 20 types of coffees. Considered the finest coffee in town by some.
Broad Ripple - 4930 Penn Ave, +1 317-251-5161
Broad Ripple - 6229 Carrollton Ave, +1 317-803-4155
Lazy Daze Coffee House

phone: +1 317-353-0777

address: 10 S Johnson Ave

Located in the historic Irvington neighborhood just a few miles east of downtown. Its just south of Washington St and attached to the Irving Theater. Small but cozy, this coffeehouse features live music almost every weekend. Outside seating available. Free Wi-fi.
phone: +1 317-255-0510

address: 920 E Westfield Blvd

Independent coffee shop, free wireless access.
Booze and cocktails
To drink and get into bars you must be at least 21. Bars close at 3AM; 12:30AM on Sundays. Alcohol can be bought in stores on Sundays from Noon to 8 PM. Age requirements vary and are listed below.
Alley Cat

phone: +1 317-257-4036

address: 6267 Carrollton Ave

This is the #1 dive bar in the city, according to every poll, award and every heavy drinker in town. Located in Broad Ripple, down an alley. No windows, smoke-ridden, and open at 7AM for breakfast till 3AM for dinner. A great jukebox, legendary bar staff, numerous pool tables, and the hardest drinks in town. Sometimes bands play too. A place you know will never change. Vegetarian friendly. 21+

Babes East

phone: +1 317-545-5100

address: 7259 Pendleton Pike

Indianapolis strip club featuring female exotic dancers, decent cocktails and plenty of drooling men to boot. Always popular on weekends and during car race season!

phone: +1 317-955-8585

address: 240 S Meridian St

Another night club to jump on the whole "Miami inspired ultra lounge" wave. Theme rooms and leather couches, oh and don't forget beds for lounging on. DJs pump top 40, appetizers are served and you can call ahead to reserve space and "VIP" treatment. Martinis are the house speciality. 21+

phone: +1 317-253-2739

address: 840 E 65th St

British-style pub in Northern Broad Ripple. It was the first brewpub in town, and is the oldest microbrewery in the state. If E.S.B., India Pale Ale, Lager, Porter and Bitter falls into your vocabulary then this is a place for you. Good food—Scotch eggs, bangers and mash, and a good vegetarian menu. Friendly and familiar bar staff. Indoor and outdoor dining makes this one of the busiest lunch and dinner spots in the area. They also have real darts (not plastic). All ages.

phone: +1 317-255-0978

address: 1011a E Westfield Blvd, Broad Ripple

The only Belgian restaurant in the city, serving good food and beer. Sit at one of many indoor/outdoor tables— what are those holes for in the table you ask? Frites of course! You can choose between various dips — garlic mayo is a favorite. Order a crepe, sandwich or perhaps some mussels with one of their microbrew Belgian ales. You can watch European football on the television and enjoy great music (Nick Cave). Reservations are recommended, as this place gets packed fast. 21+

phone: +1 317-917-8425

address: 719 Mass Ave

English-style pub that features hi-def TV's playing soccer (err."football") all day and night. A nice selection of high end beers and a mix of bar style food with more gourmet takes on classics. They serve some of the best fish and chips in town to a mix of hipsters, post-work yuppies, gays and jocks.

phone: +1 317-822-6274

address: 234 S Meridian St

Regionally owned Irish pubs. The one downtown is a bar, so no kids allowed. The closest thing to Ireland—short stools and all. Grab a pint of beer and some amazing fish and chips and listen to live Irish music and watch some sports on the televisions. Can get crazy on the weekends, so check it out during the week and sit at the bar to watch them poor some black and tans. 21+

phone: +1 317-917-1191

address: 28 S Pennsylvania St

Popular for lunch and after-work meet ups, Coaches celebrates just that—sports and coaches. A nice wooden pub located right downtown with high tables, video games and jukebox, and of course sports on the TV. Live music and DJs offer entertainment on the small stage and outdoor seating is nice during the warm months. Thursdays is $2 pint night, and the beer choices are good and plentiful. They also serve food—and lots of it. Great place for lunch and a brew in the afternoon. Vegetarian-friendly. 21+

Club Level

phone: +1 317-964-0400

address: 120 E Market St

Night club housed in an old bank in downtown Indy. Music caters to mainly top-40 and hip hop crowds. 21+

English Ivy's

phone: +1 317-822-5070

address: 944 N Alabama St

An Old Northside institution. The downtown queer community regulars it, but everyone can find themselves at home here. Not much natural light, but plenty of Christmas lights decorate this bar and pub. Enjoy drinks and good food. Vegan friendly. 21+

phone: +1 317-636-0396

address: 401 E Michigan St

Located inside the Rathskeller German restaurant, this is a place to drink beers from around the world and sop it all up with German food. During the warm months, this is one of the busiest bars in town. Get there early to enjoy a quieter beer or two; the bar opens up in the afternoon and you can enjoy their in-house brew (the Dunkel is particularly good) outside in the Biergarten or inside in the cozy oak bar that emulates a German castle. Later in the evening on the weekends, cover bands rock out in the garden and drunk college students go wild.

Living Room Lounge

phone: +1 317-635-0361

address: 934 N Penn St

A downtown semi-dive bar that offers the type of karaoke that you plug your ears, cover your eyes and ask yourself "Why, God, why?", then you get on the microphone yourself. Jaegerbombs are $2 on Thursdays. Cheap specials, too.

MacNiven's

phone: +1 317-632-7268

address: 339 Mass Ave

Indy's only Scottish pub, renovated in 2010 and owned by a Scotsman with a vegetarian wife. Real haggis and blood pudding—and the nice thing is that they offer vegan haggis too (described as "tasty but salty"). Comfort food at its best—fish and chips from heaven. Restaurant on one side, street side seating and a bar on the other side. Scottish antiques, flags, and the biggest best beer menu in town. Oh, don't forget the Scotch! 18+

phone: +1 317-639-6022

address: 707 Mass Ave

A laid back, casual environment with a pub downstairs and a modern pool hall upstairs. Their karaoke is legendary—featuring people who really can sing. Upstairs they also feature a sex/bdsm shop for kinky goods. Speaking of kink, food is served too! 21+

phone: +1 317-637-2680

address: 1045 N Senate Ave

Located inside the Stutz Art Gallery the Loading Dock is just that—an old Loading Dock for the Stutz car factory. Resident artists and workers stop in for lunch, a smoke, or perhaps a drink throughout the day and evening. Cheap specials, Monday's is.50 draft night, and good food. They have great chicken fingers which are rolled and fried in Cap N' Crunch cereal. Live music too. 21+

phone: +1 317-255-6376

address: 5380 N College Ave

A popular bar for Butler students and Broad Ripple residents. Big screens pump sports games from all over the world—we watched the World Cup here—and the huge bar offers plenty of room for eating and drinking. Pool tables, pinball and that crazy golf game are here too. Nice outdoor seating that offers some of the best street-watching in the city. The best buffalo chicken sandwich in the city. Great beer specials!

Nicky Blaine's

phone: +1 317-638-5588

address: 20 N Meridian St

Martinis and cigars are the main attraction here. With a 1930-40s feel from the dark plush interior. A lot of businessmen and businessmen-loving-women attend here, as do early-night partiers, and the night-cap types. Once a month they have a meeting called "Meet The Mistress" which features local Dominatrix's having cocktails with interested folks. Fascinating mix and serious cocktails. 21+

Plump's Last Shot

phone: +1 317-257-5867

address: 6416 Cornell Ave

This pub is owned by Bobby Plump, who threw the winning Hail Mary shot in the Milan 1954 game that is immortalized in the film "Hoosiers." It's been described as a "boho sports bar" which is a good, yet cheesy, name for it. The type of sports bar that hippies, artists, and jocks can come together without a problem. And only one TV. Yes, one TV. A huge outdoor deck in this small house, that has indoor dining too. A good jukebox that is pumped outdoors and the best hush puppies this side of the Mississippi. Friendly staff, friendly locals. We'll hang out here for hours during the summer on the patio. Very dog friendly. 21+

Red Key

phone: +1 317-283-4601

address: 5170 N College Ave

An Indianapolis legend, this is where Ben Affleck filmed his first motion picture. You'll walk in to this joint and think you're back in WW II. It's been owned by the same folks since then. Model planes hang from the ceiling, awesome vintage art, and pennies on the ceiling that get tossed up and pulled down for donation each year (and thousands of them, seriously). A beer is served with a small glass and unique cheap eats are on the bar menu. There are rules here—don't put your feet on the chairs or booth seats, hang your coat up on one of the hooks, and don't get too obnoxious or you're out. They'll ask you politely of course the first time. A must see for lovers of classic bars. By the time you leave you'll be a regular.
Union Jack Pub Two locations, see below. There are two locations of this English pub, the best being in Broad Ripple. This location offers family and bar dining. Both rooms are littered with well placed English and local antiques and artifacts. Busts of great English minds greet you in the bar and televisions show sports. They have the best "Chicago Style" pizza in the city. Thick, hot and amazing. Great beer selection and weekly specials. They also have a great selection of whiskey and scotch! Friendly bar staff. The Speedway location is drenched in racing memorabilia, a huge bar with good music and lots of televisions!
Broad Ripple - 924 Broad Ripple, +1 317-257-4343
Speedway - 6225 W 25th St, - +1 317-243-3300
phone: +1 317-259-7029

address: 6259 N College Ave

A movie theater built in the 1930s, in the 1970s it opened up as a music venue and nightclub. Now, it's the place for college kids to get wasted on the weekends and dance to top 40 and retro tunes. You'll also find great live music and past acts include Cheap Trick, Johnny Cash, David Byrne, The White Stripes, Common, Sean Paul, The Faint, VHS Or Beta, Willie Nelson, Hank Williams III, The Black Keys and more. Cover varies. 21+
Whistle Stop

address: 375 S Illinois St

This bar is right across from the bus station and is fairly popular with passengers who have a layover. While there is no craft beer, the prices are reasonable.
Wineries
phone: +1 317-862-WINE

address: 11747 S Indian Creek Rd

This family-run farm winery has 4 acres of vineyard on over 12 acres of farm land in the southeast corner of Indianapolis. There are 13 grape varieties are grown on the property. The winery offers free wine tasting and tours of the processing room and vineyard.

phone: +1 317-837-WINE

address: 6291 Cambridge Way, Plainfield

About 20 minutes from downtown Indy. One of Indy's original wineries, grapes are grown in California and wine is made here. Stop by for a free wine tasting, tour and shop their gift shop featuring locally made wine, cheese, food and wine lover goodies. During the spring and summer they feature live local music and social hours.

phone: +1 317-636-4516

address: 205 N College Ave

The oldest winery in downtown Indy. Free guided tours, wine tasting, and events. In warm months they feature after-work cocktails and live music. Check out the wine-shop featuring tons of wine and beer making goods.
Sleep
There are many national/international hotel/motel chains in town; listed below are some more unique and/or regionally owned operations.
Budget
phone: +1 317-727-1696

address: 4903 Winthrop Ave

Indy's only hostel! Located in Broad Ripple. A suite is available for those who don't want to be bothered with the shared rooms. Local art adorns the walls and the hostel hosts a myriad of traveling folk and acoustic artists for performances. No curfew, internet access, and bicycles are available for hire.

phone: +1 317-577-0455

address: 8325 Bash St

An Indianapolis hotel, the Quality Inn hotel is a pet-friendly hotel near the Indianapolis Zoo, that offers guests free local calls, and high-speed Internet access in every room. Has an outdoor heated pool

Serendipity Haus

phone: +1 317-236-9844

address: 1423 Hoyt Ave

An affordable little B&B, owned by a massage therapist and her husband who is a seasonal Santa! Very kind and sweet couple. Built in 1885 the B&B offers two bedrooms with private baths each, two friendly pets (cat and dog), and breakfast is served freshly made! Walking distance of Fountain Square. Vegetarian friendly.

Suburban Extended Stay Northeast Hotel

phone: +1 317-598-1914

address: 8055 Bash St

All standard guest rooms come with microwaves, refrigerators, coffee makers, spacious work desks and cable television with free movies. Handicap accessible and non-smoking rooms are available upon request.
Mid-range
All Nations B&B

phone: +1 317-923-2622

address: 2164 N Capitol Ave

Downtown bed and breakfast located in the home of a couple who have traveled the world. This has led to their creation of their B&B, with themed rooms decorated in the motif of visited countries, i.e. New Zealand, China, Ireland and Zimbabwe. Clean, friendly and comfortable the beautiful home offers a well maintained backyard and front decks, family room, and dining room, where the owners cook guest meals.

phone: +1 317-873-9177

address: 175 S Main St, Zionsville

A bed & breakfast home built in 1865. Placed right in the heart of Zionsville, a quaint arts and food district north of Indianapolis, it's family operated with has a restaurant and gift shop as well. 8 bedrooms offer different regional design styles common to Indianapolis' past. Zionsville is quite cute, filled with antique shops and art galleries.

Brickyard Crossing Inn & Resort

phone: +1 317-241-2500

address: 4400 W 16th St

The Motor Speedway's own inn. It books up fast, months in advance for the races, providing simple and nice accommodations for racing and golf enthusiasts. The race track is right behind it. Literally. The place to party the nights before the race, the entire street turns into a mini-Mardi Gras.

Comfort Suites

phone: +1 317-791-9610

address: 4125 Kildeer Dr

The newly built Comfort Suites hotel includes free continental breakfast, free coffee, free local calls, and an indoor heated pool.

phone: +1 317-882-2211

address: 1117 E Main St, Greenwood

The main reason this place is listed because it's surreal and stuck in a time warp. It's been in Greenwood since probably the late 70s as a "themed room" hotel. Stay in "Arabian Nights," "Le Cave," "Geisha Garden" or perhaps the "Jungle Safari" is your pick. The decor is tacky and retro, and most of the bedrooms are equipped with a mere AM/FM tape player. Celebrate kitsch and strange retro love making with a FantaSuite.

phone: +1 317-639-9550

address: 1319 N New Jersey St

A beautiful home built in 1905 located downtown in a historic district. A mission style home filled with Victorian antiques. They also own the Villa. Movie collection available, multi-lingual innkeepers and on-call massage therapists available. Breakfast is provided.

phone: +1 317-610-5200

address: 637 N East St

One of the most delightful B&Bs in town. Victorian home built in 1896 located just off of Mass Ave. Five bedrooms and one suite, library, dining room and sitting rooms, they also serve great homemade breakfast (the scones are stellar!). The owners are sweet and remember all their past guests. Romantic, cute, and friendly.

Quality Inn Downtown South

phone: +1 317-788-4774

address: 4502 S Harding St

The Quality Inn South hotel is located five miles from downtown and includes free continental breakfast, free coffee, free wireless internet access, a fitness center, and is a pet-friendly hotel (additional fees apply).

Residence Inn Indianapolis Airport

phone: +1 317-244-1500

address: 5224 W Southern Ave

Accommodations include fully-equipped kitchens in every suite. Guests also have access to complimentary high-speed wireless Internet access.
Splurge
Cope
Dromtonpa Kadampa Meditation Center

phone: +1 317-374-5281

address: 6018 N Keystone Ave.

Offers relaxation meditations and meditation classes to increase inner peace.
Indianapolis and the majority of the state of Indiana are on Eastern Time and observes Daylight Saving Time in the summer. Locals are accustomed to it now but as always, there may be some clocks that don't spring forward or fall back.
Stay safe
Indianapolis is a generally safe city, but some areas of the city are prone to crime. The downtown center of the city is very safe, but the inner-loop (inside I-465) suburbs can be dangerous in certain area. The biggest exceptions to this are Northern Indianapolis (directly north of downtown) and much of the Eastside, particularly the Far Eastside. The Near Eastside is made up of a patchwork of neighborhoods which are generally safe and have historic buildings interspersed with some urban blight as a product of White Flight. The Near Eastside has been recovering in the 21st century and the break-up of some organized crime rings in the 2010s has had an uneven effect on crime.

Connect
Television
Newspapers
Internet
Consulates
phone: +1 317-359-5467

address: 1525 N Ritter Ave

phone: +1 317-748-5744

address: 13585 Brentwood Ln, Carmel

phone: +1 317-761-7600

address: 331 S East St
Go next
Indiana Basketball Hall of Fame

phone: +1 765 529-1891

address: 1 Hall of Fame Ct., New Castle

About 30 minutes east of Indy. This is where "Hoosier Hysteria" is celebrated. Explore exhibits celebrating Indy's basketball history, players, coaches, cheerleaders and so forth. Check out the Hall of Fame featuring amateur inductees from all over the state. $4 for adults, $2 for children.
Brown County +1-800-753-3255. Is an hour south of Indy. A quaint and cute artist commune with shops, galleries, food and drink, theaters, music halls and historical monuments. One of the most popular places for locals to check out the 'changing of the leaves' during the Fall. Make sure to get some pumpkin ice cream and take a hike through the beautiful Brown County State Park.
Bill Monroe's Bluegrass Hall of Fame & Country Star Museum is a hidden secret in Southern Indiana. This is also the site of the legendary annual bluegrass festival in June that draws people from all over the world to perform, jam out, drink, eat and celebrate bluegrass music and culture. Check out the Walk of Fame, Bill Monroe's personal collection of memorabilia and other items from the likes of Loretta Lynn, Johnny Cash, Dolly Parton, George Jones and more. $4 for adults, $3 seniors, children are free.
Edinburgh Premium Outlets 11622 N.E. Executive Dr, Edinburgh. +1 317-812-526-9765. Indy's best Outlet, about 30 minutes south of downtown. Features shops like Banana Republic, the Gap, Calvin Klein, Clarks, Adidas, J.Crew, Guess, Polo and more. They also have an Estee Lauder Company Store which features make-up by companies like MAC, Estee Lauder, Clinique, Prescriptives and Bobbi Brown at outlet prices. AAA discount available.

phone: +1 765 537-9430

address: 3440 Hancock Ridge Rd.

Martinsville. Locally owned and operated for over 90 years. Take a tour and learn how honey is made, watch it get extracted and bottled, learn about how candles are made and explore the grounds. They also have a gift shop. $3 per person, kids under 2 are free. About 20 minutes south of Indy.
Morse Reservoir This man-made lake, located between Cicero and Noblesville has 1,500 acres for boating and water activities and 35 miles of shoreline. More than 95% of the shoreline is residential, but recreational boating is allowed. Launch your boat from the Carrigan Road Bridge marina. Morse Lake Park, by the dam on the east side of the lake, allows supervised swimming in the lake and year-round picnicking as well as fishing.