Iowa City
Hip and urbane,
Iowa City
is a prominent college town primarily known as the home of the University of Iowa. Along with its adjacent suburb of
Coralville
, just to the west, Iowa City sits at the center of a metro area home to well over 100,000 people in the
I-380 Corridor
region of
Eastern Iowa
.
Understand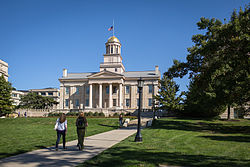 Iowa City was the
first capital
of the State of Iowa, established in 1839 by the then-Territory of Iowa, which at the time was rapidly expanding westward from the Mississippi River. Within 20 years the capital was again moved westward, this time to the more centralized location of
Des Moines
, where it remains. But before the capital left, the University of Iowa was established and thus was the town's future course set.
Today Iowa City is widely recognized as one of the most educated cities in the United States, with day-to-day life revolving around the
University of Iowa
, which is frequently regarded as one of the best public universities in the nation. The university has a major effect on the culture and economy of Iowa City, with an enrollment of over 30,000 students. Many of the town's jobs are associated with the university and its teaching hospital, with other large employers including educational service companies ACT and Pearson.
Iowa City is also noted for the university's
Writer's Workshop
, a celebrated creative writing program that has produced many a noted author. The Writer's Workshop established a strong literary community in the area, which is reflected in the town's literary festivals and the famed Prairie Lights bookstore. All of this led to Iowa City being named the third
UNESCO City of Literature
, so far the only such city in North America.
Get in
By car
Iowa City can be reached by
I-80
from
Chicago
to the east and
Des Moines
to the west.
I-380
brings in traffic from
Cedar Rapids
and
Waterloo
to the north. Especially in the fall and winter, expect traffic delays from university games as there are very few main roads or entrances/exits to I-80.
By plane
The nearest commercial airport, the
Eastern Iowa Airport
(
CID
), is in Cedar Rapids, about 20 miles to the north on I-380. A taxi to Iowa City may cost $40; a shuttle $25. Sometimes lower-cost flights are available into Moline (MLI) or Des Moines (DSM).

By bus
Get around
Walking is the easiest way to get around Downtown Iowa City; the main campus of the university is right in the middle of Downtown and is very integrated with the town. West Campus, on the other side of the river, is more sprawling and hilly and is home to the hospital campus and most of the athletic stadiums and facilities. Bicycling is also a common way of getting around town; the university's
biking page
has a good list of resources for bicyclers.
For greater distances, there is an extensive bus system called
Iowa City Transit
; fare is $1. The university's
Cambus
system covers most campus buildings and is free and open to the public; the most useful routes for visitors are the Red and Blue, which loop between Downtown and West Campus clockwise and counterclockwise, respectively.
Coralville Transit
handles bus transit between Iowa City and Coralville; fare is $1.
See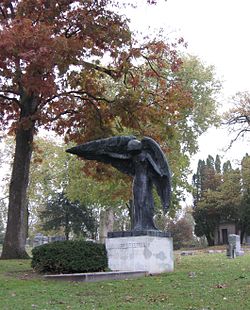 phone: +1 319 335-0548

address: 21 Old Capitol

Tour Iowa's first capitol building in the center of the Pentacrest. Inside you'll find three floors of exhibits linked by a beautiful spiral staircase within the building's rotunda. The original Senate and Legislature Chambers are open as well as a couple of galleries which host changing exhibitions. Gift shop.

University of Iowa Museum of Art

phone: +1 319 335-1727

address: 125 North Madison Street

This museum's collection includes some European paintings, a large collection of African and Mesoamerican art, and some modern art among other objects. The old museum location was flooded in 2008, so a changing selection of works from the collection is held inside a temporary space in the Iowa Memorial Union. The rest of the collection is housed at the in the Figge Art Museum in Davenport, 50 miles from Iowa City. As of June 2019, a new permanent home is expected to open in 2022.

University of Iowa Museum of Natural History

phone: +1 319 335-0480

address: 11 Macbride Hall

One of the oldest museums west of the Mississippi, this place has many well-crafted displays of taxidermy figures, prehistoric artifacts, and exhibits on Iowa's geology and ecology, as well as the state's Native American cultures. Among the highlights of the museum are a reconstruction of a giant Ice Age sloth, a complete whale skeleton, and an extensive Bird Hall with over a thousand birds on display, including a marvelous cyclorama (a 360-degree diorama) depicting bird life on a remote Pacific island. Gift shop.

University of Iowa Athletics Hall of Fame

phone: +1 319 384-1031

address: 2425 Prairie Meadow Dr

Displays about the history of the Hawkeye teams, including Nile Kinnick's Heisman Trophy.

The Black Angel

address: Oakland Cemetery, 1000 Brown Street

An oft-noted local attraction, the Black Angel is a statue in Oakland Cemetery. Designed by famed sculptor Mario Korbel, the statue is 8.5 feet tall and depicts a dark angel of death guarding over a grave. The beautiful yet eerie angel has been a source of local urban legend since its construction. Many legends say that if anyone kisses the statue, he or she will be struck dead unless they are a virgin. Despite this, the Angel and her folklore have been embraced.

Pedestrian Mall

address: Dubuque St & College St

A pedestrian-only plaza in the middle of Downtown that is home to many locally-owned restaurants, bars, and stores, as well as the Iowa City Public Library. The Ped Mall serves as a pleasant gathering spot for locals, and plays host to public art displays and events.

phone: +1 319 354-3310

address: 860 Quarry Rd, Coralville

Over 90 automobiles dating from since 1899, with a replica of an early Skelly gas station.

Johnson County Historical Society Museum

phone: +1 319 351-5738

address: 860 Quarry Rd, Coralville

Permanent and rotating exhibits on the history of Iowa City and the surrounding county, with displays on farm life, the Native American history of the region, and the development of Iowa City. The society also maintains a collection of historic buildings scattered around Iowa City and Coralville which are opened on a limited basis, including Plum Grove, the house of the first governor of Iowa.
Do
Parks
address: 200 E. Park Road

A large riverside park with lots of amenities for families, including picnic shelters, ponds, playgrounds, athletic facilities, a boat ramp, a small amusement park for little kids that's open in the summer months, and an outdoor Shakespeare theater.

Hickory Hill ParkA large natural wooded area on the northeast corner of town, past Oakland Cemetery, with lots of trails meandering through woods, reconstructed prairie and wetlands. Popular with day hikers and picnickers in the summer and cross-country skiers and sledders in the winter.

Only minutes to the north, Lake MacBride and Coralville Lake offer beaches, camping, hiking, and boating.
Twenty minutes west of Iowa City on Highway 6 lies F.W. Kent State Park, another popular camping destination with a small lake and beach.
Theater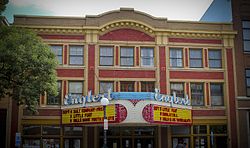 phone: +1 319 688-2653

address: 221 E. Washington St

A historic theatre, first opened in 1912, now operates as a stage for plays, comedy and music performances, and community events. Also home to a small gallery showcasing local artwork.

phone: +1 319 338-7672

address: 213 N. Gilbert St

Iowa City's resident professional theatre presents both classic and contemporary theatre. Most popular are Shakespeare plays, which are performed each summer at City Park's Shakespeare Theater.

phone: +1 319 358-2555

address: 118 E. College Street

An independent movie theater that shows many indie, arthouse, and foreign films, as well as special events such as film discussions and community screenings. The theater also shows film screenings by the student-operated Bijou Cinema, which offers free movies for students and showcases student work.
Music
phone: +1 319 354-4788

address: 330 E Washington St

Iowa City's most popular music venue offers performances by local, regional, and national bands and musicians. Some all ages shows but mostly 19+.

phone: +1 319 351-9529

address: 120 E Burlington St

Both a restaurant and a venue for live music, The Mill is home to performances by local and regional musicians. Every Monday is open mic night. Almost all shows 19+.

address: 211 Iowa Ave

Bar and live music venue, with local and national music acts. Most shows 19+.
Sports
The university's athletic teams, the
Iowa Hawkeyes
, are a major draw, particularly the football and basketball teams, though the wrestling and gymnastic teams have also enjoyed much success. The Hawkeyes play in the Big Ten Conference, which gets them a lot of exposure on the national level.
Kinnick Stadium

phone: +1 319 335-9327

address: 825 Stadium Dr

Home to the Hawkeyes football team.

Carver–Hawkeye Arena

phone: +1 319 335-9431

address: 1 Elliot Dr

Home to the Hawkeyes basketball, gymnastics, volleyball, and wrestling teams.
Events and Festivals
Buy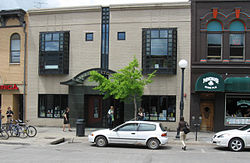 phone: +1 319 625-3112

address: 1451 Coral Ridge Ave, Coralville

A large upscale mall in adjacent Coralville. Anchor stores include Dillard's, Younkers, JCPenny, Target, and Best Buy, and the mall also has a movie theater, a carousel, and an indoor ice skating rink.

phone: +1 319 337-2681

address: 15 S Dubuque St

This large bookstore downtown is frequently hailed as one of the finest bookstores in the nation and regularly features readings by nationally and internationally known authors. The store is spread over three floors, with a children's section in the bottom floor. The top floor holds a nice cafe with views over the street.
Eat
phone: +1 319 354-4246

address: 225 S Linn St

An organic grocery store with some good lunch options, including some excellent soups and breads as well as a salad and buffet bar. Tends to be on the pricey side, but is a good spot for a quick lunch or snack.

phone: +1 319 338-1738

address: 89 2nd St. #3, Coralville

French cuisine.

address: 117 N. Linn St.

Tapas restaurant, also offers wine tastings.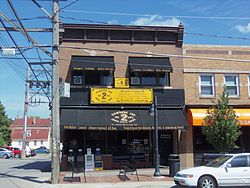 Drink
Because of the university, downtown is very busy on weekend nights. With thousands of college-aged people (and older folks staying around for home games) drinking within a few blocks of each other, use caution when walking to or visiting establishments. There is a bar for all types. State law requires alcohol purchases to be made before 2AM. After 10PM non-exempt drinking establishments only allow persons 21 years of age and older, unless accompanied by a parent, guardian, spouse or domestic partner.
Student crowd (21+)
phone: +1 319 338-6373

address: 125 S Dubuque St

Due to the large cover for those yet to turn 21 years of age, it caters to an older crowd. There's a dance floor and it's pretty upbeat.

phone: +1 319 341-7700

address: 127 Iowa Ave

Classy place. Great wine and cuisine.
Student crowd (19+)
address: 13 S Linn St

Iowa City's only gay bar and dance club. DJs most nights of the week, plus fun drag shows, karaoke, theme parties and contests. Mainly college-aged (19+).
Relaxed crowd
The Airliner

phone: +1 319 351-9259

address: 22 S Clinton St

A staple bar for decades. It's known for incredible pizza ($1.50/slice on Sundays) and cheap drinks. Visited by Tom Brokaw in May 2008 when his favorite booth as a student was dedicated to him with a plaque.

phone: +1 319 338-6717

address: 115 Iowa Ave

Located downtown and generally caters to an older crowd. Fairly laid-back atmosphere.

phone: +1 319 358-9206

address: 211 Iowa Ave

Good place to play pool and get cheap beer. Draws a fairly diverse crowd and has great music with frequent shows upstairs.
Writers' haunts
George's Buffet

address: 312 E Market St

A dark dive bar, not a buffet. However, they do make the best burgers in Iowa City. Filled with locals and students from the Writers' Workshop. If you go in the afternoon, you'll probably spot more than one aspiring writer filling up a notebook.

Dave's Fox Head Tavern

address: 402 E Market St

One block away from George's. Often considered the "fiction bar," to George's supposed allegiance within the poetry division. In reality, students from each of the disciplines frequent both locations. Divey, with a popular pool table, a jukebox, and a taxidermied fox behind the bar.
Sports bars
phone: +1 319 356-6902

address: 12 S. Dubuque St.

Variety of cheap drinks. Great place to watch football and basketball games. It gets pretty chaotic on the weekends.

phone: +1 319 354-8767

address: 330 E Prentiss St

Wings and beer, busier on game day.
Sleep
Cope
Go next
The seven historic villages of the Amana Colonies are 25 miles west on Highway 6.

Herbert Hoover Presidential Library and Museum

phone: +1 319 643-5301

address: 210 Parkside Dr., West Branch

Located 15 minutes east of Iowa City. Exhibits about the life of former President Herbert Hoover and temporary exhibits about American history and culture. Tours of Hoover's birthsite cottage, a blacksmith shop, a Quaker meeting house, and the Hoovers' gravesite. Gift shop.

Herbert Hoover National Historic Site

phone: +1 319 643-2541

address: also in West Branch