Isle of Palms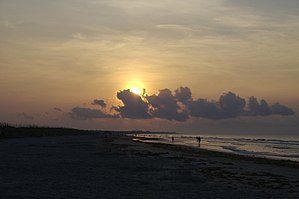 Isle of Palms
is a city in
South Carolina
, near
Charleston
. It has a population of around 5000. Over the years Isle of Palms has become a very popular vacation spot for families. Warm weather, an abundance of palm trees, and beautiful beaches make Isle of Palms the perfect location for any traveler.
Get in
Public transportation options have been discontinued in 2013. A taxi from the center of Charleston should cost around $22.

Get around

The main thoroughfare through IOP is Palm Blvd, which stretches from the island's southernmost border to just past 57th Ave. to the North. The island is perfect for biking and walking, not to mention the fact that the entire island is accessible by golf cart.
Be sure to use caution while driving on Isle of Palms. The local police force is snide and unfriendly, often acting militaristic in their enforcement of public safety and road regulations. A parked vehicle left hanging half an inch past the line will likely net you a parking violation ticket.

See
Isle of Palms is big on water sports and beaches, but short on attractions. If you insist on seeing anything other than sand, the huge number of
turtles
which nest here during the summer is a unique attraction to the island. They are all carefully monitored and recorded by the community's
Turtle Team
. While casual visitors will probably have more luck hitting the jackpot than seeing one hatch, there is a good chance of spotting turtles while hanging on the beach (Jul-Aug?). Neighboring
Sullivan's Island
's
Fort Moultrie
is your best bet if that's not enough culture for you.
Do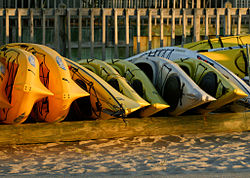 Buy
My Favorite Things

address: 1009-D Ocean Blvd.

Offers a large selection of souvenirs-clothing, hats, postcards, key chains and beach towels.

Red & White Grocery Store

address: 1513 Palm Blvd.

Very convenient grocery store. Extremely short distance from vacation homes and the beach. Located right off the highway, so it's easy to find. They have everything you need and the workers are really nice.
Eat
address: 31 J C Long Blvd, Isle of Palms, SC, 29451

An inexpensive but tasty restaurant that has a mild Mexican vibe. Burritos, tacos, chimichangas, and quesadillas are always popular orders, but don't shy away from their seafood specials. Be warned, The Acme's extremely busy on weekends for breakfast, so plan ahead. At night, the bar's popular with local regulars and F&B crowd, and flooded with tourists during the high season. Voted best crabcake on the island in 2008.

address: 1130 Ocean Blvd.

Nice, casual restaurant that's great for the whole family. Enjoy classic favorites such as burgers, sandwiches, seafood, and quesadillas.

address: 1109 Ocean Blvd

Can't go wrong with Ben & Jerry's. They have so many flavors to choose from.

address: 101 Palm Boulevard

Once hailed as IOP's best restaurant, the quality and service has suffered over the last few years, leaving The Boathouse existing as nothing more than an overpriced tourist trap with an excellent view of the inter-coastal waterway.

Coconut Joe's

address: 1120 Ocean Blvd

hard to find because it sits back from the street.

address: 5802 Palm Blvd

Delicious cuisine and a very relaxing atmosphere.

address: 80 41st Ave

Barefoot Bistro

address: 1101 Ocean Blvd

Casual beach food by day and casual upscale dining at night

Sea Biscuit Cafe

phone: +1 843 886-4079

address: 21 J C Long Blvd

Popular breakfast place. The place is quaint and while the lines are long, the food is delicious. Be sure to try the Crab Cakes Benedict or Caprese Omelet.
Drink
address: 1008 Ocean Blvd.
Sleep
phone: +1 843 886-4753

address: 1116 Palm Blvd

This vacation rental provider offers luxury vacation homes on the beach. Properties offer as many as 11 rooms.

phone: +1 843 886-3003

address: 1126 Ocean Blvd

While hardly luxurious by any standards, this hotel has access to the beach right outside the front door, and a pool if you don't fancy salt. A block away from the windjammer, and in a dark area by night it's probably best suited for the under 40 crowd.

address: 1004 Ocean Blvd

This beachfront hotel features a complimentary continental breakfast, wireless internet access, 2 large sundecks, outdoor pool, and beach access.