Kakegawa
Kakegawa
() is a city in
Shizuoka
.
Get in
By train
- Kakegawa is linked by normal train to Tokyo to the north and the rest of Shizuoka Prefecture to the south by the Tokaido line. It is also served by Shinkansen from Tokyo: all Kodama services will stop at Kakegawa and a few Hikari also stop. Nozomi services do not stop at Kakegawa.
Kakegawa's neighbouring cities include
Kikugawa
and Aino.
See
phone: +81 53 724-8711

address: Kakegawa-shi Kakegawa 1138-24

Kakegawa castle is the main attraction in Kakegawa. It was built in 1513 by Yasuhiro Asahina and lost to Ieyasu Tokugawa in 1569. The castle was torn down in the Meiji Era, so like the majority of such castles within Japan, it is not the original, but the remaining grounds are well-preserved and original, and the castle was rebuilt in 1993 with the original techniques, materials, and specifications. The original daimyo's palace is still preserved here as well. The castle features regular exhibitions within the grounds and is popular on the weekends with tourists from all over the area.

Takatenjin Castle Ruins

phone: +81 537-72-1121

address: Shimohijikata Minemukai

Site of the largest battle between Ieyasu Tokugawa and Shingen Takeda during the Warring States Period.

Yokosuka Castle Ruins

phone: +81 537-21-1149

address: Nishi-oobuchi Nishida-cho

After Takatenjin Castle was taken over by the Takedas, Ieyasu Tokugawa had this semi-modern castle built as a base for recapture efforts. Its ruins now rest in a pleasant park setting.

Kakegawa Ninomaru Museum of Art

Nissaka-Shuku Kawasaka-Ya

Shimizu-tei Garden

phone: +81 537-48-6456
Do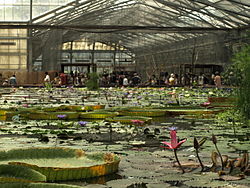 phone: +81 537-62-6363

address: Minami Saigou 1517

A good rainy day outing, this 7000-m² indoor park houses many species of birds which fly freely throughout the enclosure, including owls, parakeets, conures, toucans, penguin, emu and assorted waterfowl. Visitors are encouraged to touch and interact with the birds, and there are opportunities to feed various kinds of bird, see owl, falcon, and eagle flight shows, and get souvenir photos with penguins. The park allows outside food for picnics, or serves a lunch buffet for ¥1380.
Climb

Mt. Awagatake

Shiosaibashi Cycling Route
Hot springs
Daito Hot Spa Seatopia

Kurami Hot Spa

Hosenji Hot SpaSaid to make women more beautiful.

Shinrin-no-Yu

address: Tsumagoi
Eat
Ganesha India and Nepal Restaurant

address: 613-3, Kuzugawa, Kakegawa City

This restaurant is operated by people from Nepal and make very nice and tasty curry. If you are vegetarian or looking for Halal food, this is a must go place. They have variety of vegetable curries with rice or naan.
Drink
address: Tamari 30-1

Local foreigner bar with live jazz, soul, and hip hop, and good soul food. Call the owner over to your table for a chat, as he is an interesting character.

Ninomaru Teahouse
Sleep
Kakegawa Grand Hotel

address: Kame no Sato 1-3-1
Go next