Kandahar
Kandahar
(Pashto: کندهار) is the capital of Kandahar province, and the largest city in
Southern Afghanistan
. Kandahar is also the second largest city in
Afghanistan
, and was the first capital of the modern state of Afghanistan in the 18th century.
Understand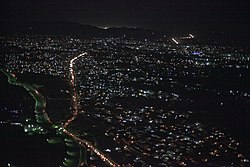 Kandahār or Qandahār (Pashto: کندهار ) (Persian: قندهار) is one of the largest of Afghanistan's thirty-four provinces and is located in the southern region of the country. The province connects with
Pakistan's
Balochistan
province through the Spin Boldak-Chaman border crossing. The city of Kandahar was the capital of Afghanistan prior to 1776. It is an economic and political hub of Afghanistan and has always played a major role in the nation's history.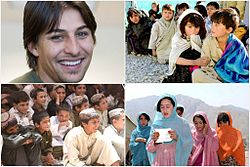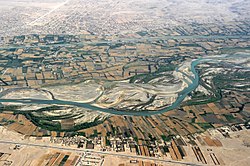 Kandahar's inhabitants are Pashtuns (Pashto: پښتون Paṣ̌tun, Pax̌tun) but there are also small communities of Tajiks, Hazaras and Uzbeks scattered in the city. The people of Kandahar very much enjoy humor and laughter, and they often talk about world history and geopolitics. Many influential Afghan rulers such as Mirwais Khan Hotak, Ahmad Shah Durrani, Abdur Rahman Khan, Amanullah Khan, and Hamid Karzai, have originated from Kandahar. The city also produced many prominent Afghan singers.
Kandahār is located at about 1,005 m (3,297 feet) above sea level. The Arghandab and Tarnak rivers run along the city. These major rivers turn into numerous smaller rivers, lakes, ponds, creeks, streams and canals in and around the city. They create lush green gardens and enhance the natural beauty of the city.
Kandahar province has a population of around 2 million people, with over one million residing in its capital city. The majority of Kandahār people are engaged in agriculture, import and export, real estate, small businesses, and government services. Kandahār is a major exporting center of fresh and dried fruits. It has a small but growing industrial park.
Like other Afghan cities, Kandahār is slowly developing and modernizing. It has a very huge international airport which is mostly used by NATO forces, mainly by the United States, to train the Afghan Armed Forces and as one of Resolute Support Mission's command centers. The city is linked by main roads to nearby cities such as Tareen Kot in the north, Ghazni in the northeast, Quetta in Pakistan in the south, and Lashkar Gah in the west.
Get in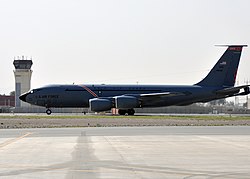 By plane
Kandahar International Airportnow has flights on Ariana Afghan Airlines & Kam Air between Kandahar, Dubai every Wednesday Ariana & Monday Kam Air; as well as three domestic flights per week between Kabul and Kandahar and one Domestic flight from Kandahar-Herat-Kandahar every Tuesday by KamAir. Flights are also available by the UN & ICRC but are only open to UN staff and other approved organisations.
By car
The A01 highway links Kandahar with Kabul. It is one of the busiest in Afghanistan. The highways in Afghanistan are sometimes dangerous due to militant activities but the militants do not necessarily target tourists. Total drive between Kandahar and Kabul is approximately 6 hours. The highway from Kandahar to Herat is sometimes dangerous, especially where it passes in
Helmand
and Farah provinces. Highway A75 runs southeast towards Spin Boldak, which is the last town in Afghanistan before the start of a Pakistani highway.
By bus
There is a large national bus station called "Kabul Adda" (meaning Kabul Junction) and is located a block north of Durahi Circle in the affluent Aino Mina section of the city. The buses take passengers to Kabul, Lashkar Gah, Zaranj, Herat, and Spin Boldak. Smaller vehicles are also available at this station to take passengers to other destinations within the province and beyond.
Get around
To get around the city tourists can use taxis or rent a vehicle, which usually comes with a reliable driver but special arrangements can be made to exclude the driver. The basic requirement for such special rental is insurance for the vehicle.

See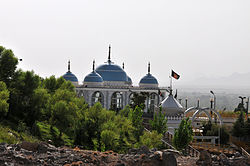 There are a number of historical sites to visit in and around Kandahar.
Chilzina (40 steps), a historical site located in the Sarpuza neighborhood. Climbing the 40 steps is dangerous. As such, children and elders should not climb them.
Dahla Dam, located about 40 minutes drive north of the city.

Kandahar MuseumContains the paintings of Ghiyassuddin, regarded as one of the most important Afghan painters of all time.

Mosque of the Cloak of the Prophet MohammadOne of the holiest sites in Afghanistan, contains what is said to be a cloak/robe worn by Prophet Mohammad during his famous night journey. The cloak is locked away inside and has not been taken out since 1996.

Shrine of Ahmad Shah Durrani, located within and next to the above holy site.

Shrine of Hassan AbdalHassan Abdal, also known as Baba Wali, a poor man of unknown origin performed miracles for people, is buried at this site. Nobody has been able to determine who he was or where he came from. When he died, the people of Kandahar decided to bury him at this site.

Shrine of Mirwais Khan Hotak, located east of the city near Etehad Mosque before reaching Bagh-e Pool (Bridge Park).
Do
There are many outdoor places to swim in Kandahar, especially during the hot summer season. There are absolutely no alligators in Kandahar but snakes do exist although most of which are generally harmless. The people of Kandahar traditionally enjoy family picnic trips. This sometimes involves driving to other districts of the province, usually where their farms are located. These days, however, families go on such road trips much less because of insurgent activities and military operations.
Kandahar International Cricket Stadium, recently inaugurated, located in Aino Mina.
Kandahar Football Stadium, located in the Shahr-e Naw neighborhood next to the Ghazi family park.
Buy
All business transactions in Kandahar are done by using cash and only in the nation's currency, the afghani. One U.S. dollar is the equivalent of about 75 afghanis (Afs.).
Afghanistan International Bank (AIB), Afghan United Bank, Afghan Milli-e-Bank, Azizi Bank, and New Kabul Bank all have branches in the city with cash machines. Western Union service is available in various locations in the city.
Kandahar Super Market, located in Aino Mina.
Eat
There are a number of restaurants in Kandahar but most serve traditional Afghan cuisine. The popular items include roasted chicken, lamb, and beef, along with rice dishes, cooked vegetables, and plenty of fresh fruits. Fast food places that serve pizzas, burgers, sandwiches, fried chicken, french fries, sodas, ice cream, etc., are also growing. The nearest place to get authentic American fast food is the city of Quetta in neighboring Pakistan, which is about 150 miles (242 km) away from the city of Kandahar. They include McDonald's, Burger King, KFC, and Pizza Hut. The best street food in Kandahar is fried fish and samosas along with several styles of freshly-baked local bread.
Budget
Kandahar Coffee Shop

phone: +93 700300169

address: In Madad Chowk

Coffee shop with fast food service, snooker and Internet Cafe. Located in the central Kandahar. A nice outlet for evening gathering
Mano Salwa Restaurant, located in Share New neighborhood.
Mid-range
Afghan Dubai BBQ, located in Aino Mina, +93 70 400 4458.
Aino Hotel (restaurant), located in Aino Mina, +93 70 007 0870.
Al Bilal Restaurant, in Aino Mina, +93 70 812 9411.
Delicious Pizza, very near to Omar Mosque in the middle of the city, +93 70 036 9800.
Italian Pizza, in Aino Mina next to Female Park, +93 70 035 2027.

Mumtaz RestaurantIndian, Chinese and Afghan cuisine, located in a large hotel.

Pizza Hot, one located near Mirwais Hospital in Shahr-e Naw and another is in Aino Mina next to Children Park.
Pizza Point, in Aino Mina, +93 70 300 0747.
Royal Restaurant, in Aino Mina, +93 070405854.
Shabistan, in Aino Mina, +93 70 035 8725.
Tasty Pizza, located next to Ghazi Park in the Shahr-e Naw neighborhood of the city.
Turkish Taste, in Aino Mina.
Splurge
Lamar Restaurant

phone: +93 700363636

5 star rated restaurant with Indian, Continental and Afghan cuisine.
Drink
Drinking alcohol is illegal in Afghanistan, but this rule is not strictly enforced like in Saudi Arabia. Smoking hashish (marijuana) is common all over Afghanistan, and it does not lead to an arrest.

Sleep
Budget
Armani Pashtun Bed And Breakfast

phone: +93 705601977

B&B accommodation, transporter available with affordable price
Mid-range
Continental Guest House

phone: +93 303001924, +93 70302613

address: Shar-e Nau Road, Herat Darwaza

In center of city, has air conditioning and Internet access inside rooms. Food is available from own restaurant.
Etemad Hotel.
Noor Jahan Hotel, Shar-e Naw Road, Herat Darwaza.
Royal Afghan, across from Darul Maulimin, Kabul Darwaza (Kabul Gate).
Splurge
Connect
Wi-Fi internet and the use of smart phones are available in Kandahar.

Stay safe
In general, no place in Afghanistan is considered safe for Westerners from North America, Europe, or Oceania, especially Caucasians (white people). Such people must have government-recognized Afghan tour guides or trusted Afghan friends with them at all times. Kandahar has always been one of the safer cities in southern Afghanistan, especially its new growing Aino Mina section located in the east and closer to the airport. The most advanced hospital is located in Aino Mina, which opened in April 2019. Blending with the locals is always the best way to prevent becoming a victim of crime. The people of Kandahar in general are friendly and will protect tourists at all costs, but as everywhere criminals are often motivated by money and see the world different. In short, tourists are treated as diplomats in Afghanistan. It is important to note that many residents of Kandahar have family and friends in North America, including in Europe and Oceania.

Cope
Go next