Kandovan
Kandovan
is an ancient village in Sahand Rural District in the Central District of Osku County, East Azerbaijan Province, northwestern Iran, near the city of
Osku
.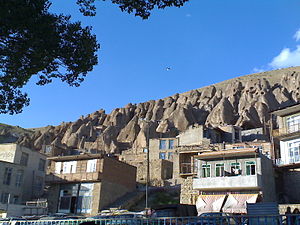 Understand
Kandovan is known for its rock-cut architecture, particularly its cliff dwellings. The architecture is similar to that of
Cappadocia
Turkey
, with the exception that the houses in Kandovan are still occupied by people.
Get in
See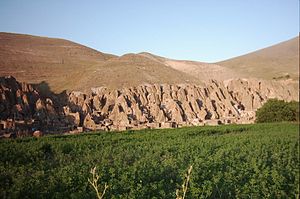 Eat
Sleep
Laleh Kandovan Hotel5 star, it is the first of its kind in Iran and the second in the world after Turkey's rocky hotel.