Khantia-Mansia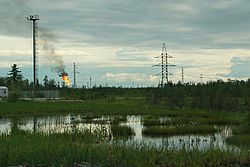 Khantia-Mansia
(
Russian
: Ха́нты-Манси́йский автоно́мный о́круг
KHAHN-tyh muhn-SEE-skee uhv-tah-NOHM-nee OH-krook
), historically known as
Yugra
, is an autonomous okrug in
Russia's
Urals Region
. The region borders
Yamalia
to the north, the
Krasnoyarsk region
to the east,
Tomsk Oblast
to the southeast,
Tyumen Oblast
and
Sverdlovsk Oblast
to the south, and
Komi Republic
to the west.
Cities
— a small town, a prominent exile destination for many famous Russians, including Prince Menshikov, Prince Ivan Dolgoruky, as well as many of the Decembrists; retains a cathedral
— administrative center of the region, which looks like the "Mars face" from satellite imagery!
— one of the richest cities in Russia; locals make ice parks in the winter complete with sculptures and ice slides
— founded in 1594, Surgut is a major oil and gas production center and the largest city in the region
Understand
Believed to be the origin of the Magyars, ancestors of present day
Hungarians
, Khantia-Mansia is home to tiny but ancient cultures of the Khanti and Mansi peoples. The Khanti and Mansi languages are the closest extant relatives of modern Hungarian.
Khantia-Mansia is of exceptional importance to Russia, as it produces the majority of the country's oil.
Talk
Both Khanti and Mansi share official status with
Russian
, but are not very widely spoken. Everyone will understand Russian.
Get in
Nizhnevartovsk Airport (NJC)

Get around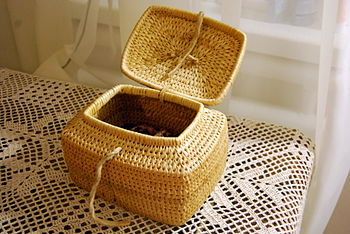 See
Museum of Nature and ManIn Khanty-Mansiysk.

Torum Maa (Торум Маа) - ethnographic open-air camp in the heart of the capital.
Do
Traditional holidays
7 April - Craven day. Craven is the symbol of the sun. Usually celebrated in Torum Maa.
Spring, (after the ice breaks),(Berezovo region) - Water King Vitkhon Holiday.
July, (Nizhnevartovsk region) - Oblas Holiday. Oblas is a canoe-type boat.
23 February, (Nizhnevartovsk and Berezovo regions) - Day of Reindeer breeder.
March - Bear Day.